Welcome to House Grail! We're here to offer you practical guides and pieces of inspiration to help you turn your house into a home you love. Each month we help over 200,000 readers learn more about topics such as home improvement, gardening, and automotive care, and give them the confidence to finally tackle that DIY project they've been putting off.
As seen on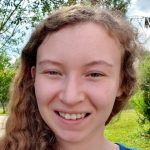 Kristin Hitchcock is passionate about an array of DIY topics – from blacksmithing to making children's toys. She understands the importance of choosing the right tool for the right job and enjoys informing others on the options currently available on the market.
She is a stronger believer that you can do practically anything yourself with the right tools and knowledge.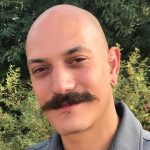 A true Renaissance man, Dean Eby has worked a variety of hands-on careers, including home building and remodeling, personal training, and now shares his experiences and understanding as a writer. An avid outdoorsman, Dean spends much of his time adventuring through the diverse terrain of the southwest United States with his closest companion, his dog, Gohan. For Dean, few passions lie closer to his heart than learning. An apt researcher and reader, he loves to investigate interesting topics such as history, economics, relationships, pets, politics, and more.
Ed Malaker is a veteran writer who has contributes to a wide range of blogs that cover tools, pets, guitars, fitness, and computer programming. When he's not writing, Ed is usually performing DIY projects around the house or working in the garden. 
He's also a musician and spend a lot of time helping people fix their guitars and composing music for independent films.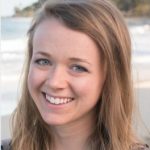 Jordin Horn is a freelance writer who has covered many topics, including home improvement, gardening, pets, CBD, and parenting. As a rental property owner, she knows from firsthand experience what it's like to have to fix and renovate things yourself on the fly. In 2020, Jordin and her husband worked on a 110-year-old house to get it rent-ready in just a few months. Among other things, she painted nearly every square inch of that house! She calls Colorado home, but has also recently resided in China, Iowa, and Puerto Rico.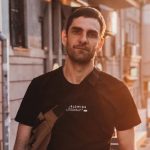 I am a commercial plumber based in Connecticut with 14 years of experience.
I specialize in:
Drain cleaning
Water main repairs
Bathtub installation and replacement
Toilet replacement
My hours of operation are Monday through Friday, from 8:30 A.M. to 6 P.M., but I can also provide emergency services after-hours and on weekends.
Also, I am a consultant here at HouseGrail.com. Anyone interested in plumbing maintenance (from how to fix a PVC water pipe to preventing clogs) is welcome to get in touch!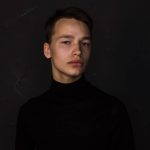 I am a certified interior designer with 9 years of experience under my belt, and a consultant at House Grail. I specialize in multifunctional spaces, bathroom renovations, kitchen designs, and zen interiors. I have one goal: To create amazing spaces in your home.
Aesthetics should always serve the function of the interior. The design should solve the problems instead of creating more. This way, you can enjoy your home and eliminate stress.
Our catalog of over 1,000 posts, including reviews and how-to's, is written for you by our team of passionate and knowledgable experts, including professional woodworkers, contractors, plumbers, and landscapers.
So whether you need to troubleshoot your lawnmower, retile your bathroom, find the best hammer, or you simply want to be a more-skilled handyman, we're here to help!
At House Grail, we take pride in delivering in-depth gear guides for various products. Not only will you learn about the best products for the categories we feature, but you will also get helpful information on what to look for when making a purchase, and how to use the products for the best results.
We rank products based on dozens of features. These include affordability, performance, and user ratings based on a minimum of a few month's use. We believe it is important to hear what actual customers have to say about these products and services to ensure you get more than just the company's view of the product.
Many review sites rank products based solely on their price. We know you value performance, but a great price is also an important factor. This is why we pick a "Best Overall," "Best Value," and "Premium Choice" product for each of our gear guides. 
You can truly count on our gear guides to give you all the information and knowledge you need to make a smarter and easier purchase decision. We do most of the critical research for you and give you the most crucial information when it comes to buying a specific product.
Our Testing Methodology
Ranking products in our in-depth buying guides is not an easy job. We spend countless hours testing different products, reaching out to customers, researching, and much more. We then rate each product based on dozens of factors. Among the most important factors are performance, price, warranty, and real customer ratings.
On average, we spend more than 10 hours compiling one buying guide. This may sound like a long time, and it is. But it's definitely worth it for us because our buying guides help thousands of people like you make solid buying decisions a lot faster, easier, and more informed.
Amazon Associates Program
housegrail.com is a participant in the Amazon Services LLC Associates Program, an affiliate advertising program designed to provide a means for sites to earn advertising fees by advertising and linking to amazon.com.
Amazon and the Amazon logo are trademarks of Amazon.com, Inc, or its affiliates.