4 Best Toro Snow Blowers Reviews 2023 – Top Picks & Guide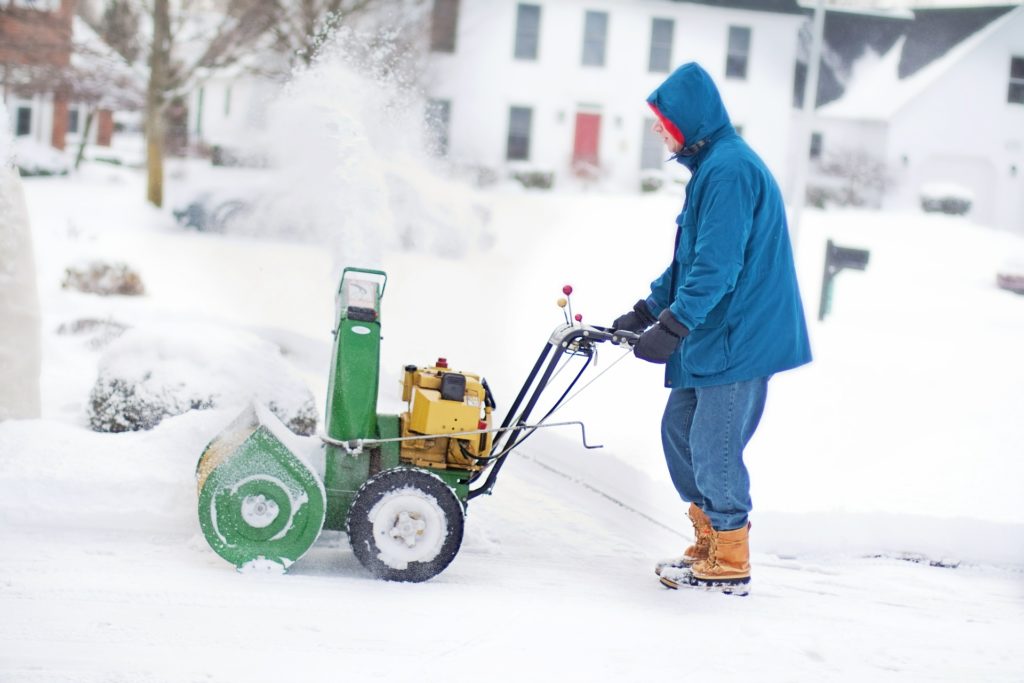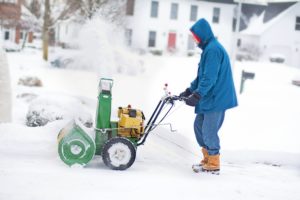 If you've been in the market for a lawnmower, you've probably heard of The Toro Company. Toro hit the scene in the early 1900s and modified its manufacturing based on market and consumer needs over the years. After hitting its stride as the gold standard in lawn maintenance equipment in the early 1960s, it ventured into another market with its winter product line.
The Snow Pup was a single-stage snowblower with mediocre results. But due to the general ebb and flow in the market, Toro found its stride again as a solid manufacturer with skin in the winter game.
Determined to improve upon the original Snow Pup, Toro tapped into its innovative wheelhouse and released the re-engineered product, the SnowMaster. Today, there are several SnowMaster products and an array of snow removal options to help customers through the snowy season. Whether you are researching your options or have pledged your allegiance to the Toro brand, we'll take you through a list of reviews of Toro's best snowblowers.
---
A Quick Comparison of Our Favorites in 2023
Rating
Image
Product
Details

Best Overall

Toro SnowMaster 724

Electric start
Self-propelled
3 year limited warranty
CHECK PRICE

Best Value

Toro 38381 Curve

Lightweight
No gas required
Full 2 year warranty
CHECK PRICE

Our Favorite Shovel

Toro 38361 Power-Shovel

Space-saving
Telescoping handle
Full 2 year warranty
CHECK PRICE

Power Clear Single-stage

Lightweight
Chute control
Full 2 year warranty
CHECK PRICE
The 4 Best Toro Snow Blowers
1.

Toro SnowMaster 724 Gas Snow Blower – Best Overall
The Toro SnowMaster 724 QXE handles snow with ease. Specified as having in-line two-stage auger technology, it's technically a hybrid single-stage snowblower. However, the auger is not standard. Its shape and fast spin allow it to pull snow in from both sides and out of the chute with a 40-foot throw distance. The chute control allows you to change direction with a single motion. It also has a self-propelled system, an electric start, an auto clutch drive system, and a tall auger housing.
There are a few drawbacks, however. Users have noted difficulty picking up hardpacked snow. It also has a small gas tank, so you'll want to keep that in mind depending on the area you need to clear. The design of the SnowMaster allows it to be lighter weight and easier to navigate to get the job done. We rank this model as the best overall from the Toro brand.
Pros
24-inch path
18-inch intake
40-foot throw distance
Electric start
Self-propelled
Three-year limited warranty
Cons
Small gas tank
Difficult in hardpacked snow
---
2.

Toro 38381 Curve Snow Blower – Best Value
The Toro 1800 Power Curve is ideal for those who don't want to use a bigger gas model. It is an easy-to-maneuver blower that weighs in at 25 pounds. It will clear an 18-inch path and throw snow up to 30 feet, making it an efficient choice for clearing sidewalks, small driveways, and decks. With an easy chute control and 180-degree rotation, you can quickly put snow where you want it so you can get back in the house.
However, without a heavy-duty secondary machine, it will not work well in heavy snowfall. And if you don't want the hassle of dealing with a cord, the Toro 1800 is not for you. On that same note, you will need to purchase an appropriate extension cord.
We realize not everyone lives in a winter wonderland of heavy snowfall. So for those who just want a little machine on hand to clear small areas for the occasional snowfall, we believe this is the best Toro Snow Blower for the money.
Pros
18-inch path
12-inch intake
30-foot throw distance
Lightweight
No gas required
Easy to use
Full two-year warranty
Cons
Light use only
Extension cord required
---
3.

Toro 38361 Power-Shovel – Our Favorite Shovel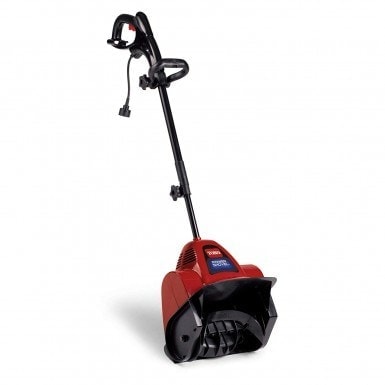 The Toro 38361 Power Shovel is ideal for those seeking a space-saving tool to clear small areas. As a step up from manual labor, this is a cost-effective tool for quickly clearing snow off walkways and small driveways. It has a 7.5-amp engine to cut a 12-inch-wide path up to 4 inches deep.
As an electric model with no gas or oil to change, it can deliver high torque with the push of a button. Although you have to use an electrical extension cord, this unit provides a cord lock system and a telescoping handle to make it easier to deal with.
Although it works well with fluffy white snow, users have indicated it doesn't work as effectively with frozen or compacted snow. You'll also need to plan your strategy before you start because it blows snow in front of the machine. If you need a light-duty option for snow removal, this is our favorite Toro shovel.
Pros
12-inch path
Six-inch intake
Economical
Lightweight
Easy to use
Space-saving
No gas or oil
Cord-lock system
Telescoping handle
Full two-year warranty
Cons
Light use only
No chute control
Powdery snow only
Extension cord required
---
4.

Power Clear Single-stage Gas Snow Blower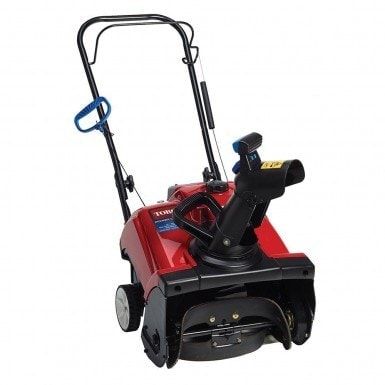 The Power Clear 518 ZEPower Clear 518 ZE provides a chute-mounted control handle with a rotation of up to 210 degrees. This blower is lightweight and has a curved auger to ensure nimble snow removal. It clears an 18-inch path with a 12-inch snow depth and launches snow to 25 feet. Toro has a guarantee that this machine will start in one or two pulls and has a full two-year warranty based on this promise.
The gas tank is small, so if you need to clear a larger area, be aware you may need to stop and refill. However, if you want a lightweight gas model with power, the Power Clear is ideal for small areas.
Pros
Easy to use
25-foot throw distance
Lightweight
Chute control
Full two-year warranty
Cons
Small gas tank
Paved surfaces only
---
Buyer's Guide – How to Choose the Best Toro Snow Blower
When searching for a snow-removing machine, you'll want to consider your needs, storage space, and requirements for ease of use.
Needs
If you have a large area to clear, whether a sizable driveway or your entire front yard, you'll need a machine that's up to the task. However, if you have a less demanding need and want a model just to clear the sidewalk, back deck, or small driveway, you can buy a blow with a smaller motor. In a gas model, pay attention to the gas tank capacity. For an electric model, note the type of extension cord needed and the associated cost.
Storage Space
If you only have a small amount of space for storage in your garage, or if you don't have a garage, you'll likely want something compact and lightweight. It's not a good idea to store larger machines outside if you live in an area where below-freezing temps and snowfall are common. If the auger freezes, you'll spend more time trying to defrost it than actually using it to clear snow.
Ease of Use
If you have back issues or can't move like you used to, consider a model that will go easy on your body. Pick something that will allow you to finish the job quickly when it's freezing outside.
Conclusion
Toro is a solid brand with an extensive history of outdoor maintenance machinery, from mowers to specialty equipment and snowblowers. Whether you're a die-hard fan or browsing the market, we hope our Toro snowblower reviews have helped you decide which model is for you. In summary, the Toro SnowMaster 724 QXE is our best overall choice.
It's a hybrid that behaves as a two-stage model with self-propelled action and a 40-foot snow toss. Our best-value pick is the Toro 1800 Power Curve, which is an electric, lightweight option with an easy chute control. Our favorite electric shovel is the Toro 38361 Power-Shovel, which is easy to use and has a telescoping handle. We wish you well on your search, and stay safe out there in the cold!
---
Featured Image By: Pixabay