10 Best Weed Eater Heads of 2023 – Reviews & Buying Guide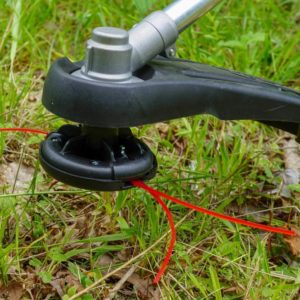 We love our gardens and landscaping. Perhaps enjoyment alone fuels the passion behind the nearly 36 million American households who participate in these activities. It's also driven the rise of landscaping services (for those who don't feel the same love for it) by an estimated $97.8 billion in 2020 alone.
Native plants, with their drought tolerance, have the highest demand, according to the American Society of Landscape Architects (ASLA). However, even the hardiest plants still must compete with invasive intruders. That's where the value of products like the weed whacker comes into play. These tools, like other garden implements, take their share of abuse. It's not uncommon to have to replace the head.
Our guide will walk you through the specs and features that make some products stand above the rest. Some differences rest with the design. Others deal with usability. We'll talk about the essential ones to help you make an informed choice. We've also included detailed reviews of some of the best ones available. Let's cut to the chase and dive into the discussion.
A Quick Comparison of Our Favorites in 2023
Rating
Image
Product
Details

Best Overall

WW 16741B EZ Lock Head

Powerful performance
Affordably priced
Wide range of compatible line sizes
CHECK PRICE

Best Value

MaxPower PivoTrim Universal 3317233 Head

Six lines
Value-priced
Made in the USA
CHECK PRICE

Premium Choice

Kwik Loader KL650 Dual Line String Trimmer Head

Versatile
Highly efficient
Easy to install
CHECK PRICE

Husqvarna T25 Tap Trimmer Advance Head

User-friendly design
Includes line
CHECK PRICE

Weed Warrior 14867B Push-N-Load Head

Affordable
Universally compatible
Easy to use
CHECK PRICE
The 10 Best Weed Eater Heads
1.

WW 16741B EZ Lock Head – Best Overall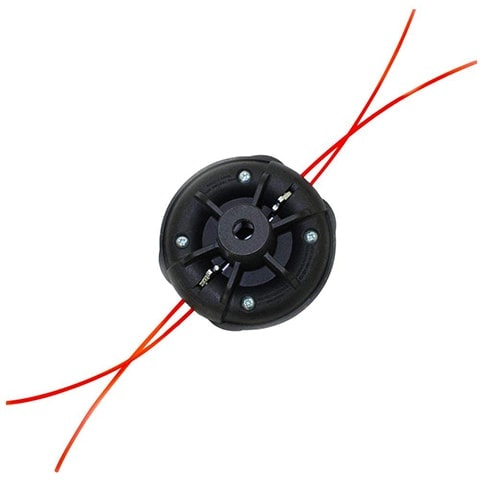 The WW 16741B EZ Lock Head, our pick for the best weed eater head, is an excellent product that offers universal compatibility. It has a compact size, measuring 6.5" L  x 3.5" W x 10.1" H. It weighs in at 0.7 pounds. The product won us over with its performance and efficiency. It indeed helps that it's value-priced, too. It cuts four lines at a time to keep pace with just about any size job.
We liked the fact that you can use it on gas-powered tools. That makes it an even better value because you can take advantage of its excellent performance. It supports a decent range of line sizes, from 0.080 – 0.105 inches, making it a versatile addition to your gardening implements. The only drawback we found was that reloading was a bit more cumbersome than we would like.
Pros
Powerful performance
Affordably priced
Wide range of compatible line sizes
Cons
Difficult to install line
---
2.

MaxPower PivoTrim Universal 3317233 Head – Best Value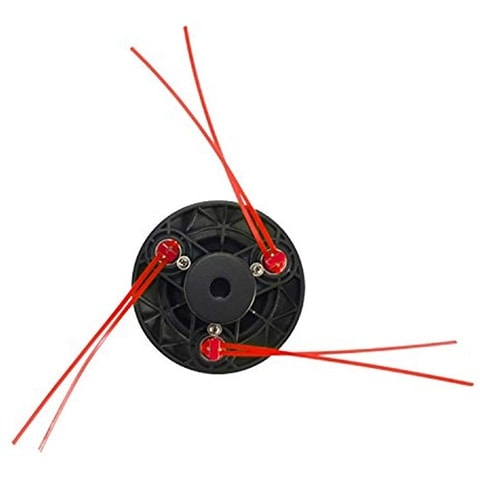 The MaxPower PivoTrim Universal 3317233 Head is our pick for the best weed eater head for the money, and it looks like a beast with its six lines ready to put the hurt on your weeds. The construction is solid, especially considering its affordable price tag. It's also easy-peasy to install and use. It's lightweight, despite the metal components.  The weed eater head does pack some punch.
On the downside, it only supports 0.080 inch and 0.095 inch lines. Unfortunately, there are occasional quality control issues with the eye attachments. It's not as efficient as our previous product, either. However, for the price, it's doable. While it is universally compatible, you may have to put some extra effort into it to fit correctly with older weed whackers.
Pros
Six lines
Value-priced
Made in the USA
Cons
Limited supported line sizes
---
3.

Kwik Loader KL650 Dual Line String Trimmer Head – Premium Choice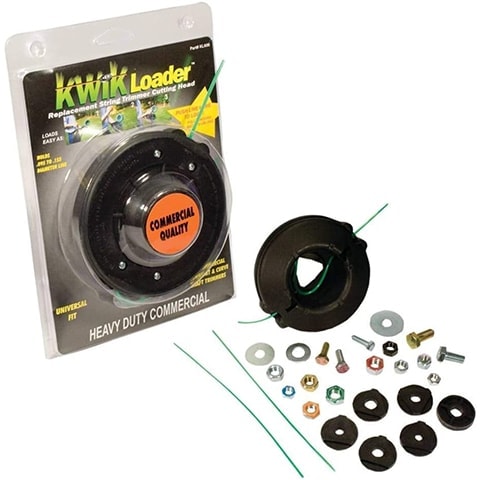 The Kwik Loader KL650 Dual Line String Trimmer Head takes efficiency to the next level with eight lines for cutting through weeds fast. It's a heavy-duty device for larger lawns with thicker vegetation. It supports line sizes from 0.095 – 0.155 inches. It has a user-friendly design that makes it easy to install. The weed eater head comes with a selection of strings to get you up and running fast.
While it performs well, this product is also heavy. It will give you a workout, which isn't unexpected, given its construction. The trimmer head is pricier as a result. We liked that it was easy to load lines. Color-coding makes it easy-peasy to get the right ones. The manufacturer also included straightforward instructions. It might be overkill for some lawns unless you're dealing with bigger weeds.
Pros
Versatile
Highly efficient
Easy to install
---
4.

Husqvarna 966674401 T25 Tap Trimmer Advance Head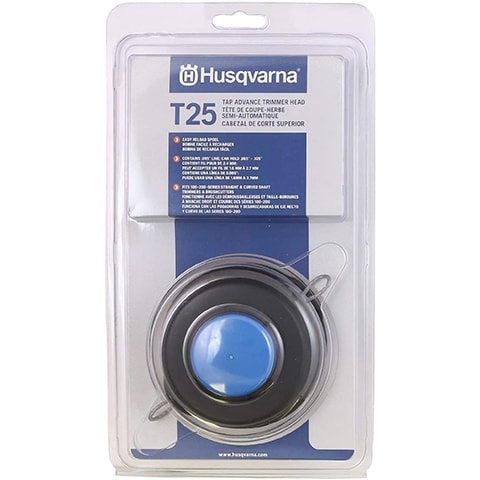 The Husqvarna 966674401 T25 Tap Trimmer Advance Head ticks off a lot of boxes for an intuitive design that makes weed whacking easy-peasy. It couldn't be simpler to get it up and running since the line is pre-loaded. The weed eater head has not just one but two locks to keep it in place. It's well-made to protect the internal components.
On the downside, it only accepts 0.065 inch, 0.080 inch, or 0.095 inch lines. You can only use it with grass and not saplings or more robust plants. We recommend checking the list of compatible models since it is not a universally compatible product. Overall, the construction is durable and it is a product that is made to last for the long haul.
Pros
User-friendly design
Includes line
Cons
Limited line sizes
Grass only
---
5.

Weed Warrior 14867B Push-N-Load Head
The Weed Warrior 14867B Push-N-Load Head differs from many products on this list because it doesn't use strings. Instead, it relies on the cutting power or either three or six nylon blades. That makes them manageable to handle when it comes to changing them. The serrated edge gives them, well, an edge for cutting vegetation.
The blade design suggests that it has limited uses. Surprisingly, it is universally compatible. We just wish that the blades were more durable, especially for when you're dealing with thicker stems. That's one frustrating thing, but it all makes them hard to handle because of the sharp cuts. It's a unique concept that tries to be more user-friendly but misses the mark.
Pros
Affordable
Universally compatible
Easy to use
Cons
Sharp, damaged blades
Impaired balance
---
6.

Oregon Gator 24-500 Pro Trimmer Head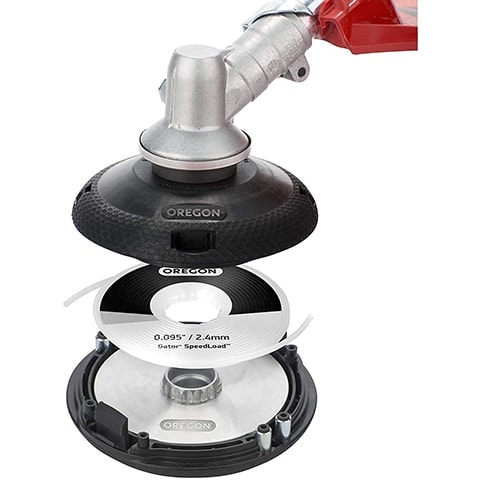 The Oregon Gator 24-500 Pro Trimmer Head scores a home run with a simple three-step install. It's a welcome feature, given its compatibility with so many brands. The manufacturer makes this information transparent to help you choose the right product. This one is its larger Pro model with a 5 inch head. The price is right, too.
The trimmer head supports only 0.095 inch or 0.118 inch line sizes. That makes it less versatile than the other products we reviewed. However, the action is seamless. It cuts through vegetation with ease. It'll make short work of any lawn within its capabilities. Overall, the product is well-made and built to last. It works well at the start but doesn't make it to the finish line with the same ease.
Pros
Painless install
Affordable
Well-made
Cons
Limited line support
Difficult operation
---
7.

Grass Gator 5600 Trims & Edges

The Grass Gator 5600 Trims & Edges is an appropriately named product that is both affordable and easy to use. It is universally compatible that fits a broad range of devices. It is a fixed-line type that puts you in control—unless it breaks. The supported range is limited at 0.095 – 0.105 inches. However, it's not unexpected, given its size. It is a compact product for small jobs.
It's not as easy to install as other weed eater heads we reviewed. It's a bit more involved to get it set up correctly, and it seems the manufacturer has tried to make up for this failing with the included line. Unfortunately, the quality is poor and not even worth using. On a positive note, the manufacturer backs up their product with excellent customer support.
Cons
Narrow line support
Hard to install
Flimsy materials
---
8.

Panari Trimmer Head
The Panari Trimmer Head goes the extra mile to be user-friendly, with specific lists of compatible models that cut to the chase. They are limited, but at least you have the info upfront. However, while we appreciate the details, your options are limited. The price is right, but the durability misses the mark. Nevertheless, the head is easy to install.
The fit on the shaft isn't as secure as we'd like. It's not the most efficient product we reviewed, either. This one will chew up lines—literally. Unfortunately, this product can't take a lot of hits before it breaks. If you have a clear space to trim, it's a decent option. Otherwise, you may take it out the first time it hits a brick wall.
Pros
Affordably priced
Specific compatibility specs
Cons
Limited replacement options
Not durable
---
9.

Echo X047001260 Line Rapid Loader Trimmer Head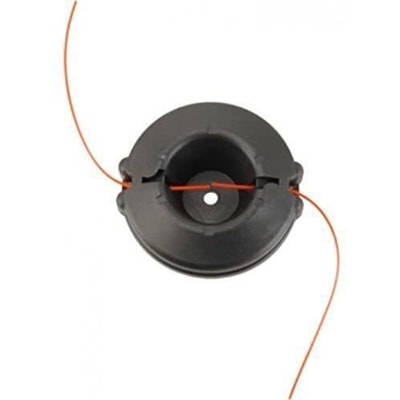 The Echo X047001260 Line Rapid Loader Trimmer Head starts promising with a product that is easy to install, albeit with a limited range of compatible models. It is lightweight, making it easy to use without a lot of the discomfort we see with heavier weed eater heads. It's a bit more expensive, given the fact that there are only two strings.
The trimmer head has a limited capability list that doesn't include any other brands. Nonetheless, it's easy to install and is comfortable to use. The durability misses the mark, which is a shame considering the higher price tag. It's more expensive than we typically see with these products, which underscores this disadvantage.
Pros
Lightweight
Easy to install
Cons
Variable fit within the brand
Not universally compatible
Questionable durability
---
10.

Shakespear 14547 Push N Load Trimmer Head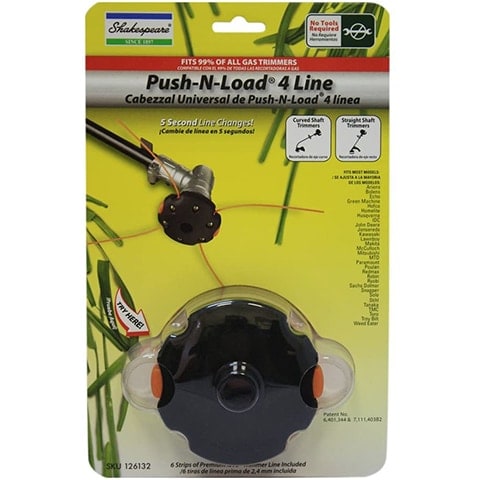 The Shakespear 14547 Push N Load Trimmer Head tries to create a user-friendly product but misses the boat with only one size supported. That makes its price tag more expensive, literally and figuratively. Its simple installation is its one saving grace on that score. The head uses four lines and includes another two replacements to get you going.
The line reloading isn't as intuitive or easy as we'd like. It's also not as well-made. The trimmer head gets the job done as long as you don't put up any barriers, i.e., fences or bricks. It also tangles easier than we'd like. You may find you're doing more repairs than weed whacking with this model.
Cons
Limited size support
Expensive for what it is
Tangles easily
---
Buyer's Guide – Picking Between the Best Weed Eater Heads
The best weed eater head makes your job easier and minimizes any hassles. That's in an ideal world. There are several things to consider when looking for a replacement. As you'll see, there is a lot of variation on this theme. You also have to think about the type of work you use for which you use this tool. That can put many products in the dealbreaker category if they're not a good fit.
There are several features that can help you get to your shortlist. They include:
Compatibility
Size and weight
Single or dual line
Type of head
Durability and design
Ease of use
Guarantee/warranty
Let's discuss each point in detail with some tips for making the right choice.
Compatibility
This feature undoubtedly falls into the no-brainer category. It has to fit if the product is of any use. This part is going to wear out quicker than the rest of the weed whacker, being on the business end of the operation. Manufacturers may label their weed eater heads as universally compatible. It's usually followed by a disclaimer of most products.
However, we suggest verifying it with the brand and model number, especially if you have an older device. Companies discontinue items for a reason, some of which may affect the attachment. Don't find out the hard way that your replacement won't work.
Size and Weight
You don't have to do a lot of maintenance to know that both size and weight matter. The repetitive motion only adds to the workload. A smaller product is an ideal choice if your lawn isn't big and you keep up with the trimming. If you don't manage the weeds regularly, you may find that a small weed eat head just doesn't cut it—literally!
On the positive side, they are often lightweight, which makes them easier to use and handle. Your back will thank you. A larger replacement is the better choice if you have more ground to cover. It will cut down on the time you spend landscaping since you'll cut through more weeds with each pass.
The materials play a significant role in these traits. Value-priced items often have plastic components. That cuts down on both the cost and weight. It also makes them weather-resistant if you're plowing through wet vegetation. Many also have reinforced sections that receive the brunt of the force. We suggest doing some comparison shopping, noting these specs.
Single or Dual Line
The decision to opt for a single- or dual-line model depends on the weeds. If you're trimming grass-like plants, the single-line option is more than adequate. If you're dealing with woody vegetation or robust weeds like bull thistle, you may enjoy the extra cutting power of a dual-line product. There is also a significant difference between their use and maintenance.
It makes sense to say that the more moving parts in a device, the more work is involved with its upkeep. That's true for the dual line weed eater heads. It also makes them more difficult to load with two lines as opposed to one. Generally, single-line products are appropriate for residential use. Dual-line heads are well-suited for heavy-duty landscaping or commercial use.
Type of Head
The types of weed eater heads vary whether you load a whole spool of line or just pre-cut segments ones. Bump-feed products describe the former, and fixed trimmer heads the latter. As you may expect, the bump-feed head is easier to use simply because you're spending less time reloading it. The advantage of the fixed trimmer type is that you have more precise control.
There is also a third kind of weed eater head called the automatic feed trimmer head. The selling point is in the name. It takes the guesswork out of using these tools—at a price. You'll pay more for this convenience. You have to weigh all these options when choosing a weed eater head.
Durability and Design
Getting your money's worth (whether you pay $20 or $100 for a replacement) is the best gauge of a product's value. Therefore, durability is key. We suggest not letting plastic components ward you off a particular weed eater head. Remember that there's also the balance with weight. Today's materials are much more sturdy and robust. They can take more punishment than you may expect.
One of these advances in technology is a life-extending feature. Inevitably, your weed whacker is going to hit some rocks or a fence post. After all, that's why you're using this device to trim up the rough spots. This option eases the force of striking these harder surfaces to protect the internal components of your tool. Fortunately, it's not expensive, either.
Ease of Use
Ease of use is often the stickler between a product you love and one you hate. For a weed eater head, that often means how simple it is to load. We recommend checking out this feature before you buy. The last thing you want to have happened is to prolong this essential garden task. Look for products where the process is straightforward and user-friendly.
We also suggest checking the range of line sizes that each model supports to make sure that your preferred one is on the list. Many weed eater heads will take several different ones, which adds to their versatility and overall usability. There also has to be the power to back up the different line diameters. It does little good if you have a thick one without the juice to make it worthwhile.
Maintenance is another vital consideration. You have to winterize it at the end of the season to ensure it'll make it for next year. You'll have to drain the gas, too, and apply a lubricant spray. That is par for the course and not an indication of the quality of a product. You must do it if you don't want your purchase to be a disposable one.
Guarantee/Warranty
We'll admit being partial toward items with some kind of guarantee and warranty, particularly the former. There's no reason why you shouldn't be able to return a faulty product. If the manufacturer offers a warranty, be sure to check the terms and conditions. Even a replacement weed eater head requires some maintenance that the fine print may address.
We suggest that you investigate this fact before you drop down the cash. Quality control issues are inevitable. Make sure that you can protect your investment, even with lower-priced items like a weed eater head. You'll likely find most models don't have this added protection when you consider the price. However, manufacturers who do offer it are worth a second look.

Conclusion
The WW 16741B EZ Lock Head led the pack of best weed eater head reviews right out of the box because of its universally compatible design. The product includes the necessary hardware to make it work, too. The model has the power of more expensive ones at an affordable price. The line size range seals the deal for putting this one at the top of our list.
The MaxPower PivoTrim Universal 3317233 Head scores high marks with six lines that improve its efficiency and reduces your work. That's a significant selling point with an arduous landscaping task. This one succeeds on this front. The price is right, too, even if it has limited uses because of the line support. Nevertheless, it's worth a look.
A weed whacker is an essential landscaping tool that fills in where a lawnmower can't do the job. It gives you the precision to remove weeds without damaging the vegetation you want to keep intact. A replacement weed eater head must fill a lot of shoes. The best ones are versatile and durable. We also prefer products that are easy to use so as not to add insult to injury. Our list succeeds on this score.