How Much Does It Cost To Finish a Basement? (2023 Update)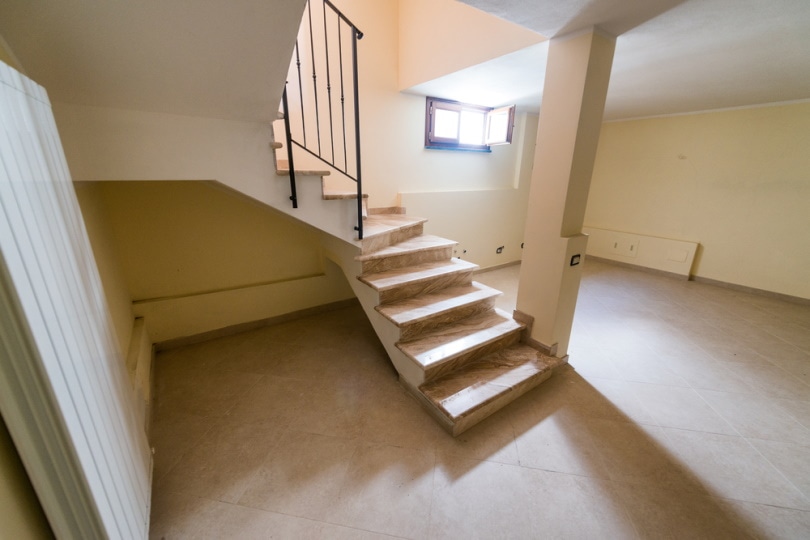 Finishing a basement might seem like an easy project, but depending on your wishes and the current state of your basement, the process might be complicated and expensive. The possibilities are endless, so to determine the final price, you need to consider the size of the space and all the amenities you want to include. Costs for finishing your basement can vary between $7 and $23 per square foot, and the national average is around $15.
If you're considering finishing your basement, check out the rest of our article and get an overview of how much the whole project will cost.

The Benefits of Finishing a Basement
Unfinished basements have a lot of potential, so it's a true waste to leave them in that condition. If you have an unfinished basement, you're missing an opportunity to turn it into a usable space such as an additional living area, office, guest bedroom, or entertainment room.
The overall value of your home will also increase if you ever decide to sell the property. Many buyers love to have a bonus space they can turn into something that works for their needs. You could turn the basement into almost anything, which is highly convenient when your home doesn't have enough space, or you'd just like to increase the square footage.
Another vital benefit of finishing your basement is that your energy bills will be significantly lower. If your basement is unfinished, there can be air leaks and the insulation might not be enough to keep your home warm during winter or cold during summer. So, by finishing it, you'll spend less money to heat and cool your home.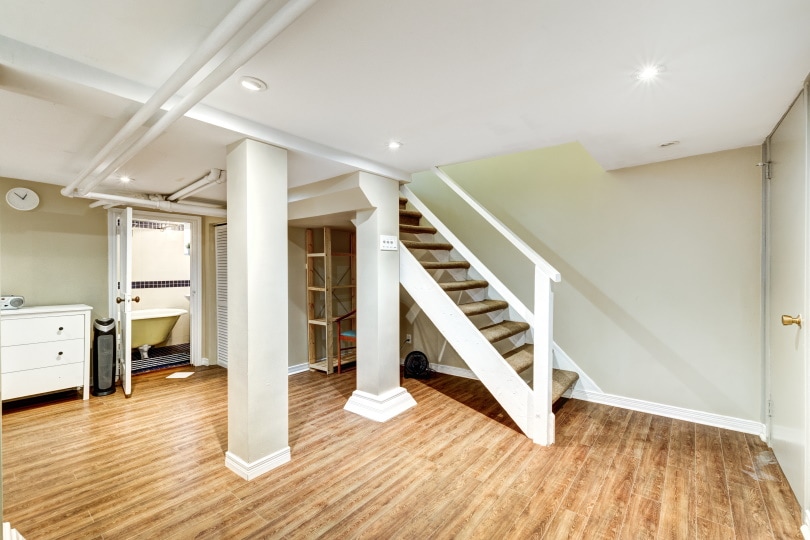 How Much Does Finishing a Basement Cost?
The price of finishing your basement can vary depending on labor costs, basement size and current condition, permit fees, materials, your location, and all the amenities and details you want to incorporate into the final design.
That's why it's helpful to know the national average prices, which will help you get an overview of the final cost for all the work your basement needs.
National Average Per Square Foot
Costs for finishing your basement can vary between $7 and $23 per square foot, and the national average is around $15. The total price can change based on the materials you select and the contactor's rate.
Below is a chart showcasing the national average cost for finishing a basement per square foot this year.
| | |
| --- | --- |
| Size in square feet | National Average Price |
| 400 | $6,000 |
| 500 | $7,500 |
| 800 | $12,000 |
| 1,000 | $15,000 |
| 1,200 | $18,000 |
| 1,500 | $21,350 |
| 2,000 | $30,000 |

Breakdown of prices for finishing a basement
To calculate an approximate price of finishing a basement, you need to consider permits, labor, materials, your geographic location, and the project scope. That will give you a general cost before all the amenities or additional work your basement might need.
Permits
The type of project you're doing in the basement will determine whether you need a permit or not. Typically, all electrical and plumbing work will require you to have a permit before starting the project. Finishing a basement without a permit when one is needed could result in your project being shut down, and you pay additional fees and fines.
Permits are not too expensive, and you can usually get them for around $1,350, although the price can go up to $2,000.  Before starting any basement work, ensure you're aware of all the permits you need to finish the project successfully.
Labor
The costs of labor commonly end up being between 10% to 25% of the overall finishing cost. Contractors typically charge between $800 and $2,200 for finishing your basement, although bigger projects can easily cost over $34,000. The price is commonly higher in urban areas than in rural locations.
Of course, if you're handy, you can always DIY to save on some of the labor costs.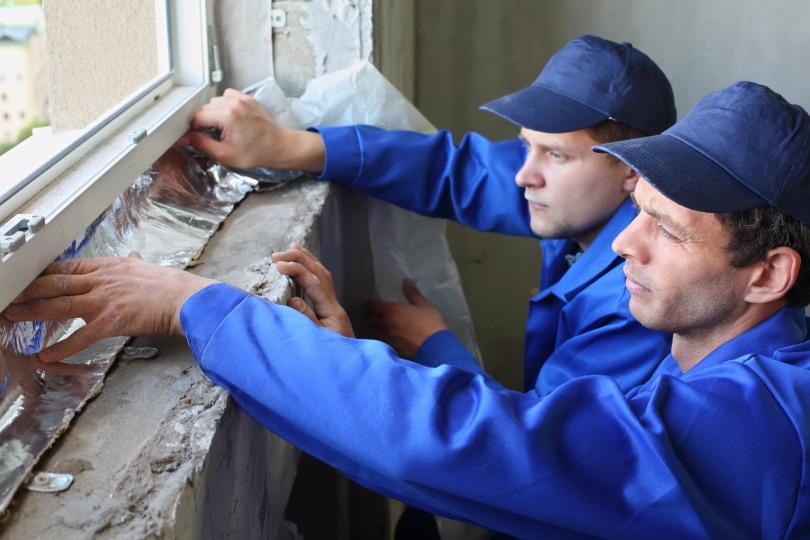 Geographic location
The national average cost of finishing your basement is $18,400, but your geographic location will affect the final price of the project. Many smaller towns and rural areas have lower labor and permit costs, so basement work is typically much lower in such places than in large, urban towns.
Materials
Like any other project, when finishing your basement, you can decide on the quality and type of material you want to select. You could choose cheaper materials, lower in quality, but that might compromise the overall longevity of your basement.
If you have a contractor, it's useful to discuss your opinions with them and figure out where you can use cheaper materials to save some money and where you need to invest in high-quality material options.
Project scope
Last but not least, you need to think about the project scope of the basement. If you're planning on adding a kitchen or bathroom, you need to think about possible electrical and plumbing work that needs to be done.
You also might need concrete work, framing, drywall, painting, flooring, waterproofing, etc. All of those smaller projects will add up to the final finishing price.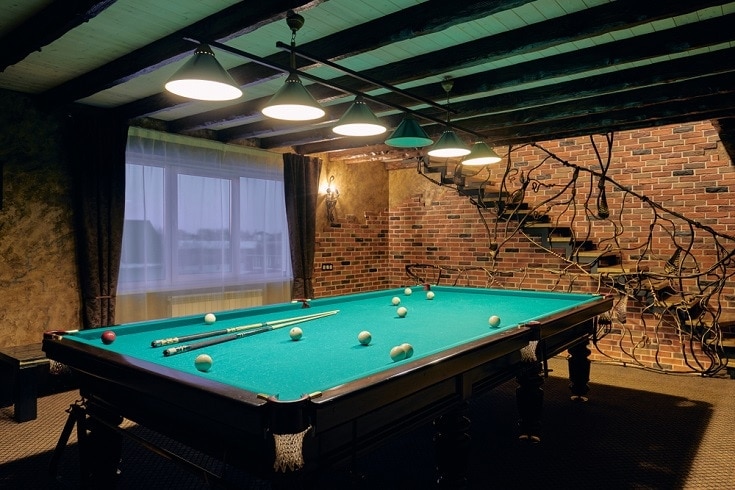 Additional Costs to Anticipate
If you end up needing additional work for your project, the price will get higher. However, you'll also be able to determine the approximate cost of those costs if you check out the chart below.
| | |
| --- | --- |
| Additional project | Average cost |
| Waterproofing | $2,000 – $6,500 |
| Insulation | $1,700 – $4,000 |
| Plumbing | $2,500 – $15,000 |
| Stairs and railing | $2,000 – $7,000 |
| Framing | $700 – $1,800 |
| Paint | $1,300 – $3,500 |
| Drywall | $1,000 – $3,000 |
| Sump pump installation | $600 – $1,600 |
| Outlets | $1,100 |
| Electrical work | $1,300 – $12,000 |
| Flooring | $2,000 – $12,000 |
| Lighting | $3,000 |
You can also expect additional costs if you want to hire an interior designer or decorator to improve the space once you finish construction work. Typically, their prices range between $5,000 and $7,500.
You'll also need to pay for the furniture to decorate the space, but that's where you can save on costs by visiting yard sales and thrift shops.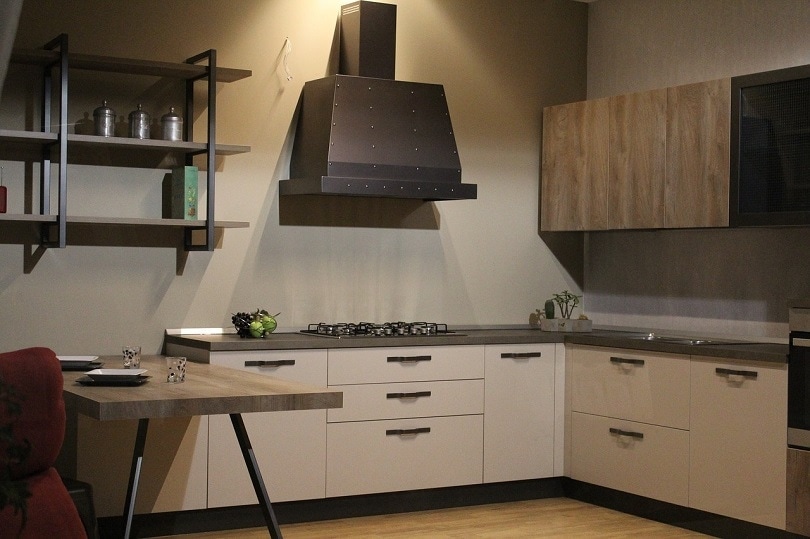 Does Home Insurance Cover Basement Work?
Insurance only covers work when there's been an issue in your home, so it won't cover any costs for finishing your basement. However, you should notify your insurance company about the work you plan on doing in your basement, as that might change your insurance policy.
A basement upgrade will make your property more valuable, so you might need extra insurance to protect that area of your home. Even before starting any basement work, you should inspect the site to ensure there are no ongoing issues that could affect the project.
Another thing you should consider is floor insurance, as basements are underground. Those are commonly not included in regular insurance, so that could be an additional cost that will count into your insurance price.
How To Maintain Your New Basement
Once your basement is done, you want to do everything you can to keep it looking like new. That means you must perform regular maintenance for the basement to look clean and neat. Here are our tips on keeping your finished basement in excellent shape:
Tips:
Use water-resistant paint: Humidity is usually much higher in basements than in other areas of your home, especially if you don't air it out enough. To avoid possible moisture and condensation issues, you should use water-resistant paint in the basement that will repel water and leave the walls dry.
Insulate your pipes: Water pipes that go through your basement need proper insulation. If the pipes are not insulated, and the temperature in the basement is high, the water passing through the pipes can cause condensation.
Avoid drying laundry in the basement: Many people convert their basements into a laundry room. Keeping the washer and dryer in the basement is okay, but you should avoid drying your laundry there.
Choose metal window wells: Regular windows may allow moisture to access your basement, so it's better to choose metal window wells that will provide proper sealing.
Check your gutters: Clogged gutters can lead to your basement becoming flooded, so it's essential to regularly check and clean them to prevent such issues. Cleaning the gutters is especially crucial during autumn and winter.
Install a water-leak alert: Consider water-leak alerts that will notify you if there's a leakage issue in your basement. That way, you'd be able to react promptly and avoid severe problems.

Conclusion
Finishing a basement can be costly, especially if you want to use high-end materials and want a lot of different amenities. Before finishing your basement, go through our article again and try to determine prices for everything you want to do so that you can easily create a reasonable budget for the project.
---
Featured Image Credit: pisaphotography, Shutterstock