5 DIY Bandsaw Mill Plans You Can Build Today (with Pictures)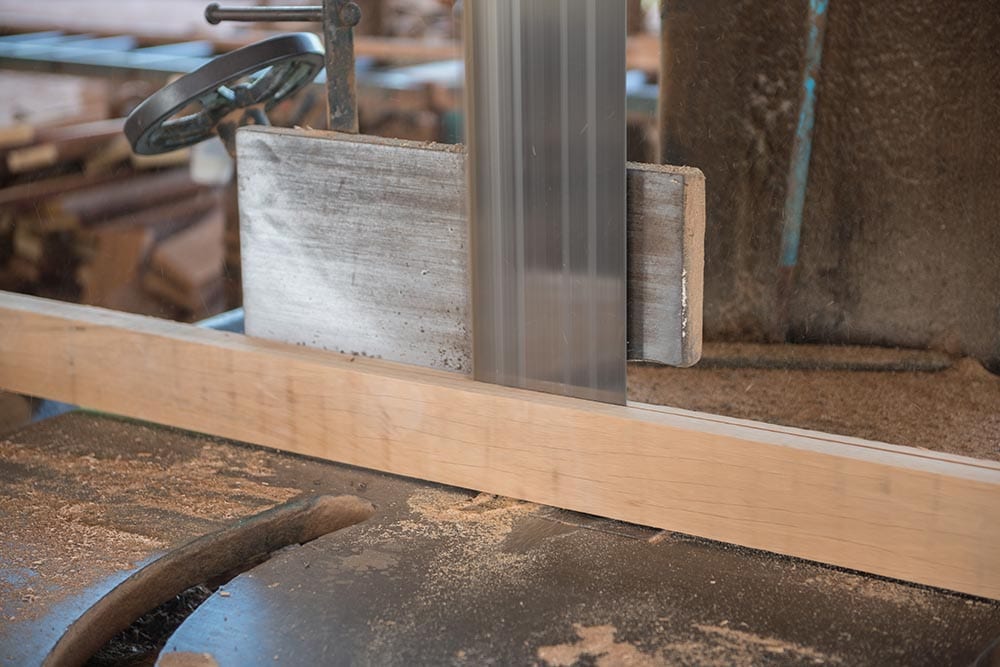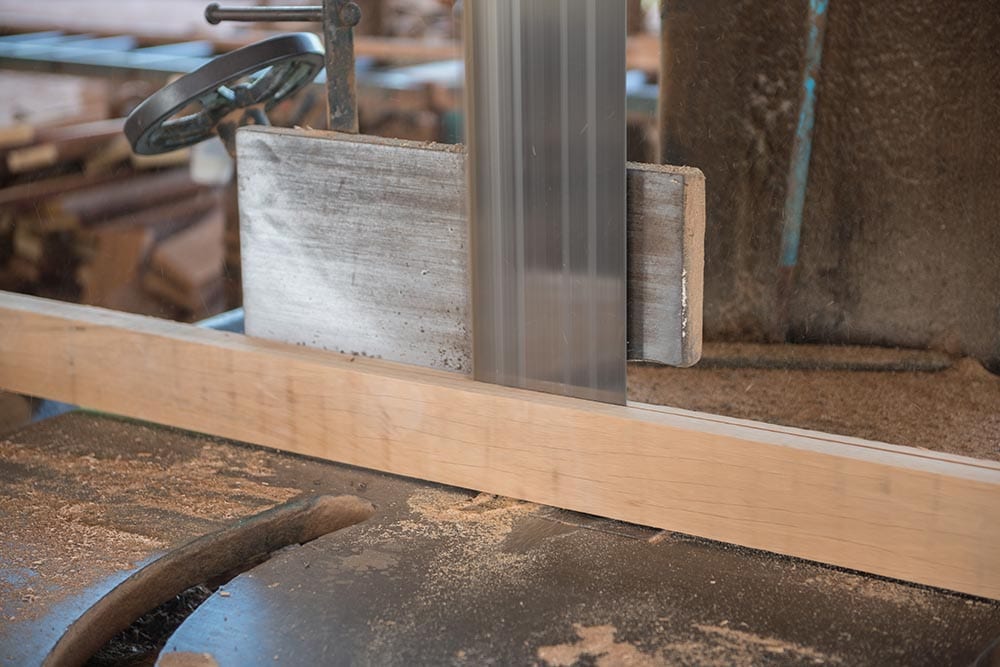 Learning how to build a bandsaw mill can be quite the undertaking. The plans featured in the guide below are made to simplify the process. Here you will find options for every budget and skill level. Incidentally, there are also plans for people with large yards, and for people that are trying to save precious space.
Read on for some free bandsaw mill plans you can do yourself!

The 5 DIY Bandsaw Mill Plans
1.

Backyard DIY Sawmill From Makezine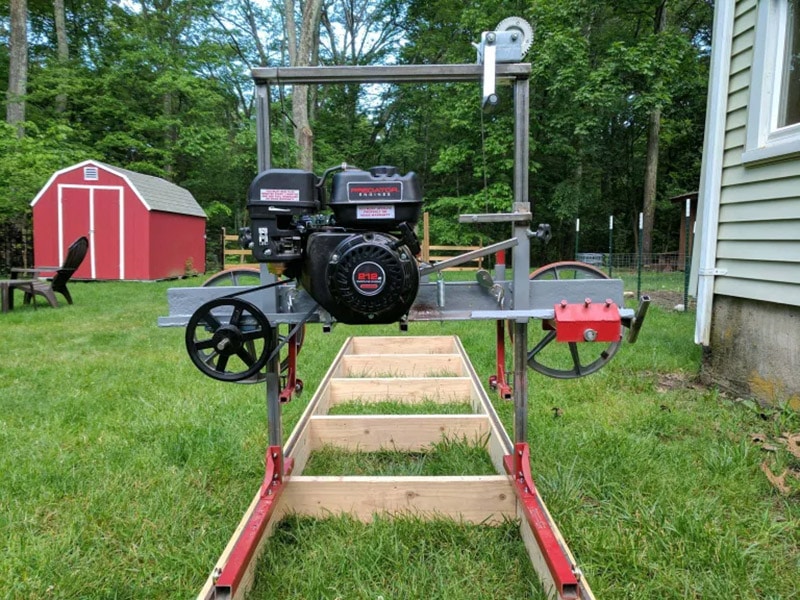 This first plan enables you to build a sizable backyard sawmill at an affordable price. The design comes from Makezine, and can be assembled at a relatively low cost. It's also simple, using three primary components, the railing, the mount, and the saw itself.
Though saving money is the main benefit of this design, do be sure to purchase only high-quality materials. A malfunctioning sawmill is very unsafe and should be avoided at all costs.
---
2.

The Premium Choice DIY Sawmill: From MotherEarthNews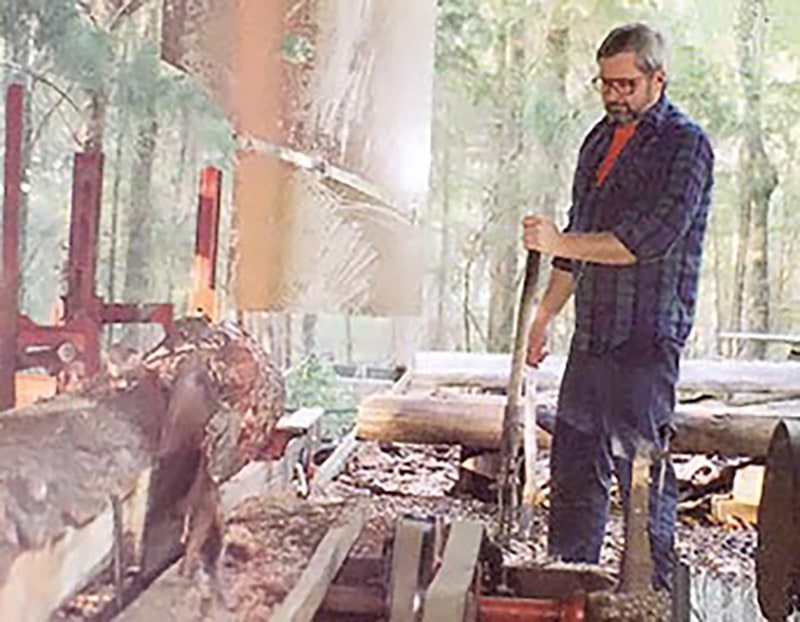 This design from MotherEarthNews is a little more complicated and expensive but should last indefinitely once you get it up and running. With the investment of $1000 and a decent chunk of time, you can have a backyard sawmill that performs effectively for a long time.
Though pricey relative to our first pick, it's still infinitely more affordable than an industrial-grade mill, so take comfort in that!
---
3.

Extremely Sturdy DIY Sawmill: From WoodWeb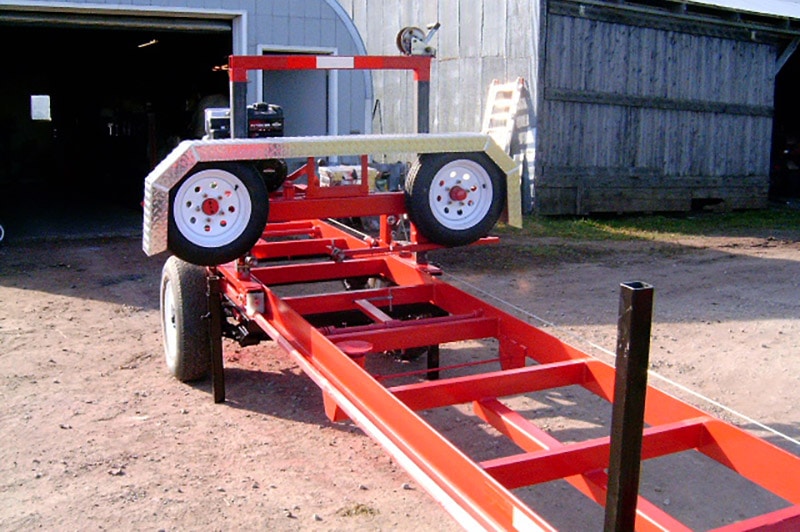 From WoodWeb, we have the perfect piece of equipment for people that anticipate heavy-duty use. The steel frame is extremely sturdy, while the onboard wheels and hydraulics system both serve to make the system as easy to use as possible.
This is a pricey design, but if you anticipate frequent use, there really isn't any getting around a sizable price tag.
---
4.

Odds and Ends: DIY Plan From WoodWeb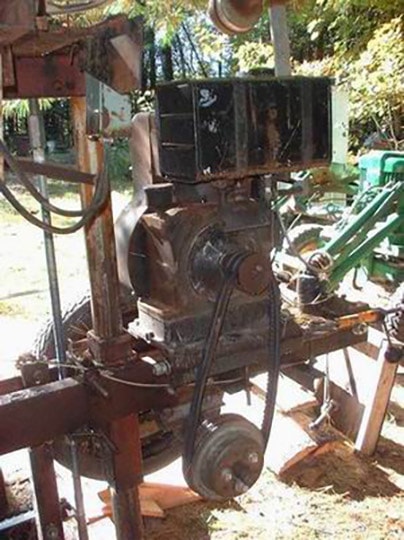 Here, we have another option from WoodWeb. This design uses odds and ends parts for an improvised sawmill that you will be able to assemble on the cheap. The con of this process is all the uncertainties. While recycling materials is usually a positive thing, in this case, it introduces many variables into the process, so approach with caution. If you're unsure of a material's quality, it shouldn't be used.
---
5.

The Pro-Grade DIY Option From Wilkerdos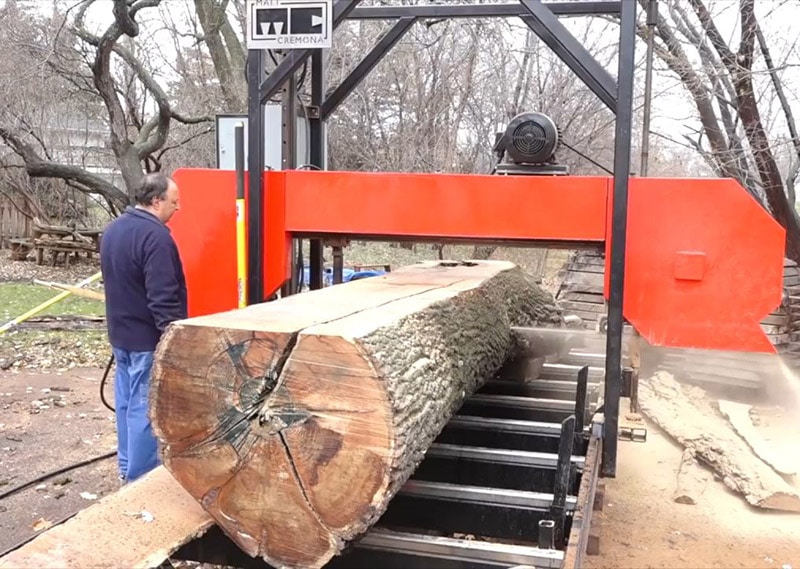 We close out the list with a plan from Wilkerdos. This sawmill distinguishes itself in that it has the cut capacity of equipment found at professional mills. Understand, of course, that this factor also makes it significantly more expensive to assemble than any of the other options on our list. While many of the others can be put together for a few hundred dollars, this one costs tens of thousands.
Ultimately though, it will still cost less than professional sawmills typically pay, so in that regard, you do have an opportunity to save some money if your needs are more advanced.

Conclusion
As you can probably tell, learning how to build a bandsaw mill won't be right for everyone. This is an industrial grade, extremely heavy-duty piece of equipment we are talking about here. Such things should not be taken on lightly.
While every woodworker would love to harvest their own boards, some may be better off heading down to the lumber yard. The designs on our list will facilitate the creation of a safe and effective piece of equipment. Follow the directions carefully to enjoy a high-quality sawmill that will bring your woodworking game to the next level!
Related Reads:
---
Featured Image Credit: Baitong Sathitkun, Shutterstock