26 Great Gifts for the Woodworker In Your Life
The woodworker in your life is undoubtedly passionate and meticulous. Woodworkers like what they like, which might mean they're a little hard to shop for. This can make finding the perfect Christmas, birthday, or Groundhog Day gift a little daunting. But you've come to the right place. We've done all the backbreaking gift-scouring for you, so you can browse our handy gift guide and find the perfect item for the woodworker in your life who has everything. Read on for some excellent gift ideas, arranged from most expensive to least expensive.

The 26 Great Gifts for the Woodworker
1.

JORD Wooden Minimalist Wrist Watch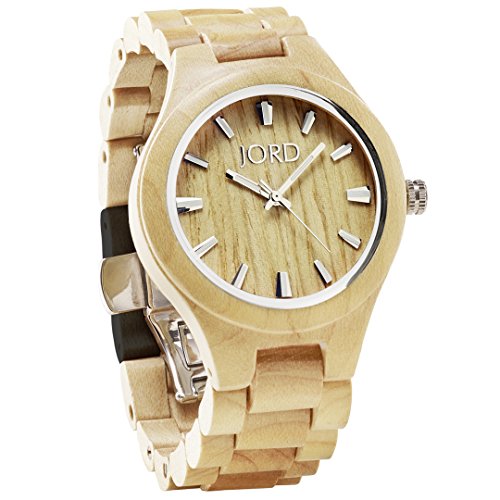 Your woodworker will lose their mind when they lay their eyes on this stunning wooden watch by Jord. This refined timepiece is handmade from East African sandalwood and will sing to any wood-lover's heart. It's available in five tough-to-choose-from color variations.
---
2.

Windsor Design Workbench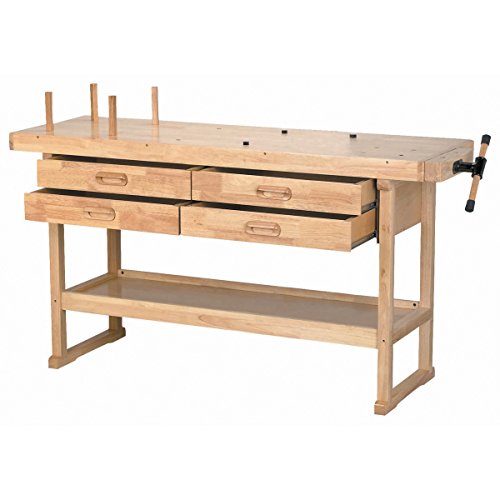 Set your woodworker up in style with this smooth wooden workbench. With four lined drawers, a clamp, and pegs to help prevent slippage, this sturdy beast is a great starter for any woodworking enthusiast. Now they can stop leaving wood shavings all over your clean floors.
---
3.

Solid Wood Cabinet & Electronic Dartboard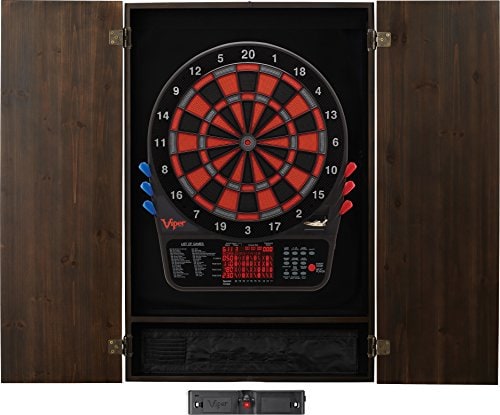 Any creative endeavor is prone to bouts of drinking and lazing around while waiting for inspiration to strike. What better way to help your woodworker find the muse than by treating them to a few rounds of darts? It comes complete with a cabinet, dartboard, and darts.
---
4.

European International Chess Set
Inspire their love of wood carving with this eye-popping wooden set. Each piece is hand-carved in the Carpathian Mountains of Europe. The board is cut from beech and birch, and the pieces are carved from hornbeam and sycamore. Your woodworker will love it so much you'll be sure to let them win at least once.
---
5.

T-9 Tool Lubricant/Protectant
Your favorite woodworker knows how important it is to take care of tools. Make that job easier with a great tool protectant like Boeshield T-9, an easy to use spray that lubricates and protects everything from drill bits to radial arm saws.
---
6.

Narex Woodworking Chisels Set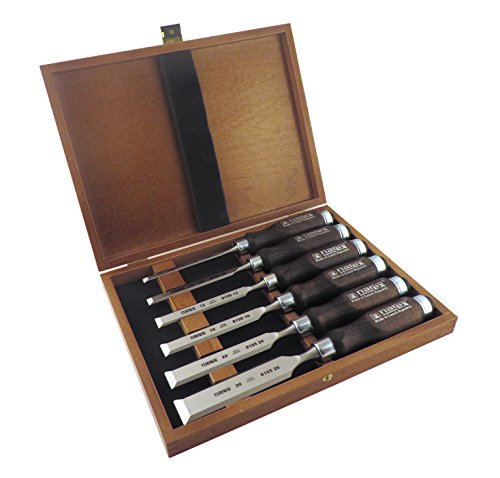 Your woodworker will salivate over this lovely box of wood-handled chisels. With blades of chrome-manganese steel and beechwood handles, this six-chisel set will have them running for the workshop before the wrapping paper is even half off.
---
7.

Stainless-Steel Eco-Friendly Tankard Beer Mug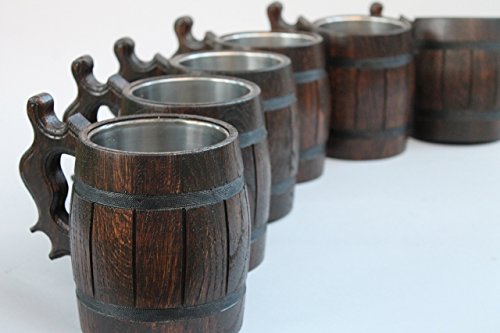 This set of six handcrafted mugs will speak to their wood-loving side and may even release their hidden inner Viking. A stainless steel interior covered with oak wood will keep the ale chilled and their spirits high.
See also: 9 Free DIY Viking Chair Plans You Can Make Today
---
8.

Long Smoking Pipe "Lightning" With Turquoise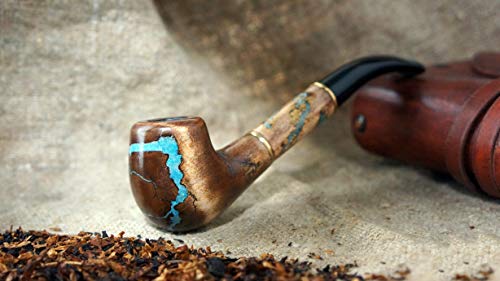 Even if your woodworker doesn't puff, this stunning turquoise-inlaid handcrafted pipe is a great accessory for any desk. If they do smoke, hand them a pamphlet from the local cancer clinic and tell them to enjoy this masterpiece of a pipe anyway.
---
9.

3D Puzzle Clock Model Kit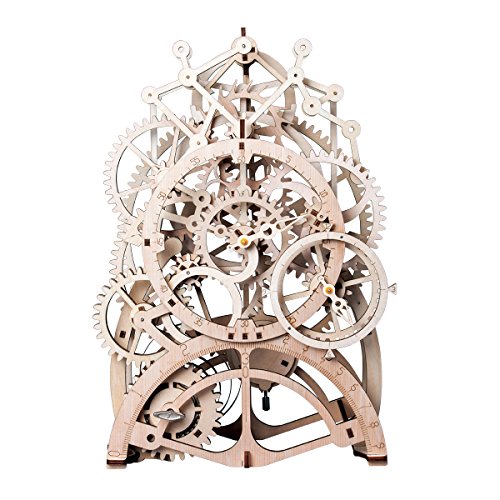 Keep them busy for hours with this beautiful brain teaser puzzle. It actually works when it's complete, too, assuming they haven't given up and kicked it across the room. By all accounts, though, the instructions are easy and fun to follow.
---
10.

Natural Himalayan Rock Salt Lamp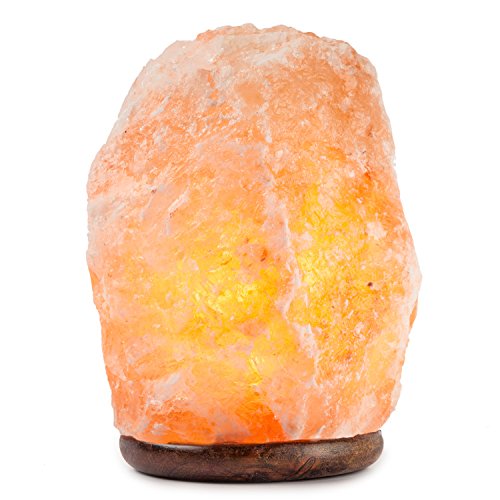 These lovely rock lamps are purportedly great oozers of positive ions, though they have been widely disproven to be of any health benefit. But they still make a choice addition to any workshop or bedside table with their warm amber glow and soothing brightness.
---
11.

Real Solid Handmade Wooden Sunglasses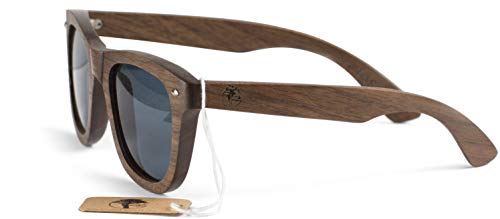 Made for the coolest of hipsters, these natural walnut frame glasses are polarized, scratch-resistant, and lightweight. This one is marketed for men, but they make them for women, too. They're made from organic wood and keep plastic waste to a minimum, so if they lose them in the forest you won't feel too guilty.
---
12.

Waxed Canvas Heavy Duty Shop Apron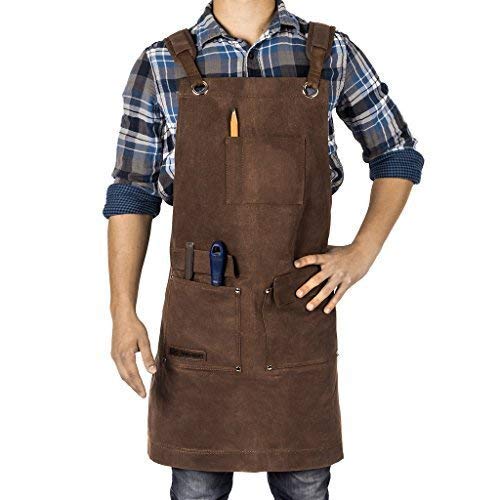 Keep them tidy with an apron that doesn't have flowers on it for a change. This rugged shop apron is fully adjustable and sports plenty of pockets to keep their peanut butter crackers and their tools handy. It's available in three roguish colors.
–> See a Breakdown of our 5 Favorite Woodworker's Aprons of the Year Here.
---
13.

Brad Point and Twist Drill Bit 100 Piece Set
For drilling cleaner holes and a size for every occasion, this drill bit set is a dream come true. It's made of carbon steel and tipped with Brad points for precision drilling. It even comes with a nice carrying and organizing case to keep them from rolling away under the cabinets.
SUGGESTED READS: What are the different types of drill bits & their uses?
---
14.

BEARD REVERENCE Premium Beard Grooming Kit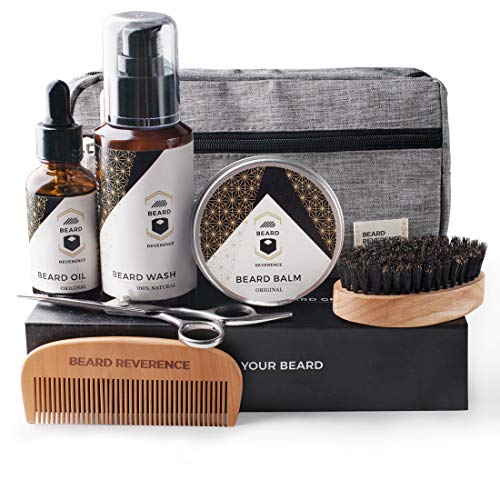 We're not saying all woodworkers are dudes, or that the woodworker in your life has a beard. But come on, if he's a dude he probably has a beard. Help him keep that bristly facial thatch in top shape with this high-quality grooming kit. It comes with beard oil, wash, balm, a brush and a wooden comb.
---
15.

Non-Sip Rubber Support Disks (The Table Bench Cookie)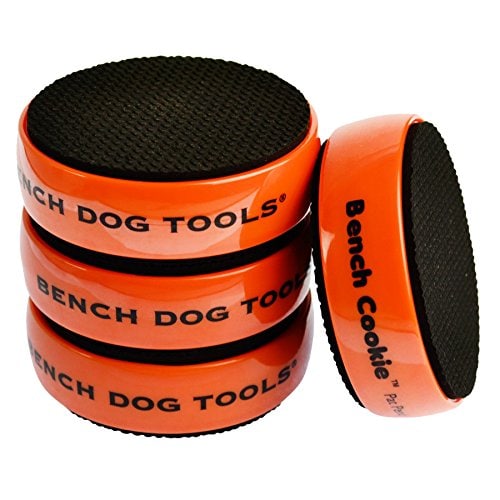 Help protect wood from slipping away and curse words from slipping out with this indispensable set of non-slip rubber support disks. It's better than another set of intrusive hands, and costs less than hiring a lackey.
---
16.

A Leather Journal/Notebook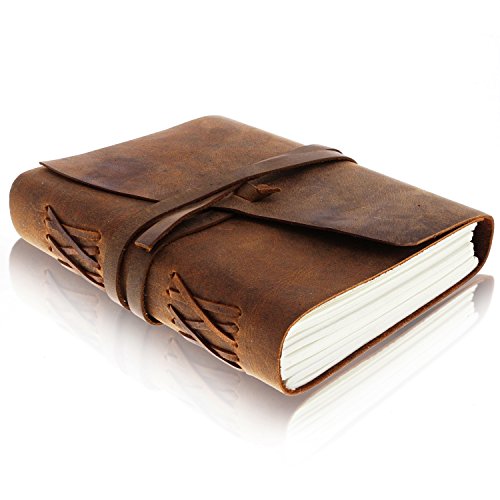 If your woodworker is serious about woodworking, and we're guessing they are, chances are they'll want to document their successes and failures, measurements and ideas, and maybe throw in a sketch or two. This journal is made of water buffalo leather and recycled cotton paper. It'll look chic on any workbench.
---
17.

GemRed Digital Level Box Protractor Angle Finder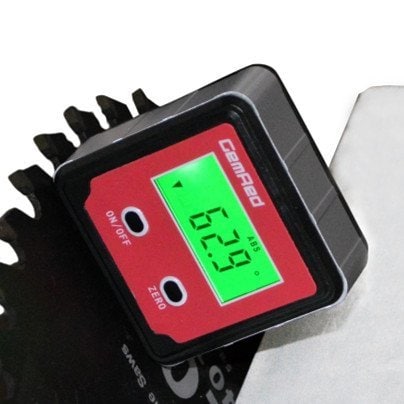 Precision angles are like a breathtaking sunset to a woodworker. This handy little device uses an accelerometer to effortlessly find the perfect angle to 1/10 of a degree. Don't be surprised if they start pressing it against the walls to make sure they're straight.
---
18.

Popular Woodworking Magazine Subscription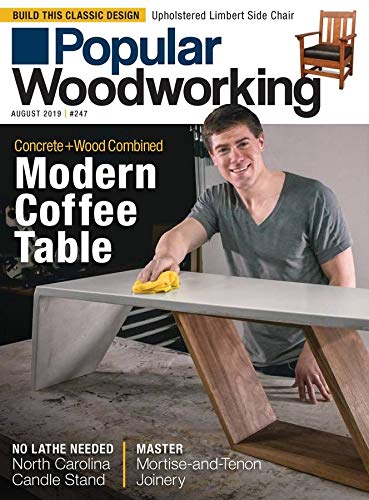 This is the magazine that has it all for the enthusiastic woodworker. Give them a one-year subscription for professional project ideas, information on tools, and countless tips and tricks. When they're finished reading, it also doubles as a bug swatter.
---
19.

The Complete Manual of Woodworking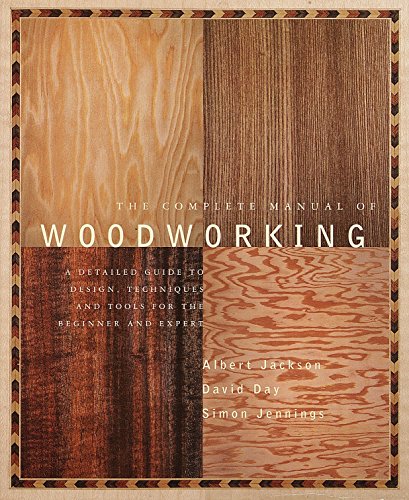 If woodworking was a religion, this would be its bible. It's packed with illustrations and photos, info about wood types and tools, and plenty of in-depth information about woodworking techniques. This is one book that won't get left in the bathroom.
---
20.

Wooden Toy Spacecraft Book
For the geek-at-heart woodworker, this book contains 12 spacecraft toys to build for the kids, grandkids, or maybe your woodworker will just want to keep them. It's fully illustrated and pure fun. You might just catch them making little "pew pew" sounds in the workshop.
---
21.

Wood Carving Hook Knife for Carving Spoons, Kuksa Bowls & Cups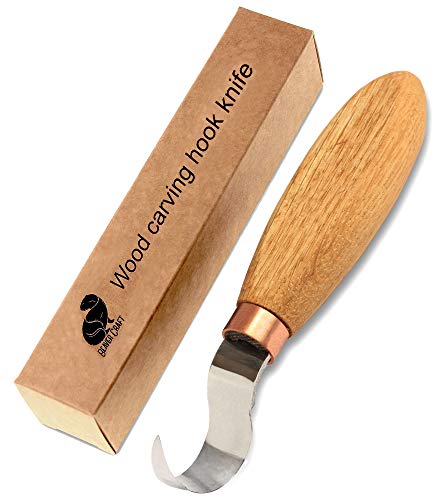 This goofy little knife will turn any chunk of wood into a concave shape. The carbon steel blade stays sharp, and the ergonomic handle will reduce hand fatigue. It's great for the woodworker who wants to experiment with making bowls, cups, or spoons.
–> See a Comparison of our 5 Favorite Hook Knives Here
---
22.

Good Clean Fun: Misadventures in Sawdust at Offerman Woodshop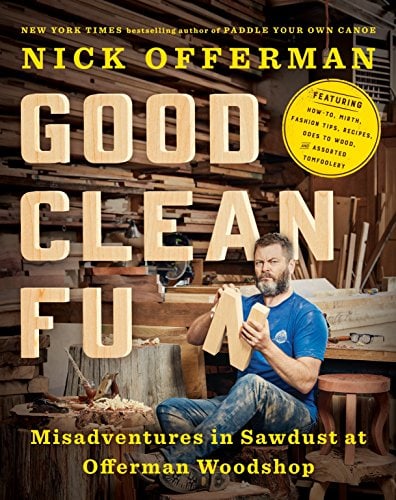 Comedian Nick Offerman is one grizzled manly man, and this book is not only hilarious, it's chock-full of awesome woodworking projects and inspiration for their own workshop. With tons of beautiful photographs, essays, recipes, and musings, this book has something for every woodworker.
---
23.

Newkiton Dovetail Marker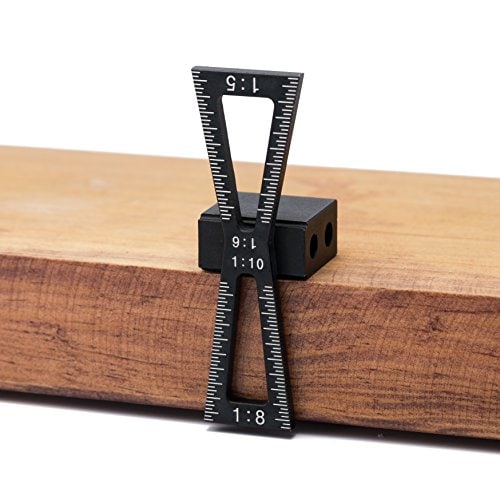 When it comes to dovetails, precision is key. They'll think this handy little aluminum dovetail marker is a godsend. Don't be surprised if it makes them a little teary-eyed with joy.
---
24.

I Turn Wood Into Things Superpower T-shirt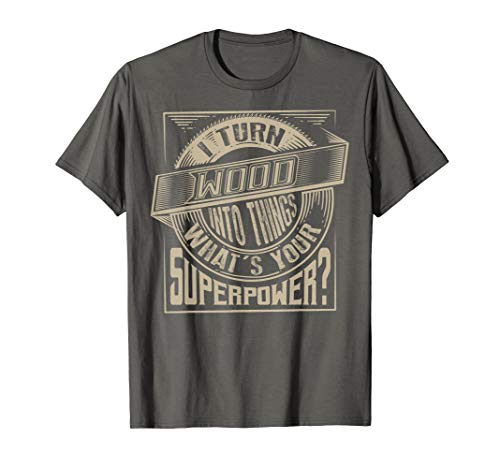 This unisex cotton T-shirt says it all. Now they can brag about their real superpower with stylish clothing. It's available in various sizes, colors, and gender fittings.
---
25.

Illustrated Guide to Carving Tree Bark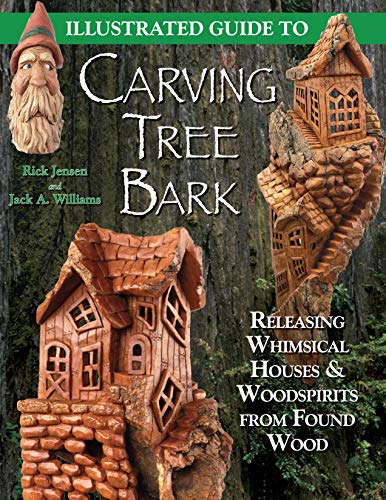 Inspired by the medieval philosophy of carving faces into wood to release the spirits within (or something), this book is rife with projects, advice, inspiration, and plenty of photographs of some impressive creative woodworking. This step-by-step guide will have your woodworker churning out gob-smacking designs in no time.
---
26.

Noise Reduction Safety Ear Muffs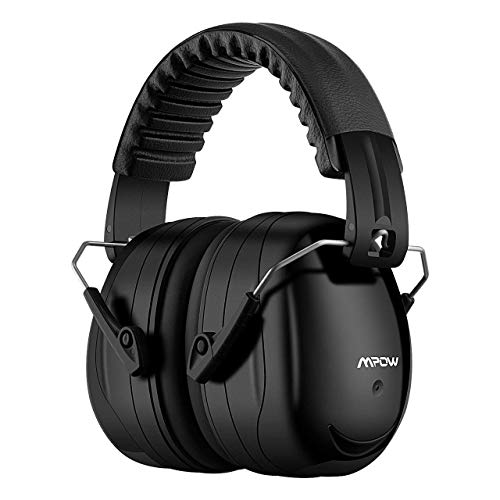 The human ear is filled with dainty little bones that don't appreciate the blasting noise of power tools. Protect your woodworker's ears with this high-quality pair of muffs. You may want to tell them these are not an excuse to tune you out.

Conclusion
This list could be infinite, but we've pared it down to these 25 awe-inspiring ideas to get your gift-giving muscles flexed.
Hopefully, we've given you a leaping point from which to find that perfect gift for the woodworker in your life. Happy shopping!
See Also: