20 DIY Cedar Wood Projects You Can Build Today (with Pictures)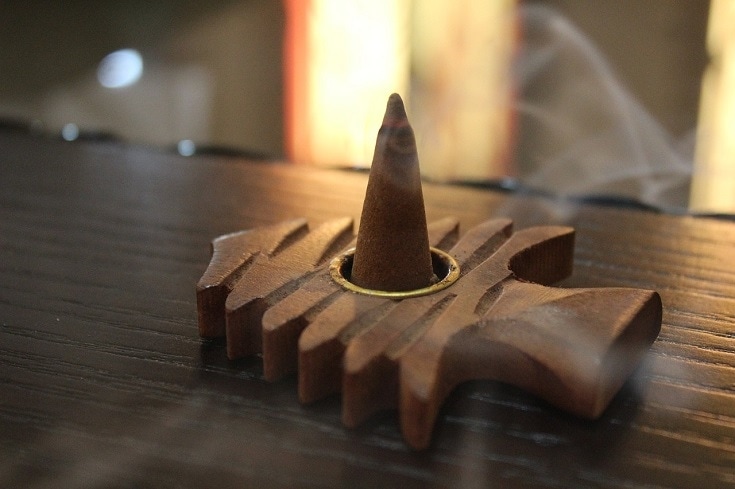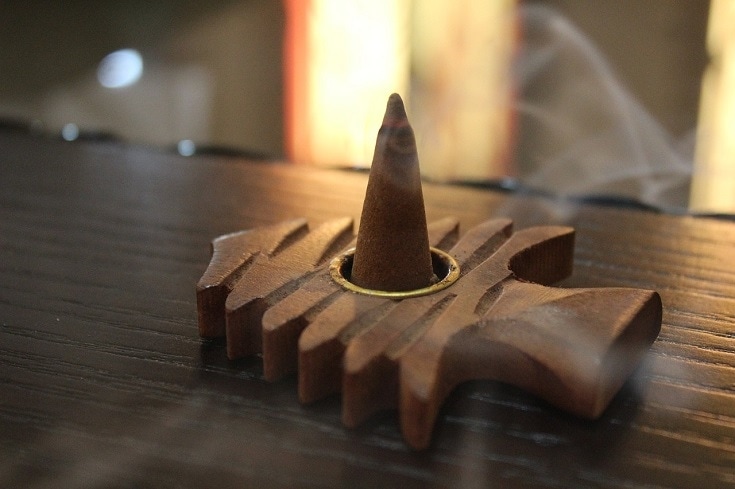 Cedar is a beautiful softwood that's known for its appealing aroma and beauty. More than just an attractive wood, cedar is also able to withstand moisture and the elements for a long time. Plus, it's easy to shape and work with, making it a favorite among woodworkers.
If you've got some cedar wood that's waiting for you to find a project to use it for, then you're in luck. We've found 20 great DIY projects that you can make today with cedarwood. Each of these unique projects is as good looking as it is useful, and they'll help you continue to hone your woodworking skills with a nice challenge.

Top 20 DIY Cedar Wood Projects
1.

Tapered Cedar Planter
The best projects are the ones that you'll use to make your home more attractive or your life more exciting. This tapered cedar planter is a great project that you can build in an evening that will offer an appealing way to house a new plant and bring a bit more color into your life.
---
2.

Cedar Pendant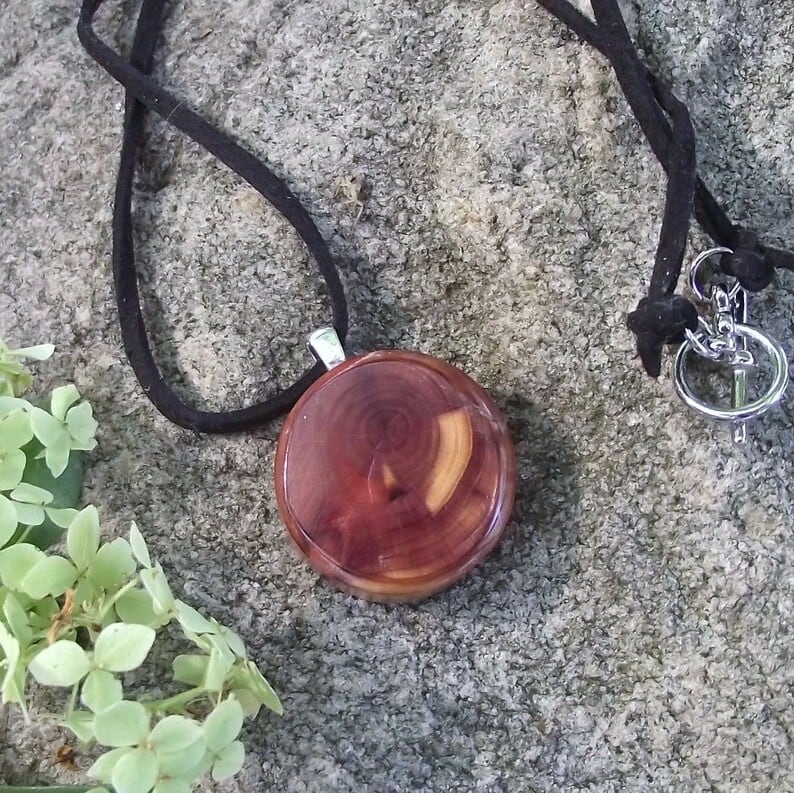 Woodworking projects don't have to be big. In fact, some of the best and most skilled projects create very small products, like this cedar pendant. You can make it any shape and size you prefer. Plus, you can carve into the face and truly customize it, turning it into a work of wearable art.
---
3.

Cedar Beverage Coasters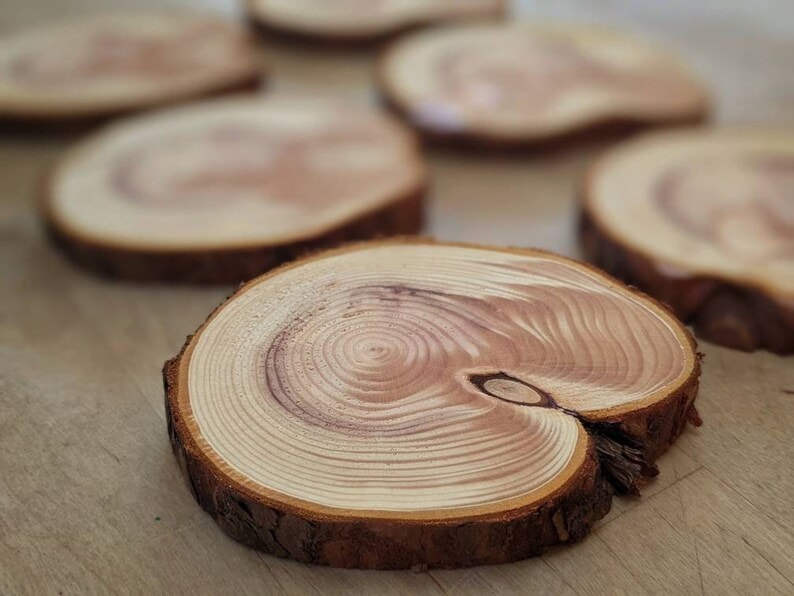 Beverage coasters help prevent your drinks from ruining your nice tabletops. But most drink coasters are bland and boring. Add a touch of nature to your home by utilizing some cedar beverage coasters instead. You can make them without much hassle if you have the right tools and some basic DIY know-how.
---
4.

Cedar Wraparound Bench
This cedar wraparound bench is a much more involved project than some of the others on this list. It also requires that you have access to a tree you can build a bench around, so it pretty much has to be in your yard. If you have these requirements covered, then you can build a unique sitting place under your tree that will catch the eye of anyone who sees your yard.
---
5.

Natural Cedar Bench
You won't need a well-placed tree in your yard to build this natural cedar bench. It can be used anywhere, and you can make it out of just a few pieces of natural cedar. Try experimenting with the finish to create different and unique looks that make this bench even more beautiful.
---
6.

Cedar Stump Bookshelf
Cedar is a very attractive wood without much help, so why not leave it mostly natural while you work with it? This bookshelf uses a cedar stump cut in half as its end pieces, with cedar boards running across as shelves. It's one of the most unique bookcases you might encounter, and it's sure to get a lot of attention from guests to your home.
---
7.

Cedar Bird Feeder
A cedar bird feeder is a great project that you can make in an afternoon with your favorite niece or nephew. Once it's finished, hang it outside and fill it with birdseed and you'll get many hours more enjoyment from it just watching the birds that fly in to feed.
---
8.

Natural Cedar Countertops
Cedar is an incredibly versatile and beautiful wood. If you've got the woodworking skills, you can build just about anything from it, including exquisite countertops.
---
9.

Cedar Stump Night Table
This night table was left intentionally raw-looking to give a very natural vibe. It's a unique piece that needs a matching twin to go with it on the other side of your bed!
---
10.

Small Cedar Animal Planters
If you build some of these small cedar animal planters, you'll be able to really liven up the look of your yard. Not only will the animals offer a festive and cheery environment, the flowers you plant will introduce plenty of colors and might even attract some of the more beautiful birds in the area.
---
11.

Cedar Chicken Coop
This is one of the bigger projects on this list, but if you need to house some chickens, try building their coop from cedar. It's incredibly resistant to moisture and looks great.
See also: 8 Free DIY A-Frame Chicken Coop Plans You Can Make Today
---
12.

Vertical Cedar Herb Planters
The problem with planters is that they take up a lot of space, but can only hold a few plants. But you can change that by building vertical planters from cedar. With this setup, you can fit multiple planters on top of each other without taking up much space, allowing you to multiply the number of plants you can grow.
---
13.

Cedar Key Hanger
Every house needs a key hanger, so no one loses their keys. Having a designated place for the keys to hang keeps them organized. You can make one from a piece of cedar that you finish however you like. It will be a rustic and attractive addition to your entryway.
---
14.

Double Deck Cedar Cat House
If your cat needs a fun place to relax, hide, and play, then try building them a double-deck cat house from cedar. It will smell amazing, look incredible, and best of all, your cat will absolutely adore it.
---
15.

Cedar Patio Furniture
We always prefer to build projects that will see some serious use. If your family uses the back porch a lot, then building some patio furniture from cedar is a great DIY project to take on that will help you build something that will see plenty of use.
---
16.

Cedar Mountain Hanging Wall Shelf
This mountain wall shelf makes art into storage, providing an attractive eyepiece that doubles as a way to hand your keys, coats, and more, while also offering a shelf for knick-knacks or other small items. It's the type of project that's sure to become a talking point if you hang it in an obvious part of the house.
---
17.

Custom Cedar Clocks
A quick search on the internet will prove that there are nearly infinite ways to make a custom clock. Cut your cedar into any shape you desire and make a clock that's truly one of a kind.
---
18.

Cedar Lean-To Shed
Need some extra storage and happen to have some old cedar fencing laying around? This cedar lean-to shed was made entirely from repurposed cedar fencing, so it's an affordable project that looks incredible. If you're lucky enough to have some cedar planks to recycle, then this lean-to might be the project you need to improve your DIY skills and enlarge the storage capacity of your home.
---
19.

Charred Cedar Standing Wine Rack
There are many ways to make a wine rack, but this simple design crafted from charred cedar is attractive and elegant, even though it's not very complex. It's a great addition to any kitchen, and would even make a great DIY gift for any wine lover.
---
20.

Folding Cedar Lawn Chair
If making cedar patio furniture isn't advanced enough for you, try this folding cedar lawn chair on for size. It's hinged to allow it to fold up for storage. As you can see, there are quite a few moving parts here, making it a challenge even for advanced DIY woodworkers.

Conclusion
There are many kinds of wood you could work with, but cedar is one of the most attractive, versatile, and aromatic woods around. It's easy to work with and smells excellent while you're working. Best of all, the finished product always looks amazing when it's made of cedar.
Hopefully, you found inspiration to use the cedarwood you've got to build something useful and enjoyable. If you're not having fun, then there's no point in doing it! At the least, we hope that these ideas started a spark that will ignite into a creative idea of your own.
---
Featured Image Credit: angeljana_, Pixabay