30 Exciting DIY Driftwood Projects You Can Build Today (With Pictures)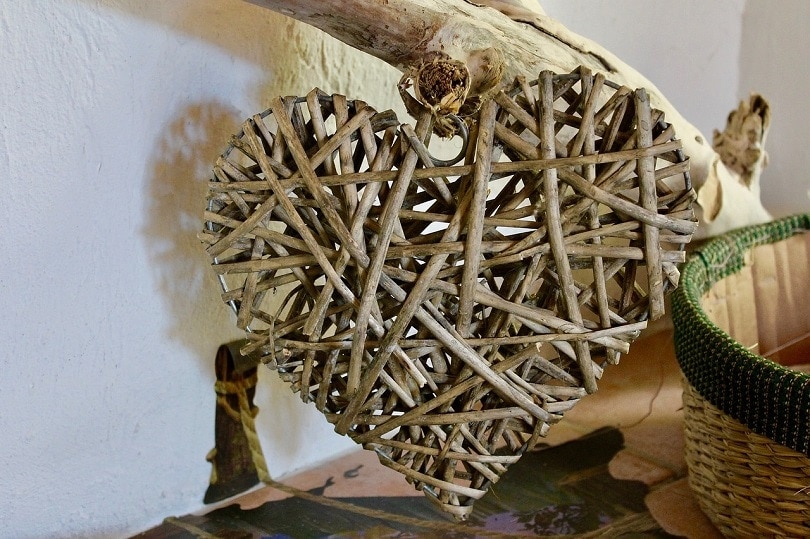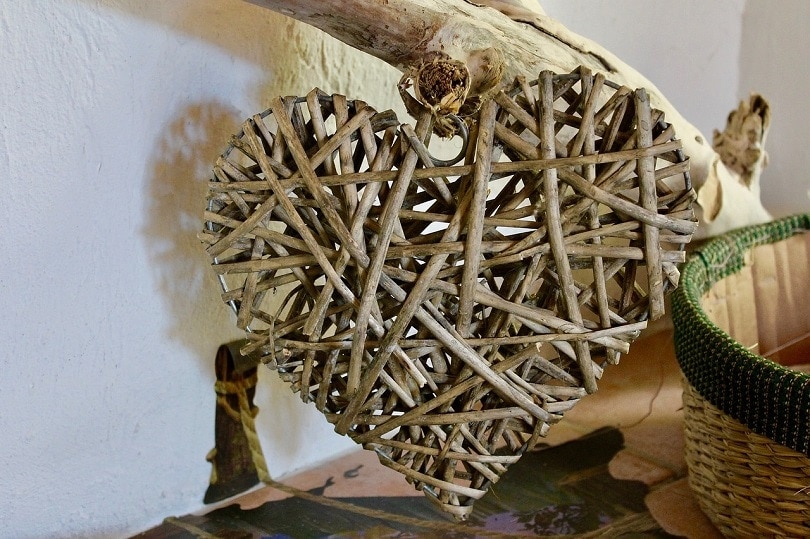 Driftwood is any wood that has been washed up on the shore of a sea, lake, or river. It could have been a fallen tree that has been battered by the ocean's waves. It could have been a wooden crate that has been discarded from a ship. It may have been a wooden bench that was washed into the river a few miles downstream. You can even make your own driftwood. Regardless of its source or its most recent use, you will need to gently brush it off and boil the wood before use. Boiling the driftwood removes organisms and is an alternative to bleaching the wood, although this may be a more practical solution in some cases.
Once the wood is prepared, there are numerous crafts and projects that you can undertake. Below, we have found 30 projects for you to work on, or to modify to your own needs.
One of the great features of driftwood is that every piece is unique, which means that your finished item will look a little different from those listed, and you may want to choose a project according to the dimensions and look of the pieces of wood that you have collected.

The 30 DIY Driftwood Plans
1.

Driftwood Mirror
There are plenty of ways you can turn driftwood into a mirror frame. The natural shape of the wood means that it lends itself perfectly to a freeform and rustic shape, but you can also use multiple pieces to create a more formal and geometric design. Keeping some semblance of natural shape serves to enhance the appearance of the wood, though.
---
2.

Starburst Mirror
A driftwood starburst mirror can brighten up any room and looks particularly effective when combined with other natural, wooden decorative items. The process is simple and it enables you to use twigs and small pieces of driftwood that are not large enough to serve as a single centerpiece.
---
3.

Simple Driftwood Mirror
The key to getting the most from driftwood is to do as little as possible to the individual pieces. The more you saw and treat each piece, the less natural it looks. Work with the shapes you have and try to avoid over-manufacturing them. You can still create something tidy looking, despite being simple in design.
---
4.

Clock
Clock kits are great. They consist of a clock mechanism and are usually battery powered. They can be modified through the addition of your choice of hands and they can be mounted onto virtually any surface. In this case, the clock is mounted to a single piece of driftwood, although you could create your own wreath or circular clock face, instead.
---
5.

Driftwood Wreath
A driftwood wreath is pretty much a starburst mirror but without the mirror. You could add a picture, turn it into a clock, or you could hang it as a natural-looking wreath because the driftwood has enough natural appeal that it doesn't need anything else adding.
Related Read: How to Hang a Wreath on a Door in 9 Steps (with Pictures)
---
6.

Wall Art
Driftwood is packed with natural beauty. If you have a good source of natural wood, you can find different colors and shades, as well as a variety of shapes, to create your own piece of stunning wall art. Alternatively, use sympathetic and rustic looking pastel paints to enhance the look even further.
---
7.

Driftwood Star
With this driftwood star, the small pieces of driftwood all face the center of the star, drawing your eye in. This is another piece that's great for collections of smaller pieces of wood, but you don't have to adopt such a uniform direction.
---
8.

Picture Frame
It's easy to embellish an existing wooden picture frame with a variety of materials. Lay the driftwood out in the design and shape you want, ensure that you get the design right, and then use a glue gun to attach the pieces from the bottom layer up.
---
9.

Bookshelves
A bookshelf can be as simple as a single shelf attached to the wall to hold books, and there is something poetic about using upcycled wood to hold paper books.
---
10.

Driftwood Bannister
Driftwood is very tactile, and the first thing that most people want to do when they see it, especially if it is polished and treated, is to stroke and touch it. While that isn't practical with all driftwood furniture and items, it is ideal with the driftwood banister. A single piece of wood, long enough to stretch the entire length of your stairs, will cost a bit, but the look is worth it.
---
11.

Driftwood Bowl
If you're lucky, you'll find a single piece of driftwood that is naturally shaped like a bowl. Depending on its size, you can use it to hold keys, as a fruit bowl, or for a host of other purposes. Alternatively, and with some practice and good driftwood selection, you can weave driftwood branches together and make a driftwood bowl this way.
---
12.

Driftwood Blanket Ladder
A blanket ladder, which can actually be used to hold towels, clothing, or any other fabric, is a simple design. Using driftwood, you can use the natural notches of the wood to tie yarn or rope around and to connect the horizontal slats. Fortunately, the horizontal pieces don't have to be perfectly straight.
---
13.

Towel Rack
A single piece of driftwood, some metal hooks, and a wooden backboard to connect the whole piece to the wall: that's all that's needed to make a rustic and natural-looking towel rack that will look great in the bathroom or bedroom.
---
14.

Toilet Roll Holder
There are several ways that you can convert driftwood into a toilet roll holder, but by combining twine with driftwood, you can create a convenient corner shelf that is not only great for holding a succulent, but it could also hold spare rolls.
---
15.

Hanging Driftwood and Rope Shelf
This is another piece that perfectly combines driftwood and rope, or twine. You will need to choose the driftwood you use, carefully, or you can plan the items you put on the shelf according to the natural shape of the driftwood shelf.
---
16.

Unique Driftwood Shelf
Driftwood not only includes trees and branches that have fallen into rivers and oceans, it can also be created when planks undergo a similar journey. If you have a unique plank or flat piece of driftwood, you can use it to make an attractive and unique looking shelf.
---
17.

Floor Lamp
To make a driftwood floor lamp, you are going to need more than just a piece of driftwood. This one requires the lamp fitting, a natural-looking lampshade, and a cast iron base, so it will require a trip to a blacksmith or reclamation yard, but the result is worth it.
---
18.

Tripod Floor Lamp
Tripod floor lamps are really popular and while most of them use modern and engineered wood, typically also including metal accents and hardware, you can create an equally attractive piece using driftwood.
---
19.

Chandelier
Chandeliers can be large and intricate designs with dozens of arms and sections. Alternatively, you can create a simple chandelier from a single piece of driftwood and a couple of fittings. The end result is just as impactful.
---
20.

Candle Holder
Obviously, you have to take some care when combining driftwood with candles. But, as long as you are careful, you can create a candle holder from your reclaimed wood. You can always add a glass holder between the wood and the candle for extra safety.
---
21.

Tealight Holder
A tealight holder can make a pretty addition to any room but is especially popular in bathrooms and for mood lighting on window ledges. You will need a Forstner or spade bit to bore out the tealight holes in the wood.
---
22.

Simple Door Signs
Simple but highly effective, these door signs take a single piece of driftwood, some yarn, and a couple of hooks. The hardest bit is getting the lettering to look attractive, but you can find stencils to help with that.
---
23.

Headboard
As long as you have the right tools, a driftwood headboard is actually quite easy to make. You don't need to worry about the top being horizontal or straight. In fact, the headboard aesthetic will benefit from a slant and a lack of uniformity. You can also benefit from some gaps between the boards themselves.
---
24.

Night Stand with Driftwood Legs
This nightstand is a tall one with a stable and horizontal tabletop. It has long driftwood legs, although these could be shortened according to your preferences.
---
25.

Coffee Table
The maker of this coffee table got the glass tabletop from Craigslist, which is almost as great a find as coming across attractive driftwood on the beach. You may be able to recover a tabletop from an old table in a thrift store or get the glass new.
---
26.

Birdhouse
Your driftwood construction doesn't have to live indoors, of course. Its shape was forged outdoors, in the elements, and because of this, it looks great outdoors. This birdhouse is not only great for the birds that use it but looks great for you, the homeowner, too.
---
27.

Windchime
Another great looking outdoor driftwood piece is the windchime. Find the center of multiple small pieces of wood, hang them on a wire or string atop one another, and place them somewhere where the wind will blow them.
---
28.

Driftwood Sailboat
A piece of driftwood, a driftwood branch, and an old tea towel or other pieces of upcycled cloth will create an attractive sailboat that will look especially attractive and appropriate in a bathroom or WC.
---
29.

Driftwood Christmas Tree
Whether you've got kittens that prevent you from having a tree, you're lacking the room for a decent indoor tree, or you simply want to add another festive decoration to your interior, the driftwood Christmas tree is a great addition to your home during the festive period. It's also not as difficult to make as you might think.
---
30.

Driftwood Shed
This is no easy build, and it isn't for the fainthearted. Most people will bail long before the driftwood clifftop shed is complete, but if you do have the stamina, the driftwood, and the skills, the result looks excellent.
Exciting DIY Driftwood Projects
Driftwood is a beautiful and natural material. It can be used to create indoor and outdoor furniture, decorative items, and even a clifftop shed. If you already have a pile of driftwood, choose the project to match your wood. Alternatively, choose a design you love and then buy the driftwood you need to match that. Alternatively, you can make your own driftwood with a few materials and a bit of patience, although it can be difficult to replicate the great work that nature herself does.
You may also be interested in: What Is the Best Wood for Picture Frames? (With Pictures)
---
Featured Image Credit: benibeny, Pixabay