4 DIY Pallet Bar Plans You Can Build Today (with Pictures)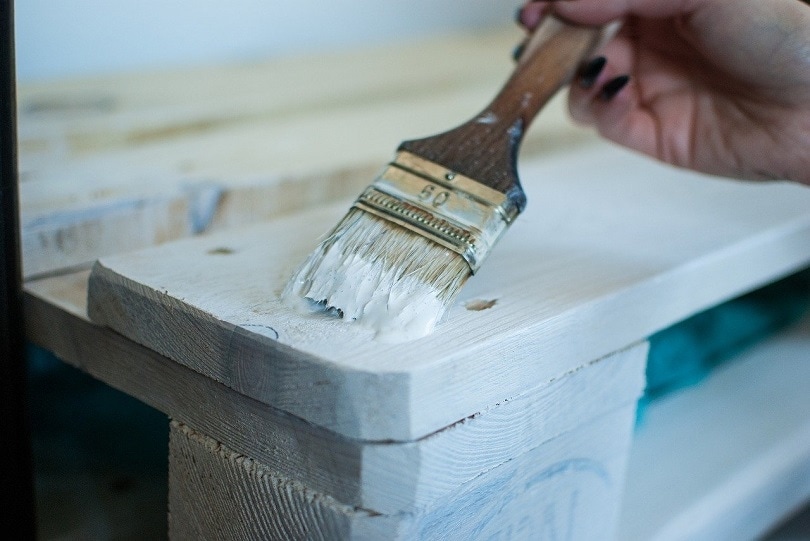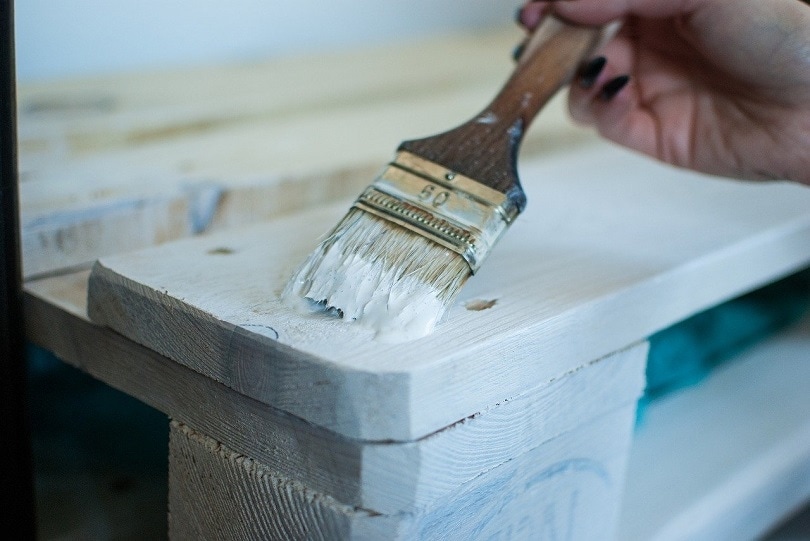 Wooden pallets are easy to find and have a million uses. You can often find them at little or no cost and use them to create many projects. We're going to take a look at different pallet bar plans that you can use to make an attractive and useful space to share with your friends. We've scoured the internet to find as many different plans as we could, each offering instructions on how to build pallet bars. We'll also show you a picture of the finished product and give you a short description to tell you a little more about it.

The 4 DIY Pallet Bar Plans
1.

Outdoor Bar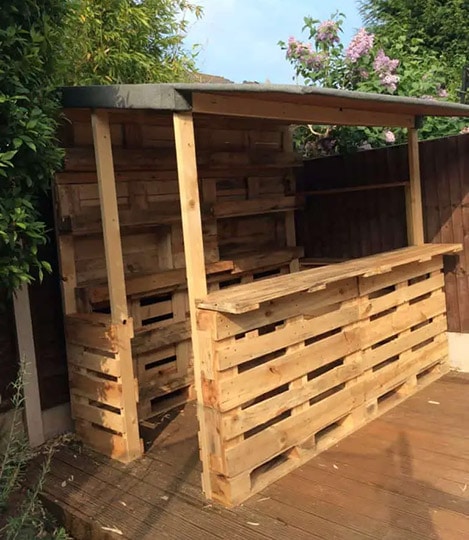 The Outdoor Pallet Bar is similar to the one we saw earlier, but it doesn't require as much disassembling of the pallets and features a shingled roof for additional rain protection. It only requires several pallets and a few pieces of plywood.
---
2.

Ariesa Bar Table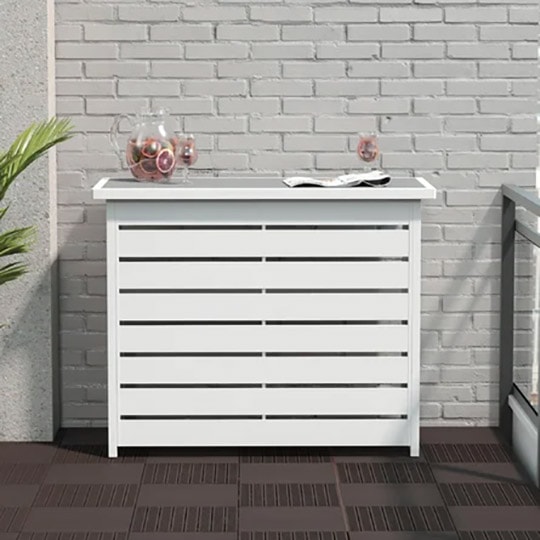 The Ariesa Bar Table is a compact bar suitable for a basement or small room. It's easy to build and will only require a few pallets, but it is stable and provides a place for supplies. You can stain it for a natural appearance or paint it any color to match your interior.
---
3.

Tiled Pallet Bar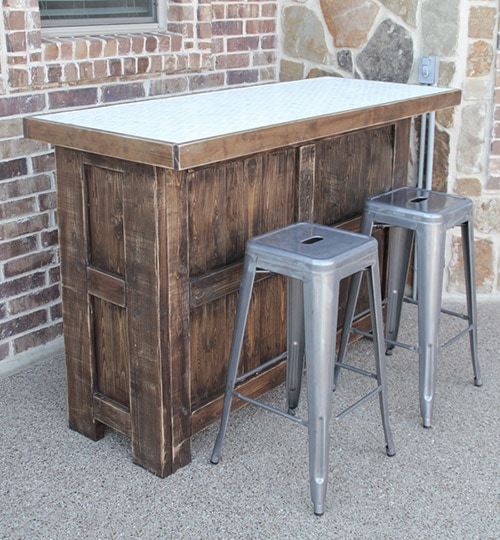 The Tiled Pallet Bar is a unique design in that it has a tile top. This tiled top not only looks attractive it will help protect the wood in the event of spills and other accidents. It also makes the bar a lot easier to clean, and the hard surface won't allow germs, bacteria, or mildew to grow.
---
4.

The Pallet Bar DIY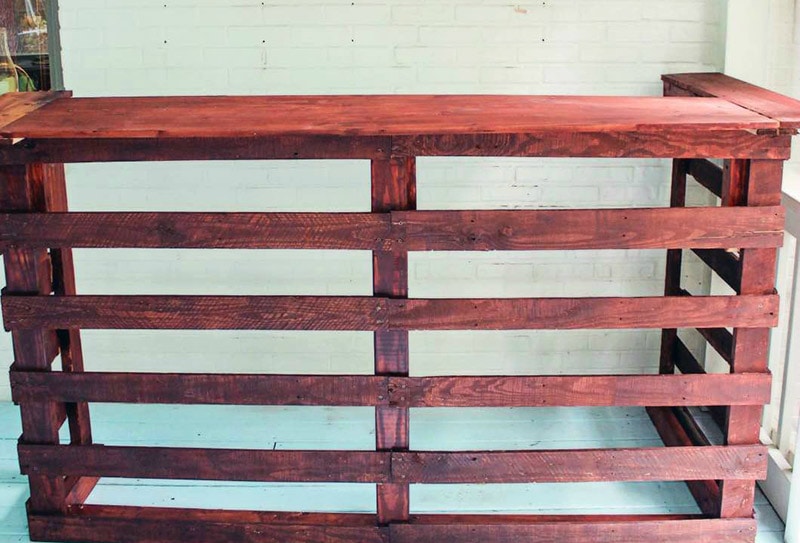 The Pallet Bar DIY is one of the simplest designs on this list. It doesn't provide much space for storing materials, but it's lightweight, stable, and functional. It's perfect for a man cave or basement bar.

Summary
We hope you have enjoyed reading over this list, and one of the plans has taught you how to build a pallet bar of your very own. If you are an inexperienced woodworker, we recommend starting with one of the easier designs to learn about the craft, and as you learn your way around the tools, you can try harder projects. Applying a finish is also something that takes a few tries to perfect, so you might want to start with paint instead of a stain or varnish.
If we have helped you create something useful, please share these 4 pallet bar plans you can build today on Facebook and Twitter.
---
Featured Image Credit: kissu, Pixabay