How to Hang Christmas Stockings (6 Easy Tips)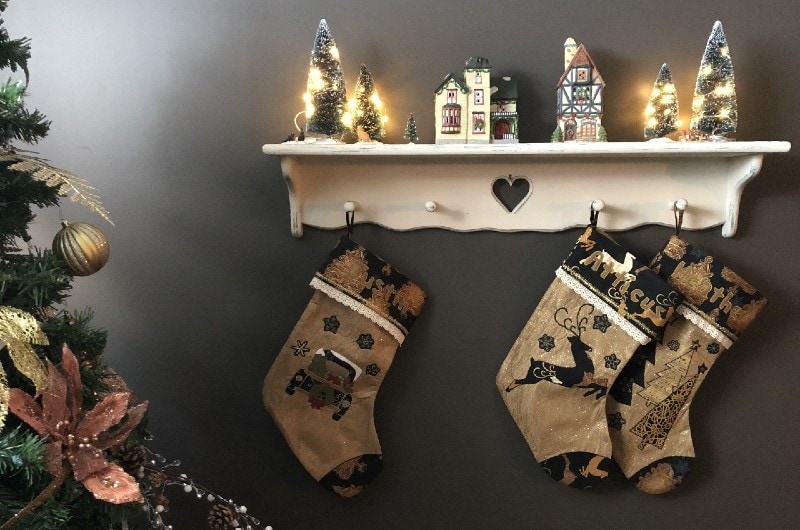 It may be the season to be jolly, but it's also the season of decorating woes everywhere. Whether you've rearranged this year, moved to a new house, or don't have a fireplace, hanging stockings can be a challenge if you don't have a plan. The good news is that we're here with all the best ways to hang Christmas stockings. Let's check out some of those methods below in more detail.

How to Hang Christmas Stockings
1.

Hang Them on a Tree Branch
What better way to get into the festive holiday spirit than to hang your stockings directly from a tree branch? Pine is the standard choice for anything Christmas-related, but you can look around to see what types of branches fit your Christmas decor.
For bonus points, you can pick branches with leaves or add fake greenery yourself. For even more fun, consider adding strings of Christmas or fairy lights to the branches. Simply weave them around the branch and secure them with zip ties.
---
2.

Put Them on Coat Fixtures
Fixtures like coat racks and coat trees are already made to hang coats, so repurpose them for hanging stockings during the holidays. The trickiest part is figuring out the spacing between your stockings. If they're large and won't let you use the adjacent hook, you can always leave spaces between stockings. Position stocking trees near your normal tree and consider adding lights for more jolly illumination.
---
3.

Adhesive Hooks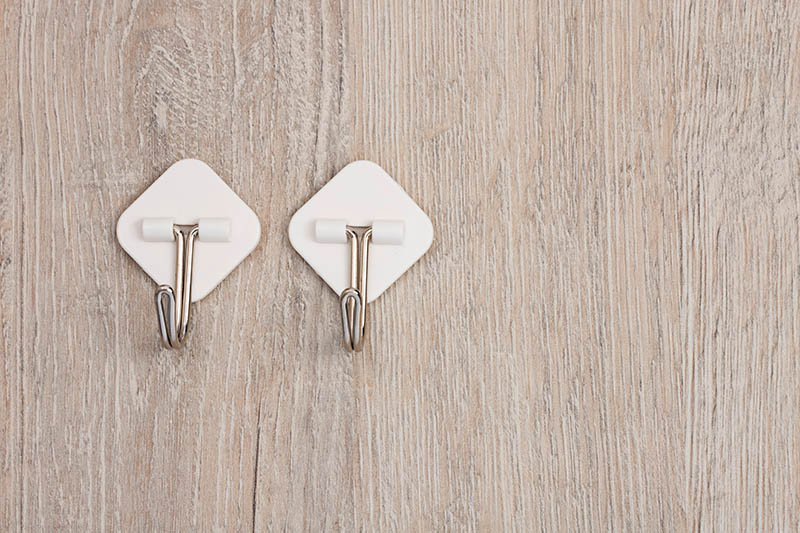 Also called Command Strips, adhesive hooks are the go-to for renters everywhere. First, thoroughly clean and dry the area you want to hang the stockings. You simply plan out where you want them, peel the plastic backing off, and press them onto your surface. Make sure to check the weight limit on your hooks, though, because the stockings can tear them off the wall if you're going to be stuffing them full this year.
---
4.

Make Use of Shelves
For decorative stockings, you can line the tops of shelves with stockings for an extra holiday touch. Bookshelves are perfect because you can often use a heavy book to secure the stockings and eschew hooks or other fasteners altogether.
If you're going to stuff the stockings, though, you'll want to invest in some fasteners. The last thing anyone wants is to reach for their stocking and have a book fall on their head!
---
5.

Construct a Christmas Gift Stocking Hill
This idea takes a little more work, but it's so worth it. Buy several sized boxes and wrapping paper, then wrap them all up with a pretty bow, if desired. Stack them up onto a little hill or mountain, then use small Christmas statuettes or other festive paperweights to secure your stockings.
The most challenging part about this whole process is that if you don't carefully coordinate your colors, they could clash or look gaudy. Neutral wrapping paper without eye-catching designs works best so the paper doesn't detract from the stockings.
---
6.

Use String in a Pinch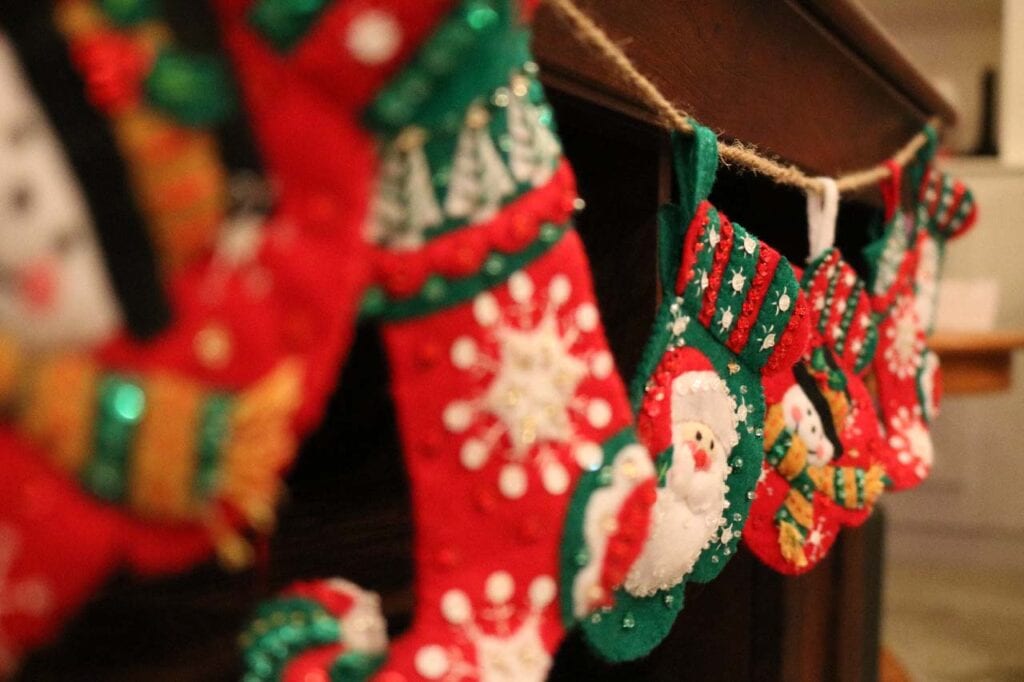 String is one of the most versatile bits and bobs in your house, but did you know that you can use it to hang stockings and other decorations when you don't have proper fasteners?
Use string or twine to attach stockings to a fireplace mantle, shelves, stair railings, and nearly anywhere else. The biggest downside is that string can't hold much weight, so it's best for decorative stockings rather than ones you're going to stuff.

Conclusion
Stockings can be tricky to hang, but there are tons of ways to hang them. Adhesive hooks are always a favorite, but string comes in handy sometimes too. For a big wow factor this holiday, consider making a stocking tree or Christmas gift stocking mountain.
See also: How to Hang Stockings Without a Mantle: 11 Expert Tips