Makita XML08 Lawn Mower Review 2023: Pros, Cons, FAQ, & Verdict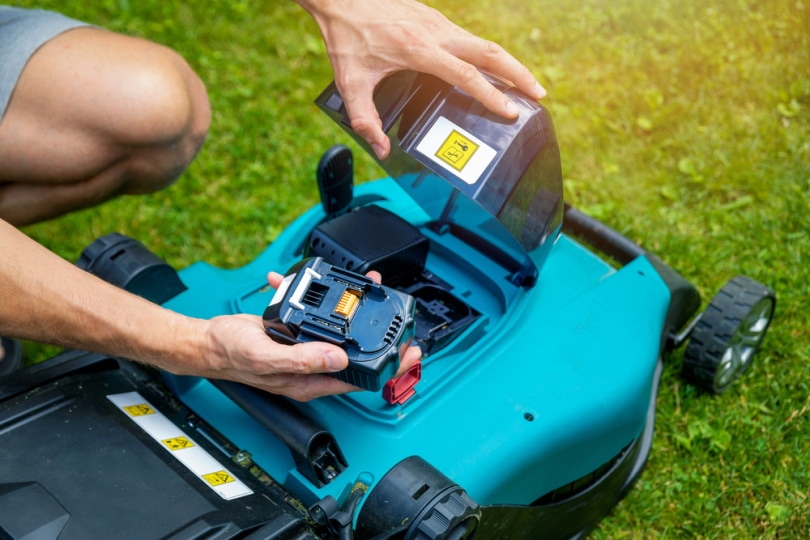 Our Final Verdict
We give Makita XML08 Lawn Mower a rating of 4.6 out of 5 stars.
Build Quality: 4.8/5
Power: 4.6/5
Features: 4.7/5
Price 4.1/5
Makita is a leader in cutting-edge cordless power tools, and the XML08 lawn mower does its part to continue its proud pedigree of premium performance. The 36V self-propelled mower adds to the brand's ever-expanding LXT platform.
The XML08 is a professional tool with consumer appeal, which might make it seem underwhelming to a homeowner expecting endless layers of convenient function. It can feel like it's missing essential features, but in truth, it's an incredibly thoughtful design. Performance is powerful and quiet, and every detail is tuned to reduce fatigue, both for the machine and the user.
The XML08's price point does not make it one of the cheaper options on the market. It's an investment, and it's crucial to know what you're buying, especially if you're a consumer looking at solutions to a typical weekly backyard mowing. We'll help you make the educated choice with this Makita XML08 review and a detailed look at why you should consider it for your next purchase.

Makita XML08 – A Quick Look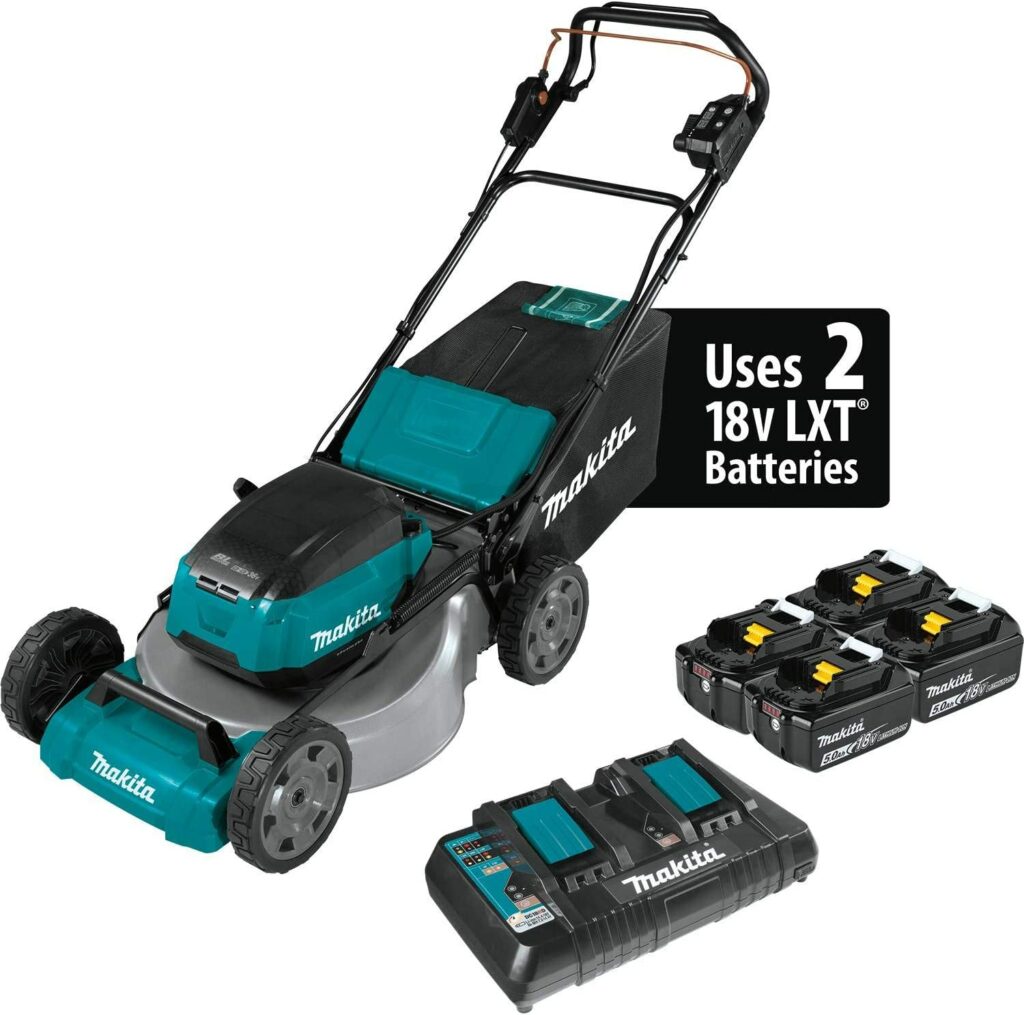 Specifications
Model: Makita XML08 18V X2 Self-Propelled Lawn Mower
Blade Size: 21"
Battery Power: 36V (2x 18V, 5.0Ah batteries)
Battery Charge Time: 45 minutes (2X 5.0Ah batteries)
Weight: 4 lbs.
RPMs: 2,300–2,800
Discharge: Side, Bag, Mulch
Pros
Reliable brushless motor and 21" blade provide excellent cutting power
Holds four batteries for 2x cutting time
All-around sturdy construction
Rubber tires provide better grip across various terrain
Quiet mode runs at 2,300 RPMs to limit noise levels and preserve battery power
Single-point height adjustment from 1.25 to 4 inches
Front carry handle makes it easier to lift
Cons
Relatively expensive
Manual battery switch
Battery bay door does not stay open by itself
Commercial-grade steel deck makes it heavy

Makita XML08 Lawn Mower Details
Construction Quality
One of the first things you'll notice about the XML08 is the weight. At 88 pounds, it's one of the heavier lawn mowers, gas or otherwise, and that's before you add 6 pounds worth of batteries. But once you understand where the density comes from across its 22" deck, you'll see it's less of a drawback and more an inescapable symptom of superior materials.
The build quality is exceptional. The deck is rigid commercial-grade steel, and the IPX4-rated frame resists water splashes, using Makita's Extreme Protection Technology (XPT) to channel water and contaminants and protect internal components. It makes for a heavy frame that can be difficult to maneuver but also a more durable, dependable machine.
Rubber treads on easy-rolling wheels are another high-quality construction choice. Compared to plastic wheels, even those with molded treads, the rubber is better at gripping varying terrain. Coupled with the bearings' willingness to spin and the rear-wheel-drive self-propelled system, it makes the lawn mower much easier to control up hills or across rugged ground.
Other professional-grade touches include the non-foldable handles and the heavy-duty rubber flap that provides better striping than lower-quality designs.
Regarding the handles, the lack of storage is more of a tradeoff than a downside. While you can't fold the handles, the rigidity of the bolts is a significant benefit during use. There's no worrisome loose shake where the handles meet the body, making for a smoother mowing experience.
Control and Usage
While it can be a bit of a challenge to maneuver the XML08 given its hefty frame, it packs in plenty of convenient controls to make lawn mowing as quick and easy as possible. A push button powers the engine. You then release the safety and engage the blade bar to get the lawn mower up and running.
The self-propel function is on an infinite setting, adjustable from 1.5 to 3.0 mph. The control bar features a convenient cut-in on the left, allowing you to maintain a grip on the blade control and handle while releasing the self-propelled function. It's beneficial when trying to corner without breaking stride or losing control to the powered rear wheels.
A single-point height adjustment is a notable highlight, making it quick and easy to raise and lower the deck with one action. There are 10 height settings ranging from 1.25 to 4 inches.
Battery Functions
Two 18V batteries power the XML08's 36V system, but four bays allow the user to double the mowing time with a backup pair. Buyers already on Makita's OPE system can cross over their LXT batteries and buy only the tool. If it's your first foray into the brand, an available kit includes the mower, four batteries, and a dual holder rapid charger capable of loading the 5.0Ah batteries in 45 minutes.
Four full batteries can tackle up to half an acre before needing a recharge. The motor draws from two batteries, and a display near the power button shows each battery's power level. When the first pair runs out of juice, a manual dial changes the power source to the other set of batteries.
The manual switchover is a notable downside, as an automatic transfer would be far more convenient. Loading the batteries can also be a hassle as the lid can sometimes fall by itself, making it awkward to maneuver as you try to handle multiple parts.

FAQ
How Powerful Is the Makita XML08?
The XML08 runs up to 2,800 RPMs and 2,300 RPMs in quiet mode. The lawn mower powers through dense, wet grass with ease, letting you take advantage of a quality bagging system, mulcher, or side discharge. The variable RPMs automatically adjust as you hit thicker grass, ramping up when you need it and slowing down when you don't to ensure maximum efficiency.
What Is the XML08 Warranty?
The XML08 has a 3-year limited manufacturer's warranty. Makita offers free repairs or replacements on defective equipment when the entire undamaged tool is sent to an authorized service center.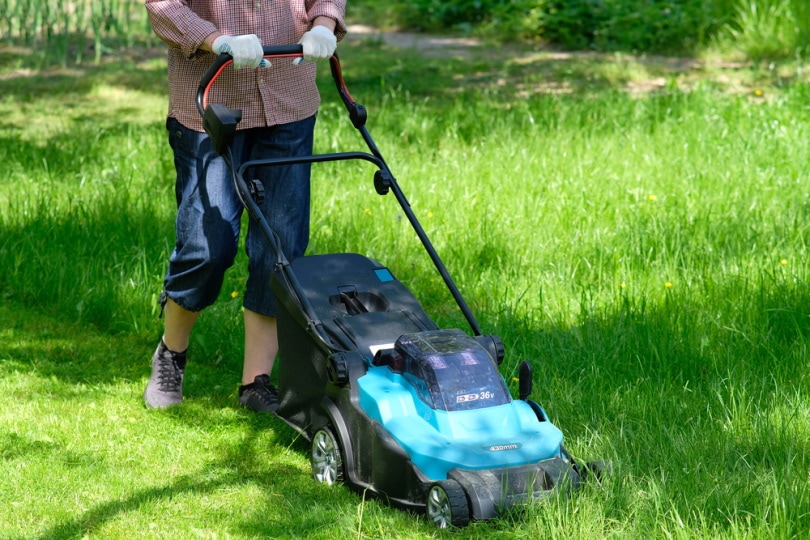 What the Users Say
Makita put some top-tier construction details into the XML08, and consumers have taken note. Providing generally positive reviews, consumers give top marks to the solid build, quiet operation, and extended battery life. Many point to the mower's automatic RPM adjustment as a convenient energy saver that doesn't take away from the machine's ability to handle challenging patches.
Some of the main downsides that consumers mention concern the lack of foldable handles and the mower's maneuverability. The rear-wheel drive propulsion system can make taking corners or turning around an annoyance if you aren't comfortable quickly releasing and re-engaging the bar.

Conclusion
The Makita XML08 is a fantastic blend of commercial power and consumer convenience. Foldable handles aside, it has a diverse set of features, all tailored for performance, efficiency, and usability. It doesn't cut corners in construction quality, and every user should be impressed by the shake-free rigidity. Smooth-operating and strong, it's an excellent investment for someone who doesn't mind paying a little extra for a long-lasting mower with professional power.
---
Featured Image Credit: ronstik, Shutterstock