Minwax vs. Varathane: Which to Choose?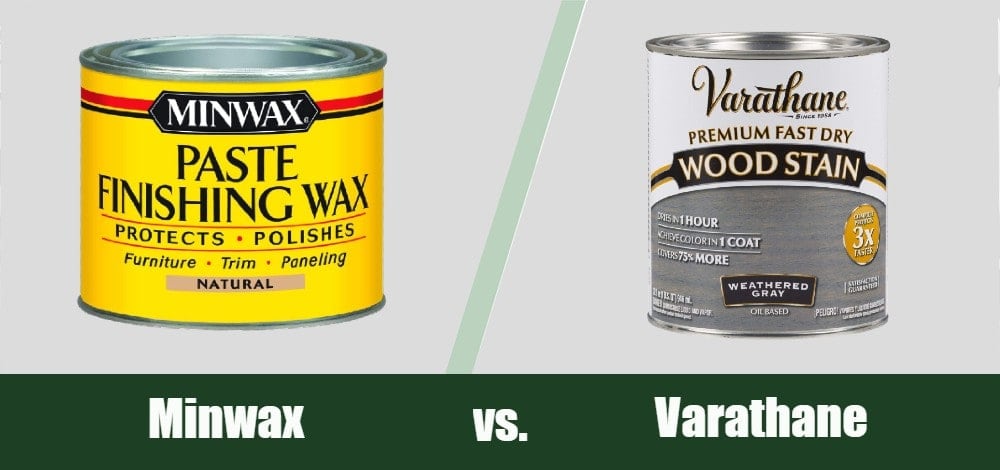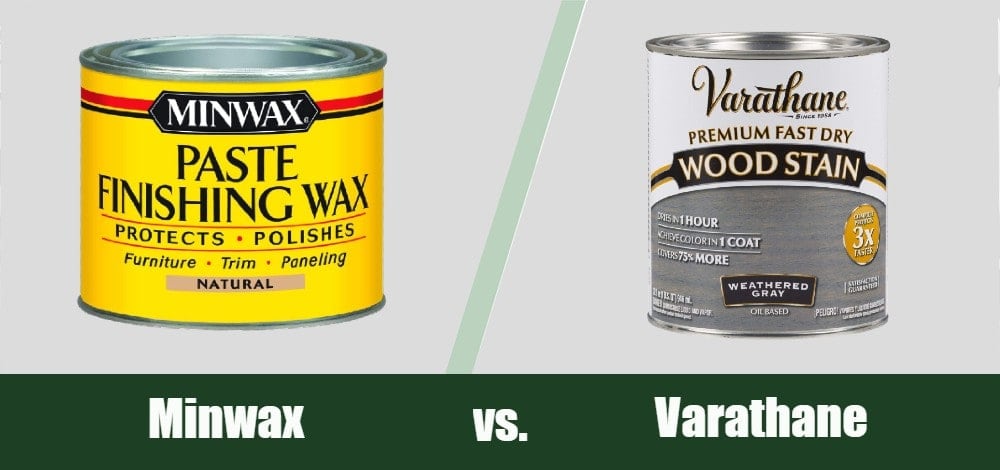 Both Minwax and Varathane are both used as wood stains and finished. They are both used in a wide variety of styles and situations. However, they are both relatively different and should not be used in the same situations. Each company also makes a variety of other woodworking tools, like putty. However, we will mostly be focusing on their finishes in this article, as this is the category the companies often compete in.
In this article, we'll help you figure out which finish or stain is best for your situation. There is no one-size-fits-all option that is better; it mostly depends on your particular situation and needs.

Overview of Minwax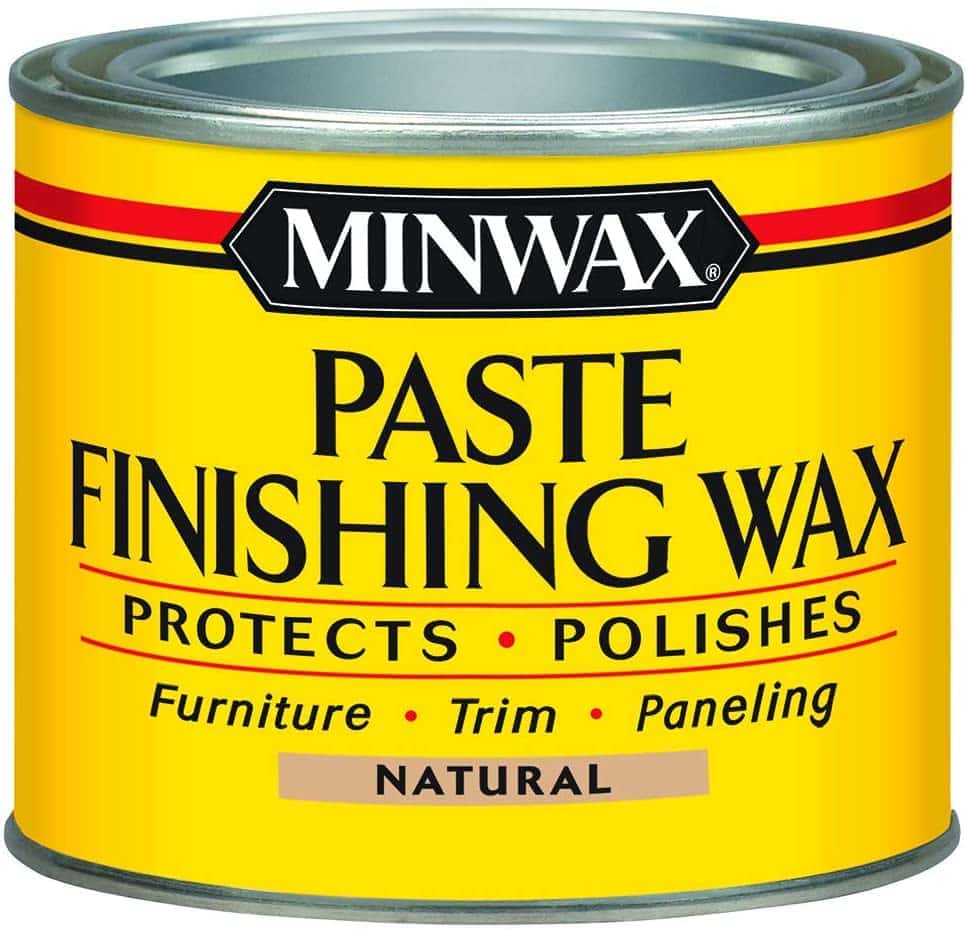 Minwax is a particular kind of wood stain and finish made by a company of the same name. While it is a particular brand, it also has a unique composition and is its type of finish. Therefore, you can't merely trade it out for a different brand or whatever is on sale.
Firstly, Minwax is oil-based. It is designed for indoor use, as it isn't incredibly durable against weathering. It comes in many different finishes that are all designed to deliver a "natural" wood stain. You won't be getting any wacky colors with this finish. All the results enhance the natural grain with some rich color. The stain is designed to penetrate deep into the wood.
You usually only need to use one coat of Minwax, which is decently rare. Most stains and finishes require you to use multiple coats to get the results you want. This wood stain resists lapping, allowing you to get even more coverage with the same product amount. It takes about two hours to dry, but it depends on the conditions you're using it in.
One quart is advertised to cover 137.5 square feet. When you're done painting, you will need to clean your brushes in a mineral spirit.
Pros
Natural stain colors
Only one coat needed
Covers 137.5 square feet per quart
Cons
Only quart sizes available

Overview of Varathane
Varathane comes in dozens of colors and is also designed for interior use. It does not protect wood against the elements outside, so it should only be used in areas that won't see rain or wind. It is available in both 1 quart and 8-ounce jars, which provides you plenty of options depending on your project's size.
Furthermore, Varathane comes in many different colors. There are currently about a dozen options for the Varathane Classic line, which even more options in the company's other lines. One quart covers about 150 square feet, according to the company's advertising. You will need to apply multiple coats to get a rich color. The brand recommends using two coats, but you may need to do even more than that.
The first coat will dry in about two hours, as it will penetrate deeply into the wood. The second coat will not penetrate as far, so you will need upwards of four hours for it to dry. The more coats you add, the longer they take to dry.
Most of the colors Varathane comes in are natural shades. They don't have any artificial-looking shades or anything of that sort. You should use a polyurethane coat on top of the stain for extra protection and longevity. This product isn't designed to protect your wood. It merely delivers a rich color.
This product can be cleaned up with mineral spirits, just like Minwax.
Pros
Covers 150 square feet
Multiple sized containers available
Many natural shades
Cons
Multiple coats likely needed

Finish Colors
In some cases, you may make your decision solely based on the colors each brand provides. While the brands do cover a lot of the same colors, there are some differences between them. Furthermore, each brand is coming out with new colors all the time, so there will likely be some unique finishes among each company's product line. If you're looking for a particular finish, you may choose the product that is closest to that color.
If you're worried mainly about the finished product above all else, this may very well be your deciding factor. However, while this might be the most apparent difference between the two company's products, there are other differences.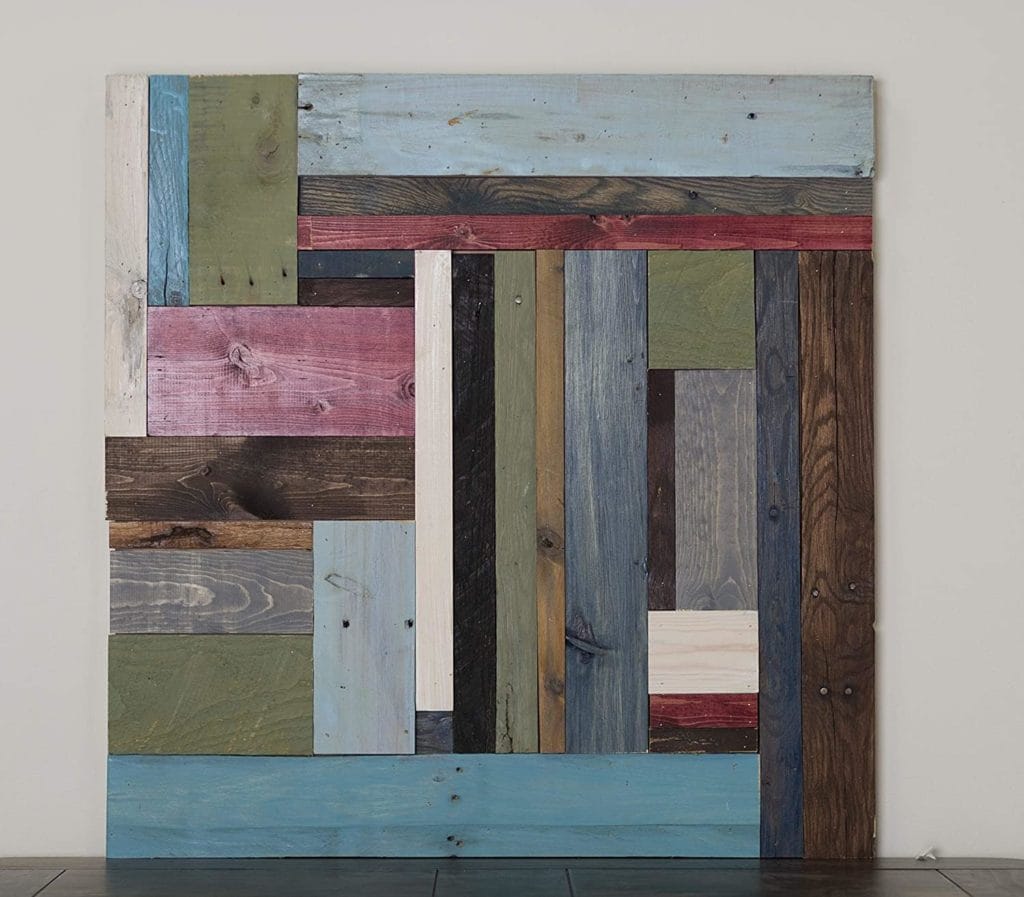 Oil-Based vs. Water-Based
Both companies produce mostly oil-based products. However, recently, each company has started to experiment with water-based options as well. These are newer and not nearly as popular as the oil-based finishes. You may choose one brand over the other because of their water-based options, which tend to be rather varied in color and style.
Water-based stains can retain their color much longer and are less likely to fade over time. They're also much less flammable than oil-based options, as you can probably imagine. Most importantly, though water does not have a smell, and it dries relatively quickly. You won't have to let the wood "air out" for this reason. You'll also have to wait fewer times between coats.
Oil-based finishes are more durable, on the other hand. They are also easier to use and may produce better colors in some situations. There are also more options on the market, as this type of finish tends to be more popular. Both companies have a wide assortment of oil-based finishes and stains available.
Drying Time
There is no obvious answer when it comes to which brand dries faster. It is going to vary from product to product. Water-based formulas are going to dry faster than oil-based one. For that reason, we're going to be talking mostly about oil-based products in this section.
Generally, Minwax technically takes longer to dry. You should only use a very thin coat of finish or stain, as too much can cause the product to take far too long to dry. Most Minwax products will take anywhere from 4 to 6 hours to dry completely.
On the other hand, Varathane usually only takes two hours to be dry to the touch. It takes 4 hours before it can be recoated and up to 72 hours before it can be considered "fully cured."
Based on these statistics, it may seem that Varathane is the winner since it dries faster. However, it isn't necessarily that simple…
Number of Coats Needed
Most Varathane products require multiple coats to work well. After the first coat, each successive coat takes longer to dry. For this reason, Varathane takes quite a while to use. You have to coat it, let it dry, and then coat it again. It will be an all-day, on-and-off affair.
On the other hand, many Minwax products only require one coat. Their first coat may take longer to dry, but then you're done! You don't have to spend hours apply more coats and waiting for it to dry again. For this reason, Minwax often takes less time to use, even though the drying time is technically longer.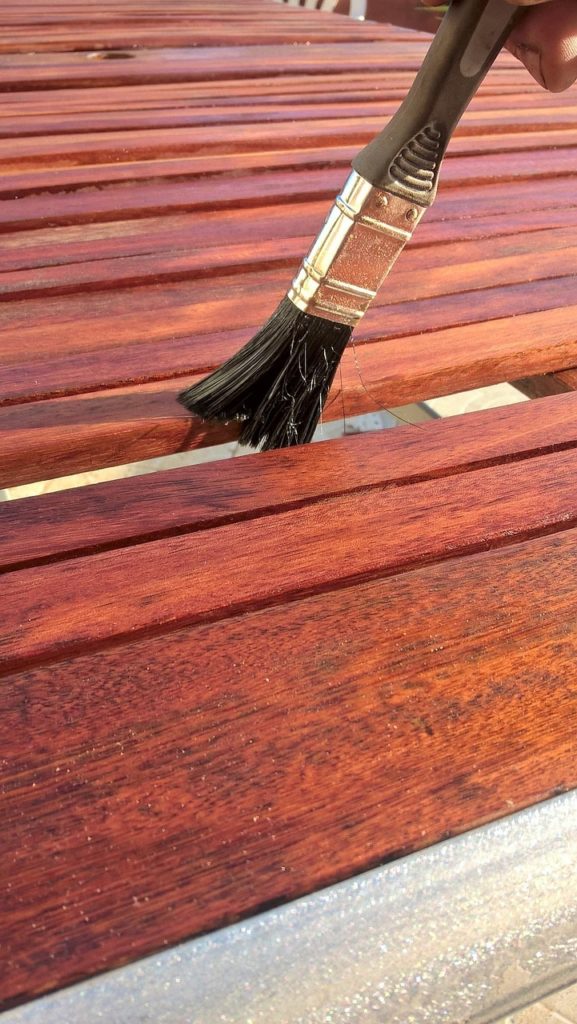 Peeling
Varathane does not appear to penetrate the wood nearly as much as Minwax. For this reason, it is much more likely to peel off. It may be considered to be less durable than Minwax, though it is more resistant to fading over time. Both finishes are durable but in different ways.
For this reason, we don't recommend basing your decision on durability. You're going to get about the same thing no matter which option you choose, so there is little reason to fret over it.
Shine
Varathane provides more shine to their products and prevents the wood from yellowing or becoming discolored. It seems to add the most shine for the longest when compared to Minwax. It does depend on the conditions and how the wood is used, since Varathane also peels easier. If it peels off, it obviously isn't going to make the wood very shiny!

Conclusion
There is no apparent winner between Varathane and Minwax. They are both winners in specific categories. Often, they tie, but in different ways. For instance, Varathane is more likely to peel, but Minwax is more likely to fade. It is hard to say which one is more durable because they are both durable in different ways.
In the end, which one you choose may depend largely on what colors you're looking for!
Related Reads: