Vitamix 5200 vs 750 (2023 Comparison): Which Blender is Better?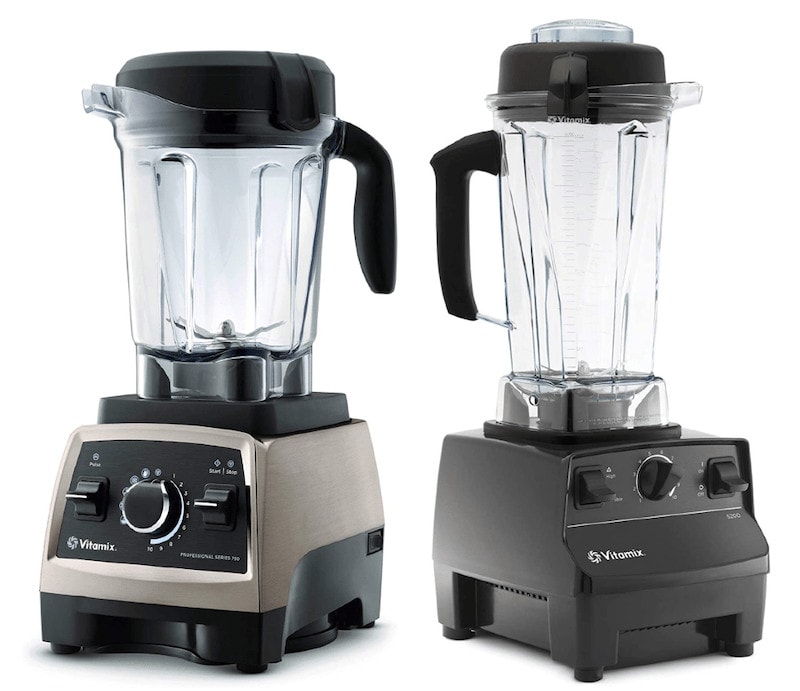 Rating
Image
Product
Details

Best Choice

Vitamix 750

Pulse Feature
Storage Friendly
BPA-free housing
CHECK PRICE

Best Price

Vitamix 5200

More Affordable
2.0 Horsepower Motor
Variable Speed
CHECK PRICE
Can a newer blender compete with a true classic? What if the newer blender is an upgraded version of the classic? This is the question we will be exploring today as we dive into a review of the Vitamix 5200 VS. the Vitamix 750.
Ever since the day that the Vitamix 5200 first debuted, it has been cherished by those who used it and overrated by those who didn't.
The raw power and the plethora of speed settings make it a blender that is perfect for all occasions. Whether you need to make a smoothie, a nice, piping hot soup, or delicious cold ice cream, you can do it with the Vitamix 5200.
However, it's also a fairly old blender. The Vitamix 750 is a little bit newer and a little bit more feature-rich. It features a more intuitively designed container, a stronger motor, the pulse feature that was controversially left out of the 5200, and, thanks to some pre-settings, it is even easier to use.
But then there is the matter of price. The Vitamix 5200 is more affordable than the 750, which means that it is going to appeal to buyers looking to make this already very expensive purchase a little more palatable.
Which matters more to you—savings or features? Find out as we now dive a little bit deeper into our review of the Vitamix 5200 vs the Vitamix 750!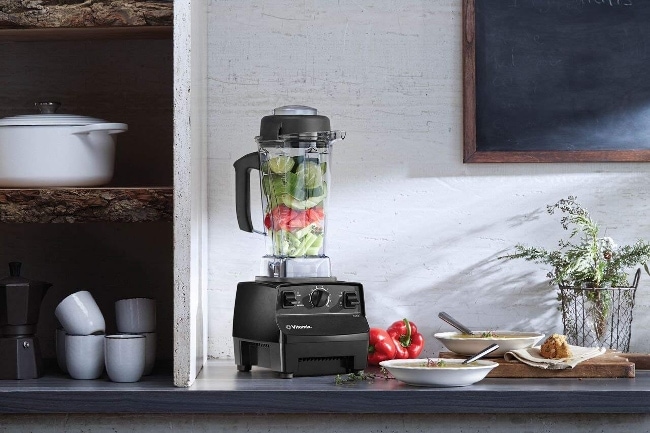 What Are the Differences Between Them?
Motor (Winner – the 750):
While both units are extremely powerful, the 750 has a little bit more juice behind it—featuring a 2.2 horsepower motor, as opposed to the 2.0 horsepower motor found in the 5200. The difference is not going to be huge, but you will notice it, especially if you work with denser or otherwise tougher ingredients.
This extra power is going to give you a little bit better consistency on your blended goods, and it will also help the motor run for longer without putting undue strain on it.
If you work with a lot of bulk, or you just need as much power as you can get, the 750 is going to be for you.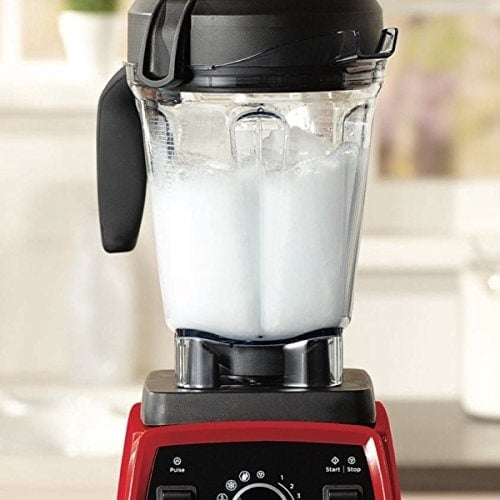 Price (Winner – the 5200):
Spoiler: price is the only category that the 5200 unambiguously wins. And it's not exactly a cheap blender either. With both options, you are going to wind up spending more money than you ordinarily would for a blender.
However, because of the Vitamix 5200's age, it has gone down in price a little bit.  The savings are not insignificant either. You could probably buy a regular blender for the price of the difference between the cost of these two machines.
Of course, you do get a little bit less for your money. But if budget is a concern of yours, then the savings are certainly something to consider. While neither of these blenders are budget-friendly, the 5200 definitely does win out when it comes to affordability.
Features (Winner – the 750):
Last but not least, the 750 is considerably more feature-rich than the 5200. One of the most obvious improvements that were made in the 750 is that Vitamix added the pulse feature that was unpopularly excluded from the 5200.
Pulse mode is a pretty basic component even of cheap blenders, but many users were surprised to find that it was not included in the 5200. Without a pulse feature, it becomes quite difficult to make foods like hummus or pesto, so it is certainly nice to see pulse mode adopted by the 750.
The 750 also comes with five preset modes that will make it easier than ever to access some of its most useful capabilities. With the 5200, you are left to determine for yourself what speed setting will be good to use with the dish you are making.
This makes the blender a little bit challenging for blending beginners to get used to.
The 750's inclusion of modes for hot foods, smoothie, puree, frozen, and self-clean, make it easy to use for people of every skill level. The 750 also features a squatter container than the 5200, for easy storage.

A Quick Look at the 5200:
Vitamix 5200 Blender, Professional-Grade, Container, Black, Self-Cleaning 64 oz
Create every course of your home-cooked meal – from fresh smoothies to creamy desserts – in minutes. The Vitamix 5200 is the...
Variable Speed Control: 10 Speeds you can easily adjust to achieve a variety of textures. The dial can be rotated at any point during...
64oz Container: The size and shape of the 64-ounce container is ideal for blending small to large batches.
Pros
More affordable than 750
2-Horsepower Motor
Variable Speed Settings
---
A Quick Look at the 750:
Pros
More Feature Rich Than 5200
Storage Friendly
2-Horsepower Motor
Variable Speed Settings
---
What the Users Say
Truly, users have very little bad to say about either option. People really like the power and the control that both blenders are able to deliver.
We have definitely seen a lot of appreciation for the inclusion of the 750's pre-settings. At-home cooks that do not have the experience level of a professional enjoy having an easier way to prepare their favorite foods.
In that same vein of thought, we have heard from users that struggle a little bit with the lack of settings in the 5200. While complete control over speed is certainly something that can be adapted to, there does seem to be a challenge in overcoming the learning curve.
There is not much to report regarding complaints of the 750. Some users have mentioned a burning smell emitting from the motor, but this is a typical side effect of overworking a high-powered motor.
That aside, both blenders are very well received by those who use them.
Conclusion
Do you prioritize features or savings? That's the question today. Both blenders are really good, they are just different. The 5200 features loads of raw power, but that power is going to take getting used to without the settings.
On the other hand, the 750 has plenty of settings, but also a price tag that may be an obstacle to thrifty buyers.
At the end of the day, we only hope that we have prepared you to choose the blender best suited for your situation. But regardless of which you choose, we think you will love the results
You might also like: