No AC in Your Car? 9 Alternative Ways to Keep Cool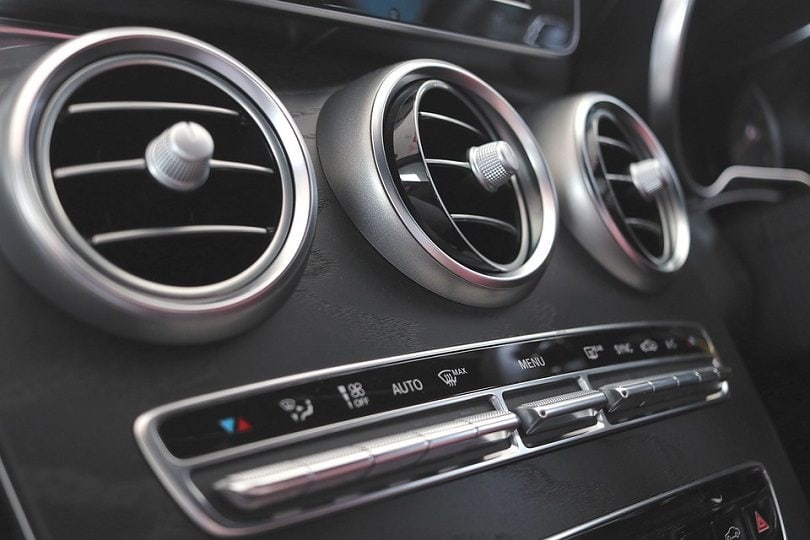 Driving without air conditioning in hot weather is a nightmare for most of us, but for a handful of people, that bad dream is real. Whether your AC is broken, not strong enough, or you're in one of the few cars that still aren't sold with climate control, you need to get creative once summer hits.
As the weather heats up in the northern hemisphere, the need to find other ways to keep cool in the car becomes urgent. A sweltering driver's seat isn't just uncomfortable — it can be dangerous if it distracts you from the road.
If rolling down the window isn't cutting it anymore, here are nine other things you can do to take the heat.

The 9 Alternative Ways to Keep Cool Without AC in Your Car
1.

Shield Your Vehicle From the Heat
Thermo-Tec 14620 60" X 36" Heat and Sound Suppressor
In addition to the polyethylene film the foil surface provides direct protection from radiant heat
Great for areas like firewalls, floorboards or doors
The Suppressor is also 70 mil in thickness, contains a high temperature adhesive backing and is easy to trim and fit
Have you ever seen a car with a big foil sheet covering the windshield? Those big shades are usually made of aluminum or some other malleable, reflective material. Their job is to keep sunlight from hitting the interior of the car. In addition to keeping the overall temperature down, this stops the steering wheel, gearshift, signals, and seat belts from getting too hot to touch.
Another great place for a heat shield is your car's floor. Most people don't think to insulate the floor, but when your car is running, heat from the engine diffuses upward to bake the whole interior. Flexible polyethylene film is great for blocking both heat and noise from your drivetrain.
---
2.

Get Creative With Cold Water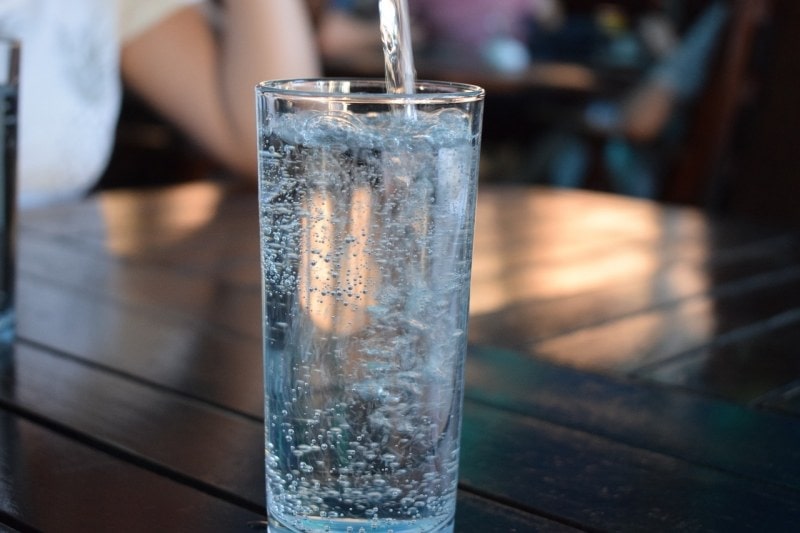 Cold water can help you in a few different ways. Fill a cooler with ice and water and keep it within reach in your car. Every few minutes, dip a washcloth or hand towel into the water, and lay it on your head or neck. Repeat whenever the cloth gets lukewarm. An alternative is to fill a spray bottle with the icy water and mist yourself with it regularly.
If that's not enough, you can go even harder with ice water. Change into an old t-shirt before you drive — preferably cotton, since it holds moisture best. Before setting off, dunk the entire shirt in the ice cooler, then wring it out and put it back on.
Of course, you can always forgo a shirt entirely, but then you'd miss out on awesome hacks like this.
---
3.

Portable AC
Companies like Icy Breeze, LG, and Honeywell make portable air conditioners that work as well as in-car climate control — if not better. They're mainly intended for use at summer picnics and sports events, but most units fit perfectly well in cars. The drawback is that portable air conditioners need exhaust hoses to vent hot air, so you'll have to leave a window cracked.
Another portable cooling option is an evaporative cooler, also known as a swamp cooler. These units, like this one from Honeywell, work by harnessing the cooling power of evaporation. They don't need an exhaust pipe or potentially harmful chemicals, but have the downside of increasing humidity in the space (hence the nickname).
---
4.

Cold Pack
Instant Cold Pack | Disposable Ice Packs - Cold Therapy - for Injuries, Swelling, Inflammation,...
EASY SOLUTION – Instant cold packs are perfect for any emergency situations, just squeeze a flexible instant cold pack until inner...
PERFECT FOR FIRST AID KIT – disposable ice packs are the perfect fit for your first aid kit supplies, have them handy for whenever...
LONG LASTING – cold packs get ice cold instantly and maintain its coolness for a nice length of time, long enough to do the job,...
Cold packs are basically amped-up versions of a damp washcloth. There are two main kinds. You might remember the first kind from your childhood lunchboxes — leave them overnight in your freezer, and they'll stay cold all day. Put firm-sided ice packs at your back, or flexible packs on your neck or head.
If you're in a rush, you can also grab some instant cold packs, like these ones from Clever Health. These are just bags of water with tubes of chemicals inside. Breaking the tube chills the water to near-freezing instantly, but it only stays cold for about 15 minutes.
---
5.

Cooling Vest
A cooling vest is just what it sounds like: a whole vest full of cooling agents that maximizes chill across your body. They were originally developed to treat diseases like multiple sclerosis, whose symptoms are exacerbated by heat. They're now widely available for purchase — the Ergodyne Chill-Its is one example.
Like cooling packs, they come in two types. Passive vests are filled with a cooling gel that lasts for a few hours before warming up. Active vests are basically wearable refrigerators and require an electric power source. Both can be pricey, though passive vests are usually a bit cheaper.
---
6.

Window Tint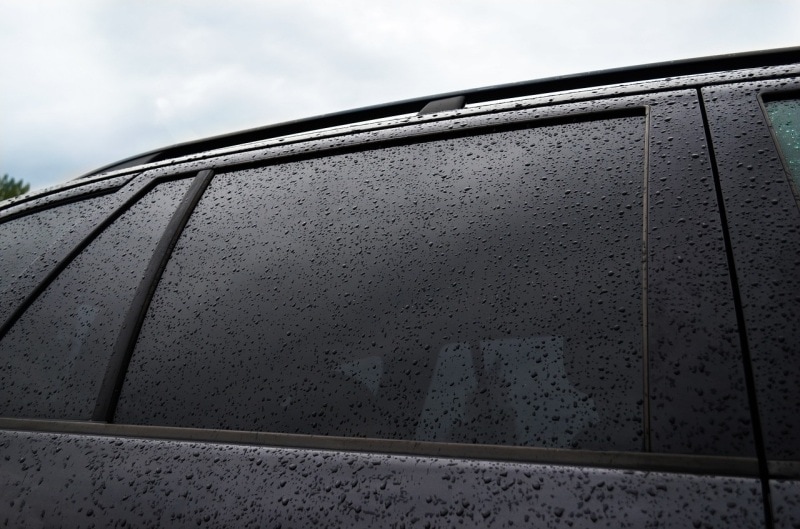 You might think of window tint as something that's just for limos (or people who want their Subarus to look fancier), but it's actually useful for keeping your interior cool in the same way that reflector sheets are.
Tinted windows block sun from heating up the dark surfaces in your car. The number one rule of surviving summer drives is to keep sun out of your car as much as possible — anything that helps do that is worth the price, even if it makes you look a bit like you're in witness protection (that might even be a feature for some of us).
---
7.

Seat Covers
Heat is bad. Sweat is worse. It's one thing to drive around in a sweltering car, and another thing to have your shirt sticking to your skin and the back of the seat. Seat covers are a great way to beat that annoyance.
Some are made of breathable material that separates your back from the seat in a way that encourages airflow. Others ventilate in a more old-school way, using a layer of wooden beads to form a porous, breathable layer.
You can also go higher-tech with cooling gel foam that works like a cooling vest. Some seat covers, like this Snailax Cooling Cushion, even come with built-in fans.
---
8.

Portable Fan
If you don't want to spring all the way for a portable AC unit, the next best thing is to use a fan to keep cool while you drive. It's easy to get a small battery-powered fan and attach it to your dashboard. However, you might do better buying a model that's designed to work in cars. Big fans that adhere to your dash, like the Welltop Electric Car Fan, can work wonders.
---
9.

Drive When It's Cooler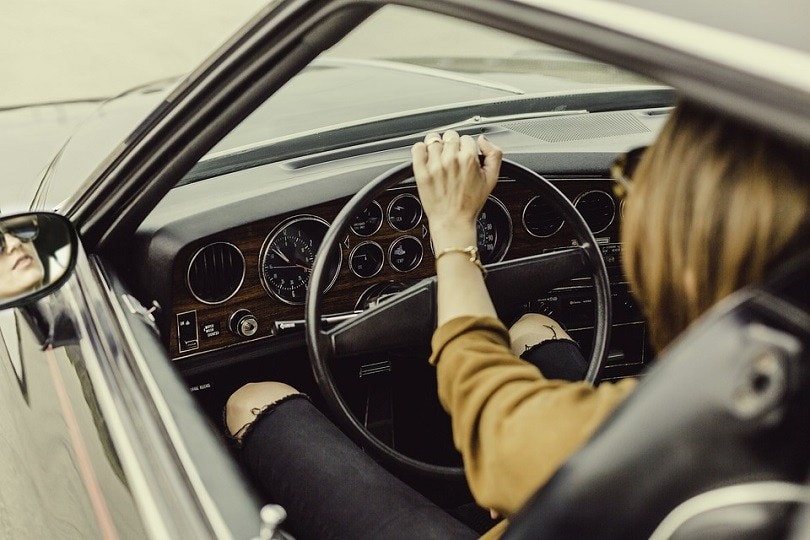 Conclusion
It might seem painfully obvious that drivers without AC should only set out when the temperature is friendlier. But you'd be surprised how many people suffer for the sake of doggedly maintaining a familiar schedule.
If you don't have AC in your car, learn to use the environment to your advantage. Drive in the early morning and late evening. If you must drive during the day, try to park in the shade. Whether you're just plugging along until you can get your AC fixed, or you're committed to living without one, developing good habits is key.
---
Featured Image Credit: Car A/C by ninofficialphotography, Pixabay