10 Safest Cities In Hawaii (2023 Update)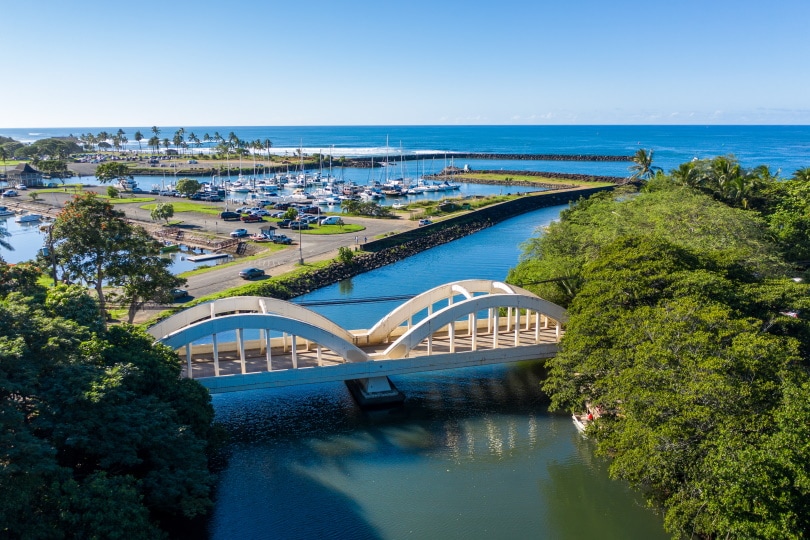 Note: This article's statistics come from third-party sources and do not represent the opinions of this website.
Hawaii is the 41st largest state in the US. Its population of 1,406,430 live on 7 inhabited islands with the majority residing on Oahu which is only the third largest. Preliminary FBI statistics for 2020 show a violent crime rate of 387.8 offenses per 100,000 residents. With a rate of 254.2, Hawaii is considered one of the safest states by this measure, falling some way below the national average. While Makaha and Honolulu are among the most dangerous cities, there are some idyllic and very peaceful parts of the state to live or visit.
Honolulu is the only Hawaiian city that reports its violent crime rates to the FBI and the state only has 33 cities with a population of over 10,000 residents but, below, we have listed 10 of the safest cities in Hawaii.

The 10 Safest Cities in Hawaii: A Quick Look
1.

Wailea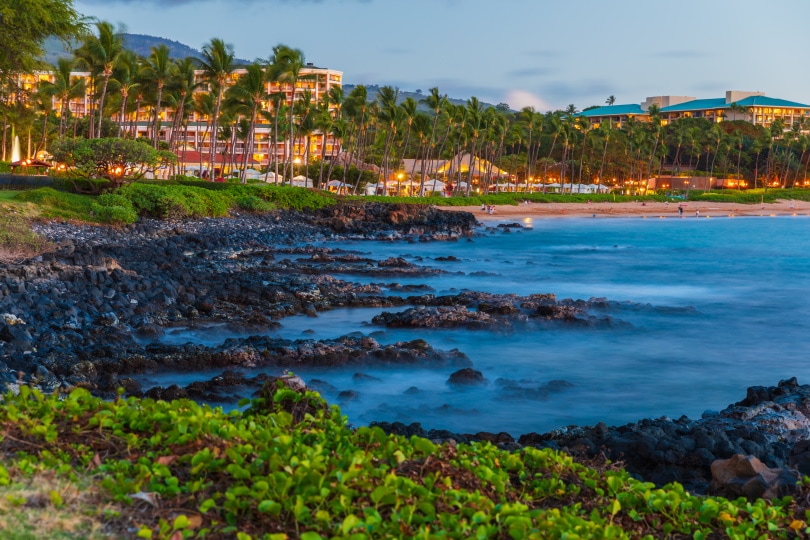 | | |
| --- | --- |
| Population | 6,218 |
| Violent crime rate per 100,000 | 83 |
Wailea has a population of over 6,000 people and a violent crime rate of just 83 per 100,000 population with no recorded homicides in 2020. It also has a low property crime rate of 784 per 100,000 people making it the safest city in Hawaii according to statistics.
Wailea is a resort on the south side of Maui. Once a fishing village, the name Wailea means "water of lea" or "joyful water". It is home to luxury hotels and is well known for its five crescent-shaped beaches and includes exclusive restaurants, a shopping center, golf courses, and even a vineyard. There are some private homes in the city, and you are free to visit even if you aren't staying in the city itself.
---
2.

Kailua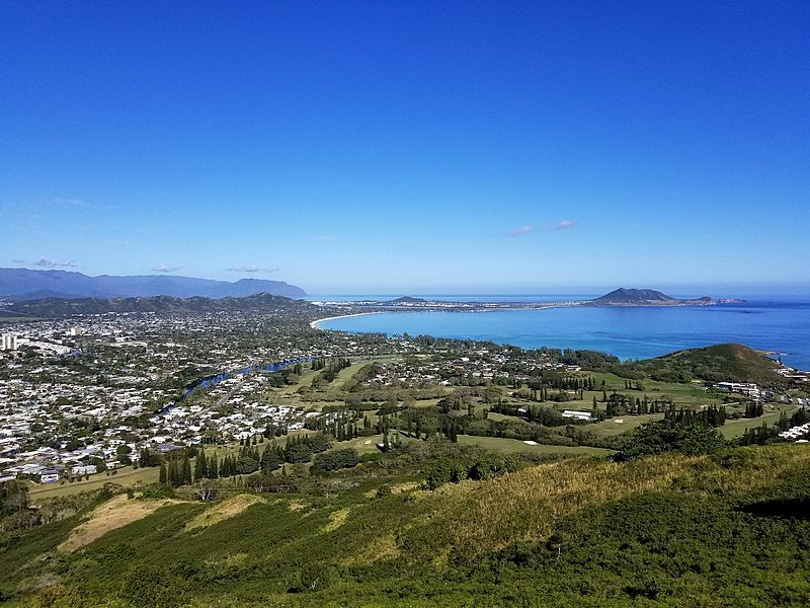 | | |
| --- | --- |
| Population | 37,586 |
| Violent crime rate per 100,000 | 121 |
Kailua is the sixth-largest city in Hawaii with a population of around 40,000. Its violent crime rate of 121 and property crime rate of 1,151 per 100,000 also mean that it is one of the safest places to visit.
The name Kailua means "two seas" or "two currents" and is named for the two currents that run through the bay. Located on the island of Oahu, it was the site of Barrack Obama's winter White House and is an increasingly popular tourist destination with visitors looking to get away from Waikiki. Despite a recent influx of visitors, it has managed to retain low crime rates and Lanikai Beach has been voted one of the best beaches in the world.
---
3.

Kilauea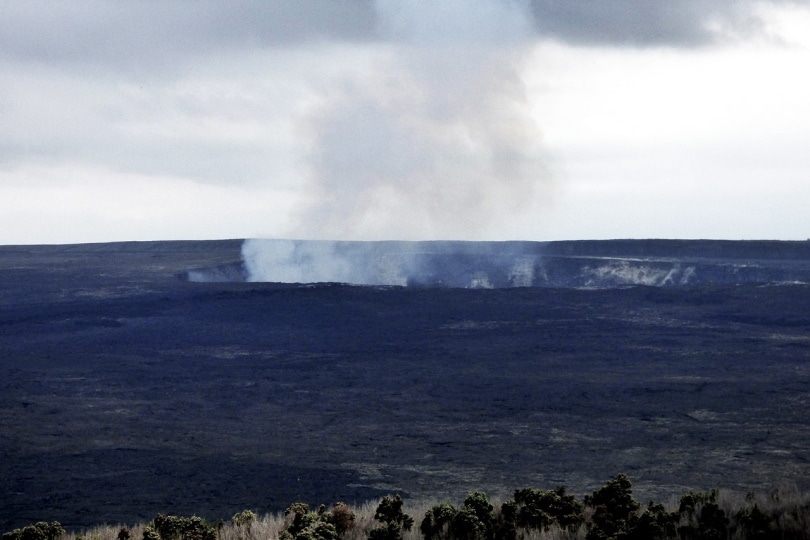 | | |
| --- | --- |
| Population | 2,686 |
| Violent crime rate per 100,000 | 98 |
With a violent crime rate of 98 per 100,000 and property crime equivalent to just 926 per 100,000, Kilauea, with its population of fewer than 3,000 people, could reasonably lay claim to being the safest city in Hawaii.
The name Kilauea means "spewing" in Hawaiian and the community shares its name with a volcano on the island of Hawaii. It is a small town that has grown from the existence of the sugar cane plantation that attracted immigrants from Japan and Portugal. Locations of note include the Kilauea Point Lighthouse, Kong Lung Historic Market Center, and the Wai Koa Loop Trail. The Loop Trail is found on the site of what was, until 2007, the state's biggest guava plantation. Kilauea also has several beaches, although the waters can be too rough for swimming.
---
4.

East Honolulu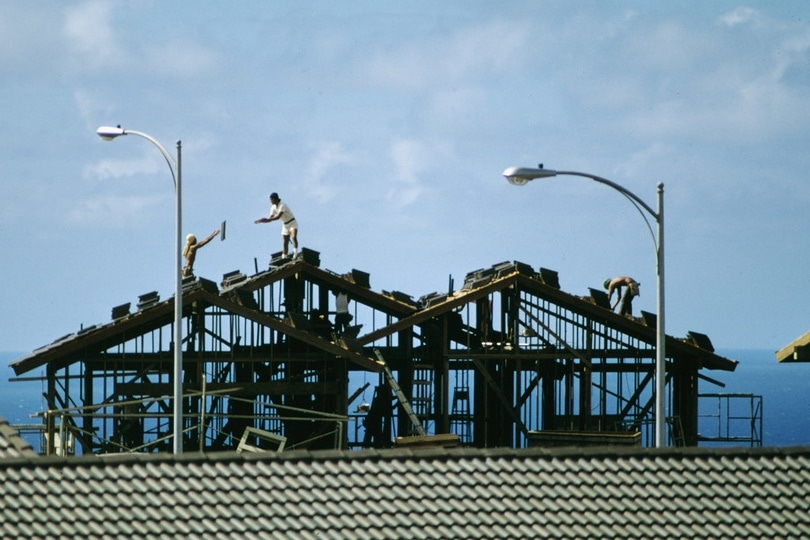 | | |
| --- | --- |
| Population | 50,922 |
| Violent crime rate per 100,000 | 110 |
East Honolulu is Hawaii's second most populous city with just over 50,000 residents. Despite its size, it has low violent crime and property crime rates of 110 and 1,042 per 100,000 respectively.
Stretching to the Easternmost point of Oahu, East Honolulu is filled with upscale, expensive neighborhoods. In fact, the median property value in East Honolulu is more than $1.2 million and the median income for the city is $110,000. Windward Oahu is approximately 30 minutes away from Waikiki and Honolulu and the area is known for its outdoor adventures. It is especially worth visiting if you enjoy hiking or any water-based activities.
---
5.

Kula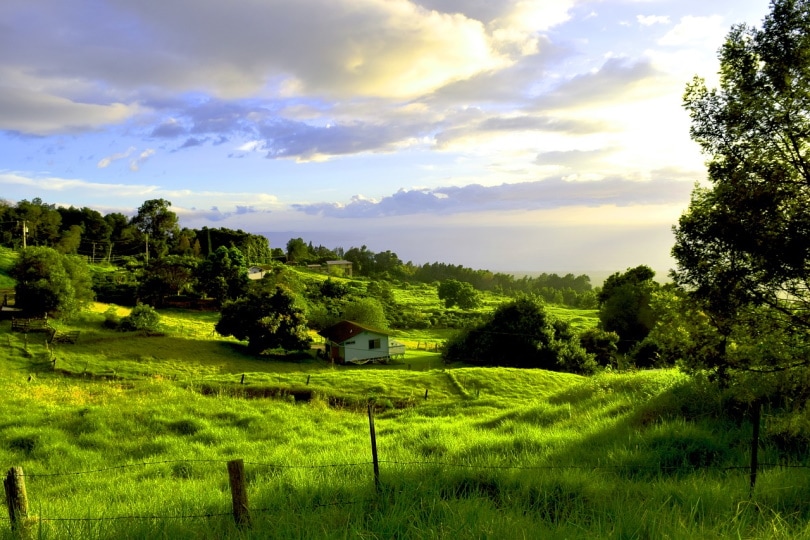 | | |
| --- | --- |
| Population | 6,942 |
| Violent crime rate per 100,000 | 118 |
Kula, which means "open meadows" in Hawaiian, is a city of 7,000 people on the island of Maui. This residential city has a violent crime rate equivalent to 118 crimes per 100,000 and a property crime rate of 1,122 per 100,000.
Kula is situated on the slopes of Haleakala and most properties are above 1,600ft elevation. It enjoys cooler weather than the more tourist-based areas of Hawaii and does not see as much tourism as places like Honolulu or Waikiki. It is traditionally a farming region, and it is described as having a cowboy ambiance. Produce grown in the area includes onions, persimmon, lettuce, and cabbage.
---
6.

Haleiwa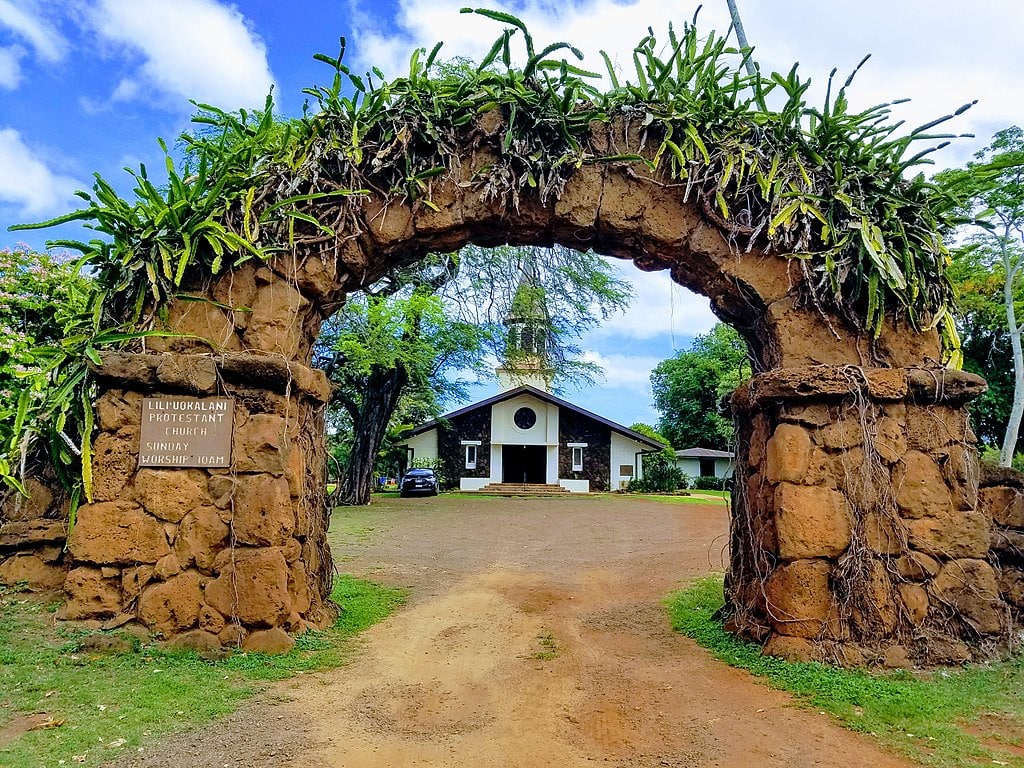 | | |
| --- | --- |
| Population | 4,941 |
| Violent crime rate per 100,000 | 125 |
With a population of just under 5,000, Haleiwa is located on Oahu and within the County of Honolulu. It has a violent crime rate of 125 incidents for every 100,000 population and a property crime rate of 1,187 per 100,000.
Haleiwa is named after the hotel of the same name that was constructed in 1898 and represented the start of the community in the area. Since 1984, all new buildings in the town must be built to meet territorial architecture, and the plantation buildings have made Haleiwa a popular spot for visitors. This is enhanced by the high-quality swimming and surfing opportunities in the area. Winter months see some very big waves and an influx of surf tourism to Haleiwa's waters.
---
7.

Honokaa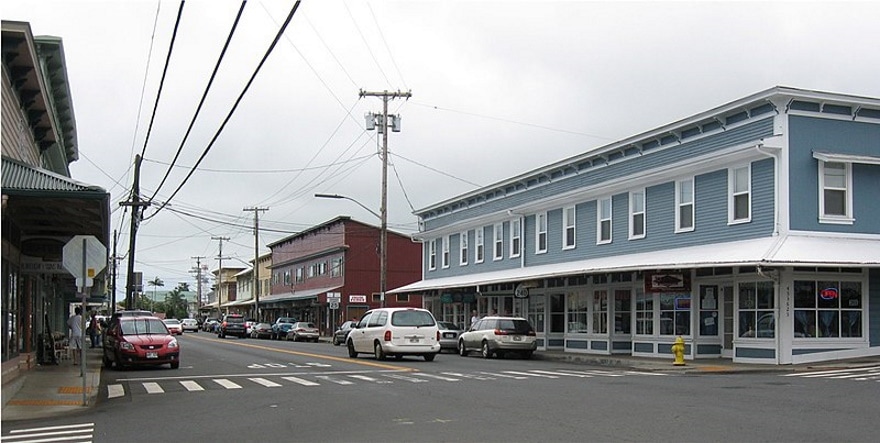 | | |
| --- | --- |
| Population | 2,699 |
| Violent crime rate per 100,000 | 133 |
| Homicides | 1,264 |
With a population of 2,699, Honokaa is a small city on Hawaii. This peaceful town has a violent crime rate of just 133 per 100,000 and a property crime of 1,264 per 100,000 people.
It is believed that Honokaa means "long mound" in the Hawaiian language. This agricultural community supplies Big Island beef, and the area also grows a diverse range of crops. The center includes popular restaurants as well as offering stunning views over The Valley of the Kings and its waterfalls. Hiilawe Falls is a 1,450ft waterfall and it can be accessed on foot or by car. This also leads to the black sand beach of Waipio. The town is also popular for its farmers' market and as well as being able to buy local produce throughout the year, you can also enjoy the Annual Farm Festival.
---
8.

Schofield Barracks
| | |
| --- | --- |
| Population | 14,904 |
| Violent crime rate per 100,000 | NA |
Schofield Barracks is a U.S. army base with a population of approximately 15,000 and is considered one of the safest places in Hawaii, although crimes are presumably dealt with by the forces and no violent crime figures are released. What's more, you must be stationed on the base or sponsored by somebody that is to be able to visit, let alone live here.
Schofield Barracks was established in 1908 to provide a defense force for Pearl Harbour and is the headquarters for the United States Army Hawaii. The area has featured in TV and movies, including being used for From Here To Eternity, Tour of Duty, and Tora! Tora! Tora!.
---
9.

Haiku-Pauwela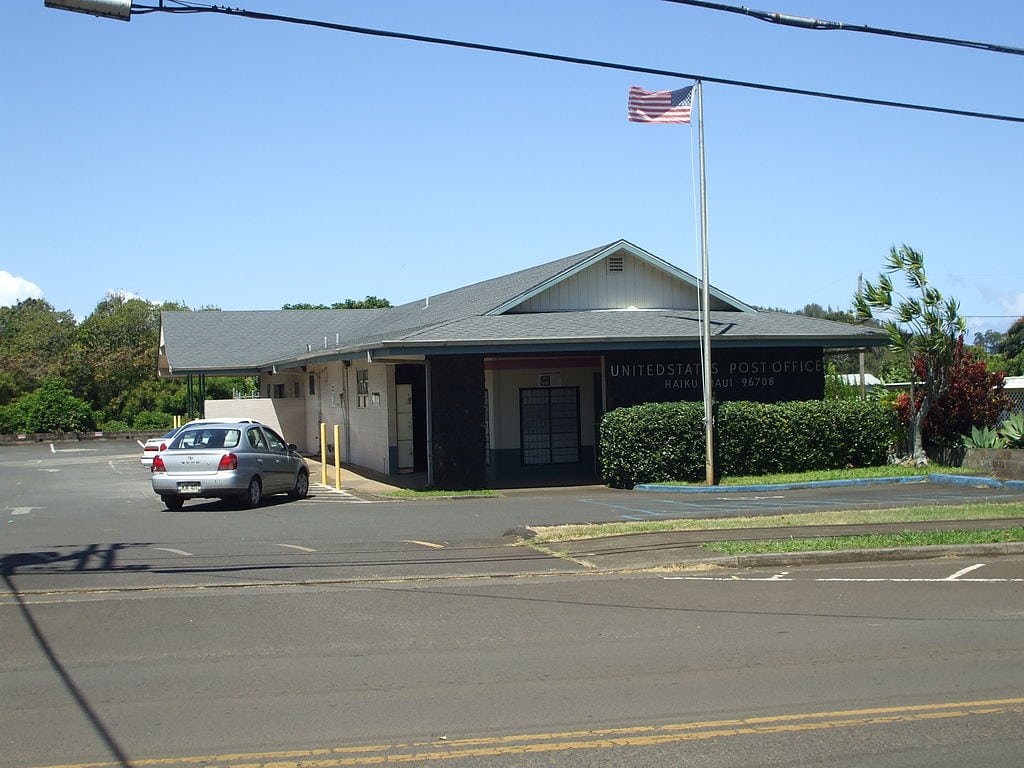 | | |
| --- | --- |
| Population | 8,595 |
| Violent crime rate per 100,000 | 142 |
| Homicides | 1,350 |
Haiku-Pauwela is located on the island of Maui and has a population of 8,595 with violent crime and property crime rates of 142 and 1,350 per 100,000 respectively. It includes the village of Haiku as well as the smaller hamlet of Pauwela.
The area is known for its agricultural history while its beaches are popular for windsurfing and surfing. There is also a multitude of waterfalls, and if you enjoy uninterrupted hiking trails, then Haiku is the ideal spot because you can walk for miles without coming across any buildings.
---
10.

Aiea
| | |
| --- | --- |
| Population | 9,338 |
| Violent crime rate per 100,000 | 161 |
| Homicides | 1,531 |
Aiea is a historical city on Oahu and includes part of Pearl Harbour. It has a population of nearly 10,000 and has a violent crime rate of 161 per 100,000 and a property crime rate equivalent to 1,531 per 100,000.
Aiea is located 8 miles from central Honolulu and has a number of sites and attractions for visitors. It has Hawaii's largest indoor shopping center, Pearlridge, and Oahu's only monorail. The monorail offers views over Pearl Harbour and Aiea has strong links to the Harbour. Photographs of the ships sinking during the Pearl Harbour attack were taken from the hills of Aiea, and a naval captain disappeared in the same hills several months before the attack took place.
Related Read: 10 Safest Cities in Alaska

How to Stay Safe in Hawaii
Hawaii does have low crime rates compared to the rest of the country, but there are still risks, as there are in any state and especially in popular tourist destinations. To help ensure that you stay safe during a visit to The Aloha State, follow some basic but effective guidelines:
Don't Advertise Your Valuables – Even if you have bought a new camera and upgraded your phone to ensure that you can get the best photos and videos during your stay in Hawaii, avoid always having them in your hand or around your neck. Carry a bag with a locked, zipped pocket, and stow them away until needed.
Do Your Research – Research the island, city, and even the neighborhood you're staying in to find the spots to avoid and those that are considered safe. You can also find local police stations and hospitals, in case you do need them.
Avoid Staying Out After Dark – Hawaii has some incredible views, including stunning sunsets, and its tropical atmosphere means that it can be tempting to stay on the beach or in town until the sun goes down. If you do go out at night, try to do so in a group of at least three people to ensure greater safety, especially if you are out in the city center.
Related Read: 10 Most Dangerous Cities in California

Safest Cities In Hawaii
Hawaii has some of the lowest violent and property crimes rates in the U.S., although it does not submit crime data specifics to the FBI in the same ways as other states. While some cities and locations are more prone to such crimes, we have listed ten of the safest cities in the state, so that you can find the ideal location to visit or live.
You might also be interested in: 33 Different Types of Palm Trees (With Pictures)
---
Featured Image Credit: Steve Heap, Shutterstock