6 Townhouse Interior Design Ideas (with Pictures)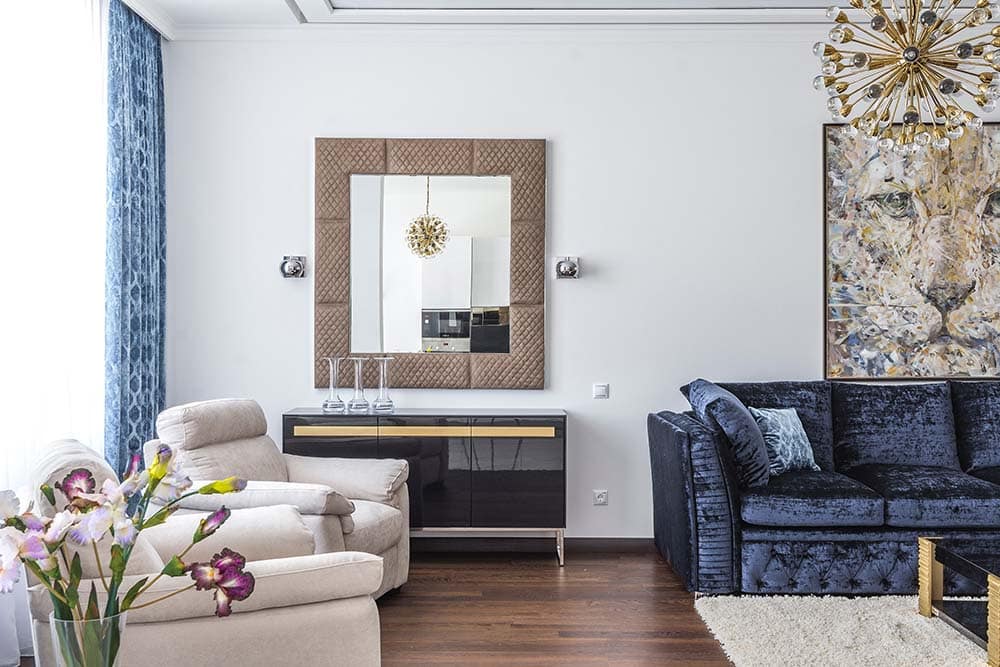 A townhouse can be a great place to live, especially if you are trying to minimize your footprint, as many are narrow but have multiple floors, so there can be plenty of rooms. However, when looking for interior design plans, it can be difficult to know where to start, so keep reading as we provide you with several ideas.

The 6 Townhouse Interior Design Ideas
1.

DIY Conceptual Entry
| | |
| --- | --- |
| Materials: | Carpet |
| Tools: | Hammer |
| Difficulty: | Easy |
A conceptual entranceway is a current trend in interior design, and if the previous project was too challenging, you could still do a few things to improve the look of your home. One of the best ways to begin is to choose a carpet that accents your home. Carpets come in a wide variety of sizes and colors, so measure your area to see how big it should be and take the time to consider the colors and patterns that you would like to see as soon as you walk into your home. Look for these online and at your local stores. Another option is to place family photos or artwork on the walls to catch visitors' attention as they arrive, which will help break the ice and allow conversation to flow more freely.
---
2.

DIY Board and Batten Entrance
| | |
| --- | --- |
| Materials: | Wood, nails, glue, caulk |
| Tools: | Miter saw, measuring tape, hammer |
| Difficulty: | Moderate |
The DIY Board and Batten Entrance will help you improve the part of your house that most people see first, and anyone will tell you that first impressions are the most important. This project helps turn a plain entranceway into an area where you can hang coats and pictures. It fits with the current conceptual-entry trend in interior design. The instructions call for cutting and nailing boards and painting, which might be difficult for a beginner, but the instructions are clear and easy to follow, so anyone should be able to complete it with enough patience.
---
3.

DIY Living Room Built-Ins
| | |
| --- | --- |
| Materials: | Screws, wood shims, boards, caulk |
| Tools: | Drill, screwdriver, level, hammer, measuring tape |
| Difficulty: | Moderate |
The DIY Living Room Built-Ins plan is a moderately difficult project that will greatly improve the interior appearance of your home. It helps you build attractive storage space and shelving to display your most prized items, and you can customize its size, color, and more to ensure that you get something that makes you happy. This plan also fits in with the current interior design trend of a luxurious living room.
---
4.

DIY Glitter Grout
| | |
| --- | --- |
| Materials: | Glitter, grout |
| Tools: | Clean cloth, putty knife |
| Difficulty: | Moderate |
A popular interior design trend is creating a sparkly, ultra-modern kitchen and bath area. One of the best ways to do that is to replace your plain old, cracked grout with glitter grout. You can purchase a commercial glitter grout or create it to get your desired effect, and the included plan shows you several great options. Removing old grout is time consuming and takes a great deal of elbow grease, but if you are fine with that, you can complete this project even as a beginner. Simply replace your old grout with glitter grout to add plenty of sparkle to your kitchen and bath and keep up with modern trends.
---
5.

DIY Canopy Bed
| | |
| --- | --- |
| Materials: | Plywood, nails |
| Tools: | Drill, circular saw, wood glue, scissors |
| Difficulty: | Moderate |
The DIY Canopy Bed is a fun project that results in an attractive and functional bed that fits the modern interior design trend to make the bedroom feel royal. Once completed, you can add decorative curtains to improve the look. Change them frequently to keep the appearance fresh.
---
6.

DIY Furnished Balcony
| | |
| --- | --- |
| Materials: | Furniture, pillows, decorations |
| Tools: | Hammer, level, ruler, tape measure |
| Difficulty: | Easy |
If you have a balcony at your townhouse, one of the most popular modern trends is to completely furnish it as a living room to give you an outdoor space to enjoy, which can come in handy during the warm summer months. This Furnished Balcony Plan gives you several ideas to get you started, but we're sure that you can come up with plenty more once you put your mind to it. If you smoke, it will help make your time outside comfortable, and if you have pets, you can screen in the balcony so they can come out and relax with you.

What Are the Current Trends Regarding the Interior Design of Townhouses?
A Conceptual Entrance
Many interior designers promote creating a conceptual entrance that will help visitors determine what the rest of the home will look like as soon as they enter. For example, some entranceways might look rustic while others look extravagant, which helps set up an overall theme for the home.
Sparkly Kitchens and Bathrooms
Having a sparkly kitchen and bathroom is a popular trend that makes these house areas appear ultra-modern. The glitter grout project on this list is a great option, but sparkly chandeliers and plenty of gold and silver also work well, as will many other things.
Royal Bedroom
The royal bedroom is a popular trend that attempts to make the bedroom appear as if a royal person or president sleeps there. Adding fancy bedding, artwork, and other objects can make the design feel more authentic, and since it is your personal and private space, you should feel like royalty while using it.
Furnished Balcony
The furnished balcony idea can help turn a seldom-used area into one that gets plenty of use. Adding furniture, pillows, live plants, decorations, and more will help make the balcony more comfortable, so people will use it more often.\

Summary
A townhouse can be a wonderful place to live, and it helps reduce your environmental footprint without reducing too much of your space by enabling people to live closer together. The downside is that many of these houses can look the same inside and out, which can be disheartening if you like to stand out or be different. The projects on this list will hopefully get your design juices flowing so you can create a fashionable yet comfortable environment. We recommend starting with the entranceway, since that is the area that most people will see. Next, move to the balcony if you have one, as creating a comfortable space here can effectively increase the living space in your townhouse.
---
Featured Image Credit: Max Vakhtbovych, Pexels