Wagner Flexio 890 Paint Sprayer Review 2023 – Pros, Cons, & Verdict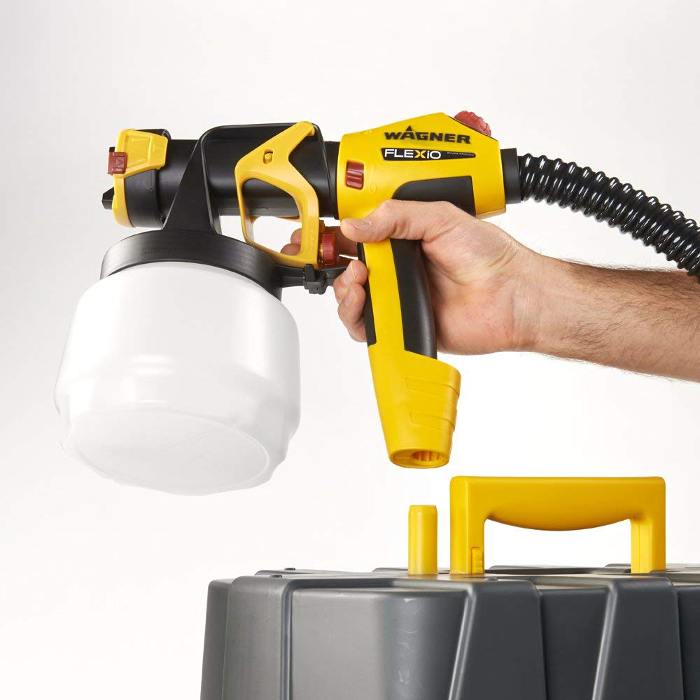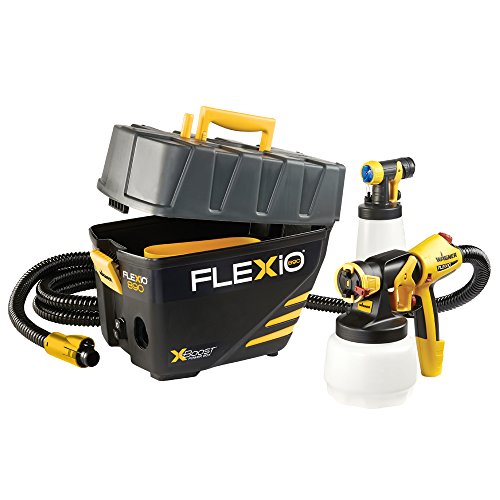 We give the Wagner Flexio 890 Paint Sprayer a rating of 4.8 out of 5 stars. 
Build Quality: 3.5/5
Power: 4/5
Features: 4/5
Price: 5/5
Review Summary
The Wagner Flexio 890 is the sort of spray system you might be inclined to take a hard look at if you are on a budget. But, as we all know, when shopping on a budget, the products that you end up finding are often a mixed bag. Some are very impressive, while others fall short.
It seems safe to say that the Wagner Flexio 890 is a mixed bag in its own right.
There are things that this tool does right, even going beyond just the price of the unit. The nozzle is adjustable to spray in a variety of patterns. The detail finish accessory makes it a good fit for painting furniture, and the mechanics of the tool make it very easy to clean and adjust.
But there are also some flaws that will keep buyers that demand perfection away.
The biggest problem that we noticed, both on our own, and in collecting observations from regular users, was that the tool just isn't durable.
There are many plastic components that, in a higher-end unit, would probably be metal.
These plastic components (like bulk casing) seem prone to falling apart, which, of course, compromises the entire tool.
Are the problems worth it? Read on for your review of the Wagner Flexio 890, and decide for yourself.
Wagner Flexio 890 – A Quick Look
Pros
Affordable
Versatile
High-quality detail finishing
Cons
Fragile
Prone to clogging
Specifications
Compatibility: Unthinned paints and stains
Fine finishing: Detail nozzle
Hose length: 11.5′
Speed: 12X
Speed Settings: Variable
Sprayer Type: Handheld and stationary
Coverage: 10'x12′ wall
Storage: Integrated storage case
Voltage: 12V
Weight: 1 pound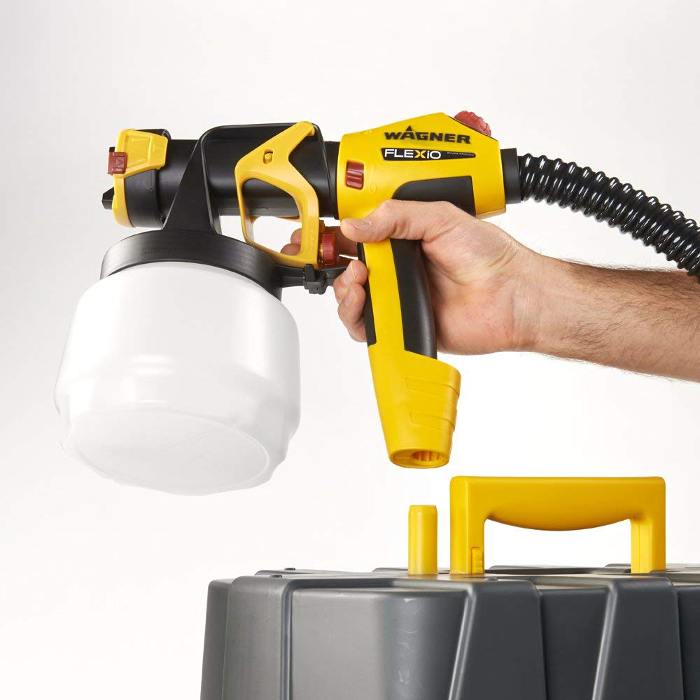 Important Features:
iSpray:
The "iSpray" nozzle is what really gives this tool its versatility. This component of the Wagner allows users to adjust their spray pattern vertically and horizontally, to make the spray output wider or more narrow as they see fit.
Features of this nature will come in handy for a wide variety of different jobs, but unfortunately, it seems that the iSpray tip does have a built-in flaw.
We noticed that this nozzle is abnormally prone to clogging, which may halt your work with frustrating regularity. Good cleaning practices will mitigate this issue, but it is still something to keep in mind.
Detail Finishing Accessory:
The detail finish attachment accessory is what you will use to make your workpiece look nice and pretty when the job is done.
This accessory allows for a smooth, refined final coat of paint that will enhance the overall appearance of the project.
This actually seems to be the strongest component of the tool. It works very well, and there were no apparent built-in issues that we were able to detect.
Lock-N-Go
The "Lock-N-Go" feature is a design component of the gun, which makes for easy disassembling and accessory attachment.
This is a fairly simple feature, but it will expedite the more tedious aspects of using a paint sprayer.
The user-friendly design of the gun not only makes attaching accessories easy, but it also simplifies the process of cleaning the entire tool a little bit.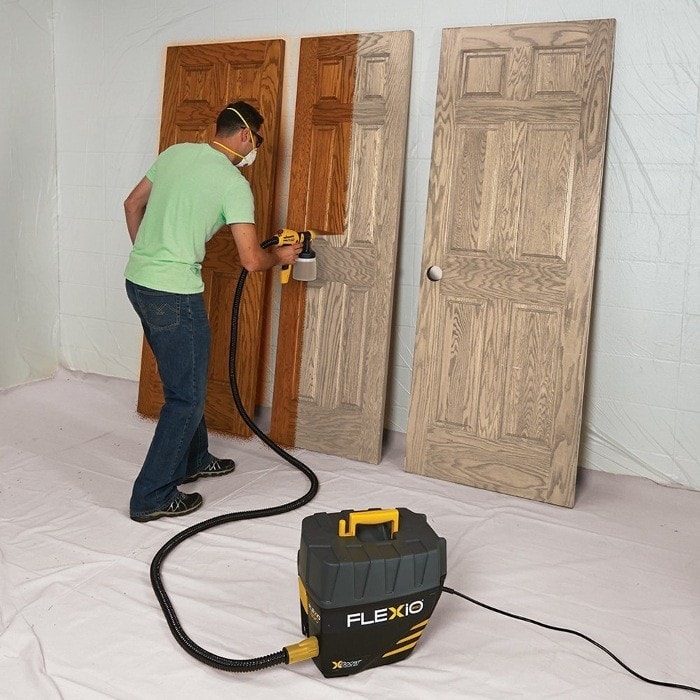 FAQ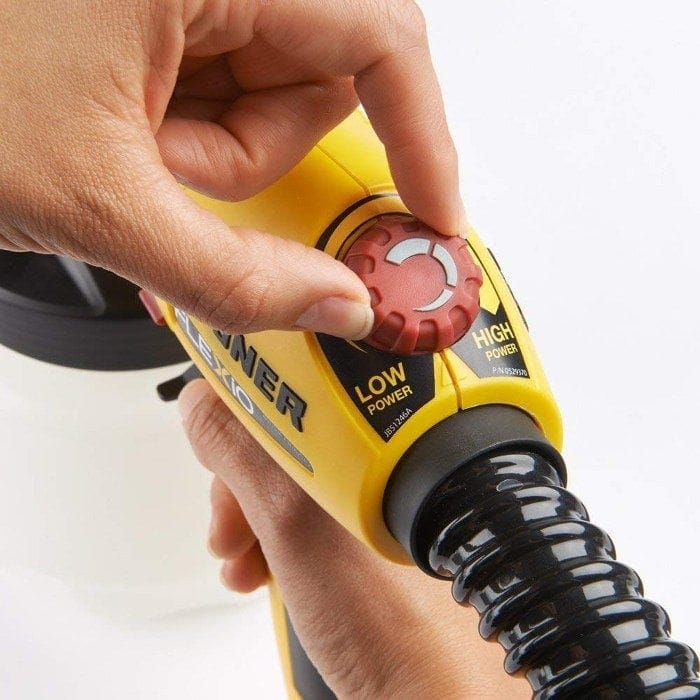 What the Users Say
It is in user feedback that it becomes clear just how split the performance capabilities of this tool really are.
Some users have nothing but glowing things to say about the Flexio 890. We have heard particularly satisfied feedback regarding the fine finish nozzle, which will allow users to do very detailed painting.
We have also heard from some users that aren't quite as pleased with the iSpray nozzle as they were with the fine finish setting. Apparently the iSpray is more prone to clogging, which seems to be even more prevalent the longer that you use the tool.
Clogs are a fairly common component of sprayers, and they often occur because the user hasn't been cleaning out the system very well. Owner complaints of clogs should be taken with a grain of salt if you are not aware of how said owners maintained their tools.
The biggest customer complaint that we have encountered is definitely the durability issue that we mentioned earlier.
Users have reported a variety of different components of the tool falling apart after ordinary use, which is certainly something worth taking into consideration.
Performance, for the most part, is sound, but this issue of durability is one that may rightly make you think twice about getting this tool.
Conclusion
The value of this product is mixed. There are certainly things to like about it. The settings make the tool versatile, and it seems to excel particularly well at detail jobs, which is a big plus.
Of course, if you are looking for a bargain buy, the price is also going to be hard to beat.
Still, the durability issue may well give you pause the same way that it gives us pause. After all, the value of a bargain-priced tool is certainly called into question if frequent repairs are needed.
Now that you have read our review, you will have to make the ultimate decision for yourself.