Are Shipping Container Homes Legal in Pennsylvania? Facts & FAQ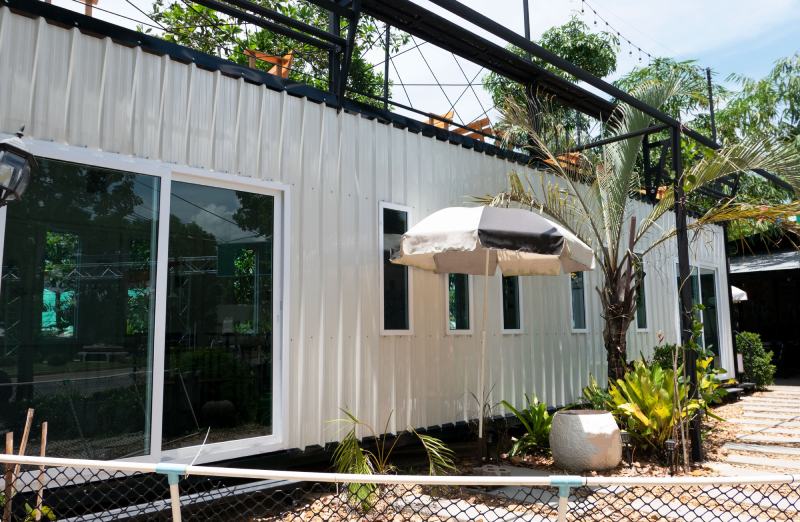 There is a growing trend among young and elderly home buyers: shipping container homes. Whether they are on a fixed budget or want a minimalist lifestyle, the buyers are welcoming the option of shipping container homes.
Fortunately, more and more states are welcoming the use of shipping containers for homes, and Pennsylvania is one of them. Read on to learn more!

What Is a Shipping Container?
Shipping containers, aka "sea cans" or "intermodal shipping containers", are used in the international shipping trade to transport goods without the need for unloading and reloading the contents. They are made of materials like wood, steel, and aluminum and can be transported by sea, planes, trucks, and trains.
Today, shipping containers are being constructed in the United States for homes, offices, and businesses. Their popularity is also growing in other countries. They are welcomed in countries like England, New Zealand, France, and Denmark for home construction.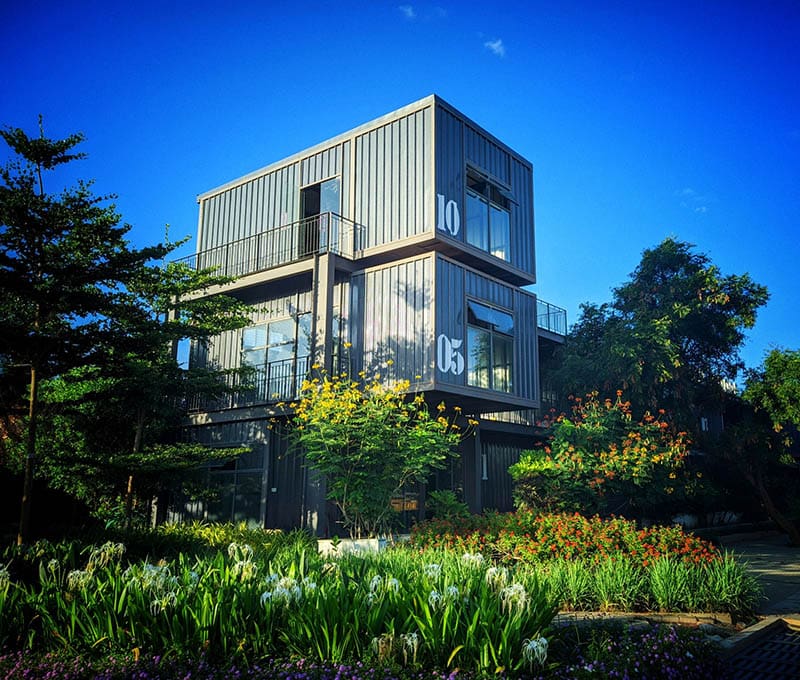 Shipping Container Homes
Shipping container homes are not permitted in all states, however. The zoning laws, local and state regulations, and codes also vary among towns, counties, and states.
In the state of Pennsylvania, the first order of business is to get a permit to ensure the container home is built according to the laws and that it is suitable for animals and humans.
Type and Category
The building and zoning laws vary by state and type of structure. To help determine the type of structure, you will need the size, configuration, and purpose.
Type and Category:
Size: Will the container home be a tiny home, a multi-unit, or a multi-story home?
Purpose: Is it a permanent home, a recreational structure, or a weekend getaway home?
Configuration: Is the structure on a permanent chassis, a foundation, or on wheels?
Based on the size, purpose, and configuration, your container home will be in one of these categories.
Factory-built or manufactured home:
Homes that are manufactured and placed on a permanent trailer chassis are referred to as mobile homes. They are factory produced and transported on a permanent chassis in one or more sections to their permanent site. Each section requires a red certification label on the outside.
These homes are held to the only national building code that is federally regulated in the U.S. and held to the manufactured home construction and safety standards of the U.S. Department of Housing and Urban Development (HUD).
Recreation Vehicles:
Recreation vehicles fall under the RV Industry Association's Standards (RVIA). They are red-label certified and factory-built, but meant for recreation. As of 2019, HUD clarified the difference. Manufactured containers or trailers on a chassis for recreation fall under the RVIA standards. If the manufactured home is permanent, it falls under the HUD safety standards.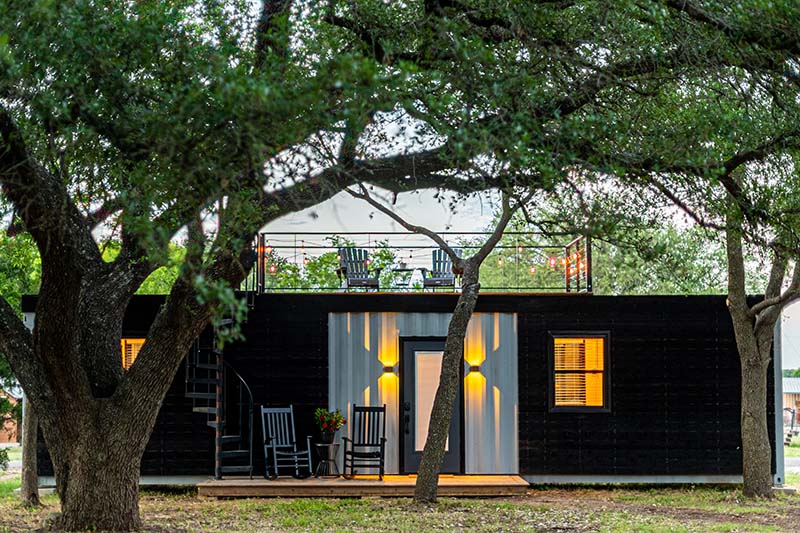 Shipping containers used for traveling, recreation, or camping may be considered recreational and subject to some restrictions for habitation.
Restrictions:
Modular Homes: Homes that fall into this category are factory built but assembled on the property. Unlike manufactured homes, they do not fall under the HUD code. Modular homes fall under the International Building Code (IBC). Containers purchased from websites that offer converted containers or shipping container homes manufacturers would be considered modular homes.
Tiny Homes: Since tiny homes can be fixed or on wheels, the building code requirements vary by state. In many areas, the requirements are minimal, so check with your local zoning office for this category.
Permanent Homes: This category is for container homes that are on a permanent foundation and converted on-site. Like modular and site-built homes, they fall into the International Residential Code (IRC).

Does All of Pennsylvania Accept Container Homes?
Luckily, the government of the state of Pennsylvania is accepting the use of containers for human habitation. There are state and local government regulations that must be adhered to, however. The zoning laws and codes will also require the builder to follow the proper procedures in constructing the container home.
Although there may be a few exceptions, most areas in Pennsylvania will require you to present a clear and precise building plan. Once the plan is approved, you will be able to obtain a permit.
While states like California, Mississippi, Oregon, and Minnesota have building laws that are stricter than some states, Pennsylvania is one of the states with more lenient building laws.
Unfortunately, there may be areas in the state of Pennsylvania that have laws that restrict the construction of a container home, even though it is legal in the state.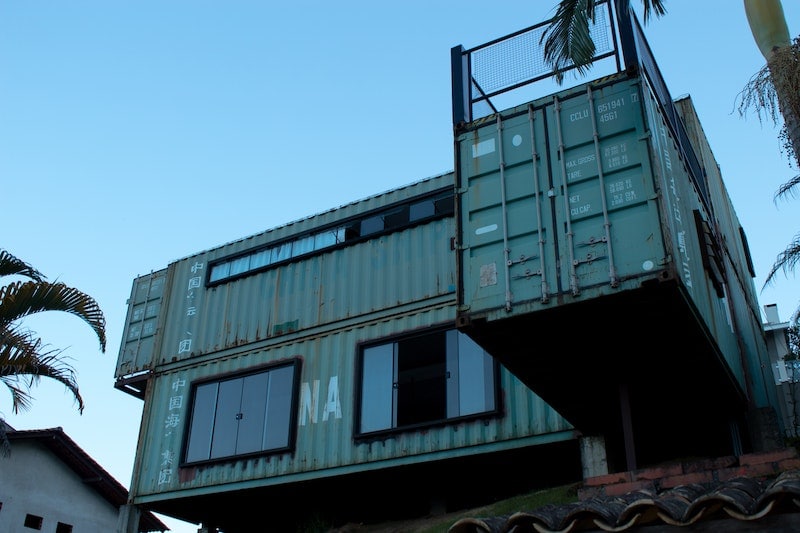 ---
Zoning
What is property zoning? Cities and towns have zoning restrictions to keep businesses out of residential areas. The city zoning laws set the standards for the structures in a particular area. The building standards apply to things like landscaping and plumbing. They can also have separate rules for standard and mobile homes.
Zoning requirements and restrictions vary among cities and towns so be sure to check with your local zoning office for the required regulations in your area.
---
Building Codes and Permits
In most cases, businesses and homeowners are required to obtain a building permit. Shipping container homes are no exception. The laws governing the placement of buildings or objects on your property vary, so contact your local zoning office to be sure you obtain the proper permits.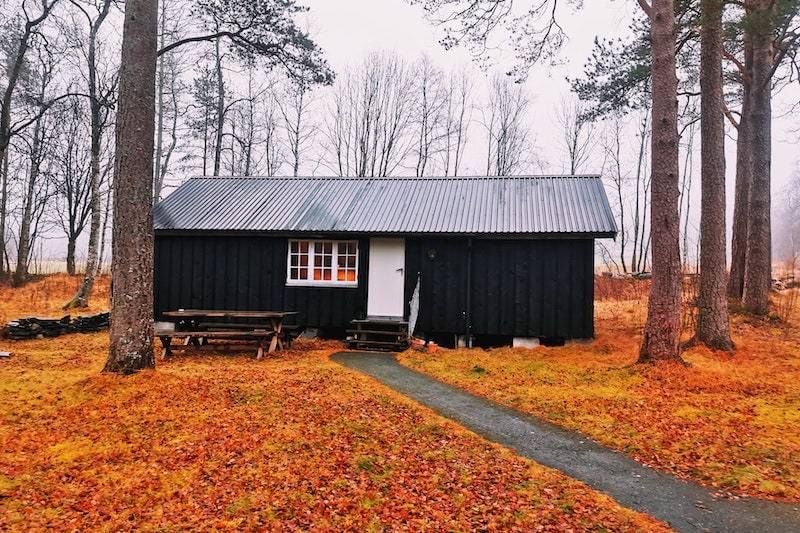 ---
Housing Codes
The local zoning codes can vary depending on the type of home on your property. The regulations for a standard home may be different than a manufactured, mobile, or modular home. Unfortunately, determining the difference between a standard and a non-standard home can be difficult.
To determine the proper description of the container home, get the official description for a modular or manufactured home from the zoning officer before you place a container home on your property.
State or county authorities and the container home manufacturer can also familiarize you with the zoning and manufacturing regulations in your area.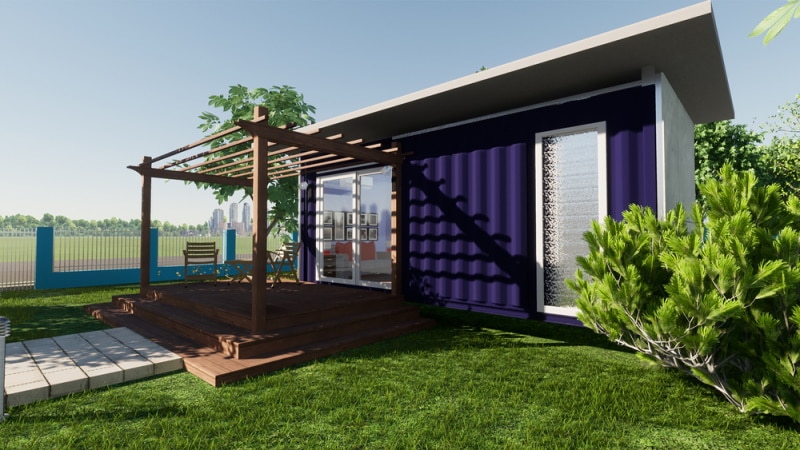 ---
Deed Restrictions and HOA Rules
In addition to local and state government rules and requirements, there may be other rules you need to follow. If you belong to a homeowners' association (HOA), there may be additional or specific permits required by the HOA. They may include permits for unique homes, specialized permits, or temporary or permanent use permits.
Deed restriction can also affect where the container can be placed on the property. These restrictions can usually be found on your HOA documents. They include the size of the container, the type of construction, landscaping, and HUD code requirements.
Shipping container laws are not as complex as it seems, however. Whether you are putting a container on your property for storage or for human and animal habitation, you can get most of the information and guidance from your local zoning or government office.
The permanence of the container will also determine if a permit is required. And if so, what type is required for a container?
Conclusion
Fortunately, Pennsylvania is a friendly state if you want to place a shipping container home on your property. There are exceptions, however. The state has certain laws, codes, and regulations that need to be followed to ensure the standards of safety and construction. We recommend you contact your local courthouse, zoning officer, or proper governing agency to obtain the necessary permits and requirements so that placing your container home is a smooth process that you can enjoy for many years.
Related Read:
---
Featured Image Credit: oatautta, Shutterstock