5 Best Air Reciprocating Saws of 2023 – Top Picks & Reviews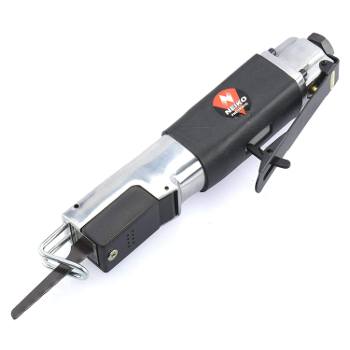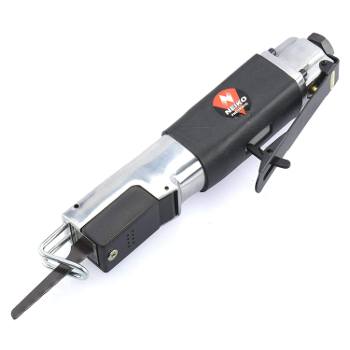 The air reciprocating saw is a true staple in the arsenal of every woodworker, every do-it-yourselfer, every carpenter or contractor out there. You know that you need one (a good one at that) but you just don't quite know where to find the best one.
Does that sound like your situation?
If so, it is certainly a common one. The struggle of finding a good reciprocating saw is real. There are lots of options out there to choose from, and while the terms used to describe them are all fairly similar, the reality is that they certainly do not all perform the same.
Chances are you don't have the time to do the research required to figure out which options are good, and which are duds. The good news is that we do.
We have done the research, performed the tests, and assembled our findings in this guide. Read on for some air reciprocating saw reviews!
---
Our Favorite Models of 2023 Compared:
Rating
Image
Product
Details

Top Pick

Ingersoll Rand 429

Vibration Reduction
Quick
Very Versatile
CHECK PRICE

Astro 930

Compact
Versatile
Affordable
CHECK PRICE

Best Value

Neiko 30065A

Best for the Money
10
000 Strokes Per Minute
Versatile
CHECK PRICE

OEMTOOLS 24409

Affordable
Lightweight Design
CHECK PRICE

Central Pneumatic 91753

Most Affordable Saw on List
Air consumption: 3 CFM @ 90 PSI
Lightweight
CHECK PRICE
The 5 Best Air Powered Reciprocating Saws:
1.

Ingersoll Rand 429 Air Reciprocating Saw – Best Overall

In first, we have our top pick on this list, the Ingersoll Rand 429. We were able to identify the Ingersoll Rand as the best option out there thanks to a slew of interesting features that establish it as a top contender.
One of the first things that shoppers will notice about this unit is that it is very quick, able to deliver 10,000-strokes per minute.
This saw can apply that stroke rate to a variety of materials, including plastics, sheet metals, and other materials.
It also features a reduced vibration component that will serve both to keep you more comfortable, and your work more accurate.
Finally, it's also just versatile, capable of cutting on flat or curved surfaces for a deeply expanded range of function.
There is a lot to like here, and perhaps best of all, not very much to complain about. Of course, we are not trying to say that the tool is perfect. One thing that is worth keeping in mind is that this is the priciest tool on our list, which unfortunately might eliminate as an option for some.
Still, if you don't mind paying a little bit extra you are sure to find that it was well worth the price.
Pros
Vibration Reduction
Quick
Very Versatile
---
2.

Astro 930 Mini Air Saw – The Runner-up
In second, we have the Astro 930 Mini. The first thing that most shoppers are probably going to notice about this unit is the size. It is quite possibly the most compact unit on the list, which is in many ways a very positive thing.
A compact tool reduces fatigue and is handy for tight places. Of course, size isn't all that this tool has going for it. It also features a stroke rate of 9000 per minute (a very impressive number given the size of the unit) and the ability to cut through a variety of metals and fiber glasses, make it ideal for body work on a car.
To put the icing on the cake, this unit is also a good bit more affordable than our top pick, which will make the Astro a good buy for people that like the performance of the Ingersoll but not the price.
One thing to look out for is that, unlike the Ingersoll, there is no vibration reduction component at work. This means that during long hours at the job you may be a little bit sorer than you otherwise would have been.
Other than that, it is a great tool at a pretty good price!
Pros
Compact
Versatile
9000 Strokes Per Minute
Affordable for Top Tier Saw
---
3.

Neiko 30065A Air Saw – Best Value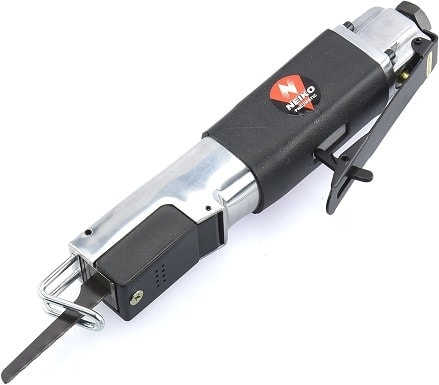 Third, and in our best air reciprocating saw for the money slot, we have the Neiko 30065A. This tool earned itself a special slot on the list for providing an optimal combination of value and quality.
Price aside, shoppers are sure to simply notice that this unit functions at a very high level. It features an impressive ten thousand strokes per minute, and it is nearly just as versatile as the last two air saws that we looked at, able to cut intricate shapes on flat and curved services.
Truly it really is an excellent and affordable tool for most bodywork and hobby projects. But all of this said, some flaws kept the Neiko out of our top two.
For one thing, the blades are a little flimsy. Saw blades will always break, but you may find yourself changing the blades on this tool more than you are used to, which is always a little frustrating.
The blade changes are also somewhat complicated which can be tedious.
These things aside it is a great budget option to consider!
Pros
Best for the Money
10,000 Strokes Per Minute
Versatile
Cons
Weak blades
Complicated blade changes
---
4.

OEMTOOLS 24409 Air-Powered Sawing Tool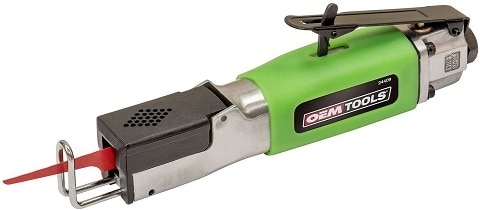 In fourth, we have the OEMTOOLS 24409. While this is going to serve as a fine tool for some users, there are unfortunately some flaws that end up keeping it towards the bottom of our list.
First, the good. This unit is very lightweight, and it also happens to be one of the more affordable choices on the list.
Unfortunately, these pros are overshadowed by the cons. The system is very susceptible to vibration. Blades break easily. Changing them is a big pain.
If you need a budget friendly option, this unit will technically work, but most shoppers will be much better served by our best for the money pick.
Pros
Affordable
Lightweight Design
Cons
Susceptible to vibration
Poor blade strength
Overly complicated blade changes
---
5.

Central Pneumatic 91753 Saw

Last, we have the Central Pneumatic. Unfortunately, most shoppers will likely soon agree that it is no surprise this unit has found itself at the bottom of our list.
First, the good. This is actually technically the most affordable option on our list. If budget is truly your only consideration, this might be the one for you. However, if you value quality performance you will really want to think about going with something else.
The bottom line is that this tool simply can't do what the others on this list can. It lacks power, the unit itself is not very durable, and it does not have near the level of versatility as the other saws we have looked at today.
This tool may be a fine and affordable choice for working through sheet metal, but if you need anything more of it than that you are going to want to think long and hard about spending your money elsewhere.
Pros
Most Affordable Saw on List
Cons
Fragile blades
Very prone to vibration
Lacks power
---
Buyer's Guide – Choosing the Best Air Powered Reciprocating Saw
If you have read our reviews but still feel like you are in over your head, that is understandable. Choosing the right tool is important, and doing it the right way can sometimes require a lot of information.
If you still feel a little bit lost as to which product is going to best serve your situation, then keep reading to find out how to buy the best reciprocating saw for your needs.
Price
One of the first things that you likely noticed (and were undoubtedly glad to find) is that you don't have to spend tons of money to get a good saw.
In terms of power tools, the air reciprocating saw is one of the more affordable and reasonably priced options out there.
If you are looking for the highest level of value possible, you are going to get it with our best for the money pick.
On the other hand, if you want to consider buying a higher tier product than you normally would have because of the affordable base price of the tool, you may consider upgrading to a pricier but better model, like our top pick.
Cutting Speed
The speed at which you cut is linked to the speed at which you will work. A reciprocating saw's cut speed is dictated by two factors: the length of the stroke, and the speed of the stroke.
If you hope to get a quick, high performing tool, you are going to want to select something that excels at these two factors.
Tool-Free
Changing the blade on a reciprocating saw used to be an overly complicated process that craftsmen dreaded. Performing the task required tools, and a threshold for tedium that most people frankly do not have.
This is mostly a thing of the past. The majority of reciprocating saws that are out there these days feature a tool-less blade change system.
We strongly recommend that you never settle for a tool that does not feature this component. Not only will the tooled blade changes waste your time, but the need to do it also indicates that the manufacturer is not using contemporary technology.
Variable Speed Trigger
The variable speed trigger is an important component of any tool because it empowers you to take a much more individualized approach to every task that you perform.
Rather than using the same method all across the board, the variable speed trigger allows you to add an extra level of precision to your work.
This feature is generally associated with more expensive tools, but you can find it on bargain units if you know where to look.
Conclusion
And there you have it! You have read your air reciprocating saw reviews, and now you are left with the burden of choosing which impressive option you will be taking home with you.
It's not a bad problem to have, but it can still be a little bit tricky. If you are struggling with this decision, you may be pleased to recall that we did have a couple of suggestions for you that might help.
Shoppers that value quality over everything are going to want to go with our top pick, the Ingersoll Rand 429. This unit earned itself the top slot by providing an unrivaled level of performance that the other options just couldn't quite match.
On the other hand, if your budget mandates that you look for a combination of affordability and performance, you will want to think about going with our best for the money pick, the Neiko 30065A.
Of course, at the end of the day, our only goal is to inform, not to tell you what to buy. We only hope that we have made your decision easier for you. Now that you have the helpful information that we have laid out in this guide, you go can go out and make an informed buying decision!
More buying guides like this: