80s Interior Design Trends — 11 Ideas to Celebrate the Decade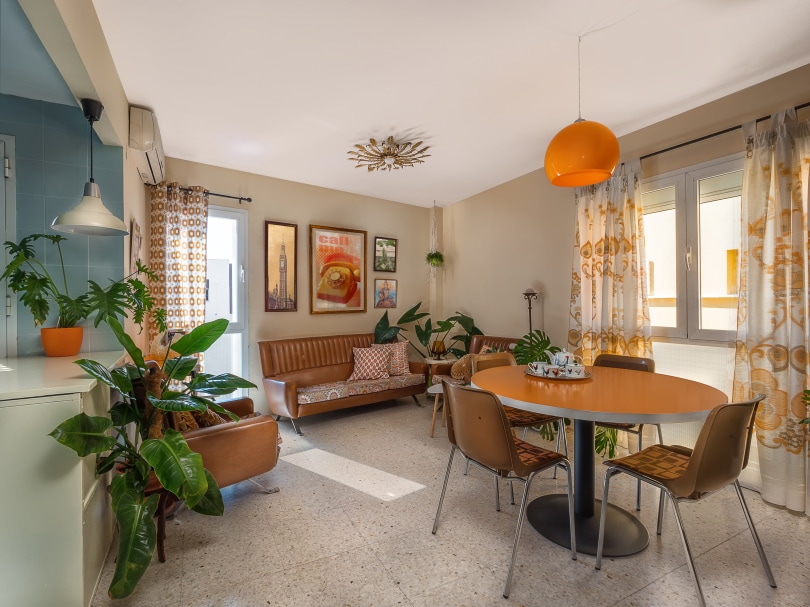 Sometimes all you need to give your room a modern touch is a blast from the past. But while some older styles can provide a great touch to your room, others should stay in the '80s!
With so many different interior design trends to comb through, it can be a challenge to find the ones that actually work with a modern setup. Here, we highlighted 11 of the best interior design trends from the '80s that work remarkably well with modern setups.
It's time to revive some of these trends, and others simply never went out of style!

Top 11 Interior Design Trends from the 80's
1.

Pastel Colors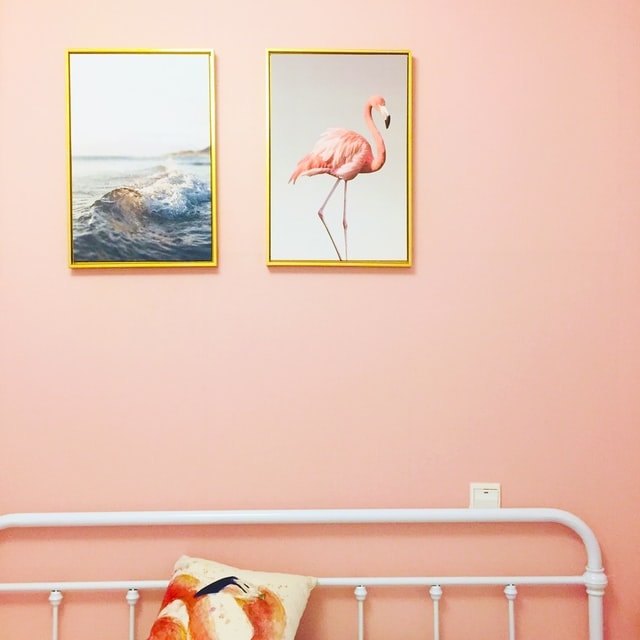 The '80s were well-known for their bright colors, but it's the more subdued pastels that tie everything together. Pastels work as a nice base to inspire the rest of your home décor.
You can pick a few different colors for the walls throughout your home, or you can stick with one color that you love and paint every room in your house with it! Just keep in mind that pastels only work as well as the décor that you pair them with, so think of everything else that you have in your home before painting anything.
---
2.

Memphis Style
It was a classic style in the '80s, and it still holds appeal today if you do it right. Stick with bright and interesting options, add curved edges and neon lights, and finish it off with geometrical furniture.
It takes a bit of work, but when you do it right, an interior decorated in Memphis style rocks!
---
3.

CD Racks
It's more of a vintage look, but for those who want to set a living space or even a bedroom apart, having a vintage display of CDs is a great way to do it. Just keep in mind that you can only pull this off if you have enough CDs.
If you don't, consider converting the CD space into a bookshelf to achieve a similar look.
---
4.

Floral Bed Covers
One trend that started in the '80s and never went out of style is floral bed covers. These are ideal for adding a touch of nature to your bedroom, and you can easily tie them in with floral and another natural décor throughout the rest of the room.
---
5.

Lucite
Lucite might not be a name that you're familiar with, but chances are that you've seen Lucite furniture out there. Lucite is a clear thick plastic that can easily pair with various room décor.
Try finding Lucite chairs and other types of furniture to highlight the areas of the room that you want people to focus on and take everything to the next level.
Related Read: 17 Design Ideas for an '80s Kitchen (With Pictures)
---
6.

Entertainment Centers
Back in the '80s, you needed an entertainment center for your TV. Today, you can mount one on the wall, but consider using an old-school style and putting a modern flair twist on it.
The entertainment centers of today are set up perfectly for large televisions (in screen size, not width or weight!), and you can use them as a centerpiece of your living area. Not only does the entertainment center itself act as a focal point, but you can customize it to fit whatever style you're going for.
---
7.

Bed Curtains
Bed curtains aren't for everyone, but when you do it right, they can be an awesome centerpiece to your bedroom décor. It takes a bit of work and vision to pull off, but when you do it right, it's hard to argue with the final result.
---
8.

Tropical Prints
A natural look is an excellent addition to any décor, and there's no reason that you can't take it to the next level by making it the main focus. Adding tropical prints to the walls or smaller aspects like tablecloths and sheets can be a great way to introduce a more natural style to your home.
Pairing these tropical prints with actual plants and other natural aspects can help everything feel a bit more real and push the entire décor over the top.
---
9.

Heavy Drapes
Nothing can transform a room quite like a set of top-notch drapes. These provide a way for you to completely transform an entire wall and room by simply opening and closing them!
If you need a little time to yourself or want to block out the natural light for a movie or a nap, heavy drapes can do it with ease. Of course, when you want to brighten the room a bit, you can open the drapes and let in more natural light!
When you add in the touch of style that you can get by selecting the colors and patterns on the drapes, they're a real win-win when you're setting up a room.
---
10.

Lace Curtains
While lace curtains don't have light-blocking-out possibilities, they're still an outstanding choice to add to a room. While heavy drapes can close off a room, lace curtains create a light and airy feeling.
They also pair well with classic pastels and neon '80s colors. If you're looking to combine a few '80s trends and give a room an awesome modern look, lace curtains can go a long way.
---
11.

Hanging Plants
There are tons of benefits to having plants throughout your home, so why did hanging plants ever go out of style? If you're already using floral and tropical designs throughout the room or your entire home, adding hanging plants can take everything to the next level.
It requires a bit more work to keep them all alive and blooming, but they will give you fresh air and make the entire room feel more comfortable.

Final Thoughts
When you're designing your room or your home, sometimes the best thing that you can do is to pull from older influences to tie everything together. When you perfectly combine the best of older styles, you can create a modern masterpiece that will have you falling in love with your space all over again.
---
Featured Image Credit: elRoce, Shutterstock