7 Best Automotive Clear Coat Spray Cans of 2023 – Top Picks & Reviews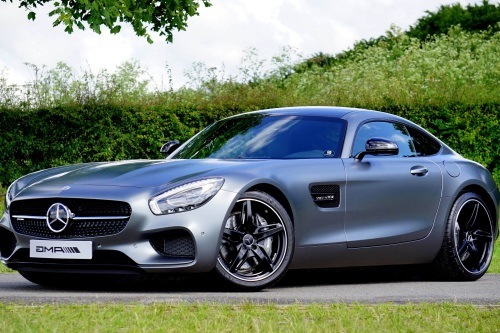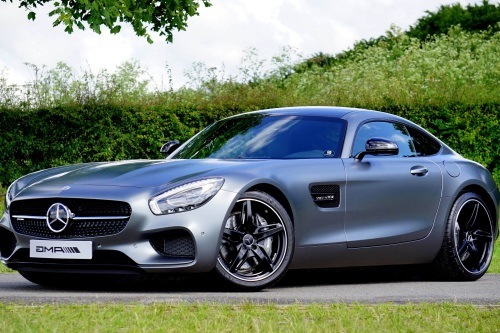 Most of us value the appearance of our cars. A sleek, shiny car says that you care about details, are organized, and take your image seriously. One great way to preserve that look is to put a clear coat on your car's paint job.
It'll protect your car's exterior from nicks and scratches from everyday driving and from the sun's UV rays. There's value beyond just making it look good. It'll extend the life of your car's exterior and save you money in the long run.
Finding the right one can frustrate people who are unfamiliar with this product. To help out, we looked at some of the different brands of clear coats available. We narrowed our reviews to what's available in spray cans because those are the easiest to use. In case you need more, we also included a buyer's guide to explain our thought process and help you with comparison shopping.
---
Our Favorite Products in 2023
Rating
Image
Product
Details

Best Overall

Spraymax 2K Clear Coat

Goes on evenly
Great value
Great appearance
CHECK PRICE

Best Value

VHT Clear Exact-Match Top Coat

Very affordable
Easy to apply
Perfect for small jobs
CHECK PRICE

POR-15 Top Coat Gloss

Looks great
Hard finish
Rust preventive paint
CHECK PRICE

PlastiKote 1000 Universal Clear Coat

Easy on the wallet
Resists scratches and nicks
Durable acrylic lacquer paint
CHECK PRICE

KBS Coatings High Diamond Finish

Applies smoothly
Works fast
Durable coat
CHECK PRICE
7 Best Automotive Clear Coat Spray Paints
1.

Spraymax Clear Coat Spray Can – Best Overall

The Spraymax 2K Clear Coat is as good as it gets and is our pick for the best overall automotive clear coat. It's easy to apply, sprays on evenly, and dries to a hard, high-gloss coat. Novices can use it, and in the hands of someone with experience, it'll ensure painted surfaces look as new as the day your car rolls off the assembly line.
Most of the time, superb performance is tied to cost. If you want the best, you have to pay for the best. It's the case here, too, but the difference between this and the lower-tier products is very slight, and the cost of a can is less than a family meal from a fast food place.
A note of caution, however. Several spray-can clear coats involve hazardous chemicals, and Spraymax is one of them. If you use it, ensure you're in a well-ventilated place and wearing proper protective equipment.
Pros
Great appearance
Easy to apply
Goes on evenly
Hard finish
Great value
---
2.

VHT Perfect Match Clear Coat Spray Can – Best Value

We don't recommend painting your car on a budget because going cheap means getting a sub-standard product. On the other hand, if you have touch-up work to do or even intend to use a clear coat on something exposed to the elements, it's worth looking at options that'll save a few bucks.
The Exact-Match Automotive Top Coat from VHT is worth a look, and it's the best clear coat for the money. It's affordable on any budget and is perfect if you're not looking to redo your entire car. It's also pretty simple to apply. However, the results could be more consistent. We think a lot of that concerns the nozzle, which isn't very user-friendly. But again, this is best used for minor touch-ups and spot jobs. For those, it works well.
Pros
Very affordable
Easy to apply
Perfect for small jobs
Cons
Inconsistent results
Nozzle could be better
Not best for whole-car jobs
---
3.

POR-15 Top Coat Auto Spray Paint Can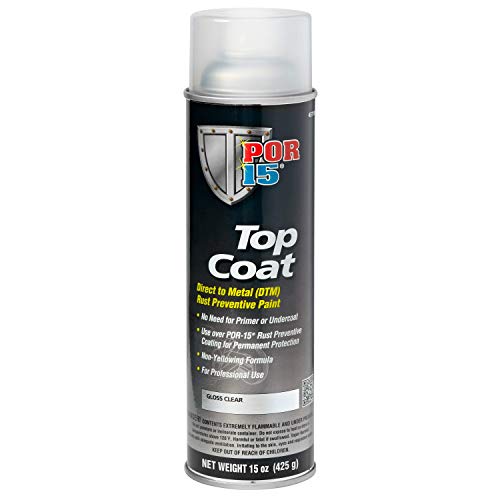 One of the best finishes you'll get from a clear coat spray is from POR, which has an excellent reputation for car applications. The POR-15 45718 Top Coat Gloss does the brand right, with a great glossy look upon drying and a finish that's hard as nails. It'll look good while protecting your car from nicks and scratches.
It performs great at the basics of looking good and drying hard. However, it starts to show shortcomings when it comes to extended use. It doesn't prevent rust from returning and has questionable UV protection, as it can start to fade rather quickly. One other thing that should give you pause is the price. Its subpar performance deserves a mid-range price, but it's priced like a top-shelf product.
Cons
Questionable UV protection
Doesn't prevent rust from returning
Kind of pricey
---
4.

PlastiKote Automotive Match-Up Coat Spray-Can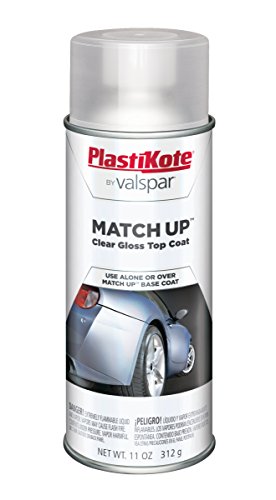 The PlastiKote 1000 Universal Clear Coat Automotive Touch-Up Paint Can's name says it all. It is designed for touching up your car or doing small jobs, like a cooler you want to put a coating on or a replacement panel you need to get shining like the rest of your car. It's great for spot jobs but not intended for a whole car.
One thing to like is the per-can price. Again, we don't recommend applying a layer of coating on the cheap, but if you need an affordable spray, PlastiKote is a good option.
On the paltry side, the application tip is subpar, which leads to an inconsistent application. Unfortunately, it can change the color of the paint you're using it on. For something that's supposed to be a clear coat, that's an undesirable trait.
Pros
Easy on the wallet
Best for small jobs
Cons
Bad application tip
Inconsistent spray
Color doesn't always match
---
5.

KBS Coatings Diamond Gloss Spray Can

The KBS Coatings High Diamond Finish is at its best when in between the can and whatever you're applying it to. It goes on evenly and works quickly to dry and bond to whatever you're spraying it on. This is a big plus because the point of using a spray can is that it's supposed to be better for both of these reasons.
It's also a pretty solid coating. It'll protect what you apply it to, but it won't quite stick to everything. The problem is that the finished product isn't going to look new. It's not glossy, and rather than clear, it can look cloudy. It also has difficulty adhering to brass.
Pros
Applies smoothly
Works fast
Durable coat
Cons
Not very glossy
Cloudy rather than clear
Doesn't adhere to all surfaces
---
6.

Maxima High Gloss Coating
The biggest drawback to Maxima's 78920 SC1 High Gloss Coating is that it's not designed for cars. It's designed for power sports. If you have a high-performance bike used for racing, it should be on your list of clear coats to consider. We're assuming you're looking for a product intended for cars.
What you might like is the price. It's pretty affordable and makes metal parts shine. The problem is that it can get wiped off pretty quickly. If you use it on your car, you'll reapply it regularly. It will also draw mud and dust and let it cling rather than shed grit.
Pros
Very affordable
Looks great
Cons
Not designed for cars
Collects dust
Doesn't last very long
---
7.

U-Pol CLEAR Car Coat Spray Cans
There's not much to say about the U-Pol Products CLEAR#1 High Gloss Coat. There are much better products that deliver better value. It does dry nice and shiny, which is a priority if you try to make your old car look new again.
But at what cost? It will leave air bubbles on your car's exterior if you get it wrong. Some products can compensate for that by making the application easier with a consistent spray pattern that applies a consistent coating. U-Pol comes out thin and in an inconsistent pattern, which produces more bubbling.
It also costs more than it ought to. It's not the most expensive spray we looked at, but it's the most expensive in terms of performance. It's just a bad deal all around.
Cons
Poor value
Bad spray pattern
Thin
Prone to bubbling
---
Buyer's Guide – Purchasing the Best Clear Coat Spray Paint
Getting the best out of an automotive clear coat starts with purchasing the right one. It's not just about buying the most expensive brand and assuming it's the best. There are a few factors to consider that might push you in a different direction. Remember, a clear coat is a permanent coating.
This buyer guide can help you determine what to look for in an automotive clear coat. There are clear coats that you apply with brushes like house paint, but for first-time users, spray cans tend to be easier to use and deliver more consistent results. Here are some things to consider when looking to buy automotive clear coats.
Compatibility
The first and most important factor in picking which clear coat to get for your car is compatibility with the paint job. We can't emphasize this enough. If your car is painted with paint that won't react well with the clear coat you're considering, go a different route. It can be the best and most affordable clear coat on the market, but don't use it if it isn't compatible with your car's paint.
Application factors
An underappreciated factor in purchasing the correct clear coat is knowing how it will interact with the environment while being applied. You'll want a controlled setting, like inside a garage and out of the rain, dust, and sunlight.
Many of these coatings also have health hazard warnings because of the chemicals used. While it's preferable to do it inside, that option might not be available.
Match the clear coat to the climate you live in. Make sure that it's not likely to bubble up because of ambient humidity. If you live in a pretty dusty place, get something fast-drying.
Application pattern
The point of using a spray can to apply a clear coat is the convenience and pattern of the spray. The idea is that using a spray can apply coating more evenly than a paintbrush. You can break that down further by finding one that is best at applying a smooth, even coat. Consider whether the coating is just a traditional spray can or if it comes with attachments to allow you to spray it on with precision.
Promised protection
We've mostly talked about choosing a clear coat based on how it interacts with your car. This is important because it will affect how your car looks. Next, you'll want to start looking at what the different products protect your car against.
A priority is finding a clear coat that protects against UV rays. There are a couple of reasons for this. With many people looking to protect their cars from nicks, scratches, and rust, you can underappreciate how damaging the sun can be to your paint job. The sun's ability to dull your paint is also ever-present, even in places that are cloudy often. Make sun protection a priority.
Be advised that not all brands protect against scratches. Make sure that when you buy a clear coat, you know exactly what it'll protect your car from.
Get Enough
One thing you want to do is get enough to do the job. Ensure the product can cover the entire area you want to be coated. It's not a make-or-break factor, but if you've settled on a brand that is good enough for three-quarters of the job, get two cans. You can always use the extra on headlights, coolers, fishing lures, and other things.
Price
We don't recommend using price as a primary means of choosing a clear coat. Because we're talking about the appearance of your car, you want to spend money to make sure you get the right stuff. If you've narrowed your choice down to a couple of different products, however, and one costs a little less than the other, save yourself a few bucks.
Note: we also recently wrote about the 5 best spray paints for rims. May be worth reading too.
Conclusion
Spraymax's 3680061 2K Clear Coat gets our top spot because it's the all-around best. Just make sure that if you use it, you wear proper protective equipment. VHT's BCL0125 Clear Exact-Match Automotive Top Coat is a great bargain spray, but we recommend using it only for touch-ups. The POR-15 45718 Top Coat Gloss Clear Spray Paint produces a hard, shiny finish, which is precisely what you want. Rust will come back annoyingly fast, however, and we question whether it's UV-resistant.
The PlastiKote 1000 Universal Clear Coat Automotive Touch-Up Paint Can is a budget spray best used on minor jobs. Its shortcomings become glaring on larger surfaces. KBS Coatings' 8114 High Diamond Finish Clear Aerosol Gloss applies quickly and leaves a hard finish, but it does not dry clear. Maxima's 78920 SC1 High Gloss Coating is great for dirt bikes but not for cars. It also holds on to mud and dust. Finally, while the U-Pol Products 0796 Clear CLEAR#1 High Gloss Coat leaves a glossy finish, it's also prone to leaving bubbles.
We hope you found value in our reviews and our buyers' guide. An excellent automotive clear coat can make your car sparkle, but a bad one will make you want to scream, so ensure you get the right one.
Another popular article worth reading is our breakdown of the top car sealants on the market.