5 Best Car Paint Sealants of 2023 – Reviews & Top Picks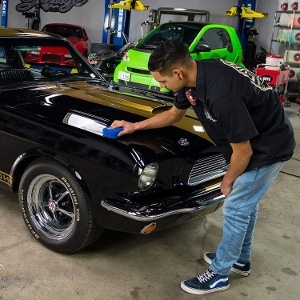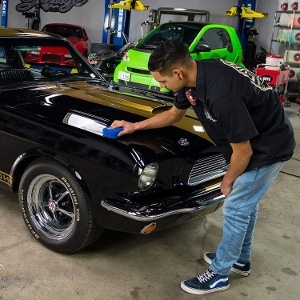 When looking for car paint sealants, quality is put at a premium. This is your vehicle that we're talking about after all. When maintaining it in any capacity, you need equipment that will not only make it run smoothly but will also make it look good.
If you don't feel quite comfortable enough with the car paint sealant world to make an informed decision, that's ok.
It's ok, because we've made ourselves experts on this matter! This year, we've looked at, studied, and tested many car paint sealants, and we've assembled what we learned in this guide for you to see—five of the best car paint sealants for a variety of buyers.
With this guide, we've made things easy for you. Your only job is to read our car paint sealant reviews, and decide which option is right for your car!
---
Our Favorites of 2023 Compared
Rating
Image
Product
Details

Best Overall

Wolfgang WG-5500 Deep Gloss

Premium protection
Leaves your car looking shiny
Reapply every several months
CHECK PRICE

Meguiar's M21 Mirror Glaze

Easy to apply
Conceals scratches
Deepens and darkens paint colors
CHECK PRICE

Best Value

CarGuys Hybrid Wax Sealant

Quick to apply
Best for the money
Enrich the colors of your car
CHECK PRICE

Chemical Guys JetSeal

Glossy finish
Minimizes wear and tear
Protection from the environmental elements
CHECK PRICE

Klasse High Gloss

Protects paint
Lasts for up to 12 months
Anti-static and non-abrasive
CHECK PRICE
The 5 Best Car Paint Sealants – Reviews
1.

Wolfgang Car Paint Sealant – Best Overall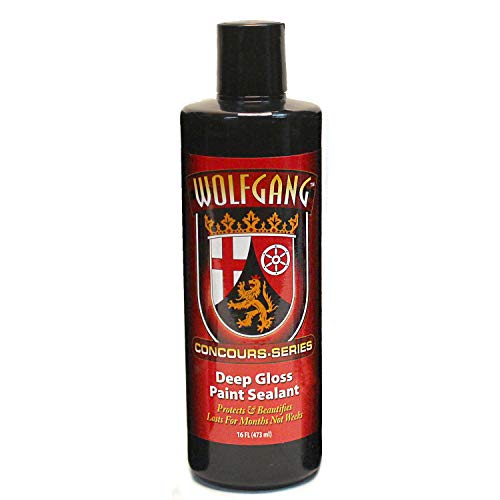 The Wolfgang WG-5500 Deep Gloss has earned the top spot on our list by providing users with the perfect combination of beauty and longevity.
This polymer blend sealant includes a glossy wax that will help make the colors of your car pop in a way that other sealants just can't manage.
Each coating that you put on also has a long lifespan. While many car paint sealants only last for a matter of weeks, the Wolfgang gives you roughly three months of protection.
This is going to be a great feature for buyers who don't want to have to constantly reapply the sealant throughout the year.
And of course, like any good sealant, the Wolfgang also fortifies your paint job against the regular wear and tear of the world.
In terms of cons, we didn't find a lot to speak of. It is more expensive than many of the other options that we'll be looking at today, but it's still significantly more affordable than what you'll find at the dealership.
The sealant also has an abnormally long wait time to set in. Whereas many other similar products take several hours, this one takes twelve.
Depending on your lifestyle, this may or may not be irritating. But for some users, it might be difficult to find a twelve-hour block of time when they won't need to use their car.
Forgiving these small cons, it's a good sealant that virtually every buyer will appreciate. Not only does this sealant go well for used cars, it's also one of the best car paint sealants for new cars.
Pros
Premium Protection for Paint Job
Leaves Your Car Looking Shiny
Only Needs to Be Reapplied Every Several Months
Cons
A little pricier than some of the other options
Sealant takes 12 hours to set in
---
2.

Meguiar's Mirror Glaze Car Paint Sealant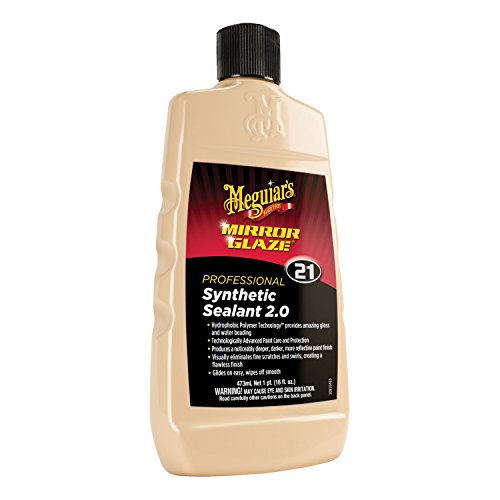 The Meguiar's M21 Mirror Glaze offers buyers a high-quality finish that very nearly rivals that of the Wolfgang.
Truly, this glaze checks all of the boxes that most people value in a car paint sealant. It's able to conceal fine scratches so that your car will look as though it just rolled off the lot, it's easy to apply, and it will bring out the colors of your car in a way that makes them look deeper, darker, and far richer than before.
So, why didn't this sealant assume the top slot on our list? It really comes down to value. Standing on its own merits, the Meguiar's M21 Mirror Glaze is a great product that most buyers will be very happy with.
However, it doesn't last quite as long the first sealant that we looked at (usually weeks instead of months). This means that you'll have to reapply it more than you might have bargained for.
While this isn't an enormous con in its own right, shoppers may want to keep in mind that for a similar price, they can get a sealant that will last a little bit longer.
Still, if you're not interested in what the Wolfgang has to offer, this is going to be a suitable alternative.
Pros
Conceals Scratches
Deepens and Darkens Paint Colors
Easy to Apply
Cons
Does not last as long as the Wolfgang
---
3.

CarGuys Hybrid Wax Automotive Sealant – Best Value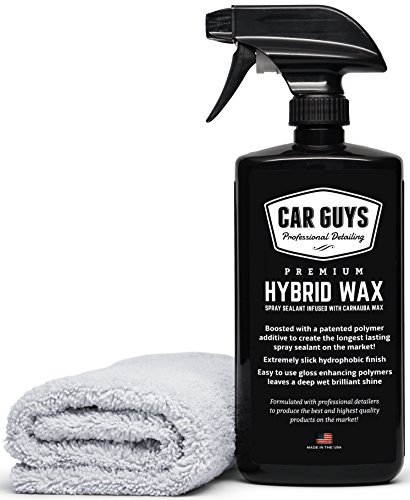 CarGuys Hybrid Wax Sealant manages to provide buyers on a budget with quality that they can afford, earning this sealant wins our "best car paint sealer for the money" distinction.
If you liked what the other sealants had to offer, but weren't so thrilled by their price, then this is going to be one to keep in mind.
More than being affordable, it's just a good sealant. Like our top two options, it's going to conceal scratches, protect paint, and enrich the colors of your car. It's even quick to use, requiring only fifteen minutes to apply to your entire vehicle.
The issues weren't huge, either. Do keep in mind that you aren't going to get the same rich gleam that the other waxes are able to provide.
It also won't last quite as long.
These are cons that go with the territory when looking at a sealant in this price range, but if you find them too stifling, you can always pay a little bit more to get a little bit more.
However, if you do have to stick to a budget, there's still a lot to like in the CarGauys Hybrid Wax Sealant.
Pros
Best for the Money
Quick to Apply
Cons
Does not produce much of a shine
Will not last as long as other options
---
4.

Chemical Guys JetSeal Paint Sealant for Cars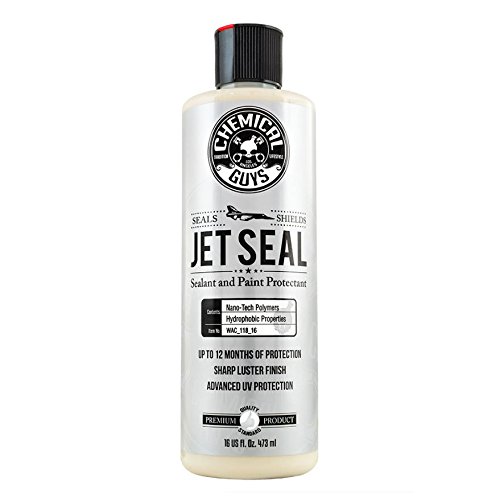 Chemical Guys Wac takes our penultimate slot today. There are certainly some things to like about this product, but we do feel that because of a couple of irritating quirks, most buyers are probably going to prefer one of the other options on our list.
It's definitely not all bad. You get a nice glossy finish and, like any decent paint sealant, it's going to minimize the presence of wear and tear.
The issue is that it simply doesn't stand up well against the other options on the list. For one thing, it skews high on the price range, which will immediately eliminate it as an option for budget buyers.
It also doesn't last very long—a matter of weeks—which means that you'll have to apply it often, adding further expense.
Ultimately, it's not a bad sealant. But you can get more for less with some of the other options on the list.
Cons
Pricey
Does not last long
---
5.

Klasse High Auto Paint-Sealant Glaze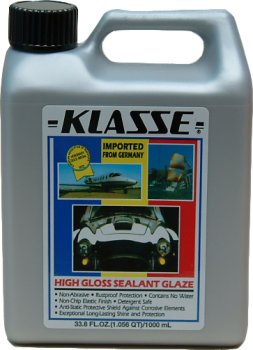 Finally, we have the Klasse High Gloss. Unfortunately, there's a lot that this product gets wrong. While it does perform the duty of a paint sealant by protecting the car's paint, that's just about all that it has going for it.
The Klasse High Gloss is pricey, hard to remove, and it doesn't produce the same shine that you would expect from an acrylic paint sealant.
Weighed against today's other choices, most buyers will probably want to steer clear of this option.
Cons
Pricey
Hard to remove
Doesn't make car shine
---
Buyer's Guide – Choosing the Best Car Paint Sealant
You've seen the products, but perhaps you still aren't sure which sealant is right for you. If so, that's understandable.
There are a lot of things to think about as you look into buying the best car sealant that you can get. To make things a little bit easier for you, we've gone ahead and included a few buying considerations that should help simplify the decision-making process.
First, Do You Even Need Car Sealant?
Ordinarily, we wouldn't even pose this question on a buying guide for a product. After all, if you're here, it's probably because you already know that you need or want the product in question, right?
We bring up this point because there's a lot of misunderstanding circulating around car paint sealant.
In fact, if you mention to five car-owning friends or family members that you're thinking about getting a sealant for your vehicle, our bet is that the three of them would try to explain why it isn't necessary.
Why the stigma? Dealerships.
Dealerships give sealant a bad rap because they try to sell it for $300-500 when you buy your car.
And no, you do not need a $300-500 paint sealant job.
But that isn't what we're talking about today. By doing it yourself, you can enjoy the benefits of car paint sealant for a microscopic fraction of the dealership rate.
If you want to keep your car looking as good as possible, for as long as possible, you do need car paint sealant.
Car Paint Sealant and Car Wax are Not the Same Thing:
This is another common misconception that we often see regarding paint sealant. Car paint sealant, and car wax, while both important, are not the same thing.
While wax and sealant may look similar, this is where their commonalities end. Car wax is designed to make your car look nice and shiny, especially after you wash it.
Car paint sealant is there to protect the quality of your paint job. Both products are very useful, but they're not interchangeable.
Acrylic Vs. Polymer:
There are two different types of paint sealers that you're going to encounter: acrylic and polymer. Well-informed people argue on behalf of both types of sealants, but it will ultimately be up to you to decide which you want to go with.
There are, however, clear differences between the two options. Acrylic is generally thought to be the longer-lasting sealant. If you're looking for something that you won't have to reapply often, then acrylic is almost definitely going to be the one you want to go with.
On the other hand, polymer sealant is thought to produce a better shine. As the name suggests, this sealant is indeed a blend of different substances, and traditional car wax is often included in that mix to ensure that you get the perfect combination of protection and beauty.
Ultimately, both types of sealants are good at what they do. You'll just have to decide for yourself which is more suitable for your lifestyle.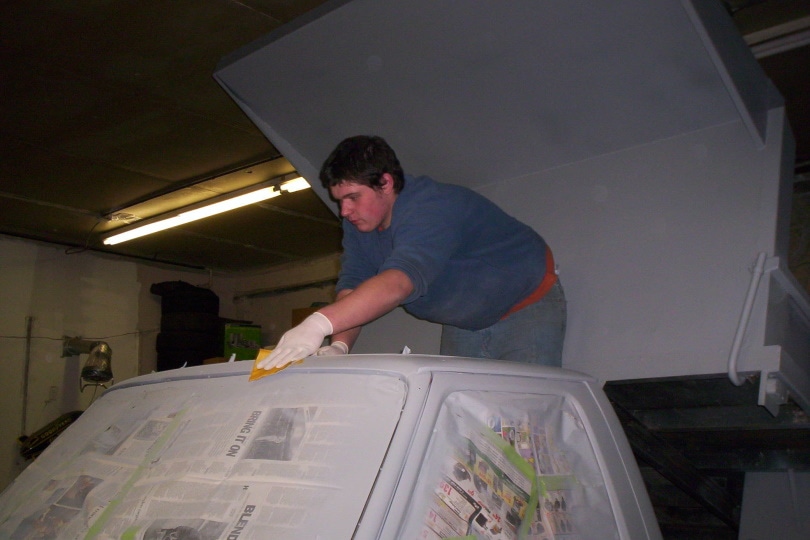 You Don't Have to Spend a Lot of Money:
The beautiful thing about getting a car paint sealant is that you really don't need to spend a lot of money.
As you saw on our list today, the price can range considerably between sealants. However, if you're on a budget, there are still great options out there that disprove the stigma that car paint sealant has to be overpriced.
Our "best for the money" pick, the CarGuys Hybrid wax sealant, is a perfect example of how people with any budget can buy sealant for a price that won't break the bank.
Conclusion:
Deciding on the right car paint sealant is tricky. For many people, it can be tricky deciding if they even want to get car paint sealant.
You've made a wise decision deciding to protect your car, but now it's time to choose which sealant will help you do that.
While we can't say for certain what will best fit your car and your budget, there were a couple of sealants we mentioned in today's guide that might appeal to a broad range of buyers.
For example, shoppers who tend to go for the best of the best will likely feel that they've found it in the Wolfgang WG-5500 Deep Gloss.
However, if the price of the Wolfgang is a little bit much for you, you can still get a lot without spending a lot by choosing the CarGuys Hybrid Wax Sealant.
Only you can know what paint sealant is right for your car, and now that you've educated yourself on the market, you can make your decision with confidence!
More posts related to car painting:
How to Paint Spray a Car like a Pro
How to Choose the Right Car Paint
Best Air Compressors for Painting Cars – Reviews & Buyer's Guide
Best Automotive Paint Guns – Reviews & Top Picks