5 Best Handicap Toilets to Buy in 2023 – Reviews & Top Picks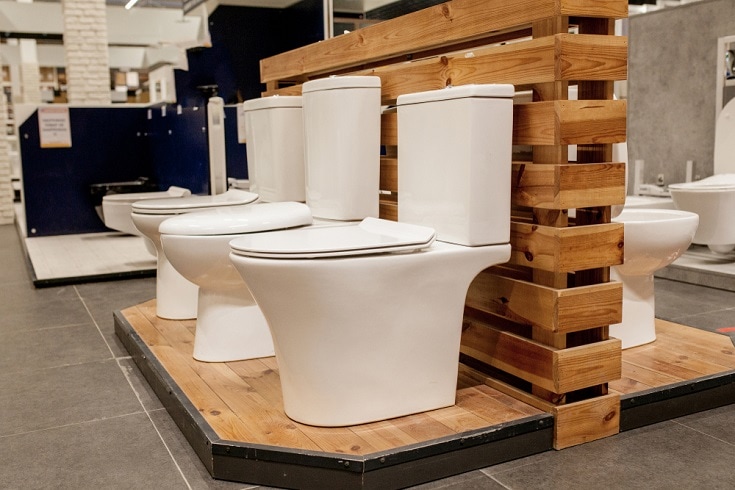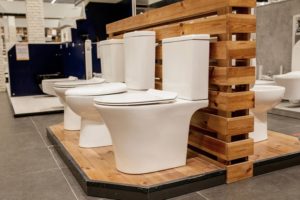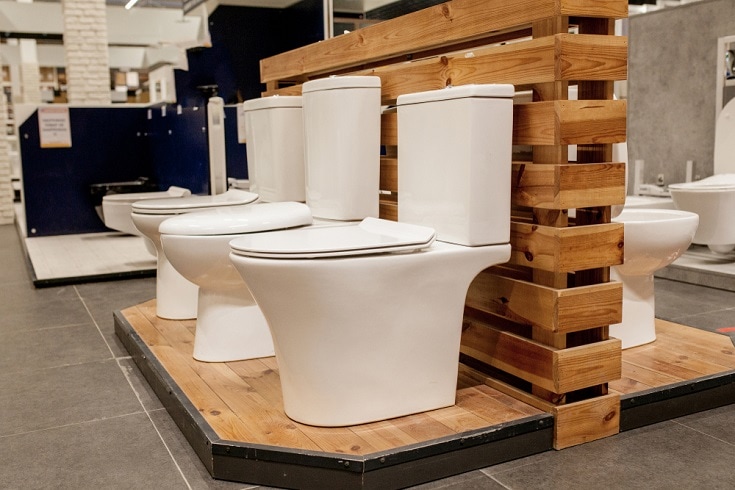 For some people, the handicap toilet is an integral part of the home. And yet, not every manufacturer crafts this key piece of equipment with the care that you deserve and require. Though finding the right product will make your life simpler, the wrong one may do the exact opposite, adding frustration to a routine you shouldn't even have to think about.
In our guide, we've not only made a point of highlighting some of the best options out there but also of diversifying our selection. People with a wide range of different needs can find an appropriate toilet on this list.
Read on for our handicap toilet reviews!


A Quick Comparison of Our Favorites in 2023
Rating
Image
Product
Details

Best Overall

American Standard

More comfortable to sit and stand on
Eco friendly
Thorough flushes
CHECK PRICE

Best Value

TOTO

Very affordable
Low flow
Powerful flush valve
CHECK PRICE

Premium Choice

Convenient Height

Low flow
Ultra-durable construction
Comfortable sitting height
CHECK PRICE

KOHLER

Comfort height of 19 inches
28 gallons per flush
Canister flow valve
CHECK PRICE

WOODBRIDGE

Low flow toilet
Easy install
CHECK PRICE
The 5 Best Handicap Toilets
1.

American Standard 2467016.020 Pressure-Assisted Toilet — Best Overall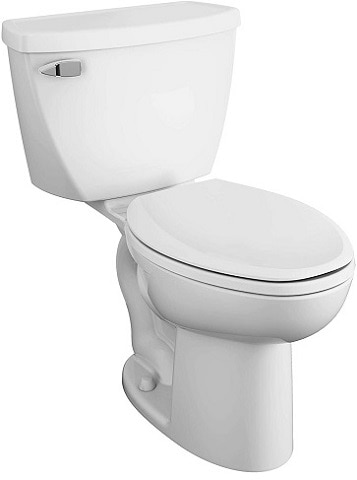 The American Standard is designed to be as easy to sit on as possible. It features a slightly enhanced height, that makes it more comfortable to sit and stand. It also includes several features that distinguish it from other toilets.
The American Standard is eco-friendly, releasing just 1.5 gallons per flush. It can be easily installed using tools that most people have at home and benefits from pressure-assisted jets that further enhance the toilet's ability to handle whatever is put before it—a capability not always associated with eco-friendly units.
It is an expensive toilet, which is a problem further enhanced by the fact that it doesn't come with a seat included. However, those who can afford it will be pleased with the performance, which is why we've rated it the best overall handicap toilet available this year.
Pros
More comfortable to sit and stand on
Eco friendly
Thorough flushes
Easy installation
---
2.

TOTO CST744SL#01 Drake 2-Piece Ada Toilet — Best Value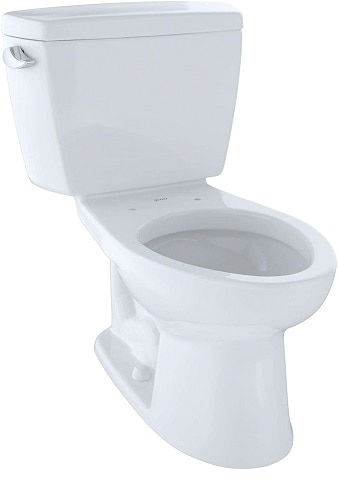 The Toto is the best handicap toilet for the money. You get many features typically associated with higher-end toilets for a moderate price. As with the last model we saw, the low-flow design uses just 1.6 gallons per flush. It is available in five colors and utilizes what the manufacturer calls the "GMAX" flushing mechanism—a 3-inch flush valve that ensures a thorough performance without wasting lots of water.
Of course, the toilet has also been designed to comply with the Americans with Disabilities Act, featuring an accessible height and a width that will make it an appropriate option for the differently-abled. It features a rim height of 17 inches for comfortable sitting. The most common complaint pertains to the noise. It's an uncommonly noisy toilet, which may prove disruptive.
Pros
Very affordable
Low flow
Powerful flush valve
Comfortable sitting height
---
3.

Convenient Height S Tall Toilet — Premium Choice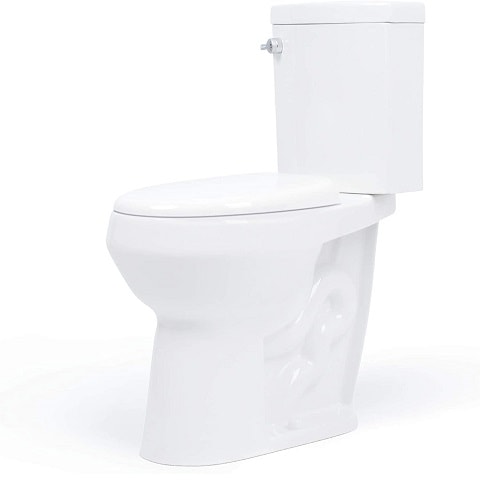 The Convenient Height S Tall Toilet lives up to its descriptive name by featuring a rim height of 20 inches, which should make it more comfortable for people of any capability. It's also environmentally friendly, using just 1.28 gallons of water per flush. Because of how much water it saves, you may even qualify for a tax-deductible rebate.
Meanwhile, the dual flush lever further enhances its eco-friendliness, releasing different quantities of water depending on the type of waste you are dealing with. The toilet is made of ultra-durable vitreous china and benefits from a straightforward installation. Unfortunately, it is one of the most expensive products on our list, which might make it unsuitable for the budget buyer.
Pros
Low flow
Ultra-durable construction
Comfortable sitting height
Dual flush mechanism
Easy installation
---
4.

KOHLER K-3817-0 Comfort Height Elongated Toilet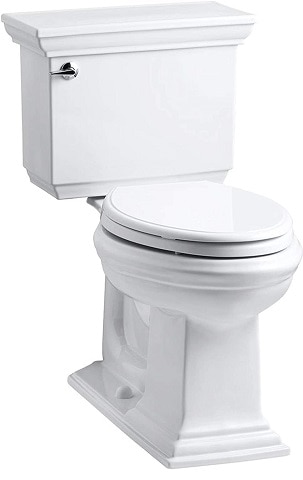 The Kohler benefits from a comfortable height of 19 inches. It uses only 1.28 gallons of water per flush and features a unique, boxy design that some buyers may appreciate. Despite being a low-flow toilet, it uses a canister valve that maximizes the power while minimizing the waste.
Unfortunately, the construction quality isn't quite what we've come to expect from the other options on our list. The china may chip under wear and tear, while the top of the toilet is very wobbly. Under regular use, these components may not be a problem, but the compromised design is at least something to be aware of.
Pros
Comfort height of 19 inches
28 gallons per flush
Canister flow valve
Cons
Not durable
Top is fairly shaky
---
5.

WOODBRIDGE B0750 Elongated Toilet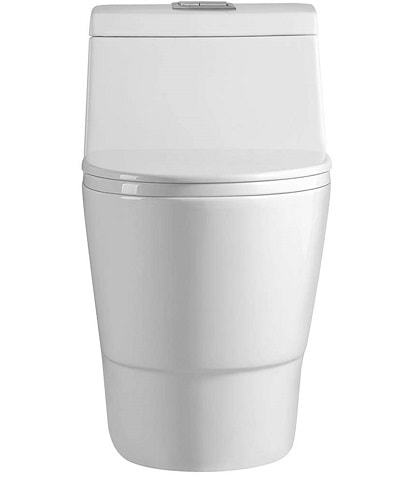 Last, the Woodbridge is an elongated toilet with durable vitreous china. It's a low-flow toilet that releases just 1.28 gallons of water per flush. It's made to be easy to install, requiring just a wrench, and it is also ultra-silent.
Unfortunately, though this toilet complies with the Disability Act, it lacks some of the cozier features in other models. The seat is just 14 inches high, which might make it uncomfortable to sit on.
The flushing pressure also leaves much to be desired. The low-flow valve struggles to remove waste, which can be frustrating. Though certainly not a bad product, most buyers will probably have better luck with one of the other brands on our list.
Pros
Low flow toilet
Easy install
Cons
Doesn't remove much waste
Not as comfortable as other toilets


Buyer's Guide – Finding the Best Handicap Toilet
You've seen what is out there, but have you selected a toilet yet? If you struggle to identify which features to zero in on, the buying considerations below might help alleviate the struggle. Read on for some handy buying considerations.
Your Unique Needs
As you search for a handicapped-accessible toilet, the most important factor will be to look for something that accommodates your specific disability. However, for some, this may mean an immense amount of research will be required.
Lid Height
This is the main feature to consider if your objective is simply to find a product that will accommodate people with disabilities. The lid height determines how easy a toilet will be to get on. It also has a significant factor in the overall comfort of the toilet.
Gallons Per Flush
The average toilet uses approximately 3 gallons of water per flush. Not only is that bad for the environment, but it's also bad for your water bill. A low-flow toilet can easily cut that number in half. The lower the "gallons per flush" number, the more money you will save in the long run.
However, there are a few things to know about low-flow toilets. First, they tend to have a higher upfront cost. To make matters worse, many buyers also complain that they don't remove enough waste. The quality of the flush valve may influence the latter factor significantly. However, it is true that low-flush models will often have a harder time removing solid wastes.
Dual Flush
Purchasing a toilet with a dual-flush plunger can also be very handy. This feature allows you to influence the amount of water used based on what you intend to dispose of. You can save water by using a liquid waste function while still having access to more power when needed.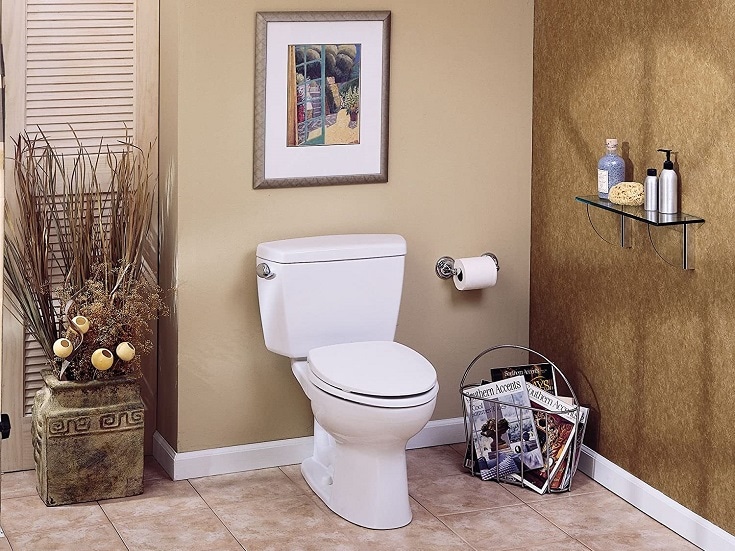 Installation
Naturally, the easier the installation, the better off you will be. You may be surprised to learn that toilets do not have to be challenging to install. Even people with minimal skills will find that an intuitively designed unit can be installed using a few simple tools.
However, you should verify that this is the case before finalizing your purchase. Some toilets are harder to install than others. Of course, doing it yourself saves a significant amount of money, so it is an important feature if you can get it.
Lidless?
Surprisingly, many toilets don't come with toilet seats. Of course, buying your lid ala carte increases the cost of the toilet, but worst of all, it also leaves you with an inconvenient chore. If the toilet you are considering does not have a lid, at least make sure it will be easy to find an affordable, compatible option. The manufacturer should be able to supply you with a list of compatible lids.
Price
Toilets cost anywhere from $200-$500 (designer units can significantly surpass this). Also, remember that toilets contribute to your monthly bills. Therefore, it will benefit you to invest in an environmentally sustainable toilet that is enough to require very little maintenance. Remember, the right toilet may pay for itself eventually.
Noise
We've all encountered toilets that are loud before. Although the toilet's volume may not be the first thing that comes to mind as you shop for toilets, it is still something you should consider, especially if you are outfitting a bathroom near your bedroom.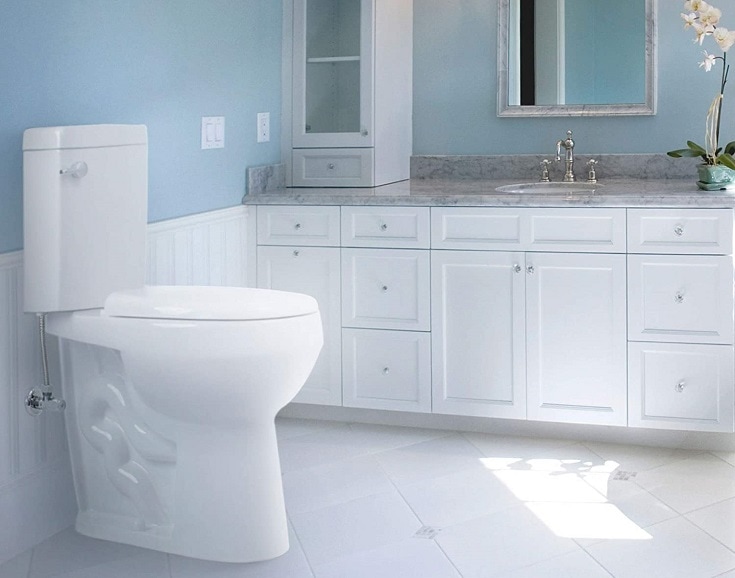 Because toilets are not audio equipment, they do not always do a great job listing the decibel level. However, some companies will advertise their quiet designs. However, you can always look into the reviews. We make a point of mentioning when toilets are particularly loud or quiet.
Material
Standard toilets are usually made of porcelain, but quality can range significantly from unit to unit. Vitreous China tends to be the gold standard since it is highly durable. Fortunately, toilets don't experience much wear and tear, so you should be fine with a lesser material.
Warranty
We've all come across a finicky toilet before. If you're worried about the longevity of your purchase, look for brands that provide a warranty. A year-long warranty is pretty standard, but if you look hard enough, you may be able to find options that extend it further. Some may even have lifetime warranties.
Design
Of course, for many, toilets aren't simply practical, they serve as a design feature as well. There are many designs available, which means there is no reason you should settle on something you don't like.

Conclusion
Now that you've read our handicap toilet reviews, it's time to make a decision. Which of these products is right for you? If you don't mind spending a little bit of money to get a reliable product, you'll probably appreciate our top choice, the American Standard 2467016.020 Pressure-Assisted Toilet.
However, there are also models for the buyer on a budget. If that's you, you can try the TOTO CST744SL#01 Drake 2-Piece Ada Toilet. Ultimately, all five products on our list are good at what they do. Select one from this review, and you can't go wrong!
---
Featured Image Credit: NavinTar, Shutterstock