9 Best Home Kits in 2023: Reviews & Top Picks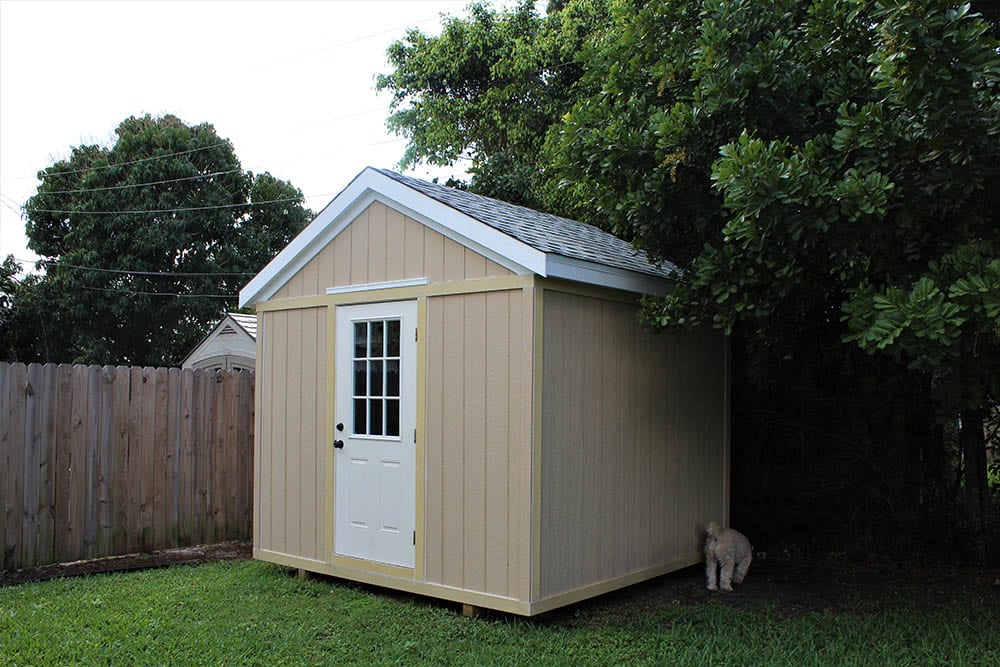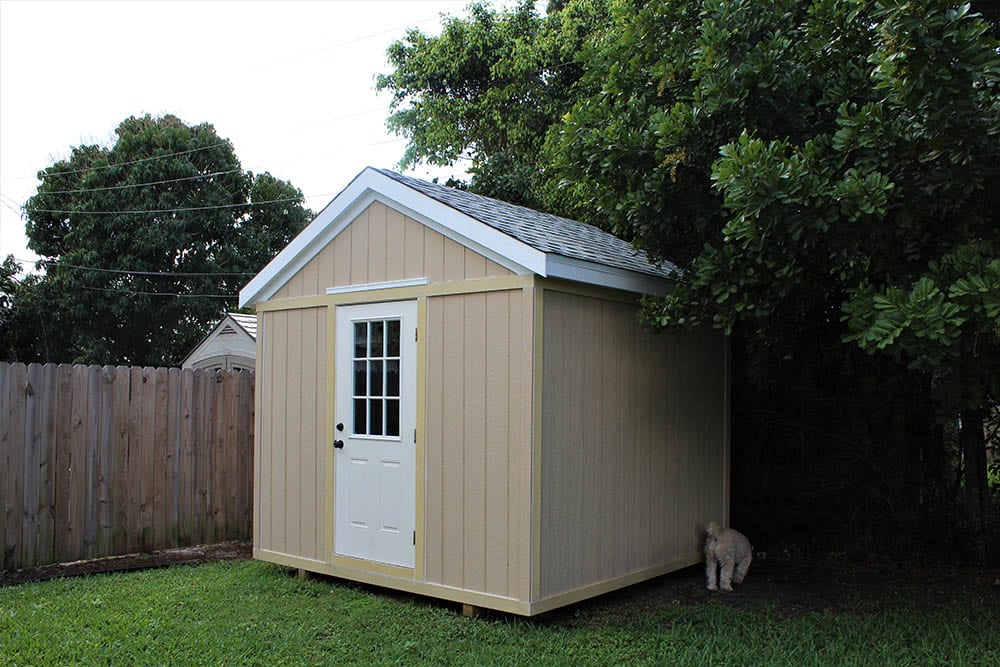 Home kits have quickly become a popular way to get a new house without having to build it from scratch. With 2022 behind us, now is the perfect time to consider building your own home with one of the best home kits in 2023!
To help you get started, here are our top picks for the 9 best home kits in 2023. From modern designs to traditional styles, we've got something for everyone.

A Quick Comparison of Our Favorites in 2023
Rating
Image
Product
Details

Best Overall

Handy Home Products' Palisade Kit

Huge doorway
Long warranty
Affordable
CHECK PRICE

Best Value

Lifetime Outdoor Dual Entry Shed

Durable construction
Steel-reinforced
Good drainage
CHECK PRICE

Premium Choice

Little Cottage Company Colonial

Durable wood construction
Panelized wall sections
Aesthetically pleasing
CHECK PRICE

Handy Home Products Windemere Kit

Premium design
Oversized walls
Pre-hung doors
CHECK PRICE

Garden Igloo Garden Dome Igloo

Durable PVC construction
Excellent natural lighting
Easily accessible
CHECK PRICE
The 9 Best Home Kits
1.

Handy Home Products' Palisade Kit – Best Overall
The Handy Home Products Palisade Kit is a DIY project that can transform your outdoor space with its modern, studio-like 12 x 8 design. With its own floor included, this kit is the perfect choice for anyone wanting to add an element of contemporary style to their garden or patio area.
The wooden shed siding comes pre-primed and treated for lasting durability, while the spacious 630 cubic feet of storage capacity ensures ample room for your belongings. You can also use it as your workspace or just somewhere to relax.
The Palisade Kit comes with a 60-inch-wide door, complete with sliding double doors and four transom windows to bring in ample natural light. For added assurance, it also includes a 15-year warranty—guaranteeing that this structure is built for longevity!
If you're searching for a great DIY project that will increase the value and aesthetics of your property, why not start with Handy Home Products' Palisade? This is an excellent choice to begin transforming your home into something truly special!
Pros
Huge doorway
Long warranty
Affordable
Cons
Not available in Florida due to weather restrictions
---
2.

Lifetime Outdoor Storage Dual Entry Shed – Best Value
Lifetime's Outdoor Storage Dual-Entry Shed is an innovative addition to any outdoor living area. This 15 x 8 feet storage shed boasts a dual-wall high-density polyethylene (HDPE) construction and steel-reinforced construction for sturdy support.
The door can be installed to open either left or right. With an extra-wide door opening and a maximum wind resistance of 65 mph, this shed offers the ultimate in versatility and protection from the elements.
Thanks to the open design and measurements, there's plenty of space to store all your belongings securely and safely from the weather outside! Plus, this looks more like a house but costs a fraction of what some other house kits cost.
The slip-resistant floor prevents oil, solvents, and stains. It even features a steep angle to allow for quick drainage of rain and snow for added convenience during the wet season!
It's also UV-protected to prevent fading and cracking, as well as being stain-resistant, so you never have to worry about painting it again! Heavy-duty steel trusses provide even more roof strength while helping keep your possessions safe inside as well as look sleek on the outside, too!
Pros
Durable construction
Steel-reinforced
Good drainage
Cons
Foundation required for installation
---
3.

Little Cottage Company Colonial Greenhouse – Premium Choice
The Little Cottage Company Colonial Gable Greenhouse is a great choice for those looking to add a cottage-style building to their property. The panelized wall sections make assembly quick and easy, while the siding and trim are primed for painting.
With its corrugated polycarbonate roofing, lots of functioning windows and transom windows, interior shelves, a Dutch colonial door, and rods for hanging baskets, it has all the features you need to make your greenhouse look great.
The 10 x 16 product is made in the United States with Amish craftsmanship and includes hardware like screws, latches, handles, and nails to help with assembly. The floor kit isn't included but can be constructed on your own foundation using instructions from the illustrated manual. This makes it easier to customize your greenhouse according to your needs.
This high-quality product boasts great insulation properties that protect plants from extreme temperatures or windy conditions outside. The durable wood construction ensures that the greenhouse lasts for years without any issues or maintenance needed.
It also looks aesthetically pleasing in any garden setting due to its classic Colonial-style design with beautiful detailing, such as the Dutch door.
Overall, this is an excellent choice for those who want a well-crafted greenhouse that will withstand the test of time without needing any extra effort on your part. It not only gives you a functional space but also adds character to your backyard that will impress all your guests!
Pros
Durable wood construction
Panelized wall sections
Aesthetically pleasing
Cons
Doesn't include floor kit
---
4.

Handy Home Products Windemere Kit
The Handy Home Products Windemere Kit is the perfect option for homeowners seeking a durable, attractive shed to keep their outdoor items. This robust structure has pre-primed wood siding, which offers superior protection from damage and deterioration.
You can get even more value out of your investment with the Appearance Package, thus boasting a visually pleasing roof dormer with transom windows, arched gable vents, and much more!
The included Organization Package is designed to make storage more efficient—it includes a shelf, work surface, and loft for small items or tools. The pre-mounted doors come with galvanized steel door hinges that are built to last.
Assembling the Handy Home Product Windemere Kit will be quick and easy since all necessary hardware is included! Additionally, the siding has been primed in the factory, so all you need to do is select your own paint color of choice!
For those wanting to take their storage solution a step further, they can opt for optional shingles; however, this is not available in Florida since the weather conditions are unfavorable. When searching for such an alternative, it's vital to remember that detail. The Handy Home Products Windemere Kit has been deemed the perfect selection for those seeking an outdoor storage setup without exceeding their budget!
This product is ideal for anyone looking to add extra storage space outdoors and demands more than just a sturdy construction. With chic design aesthetics that make it stand out from the competition, it's no wonder why this item has become one of the hottest-selling products on the market today!
Pros
Premium design
Oversized walls
Pre-hung doors
---
5.

Garden Igloo Garden Dome Igloo
The Garden Igloo Garden Dome Igloo is an incredibly versatile and durable garden structure. This igloo is constructed from polyvinyl chloride (PVC), a strong and durable material, making it ideal for use in heavy wind or snow conditions.
This product is not only built to last but also easy to assemble. All you need is the included anchorage kit as well as some simple tools like a screwdriver or drill with compatible bits; then you're ready to go! Not only can you quickly assemble your igloo, but you can also dismantle it with ease when needed.
Aesthetically speaking, this igloo looks amazing! Its translucent color allows light to pass through, while its distinct shape adds a unique touch to any outdoor space. And since it comes in one piece with no separate components required for assembly—setting up your igloo couldn't be easier!
Overall, the Garden Igloo is an excellent choice for anyone looking for a sturdy outdoor structure that will last for years. With its robust PVC construction and unique geodesic dome design, this igloo is sure to be a hit.
Pros
Durable PVC construction
Excellent natural lighting
Easily accessible
---
6.

Best Barns Fairview Kit
The Best Barns Fairview 12' x 16' Wood Shed Kit is the perfect option for anyone looking to add a stylish and practical shed to their home. The sturdy wood construction is made of pine, cedar, and other durable woods capable of holding up against the elements.
Its combination of style and function makes it perfect for yards, large or small. The top material is a combination of acrylic and resin, giving it an added layer of protection from the sun and rain. The frame material is also wood, making sure that it stands the test of time.
It's easy to assemble your own shed with this kit. All the pieces are numbered for easy installation—all you need are basic tools like a drill, saw, hammer, and screwdriver to complete the task in no time at all.
Best of all, you don't have to be an expert carpenter either; simply follow the included instructions to get your shed up and running in no time! It comes with everything you need right out of the box, so all you have to do is put it together—no trips to the hardware store are necessary!
This shed has many features that make it stand out from others on the market today. There are plenty of windows available for natural light, as well as side doors that provide access without having to open up the whole front panel.
It also includes adjustable shelves to maximize storage space within its compact size. Additionally, there's an additional space above its peak which allows extra headroom when using bulky items inside your shed.
Overall, Best Barns Fairview Kit is a great choice if you're looking for a reliable storage solution that won't break the bank yet still offers high-quality materials and construction techniques.
Pros
Easy to install
Durable wood construction
Comes with plenty of windows for natural light
---
7.

Best Barns Arlington Kit
Best Barns makes the list again, this time with its Arlington Kit. It's a great choice for those looking for an attractive and functional shed for their home or business. This kit comes in a classic French style with an alloy steel frame and gray wood siding, making it a long-lasting and durable addition to any outdoor space.
Assembly of the kit is easy, as it comes with pre-assembled pocket doors with a cross buckle door design, plus all components are included, so no additional hardware is needed.
The truss system has been designed to be strong and sturdy, able to comfortably handle 40 pounds of snow load and 130 mph wind load, giving you peace of mind that your storage shed won't get blown away by the weather!
You'll also benefit from the second-floor loft that covers the circumference. What's more, there is up to 6 feet of headroom—perfect for storing larger items.
All windows have been designed to be extra wide and high, so you can enjoy natural light while inside the shed but still maintain some privacy on the outside world, too! And thanks to its timber construction, you won't have any problems with rot or decay over time as some other sheds do, so you can rest assured your valuable possessions will last for years to come!
Pros
Pocket doors
All components included
Strong truss system
---
8.

Handy Home Products Astoria Kit
If you're looking for a dependable and secure storage shed, then Handy Home Products Astoria Kit is the perfect option. It provides plenty of vertical room with its tall walls and high peak, making it ideal for storing your belongings safely.
Not only do the extra-large doors come equipped with galvanized hinges, allowing effortless access to your items, but you can also customize their location and choose from a range of trim designs. The flexibility of this floor plan makes it perfect for anyone looking for maximum convenience.
Not to mention, the wooden siding of this pre-primed kit is treated with a special coating that safeguards against insects and decay. So if you're looking for an outstanding home kit, don't look past Handy Home Products' Astoria Kit! It offers reliability, strength, and—most importantly—style.
Pros
Flexible design
Premium framing
Treated
---
9.

Handy Home Products Rockwood Kit
Handy Home Products Rookwood Kit is an ideal solution for those looking for extra storage space in their backyard. It's designed with tall walls and peaks, plus it's ready to paint, so you can personalize your Rookwood Kit the way you want it!
This alloy steel and wood kit captures the classic barn aesthetic while offering plenty of space inside. The 10 x 18 DIY kit is well-made to ensure durability and longevity. Its 9.6-foot ceiling means you have lots of vertical space, too, so choose this kit if you prefer plenty of height.
You will need to provide your own foundation, but the pre-primed wood shed siding is treated to protect against decay and insects. Plus, with 1,164 cubic feet of storage capacity, you'll have plenty of room inside your Rookwood Storage Shed to organize, work and get things done.
Pros
Nice vertical storage
High-quality design
Long warranty

Buyer's Guide: Choosing the Best Home Kit
Before you purchase a house kit, make sure to do your research. Consider factors such as the size of the structure, materials used in its construction, and how easy or difficult it is to assemble.
You'll also want to factor in price, as some kits can be quite expensive. Lastly, consider the local climate where you plan to place your shed; certain kits may not be suitable for extreme weather conditions.
Once you have decided on a few potential house kits, take time to read reviews from people who have already purchased them; this will give you an idea of what kind of experience they had with the product and whether they would recommend it to others.
With all these considerations in mind, you'll soon be able to find the perfect house kit for your needs!

Conclusion
House kits have become far more affordable in recent years, ensuring more people can enjoy the benefits of owning their own shed or storage space. Be sure to do your research and find the one that's right for you.
The options included in our guide were chosen based on construction, performance, quality, and consumer feedback. As such, you can trust that any of these top 10 house kits in 2023 will be a great purchase for your needs.
---
Featured Image Credit: Blueee77, Shutterstock