6 DIY Potting Bench Plans You Can Build Today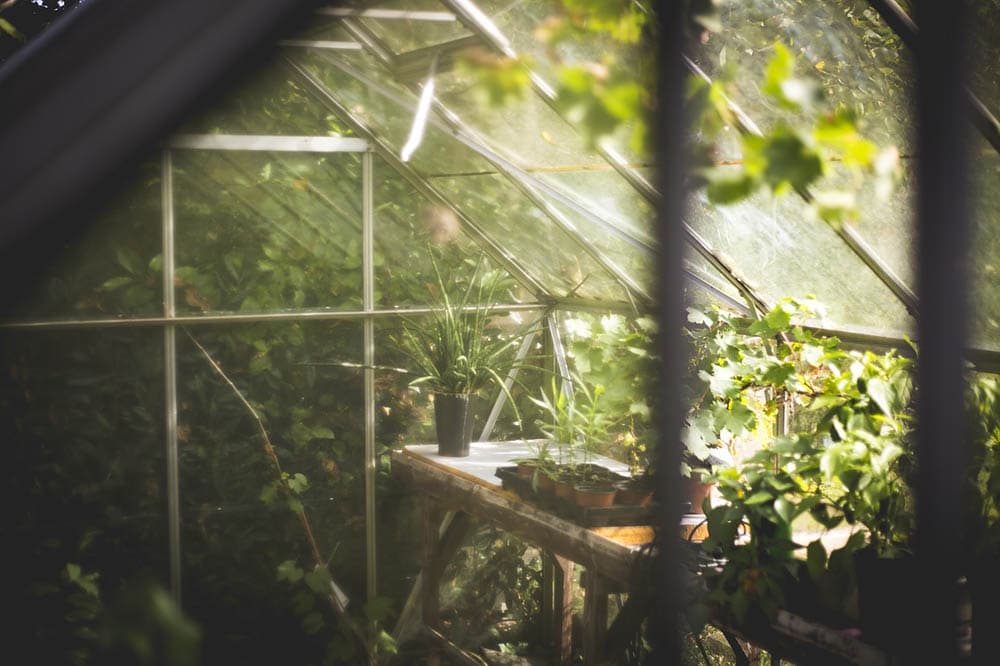 Potting benches make your garden more beautiful, whether you are a weekend warrior or hardcore gardener. They allow you to do all gardening duties while standing, saving your back from bending for a long time.
These potting benches are simple to build from scratch using covert repurposed furniture or reclaimed wood. You can incorporate the various designs to make your potting bench have an elegant look.
Before we look at the various potting bench plans, let's look at some of the things you need to consider when building a potting bench.

The Top 6 DIY Potting Bench Plans
Here are some potting bench plans that you can use to construct a sturdy wooden bench for your garden. Even though some might be a bit challenging, they are all rewarding in the future.
1.

Simple Double-Shelved Potting Bench Plan
This double-shelved potting bench is easy to construct for anyone with basic woodworking skills. It has large shelves for housing your gardening tools and potted plants & flowers.
It is sturdy, functional, and lasts for an extended period. The extensive working surface has plenty of space to work on. Furthermore, the potting bench is compact; hence takes a small area and is quick to assemble.
---
2.

Pallet Potting Bench
This potting bench is perfect for people with a tight budget since it is made with cheap building materials. But it is sturdy, functional, and durable; hence you see the value of your money.
It is simple to build and adds an adorable look to your space. It has a large working surface with a suitable height for anyone.
---
3.

Potting Bench with Storage Compartment
If you are looking for a potting bench that is simple to boot, search no other than this one. It is just a mere table with an underneath self.
It has a small storage compartment that you can use to store tools and materials that need protection from the elements.
---
4.

The 3-Tier Potting Bench
This is an outstanding potting bench and will add a serene touch to your yard. It is suitable for people who want to display plenty of their plants and pot them in one area.
This means that you will arrange all your flowers and plants in one location for a fascinating look. It is simple to construct, and it's sturdy.
---
5.

Covered Potting Bench
This covered potting bench is great, and you will love it. It has abundant space to store your plants and pots. In addition, the bench provides more space for hanging your pots.
The potting bench has a roof covering the entire workspace. The top helps to provide shade, especially during hot days.
---
6.

An Organized Potting Bench
As the name suggests, this potting bench is very organized and simple to build. It has plenty of storage spaces to keep various gardening tools, making the potting job easier.
The bench has ideal open shelving and a sink where the dirt goes through into the bucket beneath, cutting down the dirt waste. It is functional, durable, and versatile.

Things to Consider When Building a Potting Bench
The Potting Bench Height and Size
The primary role of potting benches is to help you work with ease and comfort. Depending on the building plan you want to use, your potting benches can be dual functional, portable, or compact.
The majority of the potting benches have a length of about 46 to 60 inches and a height of about 52 to 60 inches. However, you should build a potting bench as per your needs and specifications.
For example, if you are short, you need a potting bench that is short enough to ensure you don't strain to reach the working surface, more so when working for an extended period.
Materials to Use
Most potting benches are made of wood, but others are made of metals and other sturdy materials. Ensure you use weather-resistant materials for durability purposes.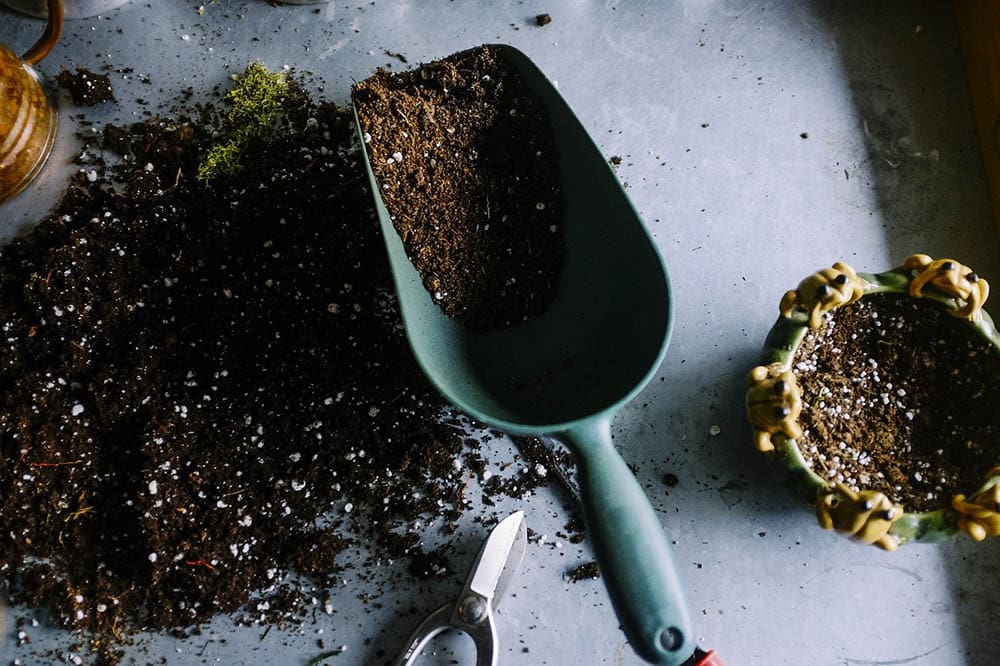 The Use and Location of the Potting Bench
Before you start building your potting bench, it is essential to consider where you want to house it. Many keep their potting benches on the back porches while others are in greenhouses.
For instance, if you want to have a dual function piece for potting plants & flowers and entertainment, you need a potting bench that is bigger than average to house it outside on your porch.
Mobility
Do you want a mobile potting bench? If so, you need to build your bench with lighter materials or attach wheels to it for portability purposes.

Conclusion
If you spend most of your time planting different herbs, flowers, and potted vegetables, potting benches will make your work easier.
The bench saves your back from bending for an extended period. It also serves as a storage capacity for gardening tools, fertilizer, potting soil, and containers.
Looking for more planting ideas? Try:
---
Featured Image Credit: Pixabay