10 Best Shower Drain Hair Catchers in 2022 – Reviews & Top Picks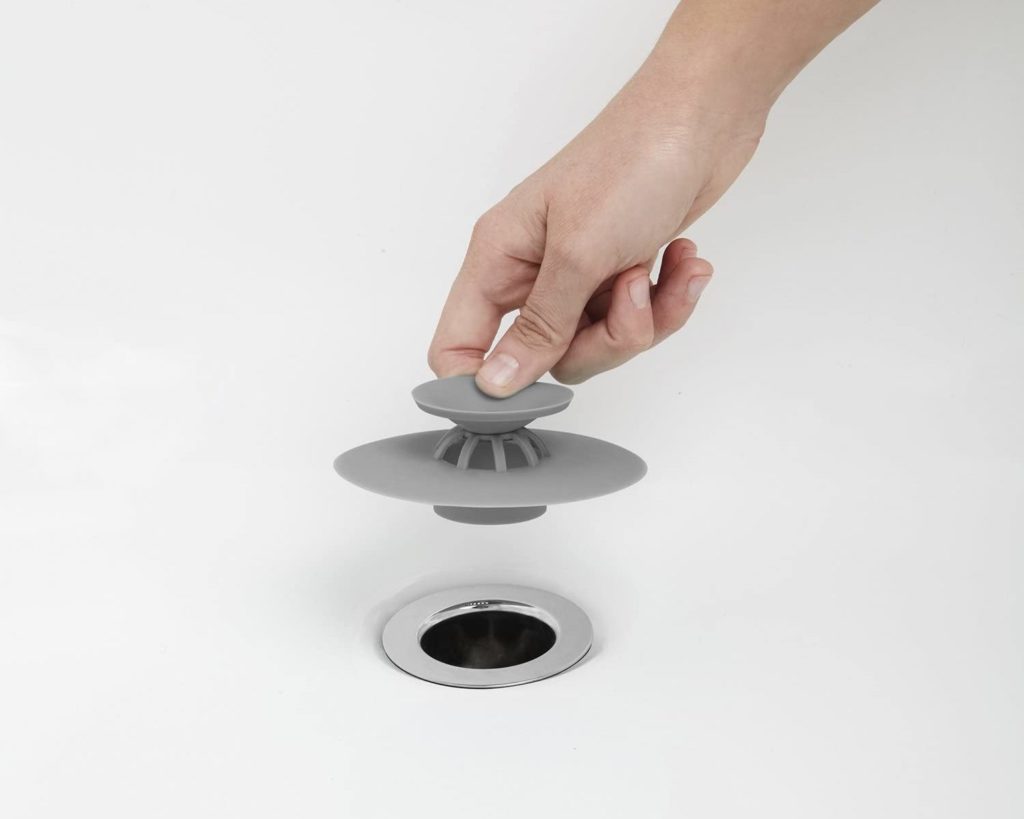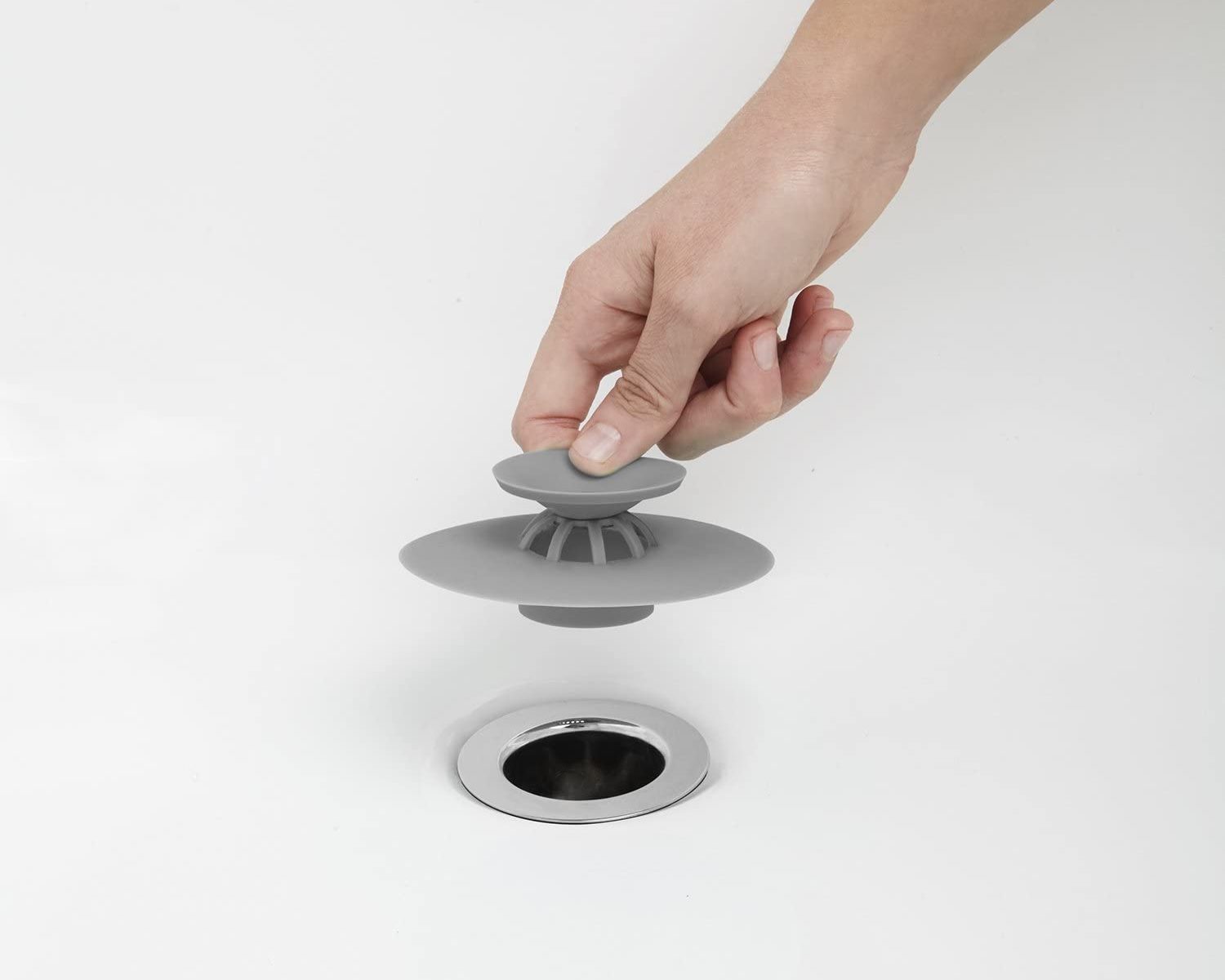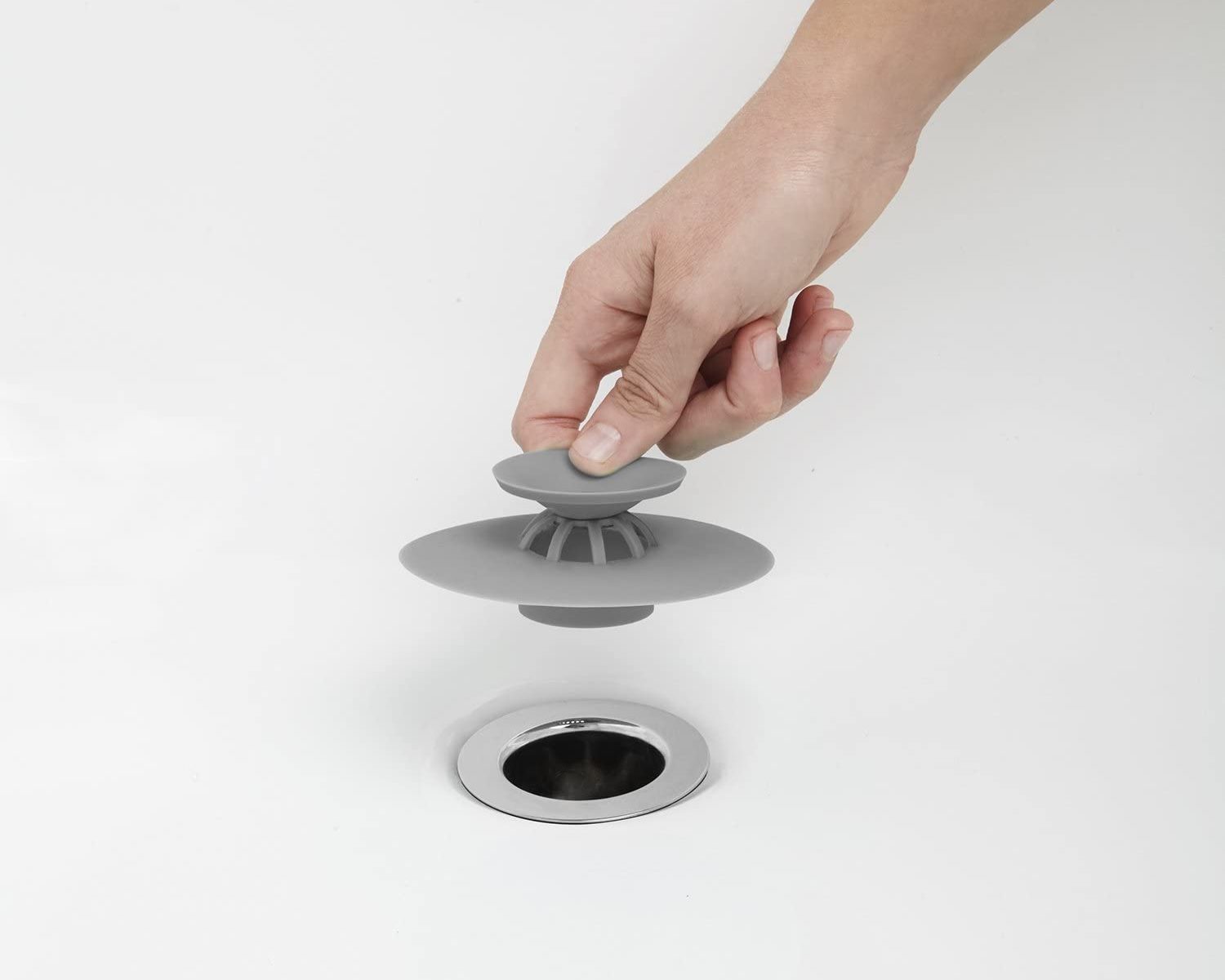 When your shower or tub drain is repeatedly clogging up, loose hair collecting in the drainpipe is the most likely culprit. It's something that many people experience and it can be quite frustrating. As the shower fills up and the drain works slower and slower, you may be looking for a solution.
Luckily, shower drain hair catchers are an inexpensive way of preventing that loose hair from making it into your plumbing. We've tried many of these products to see which ones were most effective, and compiled what we learned in the following reviews.
These are some of the best on the market, but only the first three have earned our recommendations.
---
A Quick Comparison of Our Favorites
Rating
Image
Product
Details

Best Overall

TubShroom

Fits inside the drain
Catches every hair
Doesn't impede water drainage
CHECK PRICE

Best Value

Danco

Very cheap
Easily replaced
Catches most debris
CHECK PRICE

Premium Choice

Tubbrella

Won't float up during a bath
Can use on any type of drain
Easy to clean
CHECK PRICE

LEKEYE

Silicone edge keeps it in place
Affordably priced
Doesn't look tacky or obvious
CHECK PRICE

Umbra Flex

Doubles as a drain stop
Very cheap price
CHECK PRICE
The 10 Best Shower Drain Hair Catchers – Reviews 2022
1.

TubShroom TSGRA454 Drain Protector Hair Catcher – Best Overall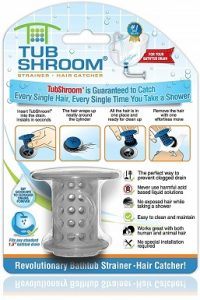 A unique and effective solution to shower drains filling with loose hair, the TubShroom Drain Protector Hair Catcher was our favorite out of all the similar products we tested. This one sits inside the drain and catches every hair that attempts to pass through. It was the most effective hair remover we found, and it didn't even stick up into the shower. Even better, the TubShroom doesn't impede water drainage, so we never had the shower filling up with standing water during use.
On the downside, the hair that gets caught becomes quite tangled in the web of holes on the TubShroom. This makes it pretty difficult to remove all of the hair from it, but this is our biggest complaint with this product. Overall, we think it's the best bet for stopping hair from getting into your shower drain, which is why it's sitting at the very top of our list.
Pros
Fits inside the drain
Doesn't stick up into the shower area
Catches every hair
Doesn't impede water drainage
Cons
Difficult to clean out the tangled hair
---
2.

Danco 10739 Hair Catcher – Best Value
The Danco Hair Catcher is a dirt-cheap way to keep hair from getting down your shower drain. This is an excellent option for those who hate the thought of cleaning hair from their hair catcher every few days. With the Danco, you can get spare strainer cups for very cheap that you can use to replace your current one. That way you never have to clean out any hair, just replace the strainer cup and you're good to go.
The only downside to this product that we could find is that it doesn't fit bathtub drains. This one is meant exclusively for shower drains. Despite being so cheap, the strainer top on the Danco looks good and won't draw attention or ruin the look of your shower. It also catches more than just hair, managing to snag most debris before it makes it into your pipes to clog up your plumbing. Combining low maintenance and low cost, we think the Danco is the best shower drain hair catcher for the money, which is why it's earned our recommendation for the best value.
Pros
Very cheap
Easily replaced
No cleaning necessary, just replace the basket
Catches most debris
Cons
Doesn't fit bathtub drains
---
3.

Tubbrella Drain Hair Catcher – Premium Choice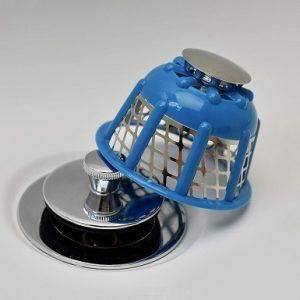 With a universal design that is sure to fit almost all tub and shower drains, the Tubbrella Drain Hair Catcher is an effective device that costs a bit more than some of its closest competitors. We think it's worth the extra cost though, so we've given it our premium choice recommendation based on its superb performance. It's weighted so that it won't float. Even when you fill the tub to take a bath, the Tubbrella will stay put and make sure that when you drain the water, none of your hair will make it into the drainpipe.
This hair catcher does take up a little bit of your shower space since it sticks up above the drain. But that also makes it very easy to clean since all you have to do is pick it up and pull off the hair. It's also very easy to install since all you do is place it over the drain and its weight keeps it in place. We recommend this hair catcher for any type of drain, as long as you don't mind paying a few extra bucks for the universal performance.
Pros
Fits tub drains and shower drains
Won't float up during a bath
Can use on any type of drain
Easy to clean
Cons
Sticks up into the shower
More expensive than other strainers
---
4.

LEKEYE LE8801 Shower Drain Hair Catcher
Simple and subtle yet effective, the LEKEYE shower drain hair catcher is a decent product that just didn't catch as much hair as our top three contenders. It is affordably priced, but it's not the cheapest product we tested. The stainless-steel construction is attractive and it doesn't call any attention to itself when it's on your drain. It will only work with shower-style drains unless you remove the pop-up from your tub-style drain.
Surrounding the stainless-steel grille is a silicone ring that prevents the strainer from moving. In our testing, it did stay still for the most part. It also collected a good portion of the loose hair that was trying to get into the drain, but not all of it. The biggest problem was that once it had accumulated a bit of loose hair in the grille, it started to have a noticeable effect on the drainage of the shower. We prefer the products we tested that didn't cause any water to accumulate, which is why the LEKEYE didn't quite make it to the top of our list.
Pros
Silicone edge keeps it in place
Affordably priced
Doesn't look tacky or obvious
Cons
Slows water drainage
Not as effective as some competitors
---
5.

Umbra 023464-918 Flex Drain Hair Catcher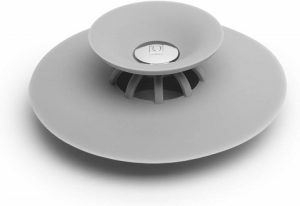 Though it's one of the most affordable hair catchers that we got our hands on, the Umbra Flex Drain Hair Catcher had several glaring flaws that kept it from earning a recommendation from us. It doubles as a drain stop, so in theory, it should be great for tubs. Unfortunately, because of the design, it won't allow a tub to fully drain, instead, forcing the last inch of water to sit and stagnate. It does catch a good portion of the loose hair, but not all of it. We still had issues with drains clogging, even when using this device. The hair that it did catch was very difficult to remove once it got tangled around the little openings. In the end, even as cheap as the Umbra is priced, we don't think it's a great value and we'd suggest going with something like the Danco Hair Catcher which earned our pick for the best value.
Pros
Doubles as a drain stop
Very cheap price
Cons
Won't allow the tub to fully drain
Difficult to remove hair from the catcher
Doesn't catch enough hair
---
6.

OXO 13140900 Silicone Drain Protector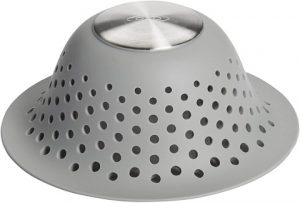 The OXO Silicone Drain Protector is a dome-style strainer that can fit over most types of drains, including pop-up style drains. It's weighted so that it stays in place over the drain, even if you fill the tub. This would make it a great product if it were more effective at removing hair. In our experience, it only removed a small amount of the hair that was trying to get down the drain, allowing the rest to pass through the holes. Some of the hair even managed to pass underneath the drain protector since it didn't fully seal around the drain. Unfortunately, the holes filled up quickly with dirt and gunk, so this strainer requires constant cleaning, even though it's not full of hair. It's not expensive, but the OXO does cost more than competing products that we feel performed better overall, such as the Danco Hair Catcher that earned our recommendation for the best value.
Pros
Fits pop-up and regular drains
Weighted to stay in place
Cons
Not very effective at catching hair
Doesn't seal around the drain
Gunks up quickly
---
7.

SlipX Solutions 30756-1 Drain Hair Catcher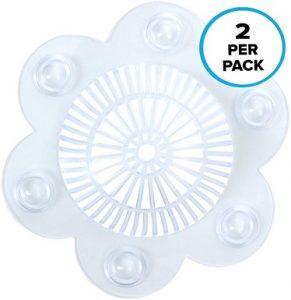 Clear and unobtrusive, the SlipX Solutions Drain Hair Catcher is a good concept that just doesn't perform as well as we hoped. It's priced pretty affordably, especially considering that you get two to a pack. The plastic design lets you pop the top up so it can fit over raised drains, but it doesn't get high enough to fit over the common pop-up style drains that are found in many tubs. Suction cups around the bottom of the strainer are intended to hold it in place, but they didn't seem to work. Because of the shape of this hair catcher, it doesn't seal around the drain. This means that hair can slip beneath it and get into the drain. In the end, it's not a very effective product and we can't recommend it to our readers, even if it is very affordably priced.
Cons
Suction cups don't stay put
Hair slips underneath
Won't fit over a pop-up drain
---
8.

GOOD LIVING SYNCHKG047780 Self-Sealing Hair Catcher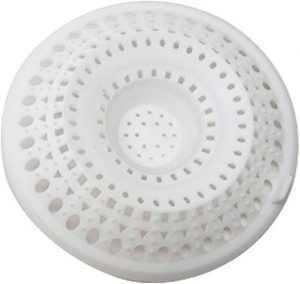 The Self-Sealing Hair Catcher from GOOD LIVING is one of the cheapest hair catchers that we tested for this list. We hoped it would perform well in spite of the low price, but it had too many flaws holding it back. On the plus side, it does fit over most types of drains. That said, its performance was very lackluster, even when it fit perfectly. While the water is shallow, it prevents it from draining. Then, once the water starts to rise, the hair catcher will float in the water, allowing all the hair to pass right underneath. This means it didn't catch very much hair at all, as it kept repeating this cycle and allowing the hair to pass beneath and go straight into the drainpipe. It's cheap, but it's still not worth the purchase in our eyes.
Pros
Fits over most types of drains
Very low price
Cons
Stops shallow water from properly draining
Floats if the water gets deeper
Didn't catch much hair
---
9.

Excelity 8541786869 Drain Protector Hair Catcher
Another cheap and ineffective hair catcher, the Excelity Drain Protector is made from 100% silicone and fits over most drains. It's too light though, and floats in water, allowing hair to pass beneath with no problems. Hair that does come in contact with the hair catcher often passes right through the holes that seem to be too large for straight hair. This hair catcher did catch a noticeable amount of hair for our testers with curly and long hair, but shorter and straighter hair wasn't blocked with this device. The hair that it does catch is easily removed and doesn't get tangled in the holes as we experienced with other models. However, ours began to mildew rather quickly, so you'll be doing a lot of cleaning with this drain protector to get a minimal effect.
Cons
Floats in water because it's too light
Large holes let the hair pass through
Began to mildew
---
10.

Evriholder HS3-AMZ Hairstopper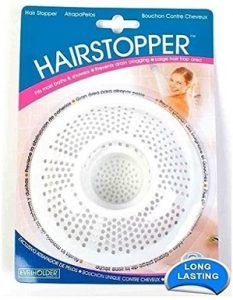 The Evriholder Hairstopper did stop the hair from getting into the drain, but it also stopped the water from draining. It's a bit more expensive than some similar competitors that allowed the water to drain and still managed to remove some of the hair. With the Evriholder, we had a hard time getting the hair out of the strainer. It always managed to get tangled in the holes and was more difficult to remove than it was worth. None of us enjoy the feeling of a shower that's accumulating standing water, but with this hair stopper, we experienced it with every shower. We'd recommend staying away from this one and choosing a strainer that still allows your shower water to drain.
Cons
More expensive than similar competitors
Prevents water from draining properly
Hair is difficult to remove from the strainer

Conclusion
To be worth purchasing, a shower drain hair catcher needs to collect all the hair and prevent it from getting down the drain while still allowing the water to pass through. We've tried as many of these hair catchers as we could find, and our reviews compared ten of the best. While most of them worked to some degree, only three of them were good enough performers to earn our recommendations. The TubShroom Drain Protector was an excellent product that is our top pick overall. It fits inside of the drain so it doesn't stick up into the shower area, but it catches every hair while still allowing the water to drain at a normal rate. Despite the great performance, it was still reasonably priced.
For the best value, it's hard to beat the low-maintenance Danco Hair Catcher. Instead of cleaning it out, you can just replace the inexpensive hair baskets and avoid removing nasty old hair. The Tubbrella Drain Hair Catcher was our premium choice option, as it can be used with tub and shower drains alike. It won't float up during a bath, and it catches all of the hair making it easy to collect and remove.