9 Solar Energy Facts – Statistics & Data to Know in 2023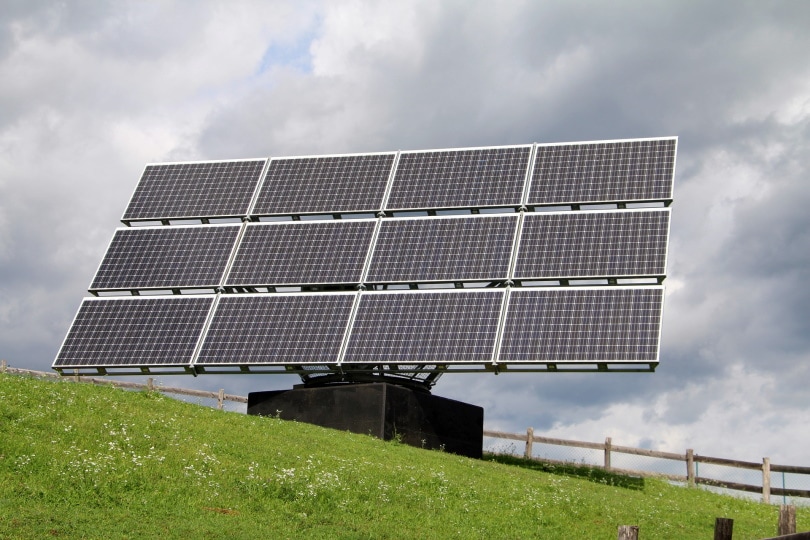 Note: This article's statistics come from third-party sources and do not represent the opinions of this website.
Most of us know that our dependence on fossil fuels is bad for the environment, and many smart people are looking for alternatives. Many newer automobiles are converting to battery power, which will help reduce the emissions, but we will still need to worry about the dead batteries. An even better alternative is solar power. Here, we look at several statistics to help you understand this clean energy better and show you how far the technology has come.
Click below to jump ahead:

Top 9 Solar Energy Statistics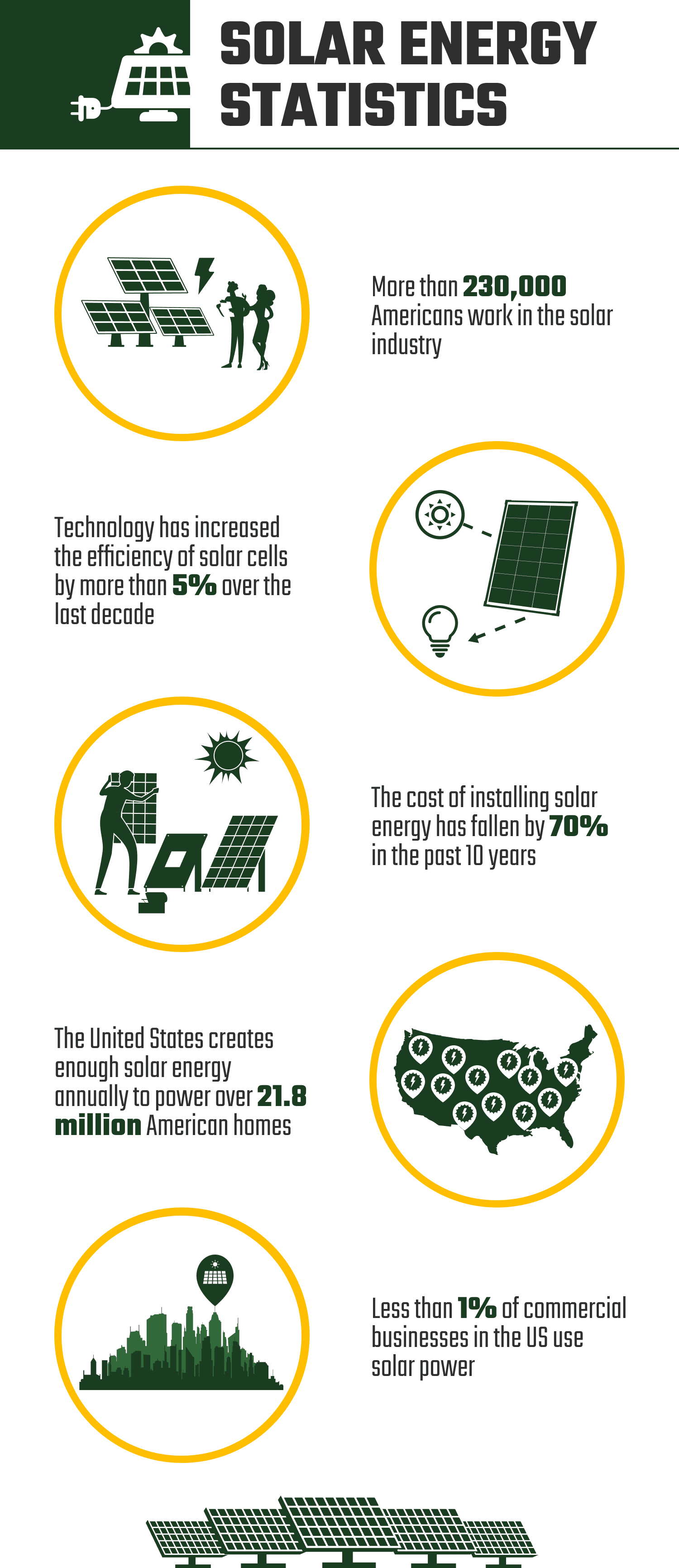 Solar Energy Statistics
1.

As of 2020, more than 230,000 Americans work in the solar industry.
(Solar Energy Industries Association)
More than 10,000 companies in the United States are in the solar industry. These companies employ more than 230,000 people, and this large number of jobs has been fairly consistent since 2015, when it first exceeded 200,000 jobs. That said, it's been a great industry to get into since at least 2010, when it was already above 100,000 jobs.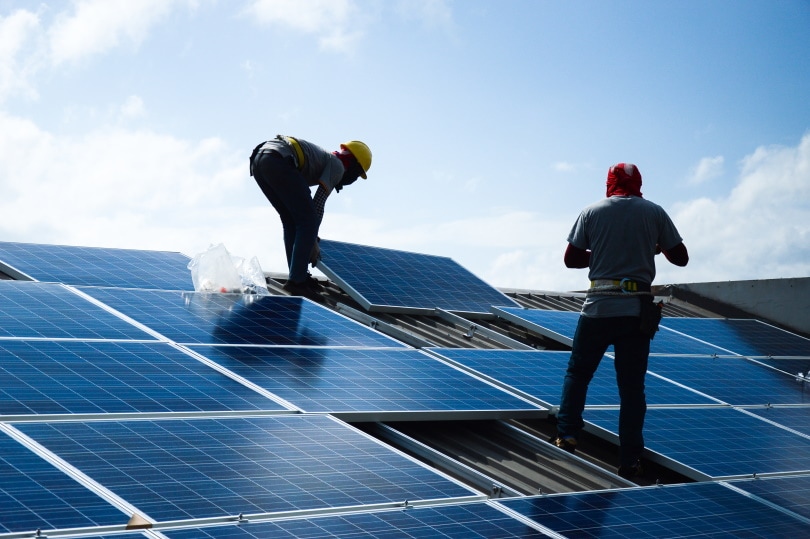 ---
2.

Less than 1% of commercial businesses use solar power.
(Solar Energy Industries Association)
Unfortunately, few commercial businesses are using solar power to help reduce their impact on the environment. Less than 1% of American companies use solar power, so there is plenty of room for growth, which can help reduce our carbon footprint in the future.
---
3.

Technology has increased the efficiency of solar cells by more than 5% over the last decade.
(National Renewable Energy Laboratory)
Since 2010, the technology behind solar panels has been improving. Multi-crystalline, mono-crystalline, and CdTe are all types of panels that saw a 5% or better efficiency increase over the last decade. CdTe saw the biggest increase at more than 7%. Higher efficiency enables the panels to convert more sunlight into electricity, so you will need fewer to power your home.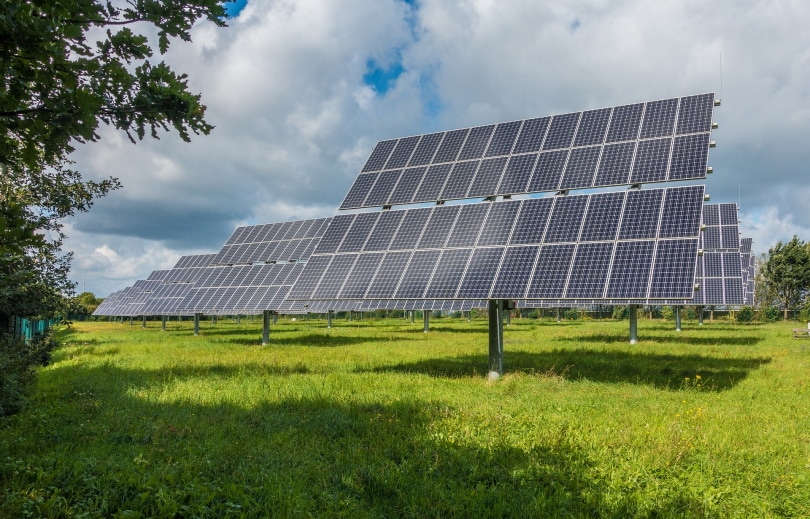 ---
4.

The United States created enough energy to power 21.8 million American homes in 2020.
(Solar Energy Industries Association)
In 2020, the United States created enough solar energy to power 21.8 million American homes. Solar panels made 113.5 gigawatts, and forecasts suggest that this number can increase by 30% or more over the next five years with the help of President Biden's Build Back Better Act that pushes for cleaner energy.

Solar Energy Installation Statistics
5.

The cost of installing solar energy has fallen by 70% in the past decade.
(Solar Energy Industries Association)
Much of the growth in the job market is likely due to increased demand driven by dropping prices. For example, installing solar power in an average-sized residential home in 2010 cost about $40,000, while a similar installation today would cost closer to $20,000.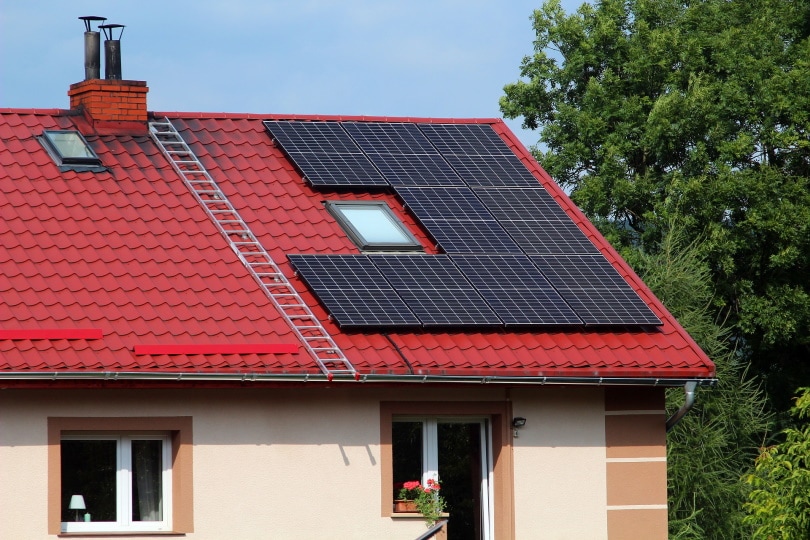 ---
6.

The number of solar installations has increased steadily since 2010.
(Solar Energy Industries Association)
In 2010, the number of annual solar power installations in the United States was quite low, at fewer than 500. However, by 2015, the number was up to 1,000 for California alone, with more than 2,000 total across the country. In 2020, the number of new installations increased to more than 3,000.

Fossil Fuel Statistics
7.

Fossil fuels account for 79% of the energy consumption in the United States.
(USA Facts)
Fossil fuels account for 79% of the energy that we use in the United States. That said, our use of coal has been declining since 1990, and our use of oil has also dropped slightly. We increased our use of natural gas significantly and our dependence on nuclear and renewable energy. Natural gas only produces half as much carbon as coal, so it's a better choice for the environment.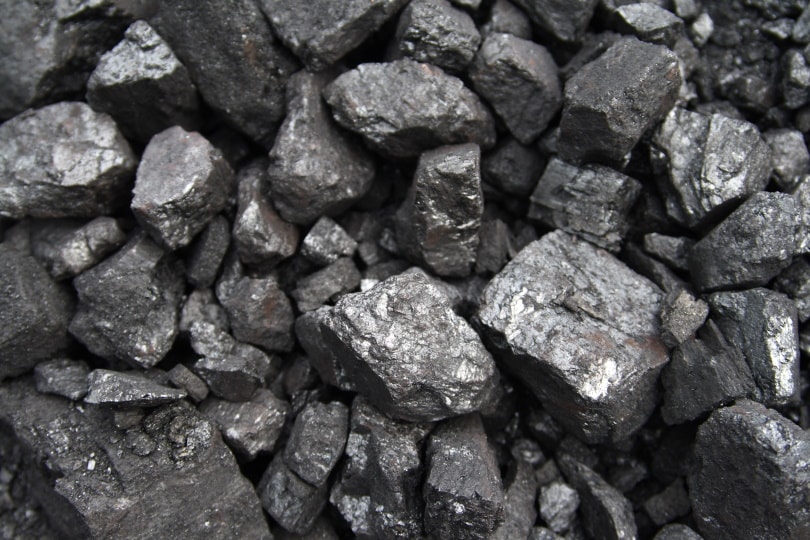 ---
8.

Carbon dioxide emissions were 11% lower in 2020 than in 2019.
(USA Facts)
According to some sources, we reduced our carbon dioxide emissions in 2020 by at least 11%. However, experts were quick to point out that the COVID-19 pandemic and stay-at-home orders significantly reduced travel and likely were a big part of the reduction. In 2022, many people were still traveling less, working from home, and even homeschooling, which helped lower our carbon dioxide emissions into the future.
---
9.

Fossil fuel production decreased 6% in 2020.
(US Energy Information Administration)
Fossil fuel production was down about 6% in 2020. However, it is expected to increase, though should stay below the rate in 2019.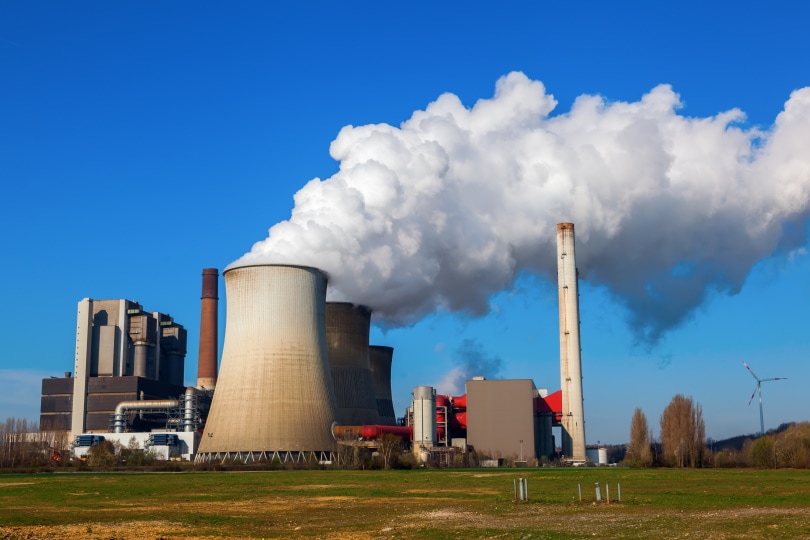 Frequently Asked Questions About Solar Energy
How many solar panels to power the U.S.?
It would require about 7.86 billion solar panels to convert the United States. These solar panels would produce the 12,000 kWh needed to power America. (Solar Panels Network)
How many solar panels does the average home require?
It will take 21–34 solar panels to power your home, depending on several factors, including the size of the house, how much power you use, and how much solar energy your area of the country receives. For example, if you have many trees around your home casting shade, you will need more panels. You may also require more panels if your house is facing the wrong direction. Different types of panels have different power outputs, so you will naturally use fewer strong panels, but they will likely have a high price tag. (Solar Panels Network)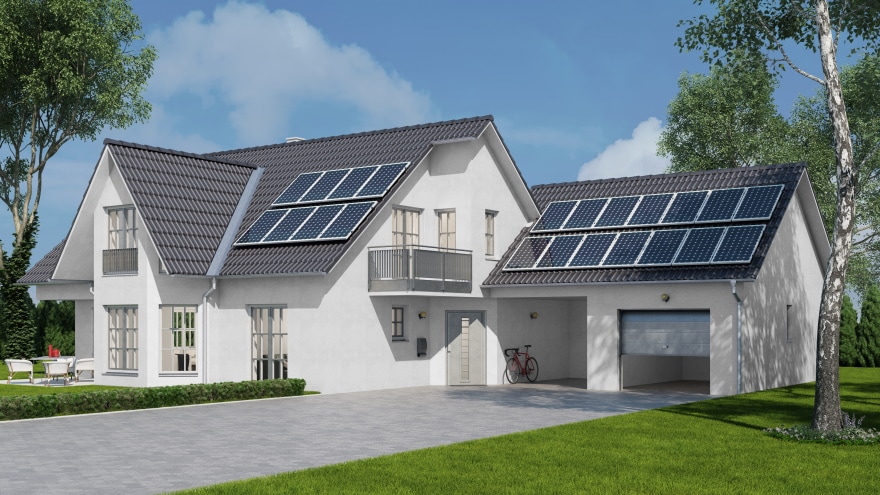 What are the benefits of solar power?
The benefits of solar power are numerous. One of the biggest advantages is that they don't put dangerous greenhouse gases into the air that contribute to global warming while they are operating. Instead, you can have power without any scheduled fuel refills as long as sunlight is available. Since there is no fuel, you also don't need to worry about any spilling onto the ground, creating an environmental hazard. Solar power also helps you be self-reliant, and many people use solar energy to create an off-the-grid lifestyle.
What are the problems with solar energy?
The biggest problem with solar energy is that the panels require a large amount of sunlight to operate effectively enough to power your home. If you live in a wooded area or a city with many large buildings around you, it might be hard to get enough light. You also need enough space to place the panels. Each panel is usually 17.55 square feet, so 21–34 will require 369–598 square feet of space. Most people place them on their roof, which is fine as long as the roof is large enough and facing in the right direction. You are also extremely dependent on the weather when you use solar energy; a rainy season can significantly reduce the amount of power that you receive. (Solar Panels Network)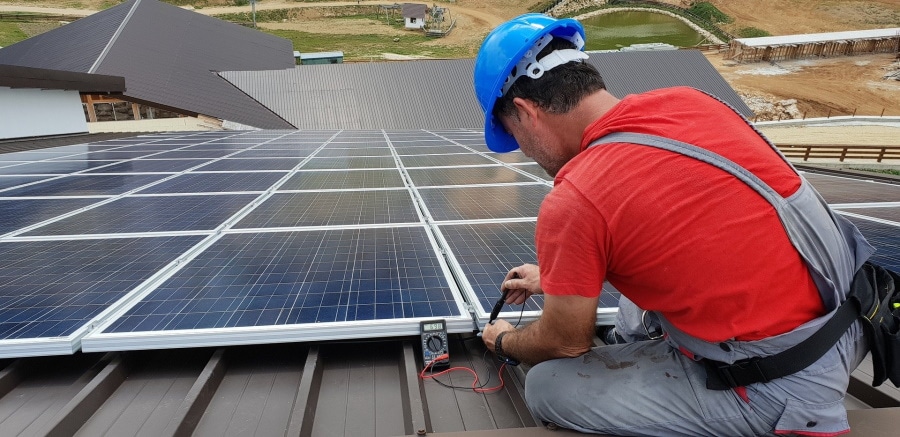 How can we make solar power better?
Engineers are working on the many different types of panels and have successfully increased their efficiency by 5% or more over the last 10 years. Another thing that engineers are doing is pairing the solar power system with rechargeable battery power. This enables you to store energy during peak times, so you have it available when you need it. Battery power has also seen significant advancements in technology over the past decade, making them more than capable of balancing out the system, so it's a more viable option for people across the United States.
Related Read: How Many Homes Can a Wind Turbine Power? What You Need To Know!
•Are Bees Endangered? What The Science Says

Conclusion
Solar power is an amazing and essentially, free form of energy that is much better for the environment and our future than fossil fuels. You do need many panels to power your home, so it can be an expensive upfront cost that requires a large amount of space, but the cost is coming down and the efficiency is getting better. When you factor in the Build Back Better Act created by President Biden, there is a good chance that we'll be seeing more of these systems in use by homeowners and commercial businesses in the next several years, which is a good thing.
---
Featured Image Credit: Pixabay