The Best Way to Cut Plexiglass – Which Tool to Use? – Top Picks & Reviews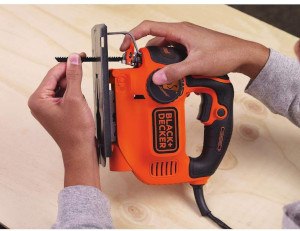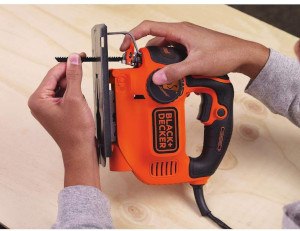 People often ask about the best way to cut Plexiglass, so these reviews will explore several tools that can be used to cut Plexiglass and other polycarbonates. Keep polycarbonates in mind because we'll talk about that later. The follow-up question invariably is, do I need a special tool to make my cuts? The answer to both questions depends upon the thickness of the Plexiglass and the type of cut. Cutting straight lines in thin Plexiglass is a lot easier than cutting curves in thicker stock.
Cutting Plexiglass to meet your needs is a lot easier with the right tool and technique. To save you time, well present several tools and hints for using them to make your task a lot easier. The good news here is that you may have some or all the tools already. If your project demands a tool you don't already have, that can be better news for tool guys and gals. Why? Because you have the perfect excuse to add to your tool collection! And, if you have many uses for Plexiglass, well then multiple tool acquisitions might be in your future.
Before we launch into the reviews, you might be interested in how Plexiglass was developed. Rather than being spoilers, this site offers a short history. Think about how impressed people will be at your next social gathering as you demonstrate your vast knowledge of this remarkable product!
---
A Comparison of our Favorite Methods for 2023
Rating
Image
Product
Details

Our Top Hand-Powered Choice

WORKPRO Folding Utility Knife

Durable materials
Quick blade change feature
Liner-lock
folding blade holder for easy
safe carry
CHECK PRICE

Our Choice for Complex Cuts in Thin Material

WEN 3939 Benchtop Band Saw

Great quality at a great price
Tilting table for beveled cuts
9" deep throat allows cuts in stock up to 18" wide
CHECK PRICE

Dremel 4300-5/40 Rotary Tool Kit

Ergonomic design
Variable speed capability
Integrated LED work light
CHECK PRICE

Our Top Recommendation for Making Straight Cuts

Freud D0760A Diablo Circular Saw Blade

Superior quality
Silky smooth cuts
Long life between sharpening/replacing
CHECK PRICE

Rockwell RK3441K Compact Circular Saw

Powerful
Laser guide
Great ergonomic and controllability
CHECK PRICE
It All Depends on the Thickness of the Plexiglass
Roll up your sleeves and get ready to learn about the best tools for cutting Plexiglass. We are going to start with the tools that work for thin Plexiglass. In this case, we're talking about a thickness of 3/16" or less. Much thicker than that, and you begin to encounter problems. That's where tools for cutting thicker stock come in.
Hint: Plexiglas and other polycarbonates come with a plastic covering on both sides. We recommend you always leave that in place until you have it mounted in your project. It protects against most scratches that will be unsightly later.
Cutting Thin Plexiglass
Making Straight Cuts
1.

Utility Knife and Ruler – The Champ for Cutting Thin Plexiglass
This is the most basic and straightforward way to cut thin stock and requires tools you likely have on hand. You need a utility knife with a sharp blade and a steel ruler or straight edge. Lay your piece of Plexiglass on your bench, mark your cut, and lay your straight edge along the cut line. Applying a firm amount of pressure to keep the straight edge from moving, carefully score the Plexiglass with the utility knife. You want to cut approximately ¾ of the way through the Plexi. This means making more than one cut. Take your time. If you go too fast, your knife may jump out of the cut and mar adjacent material.
Hint: It is best to use a metal ruler or straight edge. The sharp utility knife will cut into wood or plastic and potentially ruin your cut. Here's a good one to consider: GOLRISEN Stainless Steel Ruler Lightweight Metal Rulers. Stainless steel, set of three, great value.
Go to a sharp, straight corner such as the edge of a kitchen counter. Lay the scored line along the edge. Push firmly downward and snap the Plexi along your line. Simple!
If you want to cut thin Plexi, we suggest you consider the WORKPRO Foldable Utility Knife With 10-piece Extra Blades.
WORKPRO Folding Utility Knife with Belt Clip and Extra 10-piece Blades, Wood Handle Heavy Duty...
▶ Before Your Purchase: The wooden handle of the utility knife is made of high-quality rosewood, and the dark brown texture will lead...
▶ Quick-change Mechanism: Push the button and pull out the blade. The quick-change mechanism will help you to change the blade easily...
▶ Safe to Use: This heavy-duty work knife is built with an anti-slip grip which provides more security for you. The back lock design...
Pros
Durable materials for long life
Liner-lock, folding blade holder for easy, safe carry
Ergonomic design
Quick blade change feature
Cons
More expensive than other styles
Making Curved or Angled Cuts in Thin Plexiglass
Note: We don't recommend table saws for thin stock because of the potential for damage to the stock.
---
Making Curved and Complex Cuts
1.

Benchtop Band Saw – Our Choice for Complex Cuts in Thin Material
These are great for cutting complex angles and curves in wood and work equally as well in Plexiglass. Just mark your pattern on the protective plastic sheeting, put a fine-toothed blade in the tool and cut to your heart's content.
We recommend the WEN 3939 2.8-Amp 9″ Benchtop Band Saw.
WEN 3939 2.8-Amp 9" Benchtop Band Saw
2.8 amp motor rotates the blade up to 2460 feet per minute
Create cuts up to 3-5/8 inches deep and 9 inches wide
Uses 62-inch blades anywhere from 1/8 to 3/8 inches in size
Pros
Great quality at a great price
Tilting table for beveled cuts
9" deep throat allows cuts in stock up to 18" wide
Cons
The throat depth limits the size of the stock you can cut
Overkill if don't have other bandsaw needs
Hint: You might also consider a scroll saw rather than the bandsaw. It offers similar capabilities and limitations. However, they are less expensive and have a smaller footprint. For these, we recommend the WEN 3921 16-inch Two-Direction Variable Speed Scroll Saw.
---
2.

Handheld Rotary Cutter – Our Second Choice
Things get more complicated when you need to cut something other than a straight line. You may want to cut a curve. You may need to notch a side to fit around another part of your project. The score and snap method isn't going to give good results.
Handheld cutters are an excellent choice for making intricate cuts. When it comes to cutting Plexiglass and similar stock, you want to use a blade with a lot of fine teeth, say 60-80 teeth per inch (TPI). Blades with fewer teeth will produce ugly, jagged cuts. For a handheld, opt for a fine-toothed or diamond blade. They make smooth, clean cuts.
Position the stock on your bench and mark your pattern. We recommend you clamp the stock to the bench for safety and cutting control. With your handheld cutter, carefully cut through the Plexi.
Hint: To preserve your bench, put a piece of scrap wood under the Plexiglass, so you cut into that rather than the top of your bench.
For this tool, we recommend the Dremel 4300-5/40 High-Performance Rotary Tool Kit.
Pros
Ergonomic design for secure grip & control
Variable speed capability
Three jaw chuck accepts almost all Dremel accessories
Integrated LED work light
Hard storage case
Cons
More expensive
At max RPM, can melt the Plexiglass
---
Cutting Thick Plexiglass
Making Straight Cuts
Cutting options broaden when it comes to cutting thick Plexiglass. Just about any tool you use for making straight cuts in other stock will cut thick Plexi.
1.

Table Saw – Our Top Recommendation
Most DIY workshops have these whether they are floor or bench mounted. That doesn't matter as much as the blade you need to use. Here you want the fine-tooth variety, 60 – 80 TPI. These tools also have the benefit of a guide you can use in place of the ruler.
Hint: Why don't we recommend cutting thicker Plexiglass with a knife and straight edge? You can if you like. But it takes a lot of passes to cut ¾ the way through the stock. And, you run the risk of chipping the stock when you snap it.
When it comes to saw blades, we like Freud. They may be more expensive than other brands but the quality and longevity of the blade more than make up for that in the long run. For Plexiglass, we recommend the Freud D0760A Diablo 7-1/4″ x 60-Tooth Ultra Fine Finishing Circular Saw Blade where you need a 7 ¼" blade. For saws that use a 10" blade, recommend the FREUD D1060X ATB Fine Finish Saw Blade.
Freud D0760A Diablo 7-1/4″ x 60-Tooth Ultra Fine Finishing Circular Saw Blade
FREUD D1060X ATB Fine Finish Saw Blade
Pros
Superior quality
Silky smooth cuts
Long life between sharpening/replacing
Cons
More expensive than other blades
---
2.

Handheld Circular Saws – Great Alternative to the Table Saw
You can cut thick Plexiglass with a handheld circular saw, or SkilSaw as they are often called. For these tools, use the same 60-80 tooth per inch blades. Some of these tools are sold in kits and come with a variety of blades for cutting a wide range of materials. Be sure to clamp the stock firmly to your bench, so you have both hands free to manage the saw.
Hint: When looking for the proper blade, you for one that is rated for cutting polycarbonates if there is some uncertainty about the tooth count.
For the smaller saws, we recommend the Rockwell RK3441K 4-1/2" Compact Circular Saw. This is a great tool and one you should have in your tool kit. Even if you own a larger handheld saw, this little fellow adds so much capability to your DIY arsenal.
Rockwell 4-1/2" Compact Circular Saw, 5 amps, 3500 rpm, with Dust Port and Starter Kit– RK3441K...
[MORE MANEUVERABILITY] All the functionality of a full-size circular saw but in a compact design that's easier to use, and easier to...
[REAR MOTOR] For a more balanced feel. With the motor in the handle, you control much of the weight of the saw with just the palm of...
[EASY DEPTH SETTING] The readily accessible adjustment lever lets you change the cut on the fly, and the bevel adjustment lever enables...
Pros
Great ergonomic and controllability
Powerful
High quality
Laser guide
Comes as a kit with blades and carry bag
Cons
More expensive than similar tools
For larger handhelds, you can't go wrong with the SKIL 5280-01 15-Amp 7-1/4-Inch Circular Saw.
Pros
Excellent Skil quality
Lighter weight than other options
Laser marker
Dust blower to keep line visible
Great price
Cons
May struggle in harder stock
---
3.

Hand Saw – For Old School Aficionados or One Time Projects
If you want to cut Plexiglass like your great grandfather did, you can always use a fine-toothed hand saw. Wait, maybe it's like your grandfather since Plexi wasn't invented until 1928. Anyway, you will want a saw designed for cross-cutting as they have finer teeth. Depending upon the overall dimensions of the piece of stock you are cutting, you might be able to get by with a back saw. They are nice because of the extra rigidity provided by the heavy metal channel on the top.
The regular hand saw we recommend it is the WilFiks 16" Pro Hand Saw.
WilFiks 16" Pro Hand Saw, Perfect for Sawing, Trimming, Gardening, Pruning & Cutting Wood,...
► EASY TO USE: Our pro hand saw is designed for precise cutting including dovetails, miters, and tenons. The saw cuts through...
► DURABLE CONSTRUCTION: Induction-hardened teeth that stay sharp up to five times longer than standard teeth and produces smooth,...
► ERGONOMIC DESIGN: Anti-Slip Super Grip handle resists slipping and adds comfort, The handle size will work with any hand size from...
Pros
16" length easier to control
Unique teeth design for cutting anything other than metal
Great price
Rugged
Cons
The blade can flex and cause problems
The cut's finish may not be smooth enough
The back saw we recommend is the 10" IRWIN Tools ProTouch Dovetail / Jamb Saw.
IRWIN Dovetail Saw, 10-Inch (2014450)
This dovetail saw uses a spring-loaded, reversible blade that can be used for left- or right-cutting
The ProTouch handle on each jamb saw provides ergonomic comfort
A Wide-Body Flush-Cut blade on this dovetail saw measures 50 mm
Pros
Great value
Offset handle
Nice finish
Useful for other DIY projects
Cons
More difficult than powered alternatives
The backing may interfere with cutting
---
Making Curved and Complex Cuts
1.

Handheld Jigsaw – Best Bet for Complex Cuts in Thicker Plexiglass
You can use a band saw for thicker stock. Since we've already covered that earlier, and our recommendation doesn't change for cutting thicker stock, we are going to look at the handheld jigsaw. Think of these tools like a small reciprocating saw, because that is precisely what they are. These are perfect for curves (up to a point) and other complex cuts. Here we recommend the BLACK+DECKER BDEJS600C Smart Select Jigsaw.
Pros
Affordable
Dust blower keeps cut line visible
Can cut bevels when needed
Orbital speed control
Tool-less blade changes
Cons
Vibration may be an issue in some stock.
If don't clamp the stock, control of the tool difficult
Hint: We have purposively left out full-size reciprocating saws because of their vibration. We find them harder to control when cutting material like Plexiglass so recommend staying away from them. If you have a reciprocating saw, go ahead and test it on some scrap Plexi to see if it produces the results you want.
---
Cutting Circular Holes in Plexiglass, Thick or Thin
You may be wondering about cutting circular holes in Plexiglass. This is easily accomplished with a drill. Standard drill bits work perfectly in Plexiglass.
Cutting Larger Hole in Plexiglass
1.

Holes Up to 5" – Our Recommendation
If you want to cut larger holes, you can use a hole saw attachment, the same kind used for cutting holes in doors for handles. We recommend the TackLife 16 Piece Hole Saw Kit for cutting holes up to 5" in diameter.
Pros
Can cut a wide range of hole sizes
Affordable
Hard storage case
Cons
Not as high quality as other options but suitable for occasional use
---
2.

For Cutting Holes Larger Than 5" – Our Recommendation is a Combo
Cutting holes larger than a hole saw can create becomes more difficult. In those situations, you can rough it out with the jigsaw, and finish the job with a sanding disk on a Dremel.
Hint: Always drill your Plexiglass with backing material underneath to prevent chances of splintering when the bit exits.
---
Conclusion
These reviews have covered several tools and techniques for cutting and drilling holes in Plexiglass. We hope you can use this information to cut and shape your Plexiglass projects successfully. Here is our summary of recommendations:
For straight cuts in thin Plexi, we recommend the WORKPRO utility knife with a ruler. For straight cuts in thick stock, we recommend a table saw with the Freud blade.
For more complicated cuts, the Wen Band Saw is great for cutting thin Plexiglas while the Black & Decker Jigsaw is an excellent choice for thicker stock.
Finally, for drilling holes in Plexiglass, the TackLife Hole Saw kit is going to fill the need nicely for anything up to 5" in diameter. Larger than that, time for a combined attack using the Black & Decker and Dremel in a one-two punch.
Grab the right tools and make all your Plexiglass projects pieces of cake.
Related Read: