The Best Way to Cut Sheet Metal – Which Tool to Use? – Top Picks & Reviews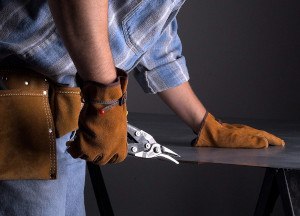 If you are a DIY woodworker or metal worker, there is a good chance you will occasionally need to cut some sheet metal for a project. However, if you don't do it very often, it's natural to have questions about how to accomplish such a task.
We'll cover several different methods in detail so you can use the tools you have on hand to complete your project quickly and efficiently.

Tin Snips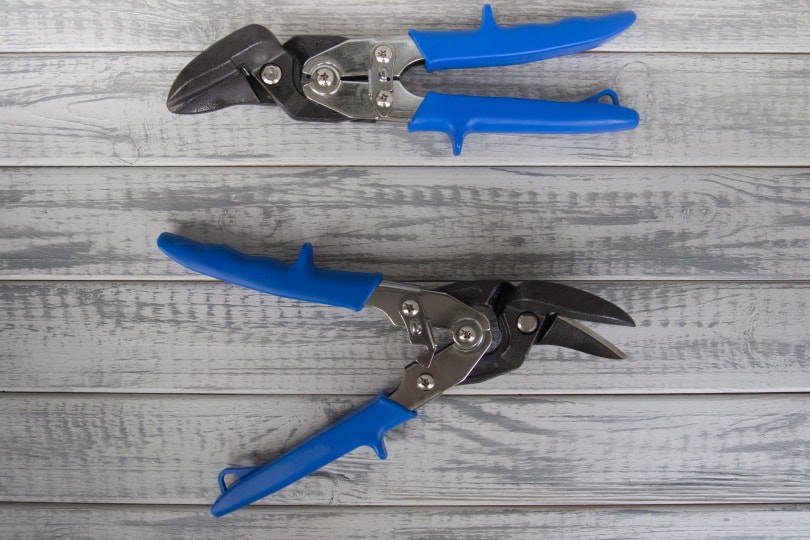 Tin snips are the best option because they are the least expensive and easiest to use. There are three types of tin snips, and the one you use will depend on the kind of cut you need to make. The downside to this method is that it requires plenty of elbow grease, especially if the metal is too thick, and it can be quite time-consuming.
Straight cut tin snips usually have a yellow handle, and they are for cutting a straight line through your sheet metal.
Right cut tin snips usually have a green handle, and they are for cutting curves that bend to the right in a clockwise direction.
Left cut tin snips usually have a red handle, and they are for cutting curves that bend to the left in a counter-clockwise direction.
Steps
Once you have the correct tin snips for cutting, you will need to clamp the metal down, so it doesn't move while you are working.
Draw a line on the metal so you can follow it with your snips.
Use the tin snips like a pair of scissors to cut through the sheet metal. Keep them level for the best results.
Cons
Slow
Requires plenty of elbow grease
Recommendation
Ginzors 3PC Aviation Tin Snips Set - Chrome Vanadium Steel Tin Cutting Shears Include Left,...
►3PC AVIATION SNIP SET◄: Item Include Left,Straight,Right 3PCS Tin Snips, Apply for Cutting Sheet Metal, Copper, Aluminum, Metal...
►WHAT'S MATERIAL◄: These Tin Snips are made of Premium Chrome Vanadium Steel and Processed with High Frequency Heat Treatment, It...
►SAFETY LOCK◄: Easy to Latch the Blades Lock Prevents Injury, Easy to Carry and Using.(TIPS: Tighten the Screws to Lessen the Gap...
---
Hack Saw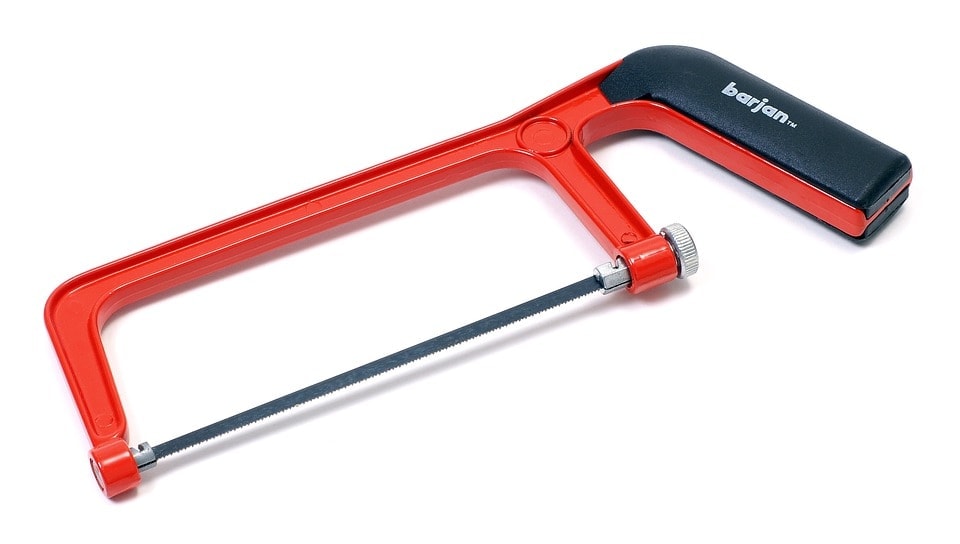 A standard hacksaw is a tool that many people may already have lying around the tool shed. If not, they are inexpensive and allow you to change the blade to keep them sharp so that you can get many years of use from them. Before you begin, make sure you are using a blade meant for cutting metal. The downside of using a hacksaw is that it's difficult to make curved cuts, and accuracy might be a problem. This might be one of the best sheet metal cutting tools you can use.
Steps
Once you have the correct blade, clamp down the metal to keep it in place.
Draw a line where you want the cut so you can follow it.
Use the saw with long even strokes that use the entire blade.
Pros
Inexpensive
Replaceable blade
Cons
No curves
Hard to keep straight
Recommendation
---
Mallet and Chisel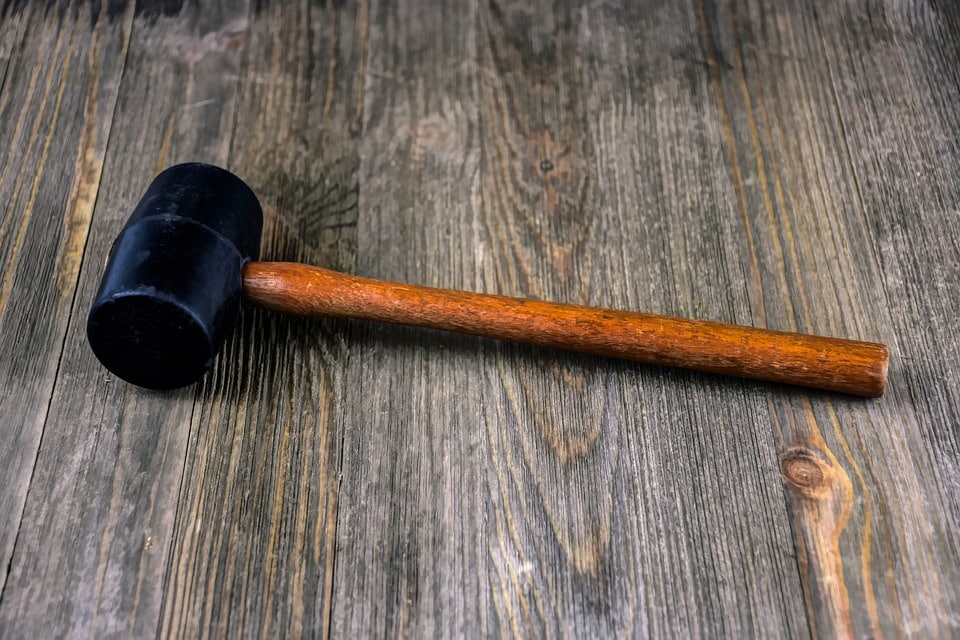 Chisels are an inexpensive way to cut sheet metal that many people might already have around the house. You will need a chisel that's hard enough to puncture steel, but one that can be used to cut straight lines as well as curves. The chisel's downside is that it's time-consuming and will leave you with a rough edge that you need to clean up, and it can also dent the edge.
Steps
Clamp down the metal to keep it in place but leave space below so the chisel can puncture through.
Draw a line where you want the cut.
Patiently hammer the chisel through the metal one length at a time to make the cut.
Clean the edge with a belt sander or sanding block.
Cons
Rough, dented edge
Time-consuming
Recommendation
KENDO 3-Pieces Heavy Duty All Purpose Cold Chisel Set - Industrial Grade Octagonal Steel Hand Tools...
3-PIECE HAND CHISEL SET: 3 chisels of varying sizes are included in this chiseling set by Kendo with sizes ranging from 25/32" x 8",...
ALL PURPOSE: An octagonal cold chisel can be used for a variety of purposes. From chipping away brickwork, concrete, metal and stone to...
BUILT TO LAST: Whether you're a professional carpenter, mechanic, woodworker or a home DIYer looking to complete your tool set, your...
---
Power Shears
Power shears are similar to tin snips, but they use electricity to help cut through the metal much more quickly. Power shears also create a cleaner cut that doesn't damage the edge as much as some tools we've looked at so far. The downside to this tool is that it's more expensive than tin snips, and you will need to be close to an outlet to plug it in.
Steps
Clamp the metal in place.
Draw your cutting line.
Hold the power shears level with the metal while cutting.
Pros
Easy to use
Less damage to the edge
Cons
Expensive
Tethered to an outlet
Recommendation
---
Jigsaw
The jigsaw is another fantastic power tool that will allow you to cut sheet metal with ease. If you don't already have a jigsaw, know that they are more expensive than hand tools, and you will need a blade suitable for cutting metal. But once fully equipped, it can cut through the sheet metal faster than the previous options, and you can make curves or straight lines with a high degree of accuracy.
Steps
Clamp the metal in place.
Draw the cutting line.
Firmly hold the jigsaw with the base pressed against the steel.
Follow the line and slowly push the saw through the sheet metal.
Pros
Fast
Accurate
No damage to the edge
Recommendation
CRAFTSMAN Jig Saw, 5.0-Amp (CMES610)
Variable speed trigger ranging from 03, 000 spm's provides control for clean and accurate cuts
4Orbital settings to adjust cut aggressiveness for various materials and applications
Accepts both T & U blades for versatility and availability
---
Circular Saw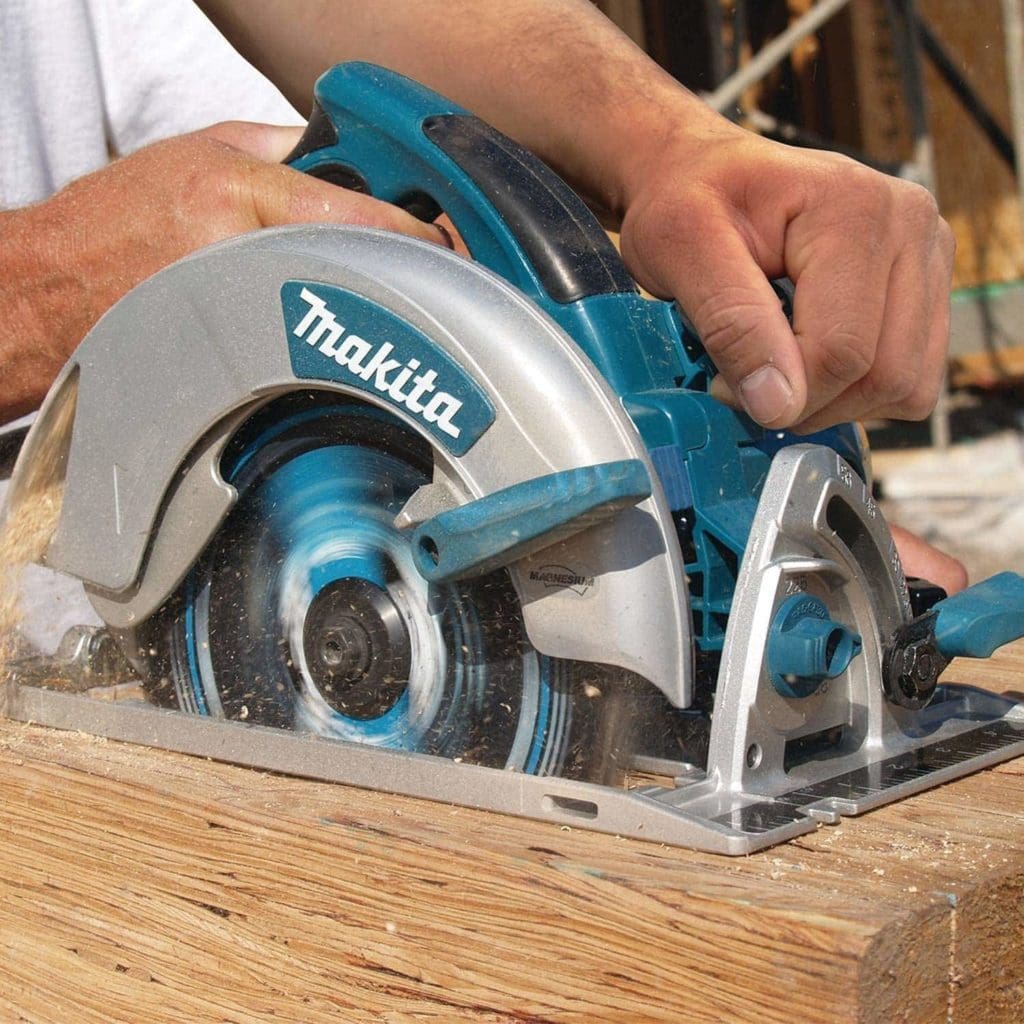 The Table saw is the ideal way to cut sheet metal. It's the most expensive tool on this list, and it will require a special steel cutting blade, but its high RPM and torque can cut through the steel as quickly and accurately as it can cut through wood. If you have a lot of steel to cut or cut sheet metal often, you may find it worth the expense. This tool is best for those that have some experience using them.
Steps
Clamp the metal in place.
Draw the cutting line.
Firmly hold the saw and move purposefully through the metal.
Pros
Fast
Accurate
No damage to the edge
Cons
Expensive
Special blades
Requires some experience
Recommendation
---
Safety Equipment
When using any of these tools, it's extremely important to wear the proper safety equipment at all times. Even the hand tools can send metal flakes and sparks into the air, and there is always a danger of injuring your hands.
Safety Glasses
We recommend wearing safety glasses with side protection when cutting your sheet metal. The jigsaw and circular saw can produce plenty of sparks that can wind up in your eyes, but the other methods can also send shards into the air that are just as dangerous.
Dust Mask
Sparks, dust, and tiny shards of metal can also wind up in the lungs, so it's important to wear a dust mask at all times, even when using hand tools.
Work Gloves
Sparks can burn the skin on your hand, and metal slivers are also a danger. Tins snips and the chisel are very hard on the hands, so we recommend wearing work gloves at all times when cutting sheet metal.

Conclusion
When cutting sheet metal, the best method is to use a power tool like the circular saw or the jigsaw so you can complete the work quickly with minimal damage to the edge of the metal. The jigsaw can make curved cuts, while the handsaw is perfect for straight lines. If you want to use a hand tool, the tin snips are likely the best tool, followed by the hacksaw and then the chisel.
We hope we have answered your questions and helped you find the best way to cut sheet metal in your workshop. If you think it can be helpful to others, please share this guide to cutting sheet metal and what tool to use on Facebook and Twitter.