Best Way to Cut Metal Roofing – Which Tool to Use? – Reviews & Top Picks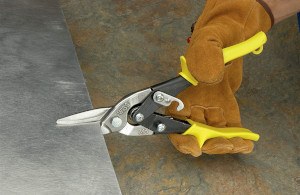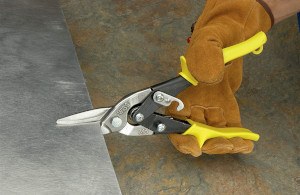 If you have a metal roof in an upcoming project, these reviews will give you some insight into the best way to cut the panels to complete your project. A nice feature of metal roofing is the fact a single panel covers a lot of square footage. That speeds things right along. There you are, covering massive chunks of roof area, enjoying the beauty of the day and the wisdom of your roofing selection. Then, boom! You are confronted with an obstruction like a plumbing stack or roof vent. The wisdom of the metal roofing choice loses a bit of its luster, doesn't it? Why? Your standard tool load-out may not be up to the task at hand.
Fear not. We've investigated the best ways of cutting metal roofing so you can knock out the obstructions with confidence and ease. Before you know it, you'll climb off your roof with the satisfaction of a job well know and the knowledge your roof won't need to see your smiling face again for a couple of decades.
We'll review both manual and power tools as you'll likely need a combination to knock the project out of the park in short order.
---
A Quick Comparison of our Favorite Picks for 2023
Rating
Image
Product
Details

BLACK+DECKER JS670V LineFinder

Adjustable base
Laser line guide
On-tool blade storage
CHECK PRICE

SKIL 5280-01 15 Amp 7 1/4 Inch Circular Saw

Powerful
Lighter weight for easier control
Skil quality
CHECK PRICE

Milwaukee 6519-31

Milwaukee quality
Quick
tool-less blade change
Variable speed
trigger controlled
CHECK PRICE

DEWALT DWE402 4-1/2-Inch 11-Amp Paddle Switch Angle Grinder

DeWalt quality
Good power
Good ergonomics
CHECK PRICE

Crescent Wiss M3R MetalMaster

Great value
You get all three types
Good quality
CHECK PRICE

LENOX Tools Adjustable Hacksaw

Adjustable tension
Rigidity when properly tensioned
Great value
CHECK PRICE
The 7 Best Tools for Cutting Metal Roofing
We're going to focus on corrugated metal roofing as it is the most common style used by DIYers. Our first reviews are going to look at the tools needed for making straight cuts at a roof edge.
Making Straight Cuts
1.

Jigsaws – Our Pick for Cutting Metal Roofing
If you are interested in the reciprocating cutting method but don't want the significant vibrations of a full-size saw, the jigsaw might be a good choice. These are handy, multi-purpose tools you can use on other projects. They are lightweight and very easy to control. They can cut any material you can find the blade for. Their base can be angled, so it is easier to cut your roofing on the roof. Yes, reciprocating saws have an adjustable guard, but it is at 90o to the direction of cut. That makes it hard to cut your roofing in place. This is the best tool for cutting metal roofing in our opinion.
In this category, we recommend the BLACK+DECKER JS670V LineFinder Orbital Jigsaw with SmartSelect Technology.
BLACK+DECKER Jig Saw, 6.0-Amp (JS670V)
VERSATILE APPLICATION – Electric jig saw makes straight and curved cuts on wood, metal, and plastic.
LINEFINDER – Illuminates your cut line for enhanced visibility and precision.
SMART SELECT TECHNOLOGY – Turn the dial to the correct task to automatically select the optimal orbital setting.
Pros
Adjustable base
SmartSelect – pick the material you are cutting, and the tool adapts
Laser line guide
On-tool blade storage
Tool-less blade changes
Cons
Not the most powerful
No case or accessories
---
2.

Handheld Circular Saws – Our Plan B
In this category, you have the full size, 7¼" saws and the 4.5 – 5" alternatives. There are a couple of reasons why you might like one of these tools over a reciprocating saw. One, you may already have one which means you may only need to buy the proper blade. Two, for precision work, circular saws are easier to control and allow you to maintain the line of cut better. Three, because they vibrate less, you avoid possible damage to the roofing material.
We like reciprocating saws. Cutting corrugated roofing with precision may not be their best application.
For a full-size tool, we recommend the SKIL 5280-01 15-Amp 7-1/4-Inch Circular Saw.
Pros
Powerful
Lighter weight for easier control
Skil quality
Cons
It may struggle in cutting tougher materials
The blade we recommend is the FREUD D0748FM 48-Tooth Steel Demon Ferrous Metal Cutting Saw Blade.
Pros
Great quality
Long life
Precise cuts
Cons
More expensive than other blades
For the smaller sized saws, we recommend the Rockwell RK3441K 4-1/2" Compact Circular Saw.
Rockwell 4-1/2" Compact Circular Saw, 5 amps, 3500 rpm, with Dust Port and Starter Kit– RK3441K...
[MORE MANEUVERABILITY] All the functionality of a full-size circular saw but in a compact design that's easier to use, and easier to...
[REAR MOTOR] For a more balanced feel. With the motor in the handle, you control much of the weight of the saw with just the palm of...
[EASY DEPTH SETTING] The readily accessible adjustment lever lets you change the cut on the fly, and the bevel adjustment lever enables...
Pros
Easy to control
Cutting line easy to see for the entire length
Great quality
Kit includes a metal cutting blade
Cons
More expensive than other similar options
A nice replacement blade for the Rockwell is the DiamondX 4 1/2-Inch All Purpose Blade for Cutting Metal.
Pros
Diamonds last longer, cut better
Designed specifically for high-speed dry cutting of metal
---
3.

Reciprocating Saw – For Experienced Users
There's not much better at tough cutting jobs than the reciprocating saw. Cutting corrugated falls into the "tough" cutting category. You'll be wanting a metal blade, naturally. It will have teeth on it like a traditional handheld hack saw.
When you reach your edge, mark your cut. We've used chalk lines to good effect and markers are also suitable. You now have a decision; do you cut the roofing in place or take it to another spot and cut it there to avoid damage to facia and other roofing components? Whatever you decide, the roofing must be securely clamped or nailed into place. Otherwise, the working vibrations of the tool will make your cutting job a misery as the roofing bounces and moves while the saw works. Overall, the reciprocating saw is one of the best tools to cut metal roofing if you know how to use it.
We recommend the Milwaukee 6519-31.
Pros
Milwaukee quality
Quick, tool-less blade change
Variable speed, trigger controlled
Excellent power
Cons
More expensive than other alternatives
Difficult to use with the roofing in place
Note: Why did we go with a corded saw rather than a battery-powered model? For this type of project, we think corded is the way to go. Reciprocating saws will drain batteries fast. Since you want your roofing done in as short a time as possible, you don't want to risk delays while batteries recharge. All the powered tools in the rest of the reviews are corded for this reason.
Find a roofing specialist in your area, and get free, no-commitment estimates for your project.


---
4.

Cut-off Saws/Angle Grinders – Tool of Last Resort
The cut-off saw or angle grinder as it is also called offers an option like the circular saws just covered. They are specifically designed to cut and grind metal and are rugged, no-nonsense tools. They also arrive with a metal cutting/grinding blade.
Another feature we think you'll like is a second handle, usually detachable, for extra control. Last, but not least, the blade housing acts as a guide. You cut through the material until; the guard rests on the surface then continue with your cut while it helps stabilize the tool.
We recommend the DEWALT DWE402 4-1/2-Inch 11-Amp Paddle Switch Angle Grinder.
DEWALT Angle Grinder, 4.5 Inch, 11 Amp, With Paddle Switch (DWE402), Black
Next Generation 11 Amp AC/DC 11,000 RPM motor of angle grinder provides the best power to weight/size ratio available
Dust Ejection System provides durability by ejecting damaging dust and debris particles that enter the metal grinder
Oversized brushes of this DEWALT angle grinder provide 2 times brush life over previous model (D28402)
Pros
DeWalt quality
Good power
Good ergonomics
Cons
The typical blade is for not fine work
---
Making Complicated Cuts
As mentioned earlier, you will need to cut around obstructions at some point in your roofing project. When that happens, the tools that are perfect for straight cuts won't cut it, pun intended. These cuts require a bit more finesse and precision.
1.

Sheet Metal Snips – Our Preferred Method for Complicated Cuts
A good pair of sheet metal snips are an ideal tool for cutting notches, circles, and other small tasks. For those of you who are unfamiliar with this tool variety, you need to know that they come in left, right, and straight cut configurations. Left and right cutters are designed to cut in circles. For example, a right cut snip is designed for cutting circles in a clockwise direction. Left cut snips are designed for the exact opposite.
For the roofing project and most other DIY work, we recommend the straight cut for most work. However, you might need, or want, to cut a circle. We recommend the Wiss M3R MetalMaster Straight, Left, and Right Cut Compound Action Snip Set.
Pros
Great value
You get all three types
Good quality
Cons
Handles not offset – easier to cut yourself on the metal
---
2.

Hack Saw – We Recommend Having One "Just in Case"
The trusty companion of every toolbox around the globe is the hack saw. These are simple, unassuming tools that receive no respect until the DIYer hits a job where nothing else will do. You might say they are the Rodney Dangerfield of the tool world. For your roofing project, they are handy for some of those small cuts, like cutting a notch at a corner of a panel.
The hack saw ranks up there with the mousetrap; the design doesn't change because it works so well as it is. That is not to say there are some flashy models out there. Save your money and go with our recommendation, the LENOX Tools Adjustable Hacksaw.
Pros
Adjustable tension
Rigidity when properly tensioned
Great value
Cons
Only comes with one blade
---
3.

Jigsaw – Not Our Preference for These Cuts
The jigsaw can be overkill for small cuts and adjustments. It can also be harder to control as these more complicated cuts are usually made on the roof, and you are holding the roofing. Not having good control can lead to ruined material and injury. It works, but extra care is necessary.
---
Related: What's the best method & tool for cutting sheet metal?
Conclusion
If you're wondering how do you cut metal roofing, we hope these reviews have helped you out. Our research included other tools than those we wrote about in our reviews. However, each had some critical limiting factor for cutting metal roofing. Those factors included cost, use of compressed air, distortion of the roofing, and others.
If you are starting your roofing project without any of the tools we've reviewed, we recommend the following kit:
For those of you with some of the tools reviewed, fill in the gaps where needed and your roofing project will be a lot easier. Before you know it, you'll be listening to the soothing patter of raindrops on your shiny new metal roof.
---
Newly released posts from the blog