11 Best Wood for Exterior Shutters in 2023 (with Pictures)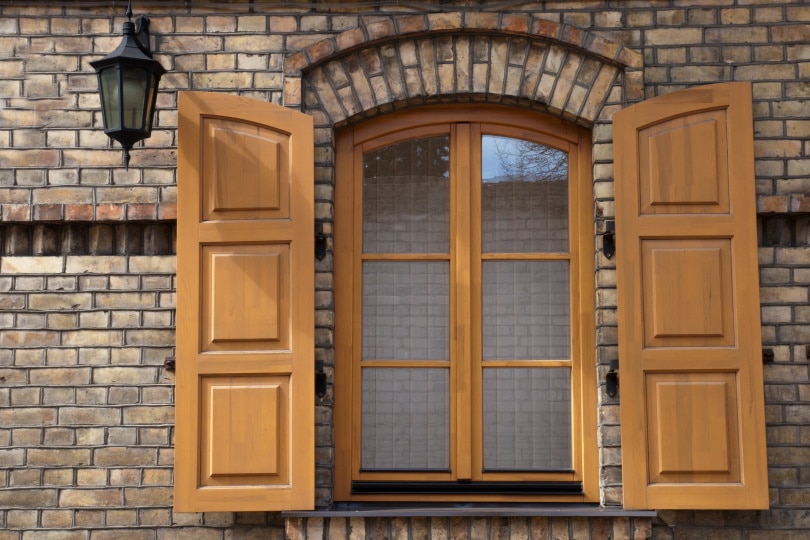 Shutters are an amazing way to add a touch of elegance to your home, while at the same time enhancing your security. The major concern would be the ideal wood to use on these exterior shutters.
Practically, you want long-lasting and high-performance shutters, which will offer maximum value over the coming years. The right type of wood coupled with professional installation will yield long-lasting and beautiful shutters for your home.
In this article, we will look at some of the best types of wood for exterior shutters along with details on the suitability of each.

The 11 Types of Wood Ideal for Exterior Shutters
1.

Cedar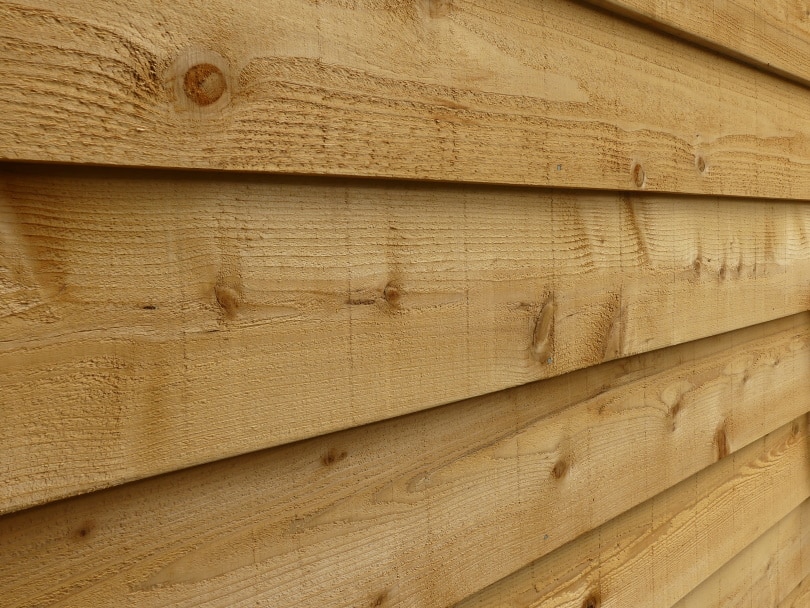 Due to its exceptional durability on the face of rot and weather resistance, cedar is considered one of the best wood for shutters. The wood is beautiful to look at, with a variety of species to choose from.
It is a straight wood with a great finish that is applicable for several other outdoor home projects including decks, railings and patio.
The wood does not shrink and at the same time it's warp-resistant. And if well laid down, it will last for years before you think of a replacement.
It comes with a wide range of colors and is low maintenance meaning you won't keep having to call a repairman.
---
2.

Basswood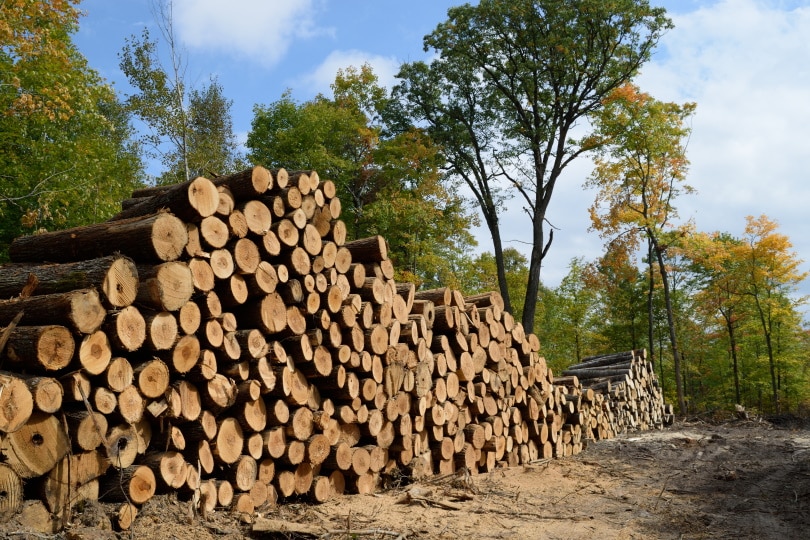 If you have gone out window shopping for some wooden exterior shutters, you most likely have come across Basswood shutters. It is one of the most popular types of material for wooden shutters. It is readily available and can be found all across the U.S.
The wood comes with a beautiful exterior, indistinct grain and uniform texture. It is lightweight, making it easier to work with, and at the same time strong enough to withstand decay and tough weather conditions. The wood is also quick drying and poses no risk of warping.
---
3.

Redwood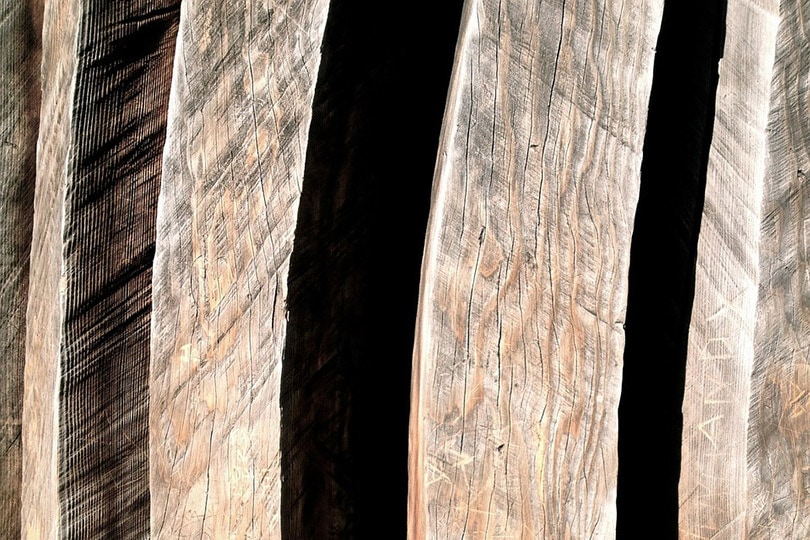 Redwood is also quite popular for exterior shutters. It is reddish in color with a beautiful finish. The wood is also resistant to bugs and decay, making it durable. What's more is its light weight, which makes it easily workable.
It has only recently come back to the market after careful cultivation and planning; it was previously categorized as an endangered species. But it is one of the more expensive types of wood given that it takes a long time to grow.
---
4.

Poplar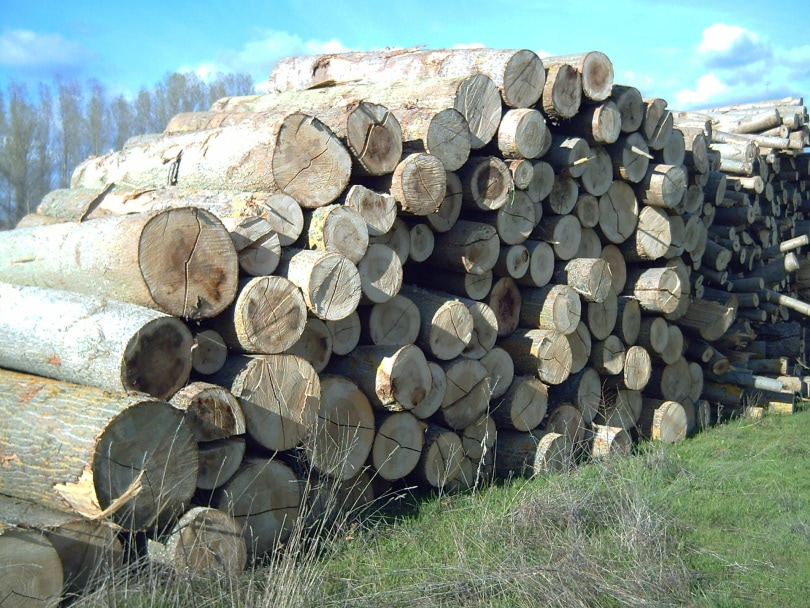 Poplar wood is readily available, affordable, and easy to paint and customize, making it ideal for shutters. Being weather resistant, you can rest assured that you have the right material for your exterior shutters.
On the other hand, the wood material is also on the heavier side, with mineral streaks that make it unsuitable for staining.
---
5.

Cypress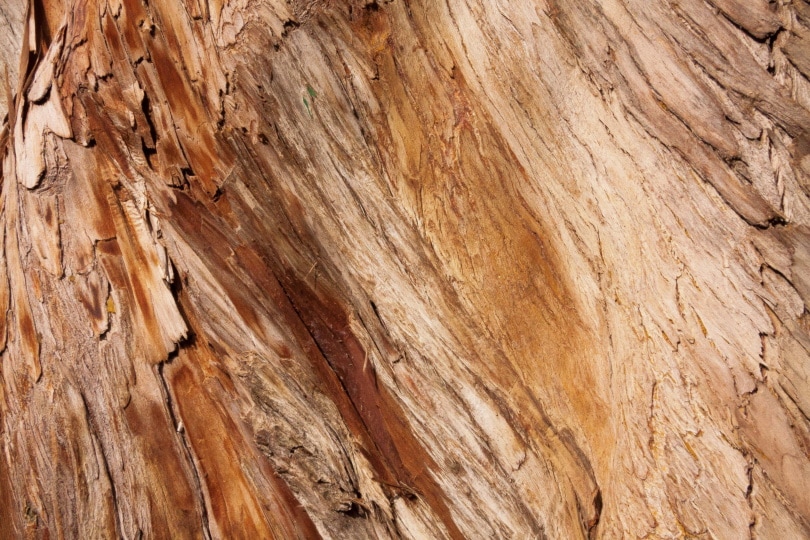 Cypress was more popular in the southern states, as it was readily available. Currently, you can purchase it all across the U.S. It shares some of its characteristics with Cedar but is a bit harder in comparison. It is also resistant to insects, decay and moisture, making it durable and long-lasting.
Being one of the harder materials on the list, it is also lightweight with beautiful patterns and a great finish, making it not only durable but also beautiful to look at.
---
6.

Black Locust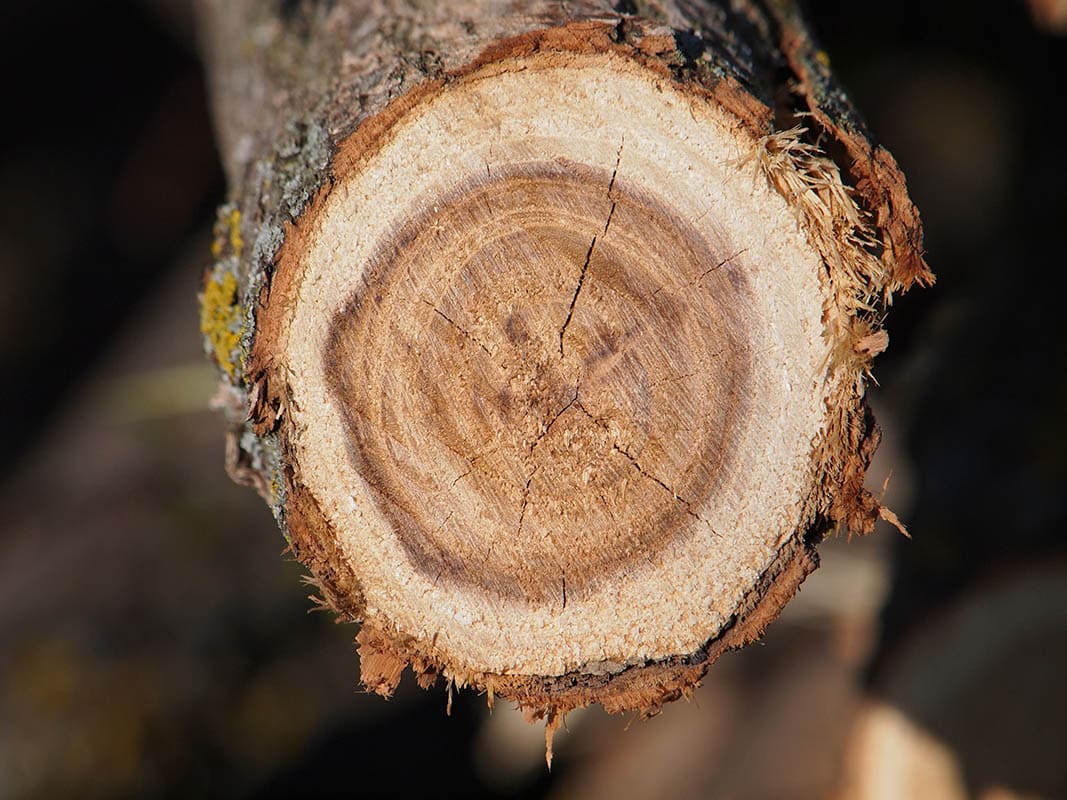 Black locust is another type of strong wood in the list, compared to the likes of hickory in terms of strength. It is weather-resistant, with a straight type of grain that guarantees a beautiful finish.
The wood is challenging with a blunting effect on tools and blades due to its high density and hardness. However once worked on effectively, it will have an amazing gluing and finishing, making it especially good for exterior shutters.
---
7.

Ipe
Ipe is native to North America but gets imported all across the U.S from both Central and South America.
The wood is quite dense and heavy to a point it can hardly float, making it a challenge to work with. The wood is however quite durable and easily available making it popular for wooden shutters.
---
8.

Teak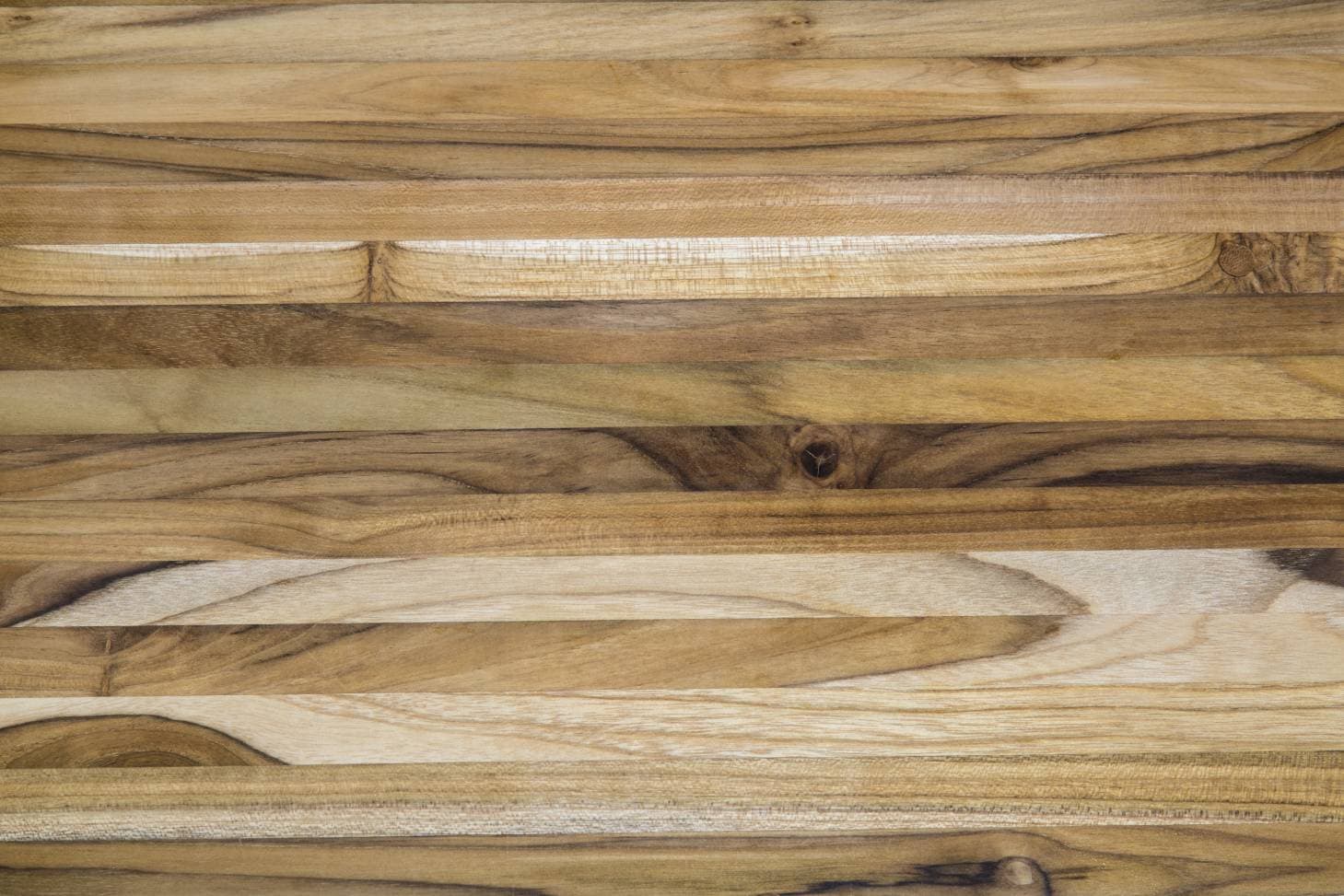 Teak is one of the most versatile types on the list, and one of the most popular too. It is applicable for several applications both inside and outside the house.
The wood is resistant to insects, moisture and extreme rays from the sun, making it amazing for outside applications such as shutters. It also comes with an amazing finish, with an aesthetically pleasing result that will add to the beauty of your house.
Although it is more popular than most, it is also a bit expensive to purchase.
---
9.

Douglas Fir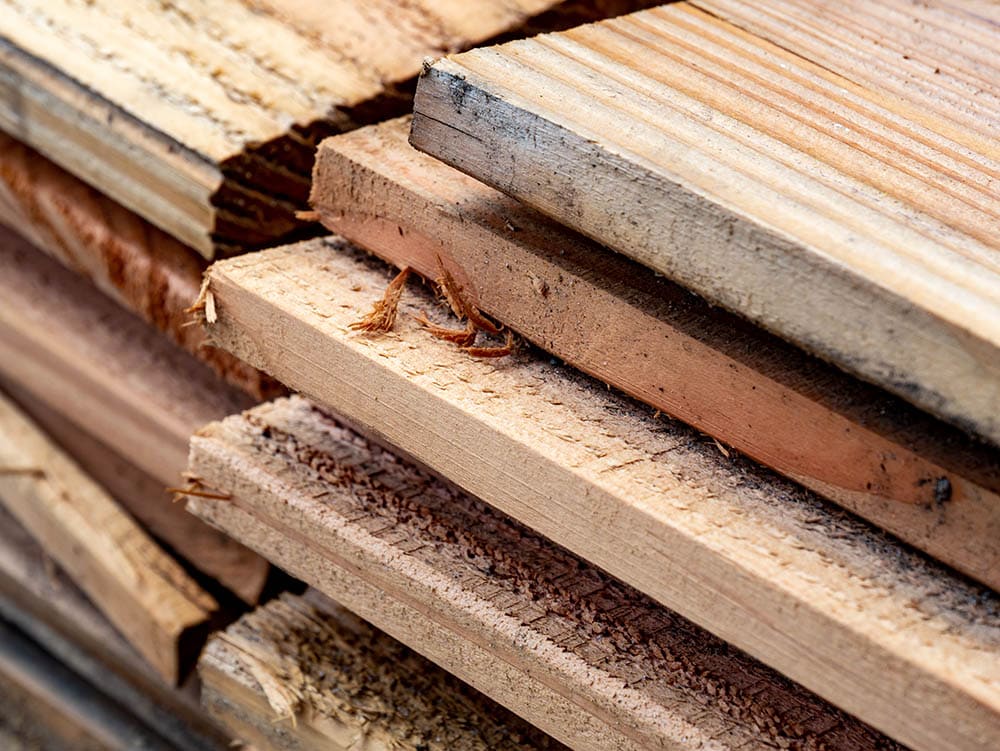 Douglas Fir is a softwood, and at the same time one of the hardest on the list; in fact, it is ranked as the hardest of all North American softwoods. It is readily available and easy to work with making it a favorite among many.
In terms of weather and decay, the wood is classified as moderately resistant and will be durable if efficiently constructed.
On the downside, the wood is vulnerable to insect attacks, and may require some extra means of protection to ensure it keeps safe.
---
10.

Acacia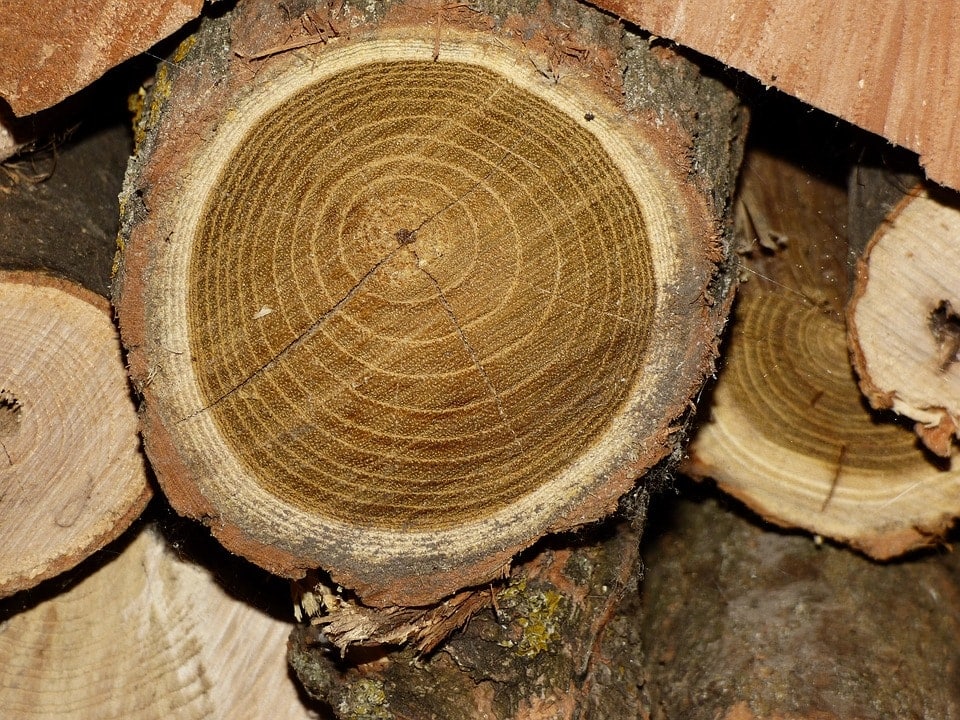 Acacia is one of the most sustainable wood materials on the list as it comes with a rapid growth rate, meaning there is no threat to the species. It is a good choice, especially if you want to be mindful of the environment.
The wood has high oil and moisture content, and is resistant to insects and extreme weather conditions. This contributes to its durability.
In terms of aesthetics, the wood has a beautiful finish, with its deep brown color, natural grain and a warm rich tone around it. It is also naturally smooth and will look stunning whether varnished, polished or natural.
---
11.

Oak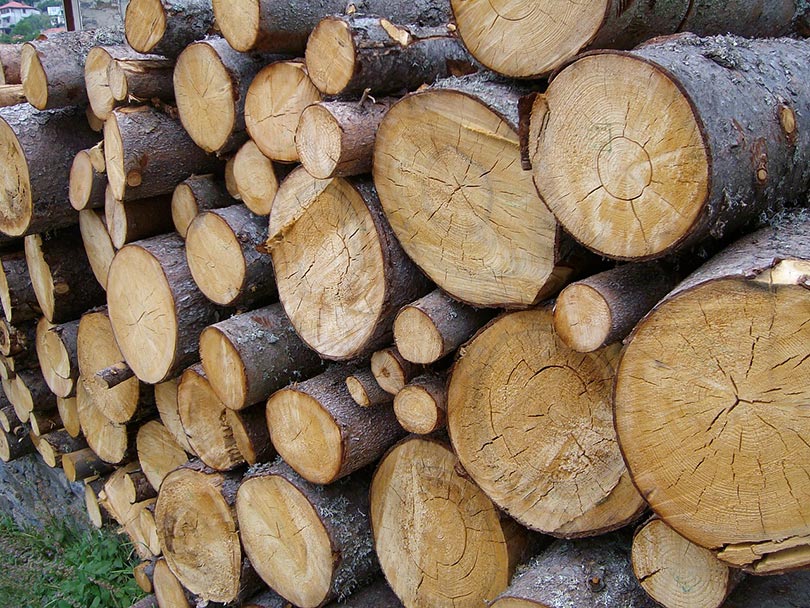 Oak is another good wood for shutters popular for its strength, which makes it more durable. However, the wood is also famous for being quite heavy which makes its installation a bit more difficult. Also, the price range for Oak is higher compared to other woods.

How to Choose Wood for Exterior Shutters
Whether you are a DIY enthusiast or just someone shopping around for exterior shutters, you should be at least have an idea about how to choose the best wood. Below are some of the wood aspects to consider.
Wood Availability
Of course, there are plenty of woods to choose from. But are they readily available? Note that if the wood is rare, it is going to be costly, but if it's in plenty in your area, then that translates to more affordability.
Appearance
How does the wood look in terms of color, grain and finish? Do you want it painted, natural or stained? Appearance counts for a lot, and the type of wood you choose should be aesthetically satisfying, after finishing building the shutter.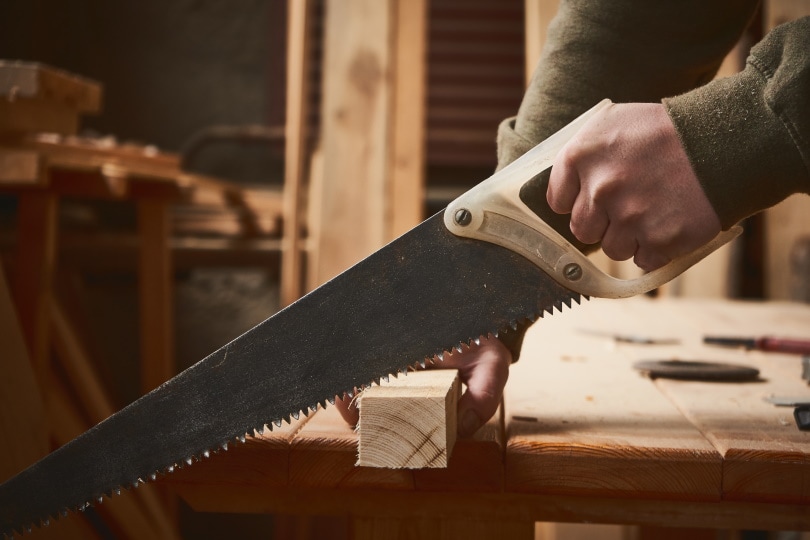 Lightweight
This may be more of a preference issue, but most contractors will advise for lightweight wood which is easy to work with, and will not take a toll on the frames.
Durability
It is automatic to choose durability as the shutter will provide longer service with some known to stay up to and above 4 years. Durability will not only save you money but will ensure maximum returns on your shutter investment.
Maintenance
You want your wood to be low-maintenance, meaning you have to do very little after installation. Combining low maintenance and durability will see you do very little over a long time and still maintain a perfectly good wood shutter.

FAQ: Wood For Exterior Shutters
What are board and batten shutters?
These refer to a specific kind of shutter made with vertical boards placed against each other with no space in between. These are coupled with horizontal boards placed on the width of the shutter for strength
Which is the best wood for painted shutters?
When choosing the best wood for painting, go for a more durable type. Aesthetic appearance will not matter much as the paint will cover it anyway. If you decide on staining, go for wood with a more attractive look.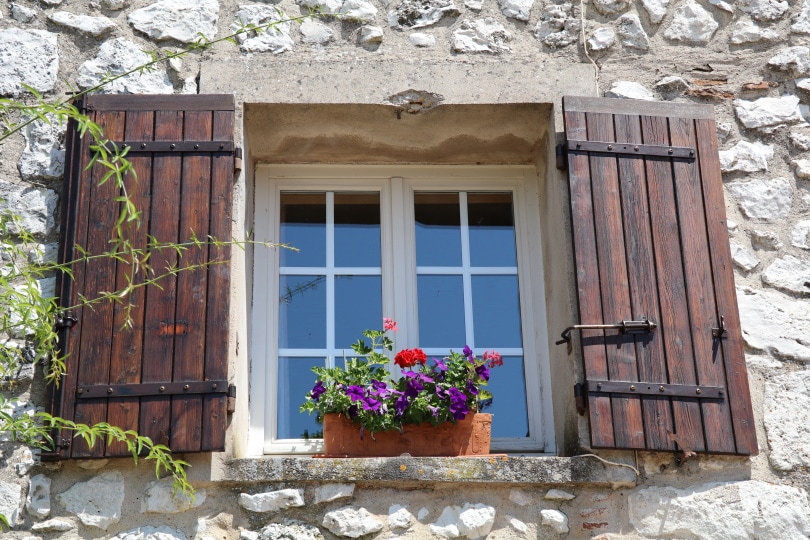 Should you pressure treat wood for shutters?
This is a raging debate with one side saying that pressure-treated wood is better as it is cheaper and efficiently weather treated. On the other hand, the argument is that once you pressure treat the wood, it loses on durability. Pressure-treated wood would also need to dry up before painting it, and this will take several, months.
Is Wood the Only Option for Shutters?
If you cannot get wood for your shutters, you have other options including poly, vinyl and PVC. They are more budget-friendly and with the right hands will also be beautiful and long-lasting.

Conclusion
Wooden shutters if done right will be an amazing addition to your home and will give you that extra touch of class to glam up your property.
You have many different options to choose from if you decide to construct a wooden shutter. However, these options will all depend on how good you understand your situation including the prevalent weather conditions.
Think of the result you expect including how you want your shutters to work and appear before going out to purchase the wood or the shutter itself.
---
Featured Image Credit: Reinholds, Shutterstock