4 Brilliant Uses for Old Toilets (Reuse & Repurposing Ideas)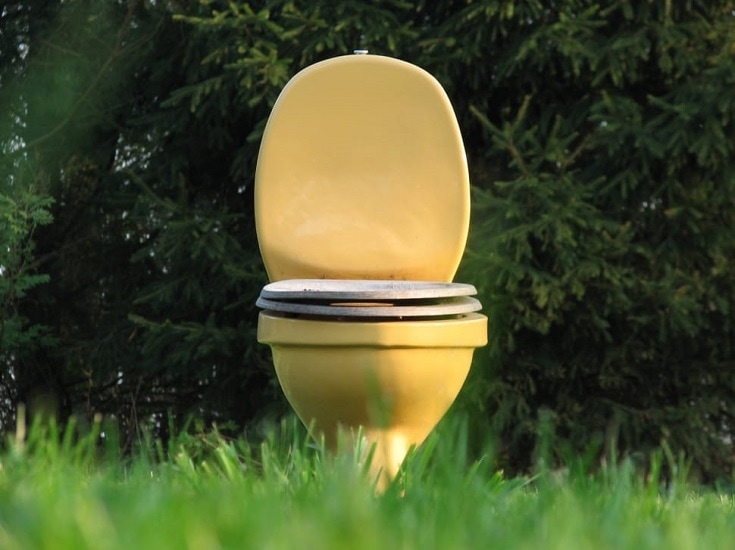 The toilet is in almost every home, but not many people want to talk about it, which can make it difficult to know what to do with it when you get a new one. After all, it's not something that someone is likely to buy secondhand, and it feels like a shame to dump it in the trash. If you are looking for ways to reuse and repurpose your old toilet but aren't sure where to start, keep reading as we provide you with a list of fantastic ideas.

The 4 Brilliant Ideas for Repurposing Old Toilets
1.

Garden Toilet
| | |
| --- | --- |
| Materials: | Soil, seed |
| Tools: | Trowel, drill |
| Difficulty: | Easy |
Using your old toilet as a pot for garden plants is a great way to recycle without needing to do much work. Drill a few holes to provide drainage, and add soil and seeds. Then, place it in the sunlight, add water, and enjoy your new garden. You can also paint it to match the surrounding area. The hard porcelain is extremely durable and can last many years outdoors, even in harsh sunlight. The people at GardenGuides provide a great plan that will help you work out the details of getting it going.
---
2.

Grill and Cooler
| | |
| --- | --- |
| Materials: | Wood, ice |
| Tools: | Fire poker |
| Difficulty: | Easy |
One of the best ways to use an old toilet is to take it to your campsite, where you can use it as a grill and cooler. The hard porcelain will enable you to start a fire in the bowl, and you can place a grill over it to cook food. You can also fill the tank with ice to keep your drinks cool while you wait for the food to cook. The Scotsman helps provide insight into how you might be able to build this project, while also telling a funny story.
---
3.

Toilet Seat Clock
| | |
| --- | --- |
| Materials: | Clock motor, paint, accessories |
| Tools: | Drill screwdriver, glue |
| Difficulty: | Moderate |
The toilet seat clock is a great example of how you can break the toilet down into smaller parts to recycle them individually. The toilet seat lid and the tank cover are especially good at creating a canvas for artwork.
---
4.

Toilet Art
| | |
| --- | --- |
| Materials: | Paint, lacquer, glue |
| Tools: | Paintbrush, sandpaper |
| Difficulty: | Moderate |
If you have an artistic eye, you can try your hand at repurposing your old toilet bowl into an art project. You can use paints, stickers, or even tile to create attractive pictures and designs on your old toilet. You don't need any experience; you can redo it until you get something that you like. Even better, you can use it as a flower pot when you are finished. The Daily Art Magazine has great ideas to help get you started.

How Can I Dispose of My Toilet When I'm Done With It?
Throw It in the Garbage
Many cities allow you to throw an old toilet in the trash, but you must break it down first, so it's easier for the trash collectors to move. Sometimes, you will need to wrap it up in a blanket and smash it with a sledgehammer before the collectors will take it.
Put It Out Front With a "For Free" Sign
If smashing up the toilet is too much work, you can try putting it out front with a free sign to see if someone takes it. If you live in a populated area, you might be surprised to find it gone in a short time.
Donate It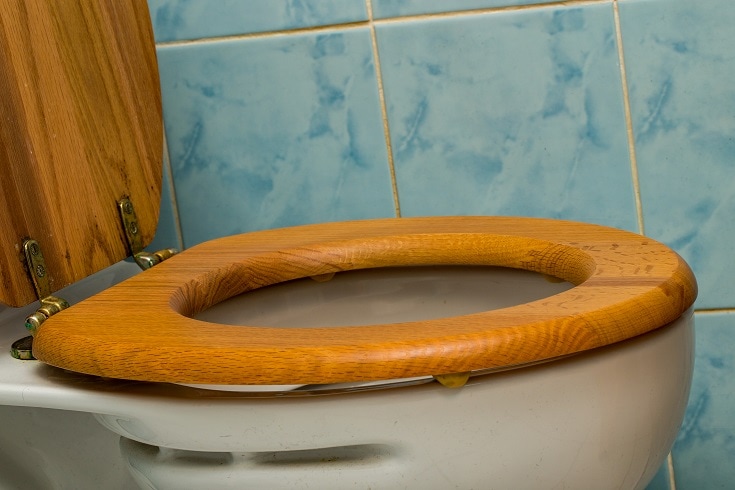 If no one picks up the free toilet from in front of your house, you can try donating it to your local Habitat for Humanity. This organization often takes discarded building materials and puts them to use in low-income housing units.
Contact the Local Waste Management Company
If the old toilet is too heavy for you to move and you can't get rid of it, you can try to contact a local waste management company to come and pick it up for you. These companies usually charge a fee, ranging from $50 to $100, depending on how far they need to travel.

Summary
The most common way to repurpose an old toilet is to turn it into a garden planter. The large bowl and tank can hold quite a bit of dirt, so you can grow a nice garden, and the hard porcelain will last for many years. You can also paint it every year or two to help keep it looking attractive. Another great idea is to use your old toilet as a fire pit. If you want something more artistic, you can break the toilet apart to create smaller canvases to paint on.
---
Featured Image Credit: JotDeWa, Pixabay