Can I Build My Own House? Laws, Costs, and Considerations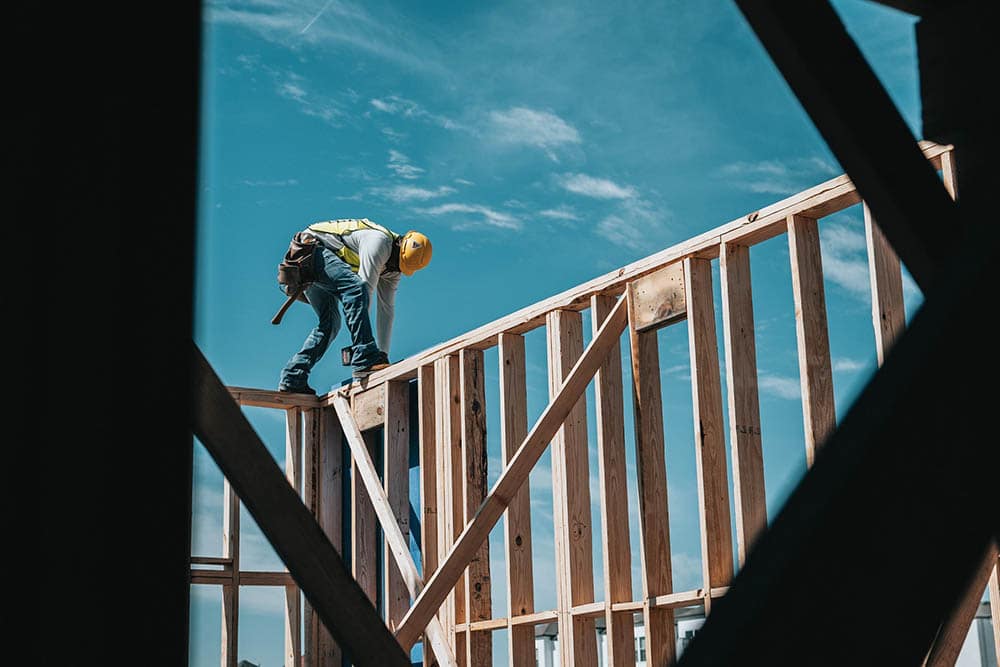 While you absolutely can build your own house, that doesn't necessarily mean that you want to. Today, different laws and regulations may stand in your way from building your own home legally. Plus, the cost of materials and other considerations may make building your own home far from practical.
However, that doesn't mean that it's impossible for everyone. In this article, we'll take a look at everything you should consider before deciding to build your own home.

Can You Self-Build a House?
It depends a lot on what you mean by building "a house." If you simply mean putting up the wooden frame of the house and the walls on the inside, then you can absolutely build your own house with a bit of DIY experience.
However, complications tend to arise when you try to lay the foundation, do electrical work, and connect the plumbing. Often, there are regulations surrounding who can do these things, so you'll likely need to get permits of various kinds. Plus, these steps tend to go beyond the usual DIY experience that most of us have. Therefore, it can be quite dangerous, especially when it comes to things like electrical work.
One of the biggest issues is getting the house to code. The foundation and other essential parts of the house have to be up to the local code. Otherwise, the local government may ask you to take down the structure or forbid anyone from living in it. If you have children, you may potentially get in trouble for having them live in the structure, since the county would see it as you putting them in danger.
Therefore, if you're talking about just the house, then you could very possibly get it all built by yourself. However, if you also want to handle the plumbing, electrical, and other niche parts of the house, then it may be difficult to bypass the laws to get this done.
Furthermore, you also need to consider the time necessary to build a house by yourself. It takes a long time to construct a house by yourself. While you will save a bit of money, you'll be costing yourself a lot more time.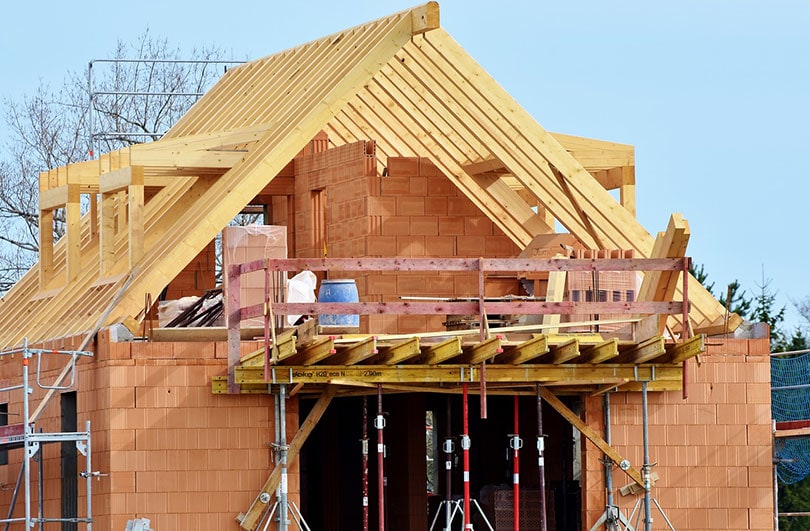 How Much Does It Cost to Build a House?
It depends largely on your area. Different states will have different material costs, as well as licensing and other fees that go with building a house. Therefore, you'll need to consider where you live, as there is no one-size-fits-all answer to this question.
One of the cheapest states to build in is Oklahoma, which only costs about $145,912 for a 1,800-square-foot house. That does not include labor since we're assuming that you're doing most of it yourself. For anyone that you hire, you can expect to pay about $14.19 per hour, according to GO Banking Rates.
Other states that are relatively cheap include Mississippi, Nebraska, Arkansas, and Michigan. However, there are quite a few expensive states as well. For instance, in Hawaii, building materials are much more expensive. Therefore, you'll be spending a lot more.
Specifically, building a house in Hawaii will cost about $288,066, which is about twice the cost of Oklahoma. Wages are much more expensive too at around $27.01 an hour.

Options for DIY Houses
If you're decided to build your house yourself, there are actually quite a few ways you can go about doing it. We'll take a look at some of these options below:
1.

Shell Homes
If you don't want to deal with framing a house or laying the foundation, you may want to take a look at shell homes. Basically, this method involves hiring a contractor to handle the start of the building process—and the parts that are often more difficult. Then, the majority of the work is still left for you to do.
However, with this method, you still have to have a zoning inspector sign off on the work. You'll also need to consider whether you can find a contractor for this work. Some contractors are a bit unsure of building shell homes since the buyer is going to be doing the majority of the work. They don't want to get in trouble down the line because of the buyer's work.
You can also find companies that will deliver shell houses to your property. You can then have the company finish up the house, or you can do it yourself.
---
2.

Container Homes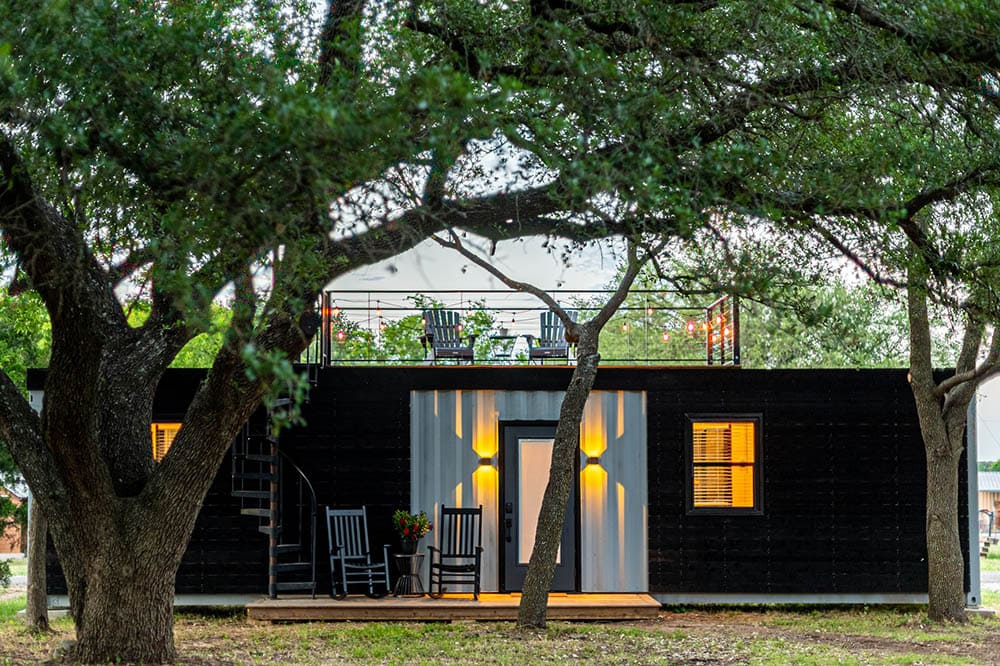 There are tons of shipping containers just waiting to be purchased. It is becoming increasingly common for people to make houses out of these containers, which typically only costs about $3,000 to $5,000. This price makes them one of the most affordable homes on the market, especially if you can finish up much of the work yourself.
Plus, you can even purchase refrigerated containers, which are already insulated, or, you can purchase regular containers and then add insulation. You can easily combine containers as you need to, creating a home that is as big or as small as you need.
Out of all the methods, this one is probably one of the fastest. It only takes a few months to put together a whole container home, especially if you have some help.
---
3.

Tiny Homes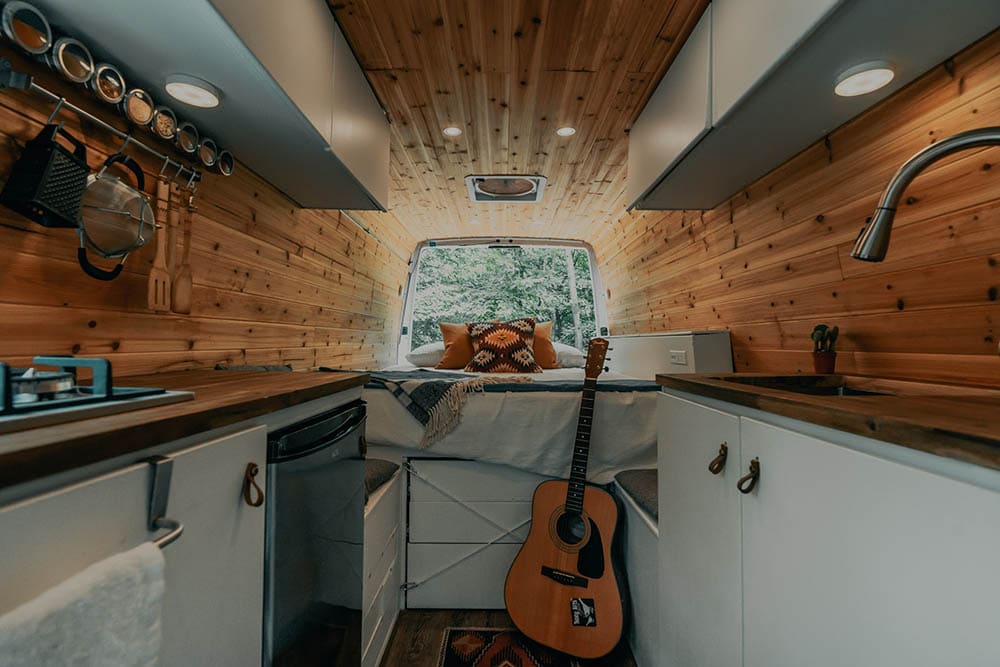 You may be able to build a full-sized home by yourself. However, it will take you a really long time. Therefore, you may want to consider getting a tiny home instead, which is often much easier to build yourself. Furthermore, these can cost very little if you do them correctly.
You can easily find plans online for all sorts of tiny homes, which typically include supply lists. You can build a tiny home onto a trailer or turn it into a permanent structure. Either way, these are much easier to build than other options.
However, tiny homes usually don't qualify for mortgages, as many banks don't recognize them as houses. You'll usually have to pay out of pocket or choose a financing option with a higher interest rate.
---
4.

Home Kits
Similar to tiny homes, you can find kits for larger homes as well. These kits are available all over the internet. You can even find them on Amazon. Typically, these kits are much cheaper than building a house the traditional way, and they are much faster to throw together as well. Instead of months—like some traditional houses—you can throw together a kit house in a few weeks.
Be sure to research any home kit before you buy it, though. Some don't come with everything you need, which can increase the overall cost. For instance, some don't come with materials for the roof, which can cost quite a bit of money.

Conclusion
No matter what DIY route you decide to take, any work you do yourself typically means that you'll be spending less money. However, not everyone is up to putting a home together themselves, especially when it comes to plumbing and electrical. Don't be afraid to call in a professional for this purpose and any other area you aren't confident in.
Generally, all of the options above are cheaper than your typical house—even if you did rely on mostly professional labor.
Of course, where you live can have a huge say in the cost of your house. Materials cost differently in different places. If you live in a place like Hawaii, you'll likely be spending a lot more on a house than in the continental United States.
Luckily, though, building a house yourself is generally cheaper than hiring a builder to do it.
---
Featured Image Credit: Josh Olalde, Unsplash