10 Carbon Monoxide Statistics and Facts (Updated in 2023)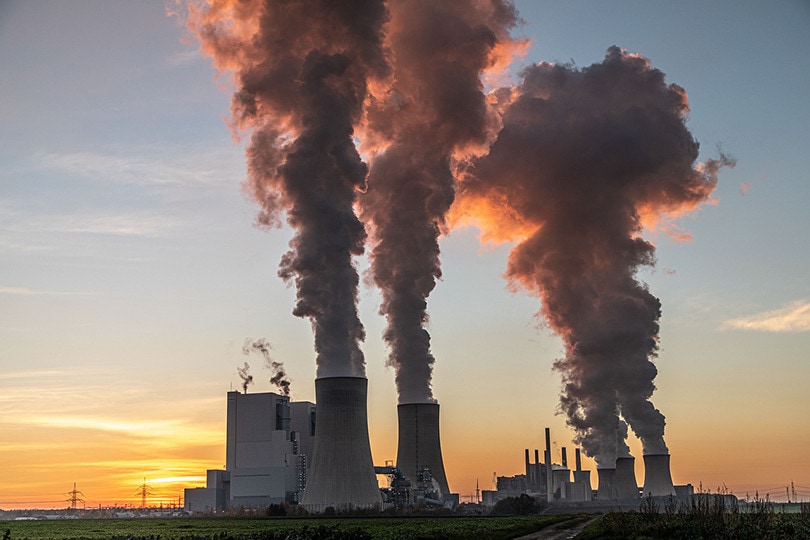 Note: This article's statistics come from third-party sources and do not represent the opinions of this website.
Carbon monoxide is a tasteless and odorless gas that can kill you if you don't detect it in time. Unfortunately, the only good way to detect it is with a carbon monoxide detector, and many homes don't have one installed, or they don't have enough to effectively cover the whole house. Keep reading while we present you with several current facts and statistics about carbon monoxide.
Click below to jump ahead:

The 10 Carbon Monoxide Statistics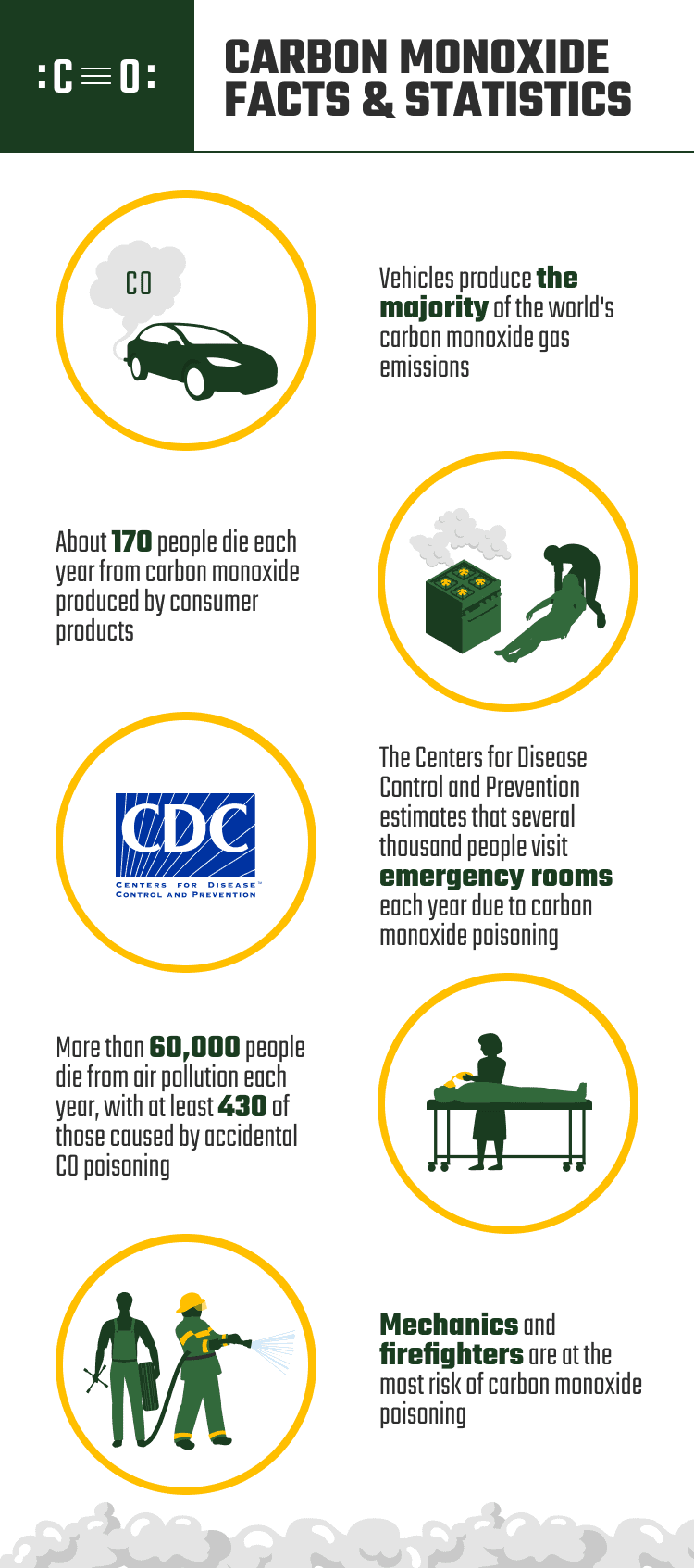 Carbon Monoxide Outside the Home
1.

Carbon monoxide emissions are on the decline.
(Statista)
Carbon monoxide emissions have been declining since 1970. In 2021, we created approximately 43.7 million tons of carbon, not counting what was created by wildfires. However, in 1970, we produced 197.3 million tons, more than four times as much.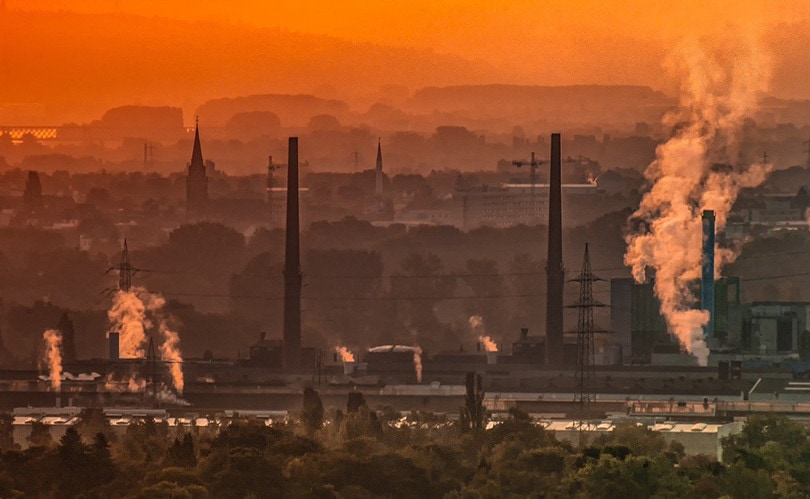 ---
2.

Carbon monoxide is the most abundant air pollutant.
(Statista)
While we have reduced carbon monoxide production considerably over the past several decades, it is still the most abundant form of air pollution. Fortunately, other forms of air pollution are also declining, including nitrogen oxides, which fell to 7.6 million tons from 26.8 million tons in 1970. Sulfur dioxide is another pollutant on the decline, from 23 million tons to just 1.8 million since 1990.
---
3.

More than 60,000 people die from air pollution each year.
(Statista)
While deaths from air pollution have been declining since 1970, 60,200 people died from air exposure in 2019.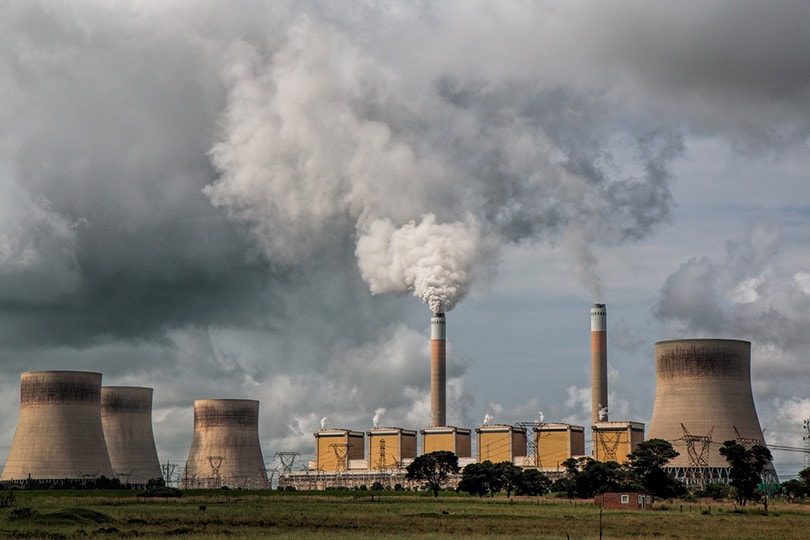 ---
4.

Vehicle emissions produce the majority of the carbon monoxide gas.
(Statista)
While carbon monoxide can come from many sources, including stoves, furnaces, and even tobacco smoke, most of the gas in the atmosphere is from vehicle emissions, which is why you find a higher concentration of this pollutant in cities. This higher concentration of poisonous gas has caused the government to start taking steps to clean up the environment.

Carbon Monoxide Inside the Home
5.

About 170 people die each year from carbon monoxide produced by consumer products.
(Consumer Product Safety Commission)
The Consumer Product Safety Commission reports that an average of 170 people die each year from carbon monoxide that did not emanate from automobiles. Malfunctioning appliances, like the furnace, stove, and water heater, are major sources of carbon monoxide. The fireplace and portable generator can also be a source of dangerous gas, and many deaths occur during power outages, when people often run the generators without adequate ventilation.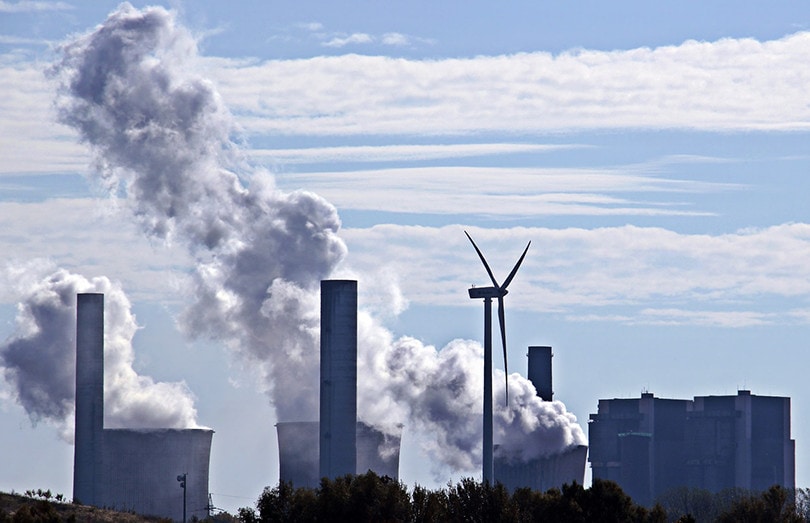 ---
6.

Several thousand people visit the emergency rooms each year due to carbon monoxide.
(Consumer Product Safety Commission)
While many people die each year from carbon monoxide poisoning, many more people visit the emergency room to receive treatment for symptoms that they are experiencing after inhaling the gas. Most people report flu-like symptoms that can include vomiting and confusion.
---
7.

People who are sleeping or drunk may die from carbon monoxide poisoning without symptoms.
(Consumer Product Safety Commission)
Unfortunately, carbon monoxide can build up quickly in the bloodstream. Scientists measure carbon dioxide in the body in parts per million (ppm). From 1–70 ppm, most people won't experience any symptoms of poisoning at all and won't know that they are in trouble without an alarm. Once the level gets above 70 ppm, many people will experience symptoms like drowsiness, headache, and even nausea, but people sleeping may not wake up, and those intoxicated with alcohol may confuse the symptoms with being drunk. Once carbon monoxide levels reach 150 ppm, you can become disoriented, lose consciousness, and even die.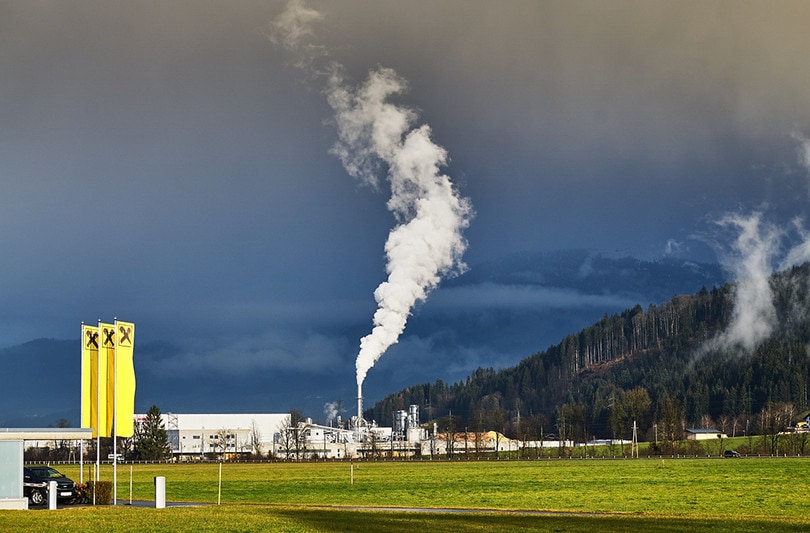 ---
8.

Most people do not have a working carbon monoxide detector.
(National Library of Medicine)
A study by the National Library of medicine in 2009 showed that 51% of the people surveyed admitted to not having a working carbon monoxide detector in the home, while another 13% didn't know if they did. Only 28% had at least one working alarm, with homeowners being more likely to have one than renters.

Carbon Monoxide Inside the Workplace
9.

Mechanics and firefighters are at an increased risk of carbon monoxide poisoning.
(Safety Now)
Unfortunately, many occupations can predispose someone to carbon monoxide poisoning, including auto mechanics and firefighting. Other jobs where you might encounter plenty of carbon monoxide include operating a forklift, working at a tollbooth, and using charcoal meat grillers.
---
10.

Carbon monoxide is the leading cause of death due to chemical inhalation among workers.
(Safety Now)
Since carbon monoxide is invisible and has no odor, many people are unaware of how much they inhale at their workplace daily, and reports show that it is the leading cause of death due to inhalation. Anywhere that there is a combustion engine or open flame, there is a danger of carbon monoxide poisoning.

Tips and Tricks to Prevent Carbon Monoxide Poisoning
Tips & Tricks:
Never leave your vehicle running in the garage, as carbon monoxide can climb to dangerous levels.
Never use an oven to heat your home.
Never use a charcoal grill, camping stove, or lantern inside your home, tent, or camper.
Never run any combustion engine within 20 feet of an open window.
Never service fuel-burning appliances yourself.
Make sure a professional installs all your fuel-burning appliances according to code.
Have your chimney checked and cleaned every year.
Place a carbon monoxide detector on every floor of your home, including the basement and attic.
Ensure that all your carbon monoxide detectors have a battery backup to protect you in case of a power outage.

Conclusion
While most of the carbon monoxide in the air comes from vehicle emissions, there is still a significant danger from appliances and tools inside our homes, like the stove, water heater, furnace, generator, and lawn mower. Always check your home appliances regularly, and ensure that your tools' exhaust doesn't get through your windows. Install a carbon monoxide detector with a battery backup on every floor of your home, including the basement and attic, for the best protection from this silent killer.
Related Reads:
---
Featured Image Credit: catazul, Pixabay