25 DIY Gifts for Your Girlfriend You Can Make Today (with Pictures)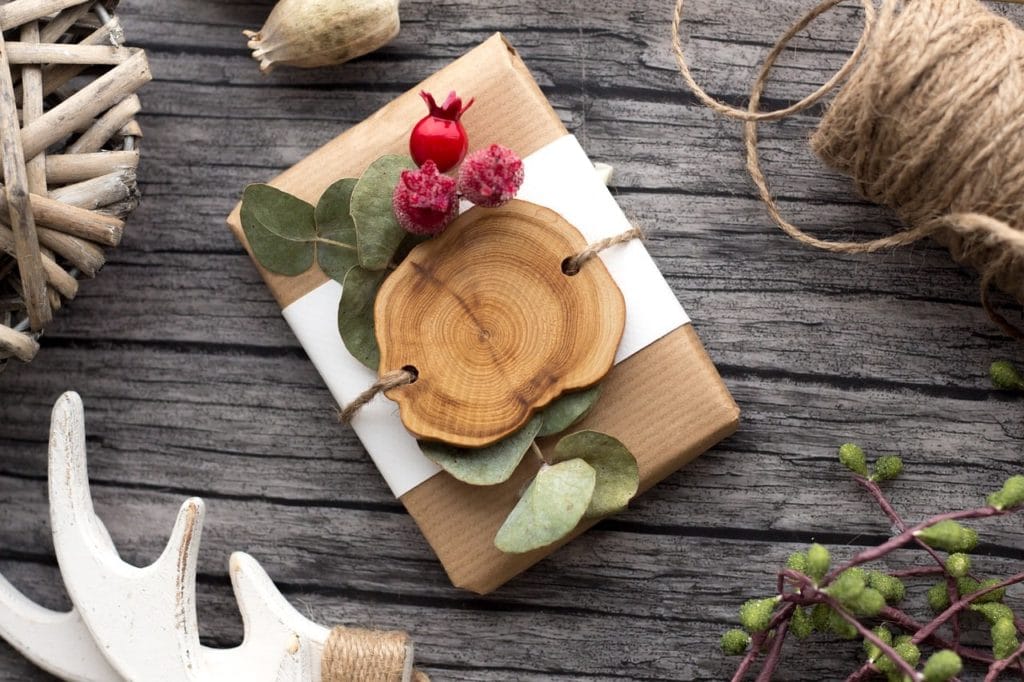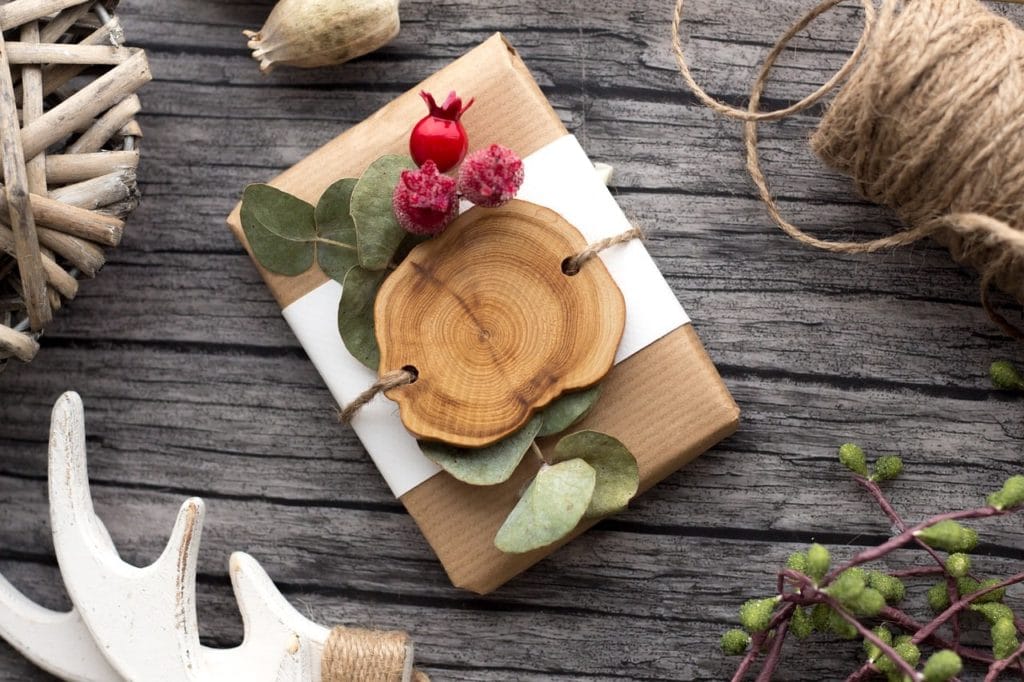 It can be difficult to find the perfect gift for your girlfriend. So, instead of shopping around from store to store, why not get personal and make her one yourself?
A personalized, homemade gift can speak much louder than a traditional store-bought item. You can put all sorts of personal embgellishments on them and customize them to your girlfriend's tastes.
Plus, these can be very thoughtful and practical gifts that she'll just love having around her home. So, without wasting any time, let's explore 25 different ideas that will teach you how to make DIY gifts for your girlfriend and find the right one for her!

The 25 DIY Gifts for Your Girlfriend
1.

Personalized Picture Frame
Nothing says "I love you" like a personalized picture frame where you can share a special memory between the two of you. Plus, they're super simple to make for even the most novice of woodworkers.
---
2.

Cute Coasters
Coasters make a welcome addition to any home. Besides being functional protectors of furniture, they add a certain charm to whatever table and room they're in.
---
3.

Seasonal Wooden Signs
Sure, some girls follow that "basic" persona. But there's nothing wrong with boots, pumpkin spice lattes, and decorative seasonal signs. They can add just a simple touch of class to your entryway or home.
---
4.

Decorative Wall Signs
Positivity decorative wall signs are a classic staple you can find in many homes. But why not make your own and personalize it to their likes and tastes?
---
5.

Custom Wood Carved Stamp
Whether it's used to sign letters stamped in ink or seal them with wax, a custom-made stamp is a surefire way to get your girlfriend a gift she'll never forget.
---
6.

Tabletop Zen Garden
For those ladies who love searching for their inner peace, don't just get them some generic yoga mat. Build her a tabletop zen garden and let her shape her meditative constructs.
---
7.

Ring Holders
These are extremely simple to make if you're handy with a lathe. They won't take more than a few minutes to shape, but they'll provide a lifetime of practical use.
---
8.

Homemade Wood Burned Utensils
If your girlfriend loves to cook, consider making her some wooden utensils. They'll be safe for most non-stick cooking vessels and are great for slow cooking sauces. Plus, when wood-burned, they can make for a gift that's uniquely hers.
---
9.

Custom Cheese Board
Honestly, there are few things on earth better than cheese—if you're not lactose intolerant, that is. Give her the gift of happiness with a custom-made cheese board.
---
10.

Monogram Photo Collage
A monogram photo collage is a cute, trendy way for your girlfriend to display all of her awesome memories of her family, friends, and you. It's a very thoughtful gift—especially if you set up some of her favorite pictures.
---
11.

Magic Wand
Is your girlfriend a Potterhead? Does she know what Hogwarts house she belongs in? Then maybe she'll love her magic wand! Do a little research before presenting it and create its very own backstory for a truly magical experience.
---
12.

Beer Caddy
Some women just love to get down on the lake, drop a few lines in the water, and kick back a cold one or two. Set her up with a personalized beer caddy, so she can carry around her favorite brews. Just be sure to tack a bottle opener on the side.
---
13.

Planter Box
If your lady has a green thumb, build her an amazing planter box. These gifts will help her nurture and love her plants. These are also great gifts that can be made using wood from your scrap pile.
---
14.

Earring Organizer
Perhaps one of the reasons your girlfriend takes so long to get ready is that she's fumbling around looking for a missing earring in the bottom of her drawer. With an earring organizer, she'll know exactly where her favorite pairs are at all times.
---
15.

Jewelry Box
A well-crafted jewelry box isn't just a gift. It can easily become a family heirloom passed down from one generation to the next. Giving your girlfriend a handcrafted one can easily win her over and provide an elegant function for many years to come.
---
16.

Wooden Memory Blocks
These are fun unique little picture frames. Shaped like kid's letter blocks, you can put many different pictures on a single cube or arrange them in a set pattern that shows and spells out your love.
---
17.

Hanging Coat Rack
Building a new coat rack for your girlfriend may seem rather simple. But it's the practicality that will win her over. Help her install it somewhere nice, and she'll stop having to use the back of the sofa to drape her jackets.
---
18.

New Shelving
If you're looking for the most practical gift for your girlfriend with a 100% chance that she'll love it, build her some cool new shelves. Whether they're floating shelves or some hip design, she'll appreciate the added space and functionality.
---
19.

Date Night Activity Jar
Here's a creative way to plan out your date nights that requires very little-to-zero DIY know-how to complete. Built with only color-coded popsicle sticks and a container, this little knickknack will help you create memories.
---
20.

T-Shirt Tote Bags
There are few things that women love more than a good tote bag. They're lightweight, super-handy, and can be used just about anywhere. Plus, they're easy to clean and store. Make some out of cheap, unique t-shirts, and she'll carry them anywhere.
---
21.

Homemade Bath Bombs
If a nice warm bath wasn't inviting enough. Bath bombs are currently all the rage, and we're wondering why they weren't before. They only take a few ingredients and moldings to create, and she'll love them.
---
22.

Clay Jewelry
If you're handy with clay work, you should consider making her some kiln-fired clay jewelry. Each piece will be unique and give her a fashionable look found nowhere else.
---
23.

Hollow Book w/ Secret Compartment
For those bookworm ladies, consider giving them a hollowed-out book with a secret compartment. This can allow them to keep a treasure hidden close-by in plain sight. Bonus points if you pre-fill it with something like the clay jewelry above.
---
24.

Dreamcatcher
A dreamcatcher can be a very insightful gift. It shows that you want nothing but the best for them. It can also provide a very unique story to tell anyone who asks. And although they look very intricate, dreamcatchers can be relatively simple to make and personalize.
---
25.

DIY Leather Envelope Clutch
There are few things classier when transporting documents than a leather clutch. Break out your awls and punches, and craft her a leather envelope to make her feel like royalty.

Giving Your Girlfriend a DIY Gift
Although all of these listed are great ideas, that doesn't mean they are great for your girlfriend. Make sure you pay attention to her wants and needs, so you can determine the best gift for her. we hope that you learned how to make a DIY gifts for your girlfriend that come from the heart and are perfect for showing that you care.
---
Featured Image Credit: Pixabay