30 DIY Gifts for Your Girlfriend You Can Make Today (with Pictures)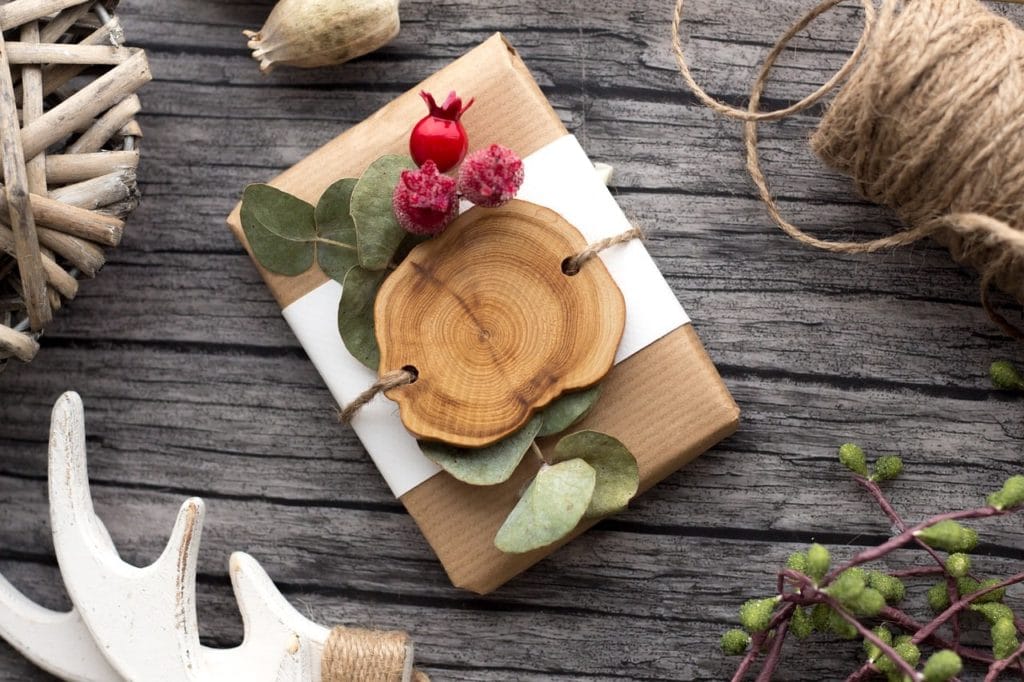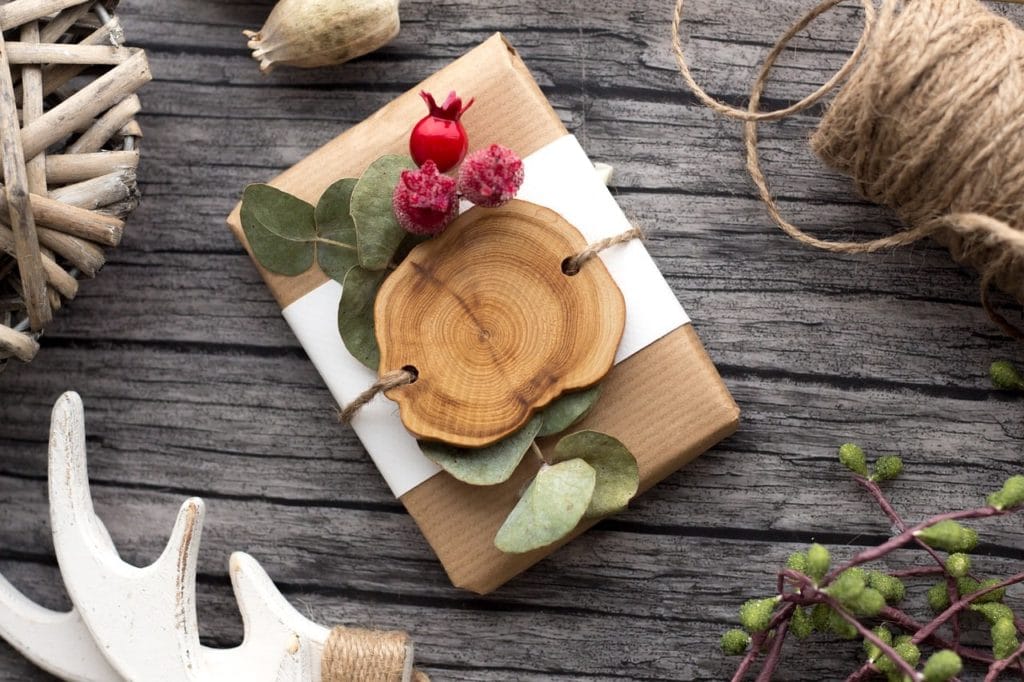 It can be difficult to find the perfect gift for your girlfriend. So, instead of shopping around from store to store, why not get personal and make her one yourself? A personalized, homemade gift can speak much louder than a traditional store-bought item. You can add personal embellishments and customize them to your girlfriend's tastes.
Plus, these can be very thoughtful and practical gifts that she'll love having around her home. So, without wasting time, let's explore these ideas that will teach you how to make DIY gifts for your girlfriend and find the right one for her!

The 30 DIY Gifts for Your Girlfriend
1.

Custom Wood Carved Stamp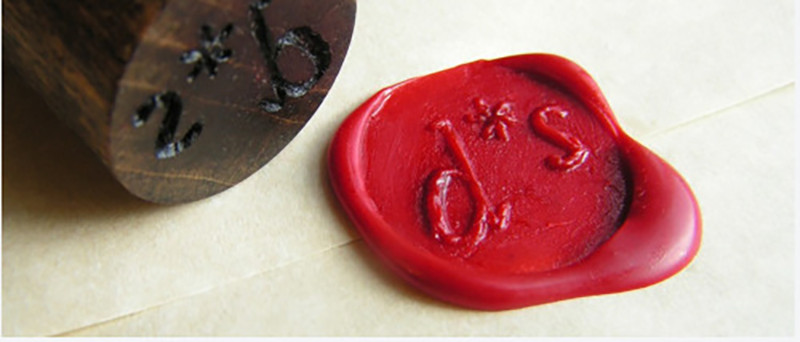 Whether it's used to sign letters stamped in ink or seal them with wax, a custom-made stamp is a surefire way to get your girlfriend a gift she'll never forget.
---
2.

Tabletop Zen Garden
For those ladies who love searching for inner peace, don't just get them a generic yoga mat. Build her a tabletop zen garden and let her shape her meditative constructs.
---
3.

Ring Holders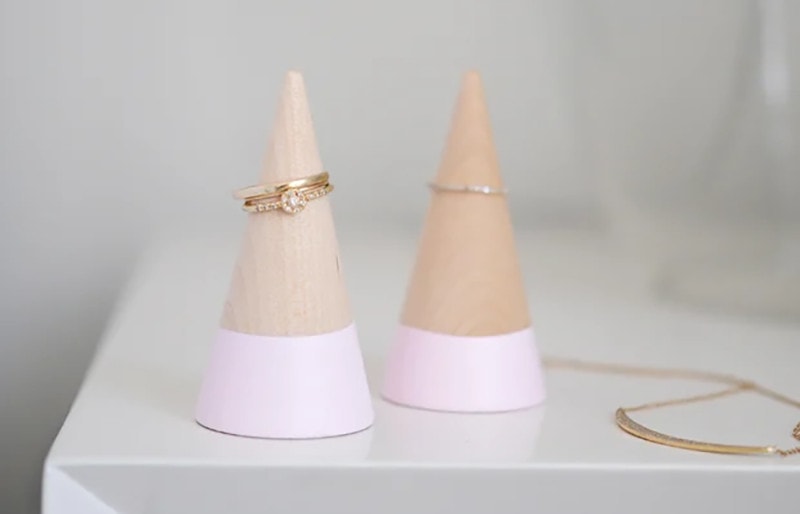 These are extremely simple to make if you're handy with a lathe. They won't take more than a few minutes to shape, but they'll provide a lifetime of practical use.
---
4.

Homemade Wood Burned Utensils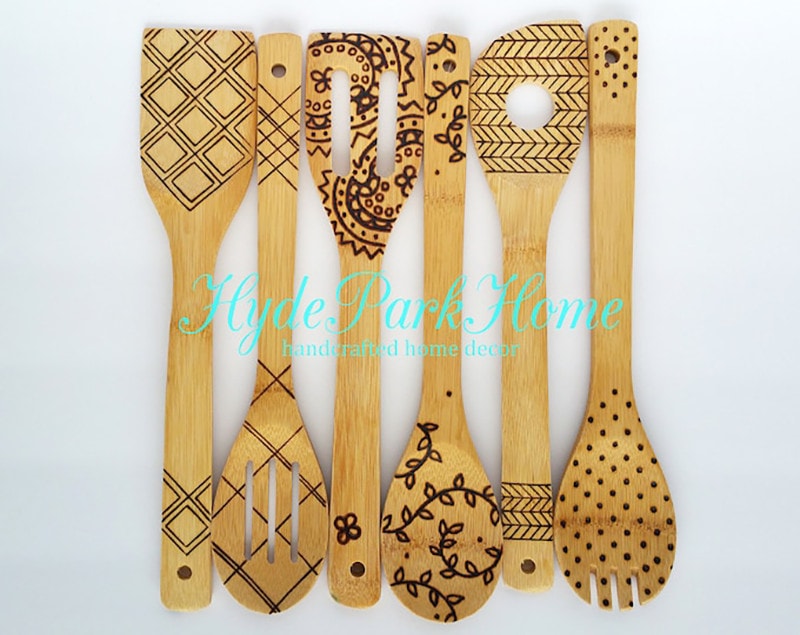 If your girlfriend loves to cook, consider making her some wooden utensils. They'll be safe for most non-stick cooking vessels and are great for slow-cooking sauces. Plus, when wood-burned, they can make for a gift that's uniquely her's.
---
5.

Custom Cheese Board
Honestly, there are few things on earth better than cheese—if you're not lactose intolerant, that is. Give her the gift of happiness with a custom-made cheese board.
---
6.

Monogram Photo Collage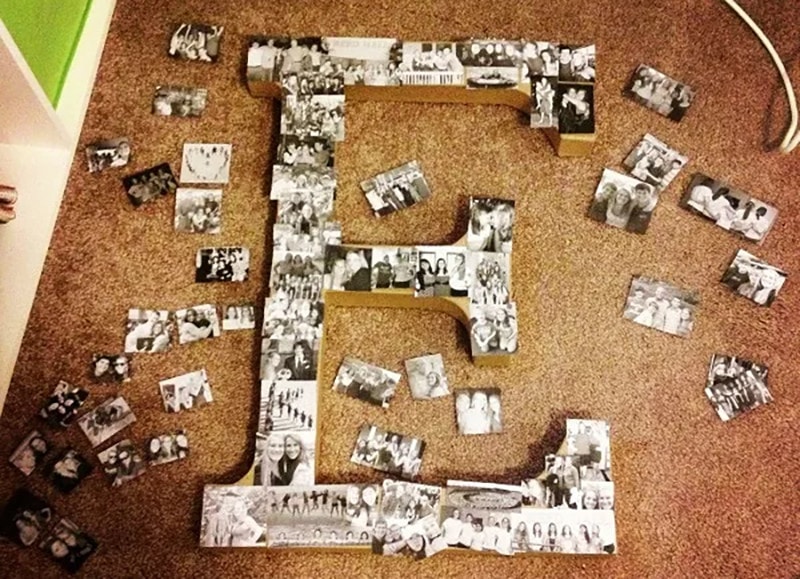 A monogram photo collage is a cute, trendy way for your girlfriend to display her awesome memories of her family, friends, and you. It's a thoughtful gift—especially if you set up some of her favorite pictures.
---
7.

Magic Wand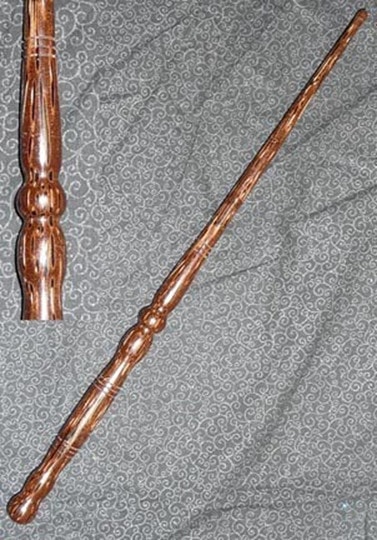 Is your girlfriend a Potterhead? Does she know which Hogwarts house she belongs in? Then maybe she'll love her magic wand! Do a little research before presenting it, and create a backstory for a truly magical experience.
---
8.

Beer Caddy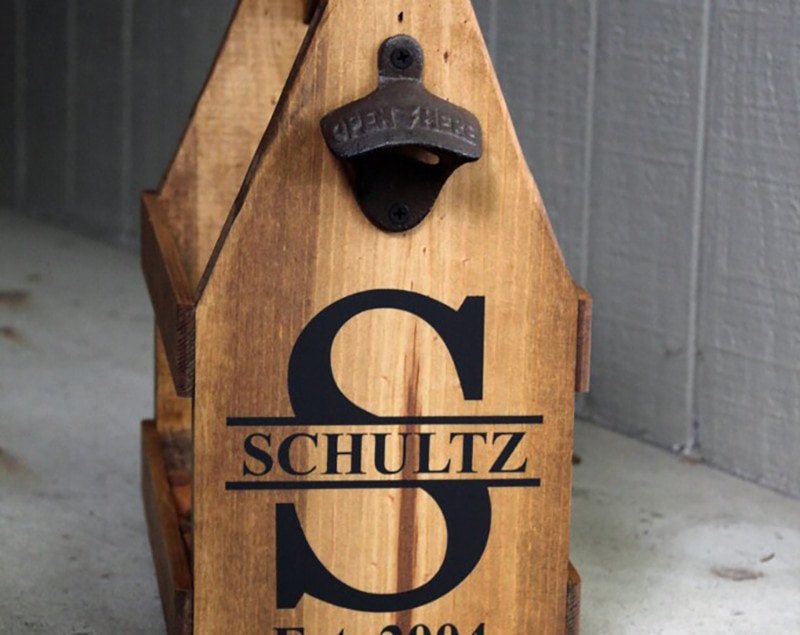 Some women love to get down on the lake, drop a few lines in the water, and kick back a cold one or two. Set her up with a personalized beer caddy, so she can carry around her favorite brews. Just be sure to tack a bottle opener on the side.
---
9.

Earring Organizer
Perhaps one of the reasons your girlfriend takes so long to get ready is that she's fumbling around looking for a missing earring in the bottom of her drawer. With an earring organizer, she'll know exactly where her favorite pairs are at all times.
---
10.

Jewelry Box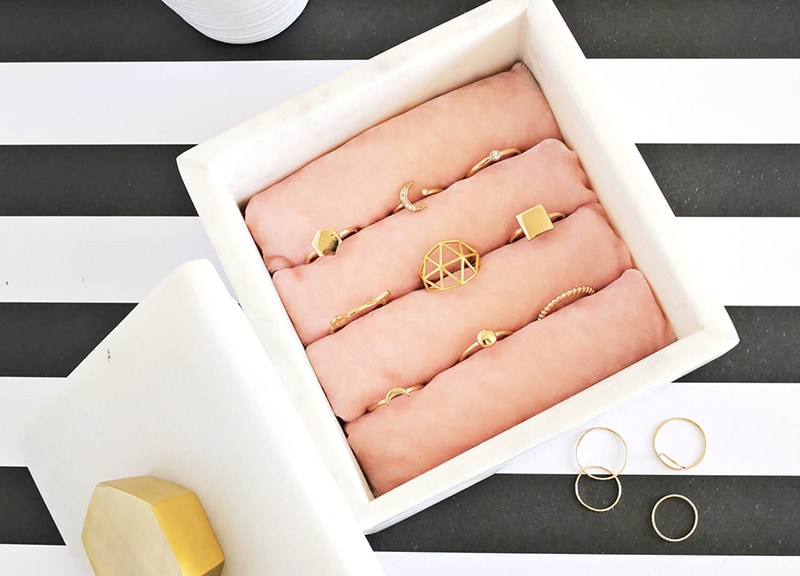 A well-crafted jewelry box isn't just a gift. It can easily become a family heirloom passed down from one generation to the next. Giving your girlfriend a handcrafted one can easily win her over and provide an elegant function for many years.
---
11.

Hanging Coat Rack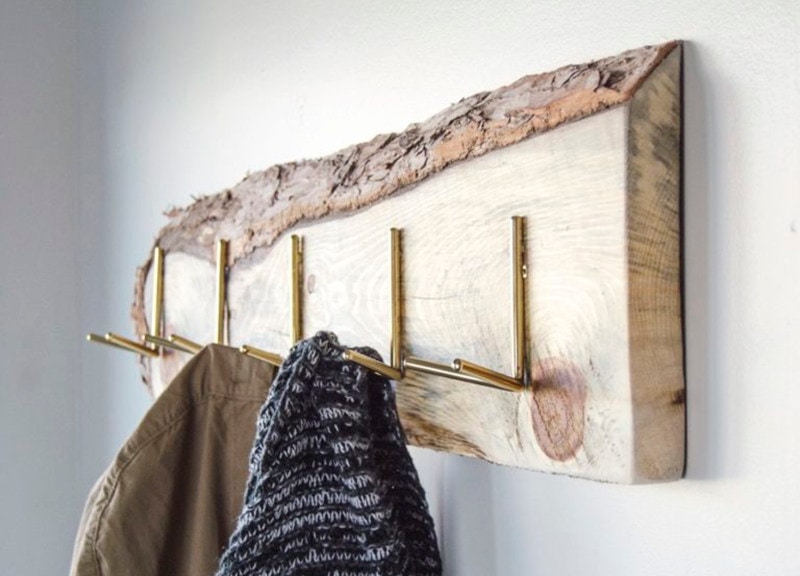 Building a new coat rack for your girlfriend may seem rather simple. But it's the practicality that will win her over. Help her install it somewhere nice, and she'll stop using the back of the sofa to drape her jackets.
---
12.

Date Night Activity Jar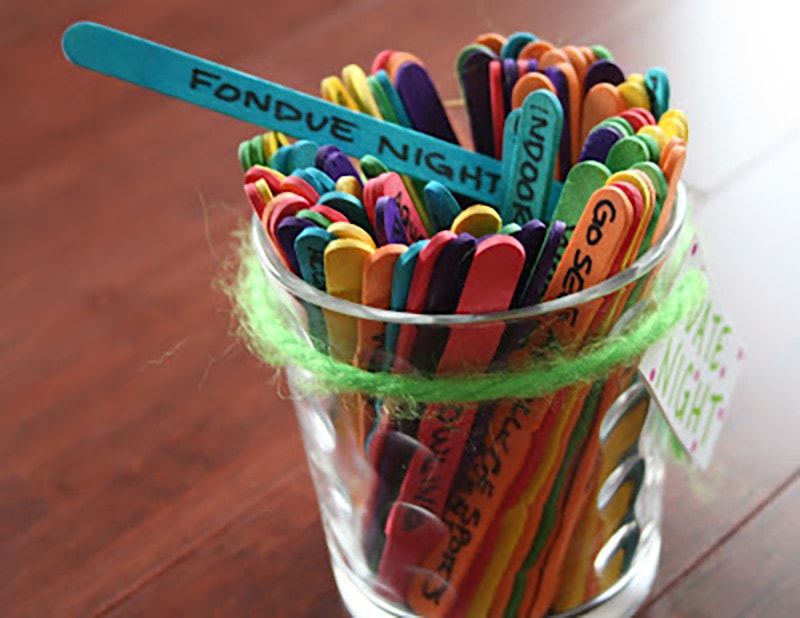 Here's a creative way to plan out your date nights that requires very little-to-zero DIY know-how to complete. Built with only color-coded popsicle sticks and a container, this little knickknack will help you create memories.
---
13.

T-Shirt Tote Bags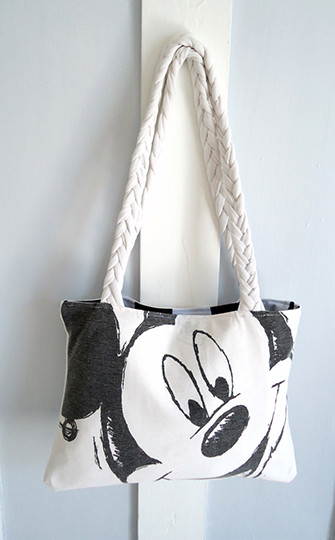 There are few things that women love more than a good tote bag. They're lightweight, super-handy, and can be used just about anywhere. Plus, they're easy to clean and store. Make some out of cheap, unique t-shirts, and she'll carry them anywhere.
---
14.

Homemade Bath Bombs
If a nice warm bath wasn't inviting enough. Bath bombs are currently all the rage, and we're wondering why they weren't before. They only take a few ingredients and moldings to create, and she'll love them.
---
15.

Hollow Book w/ Secret Compartment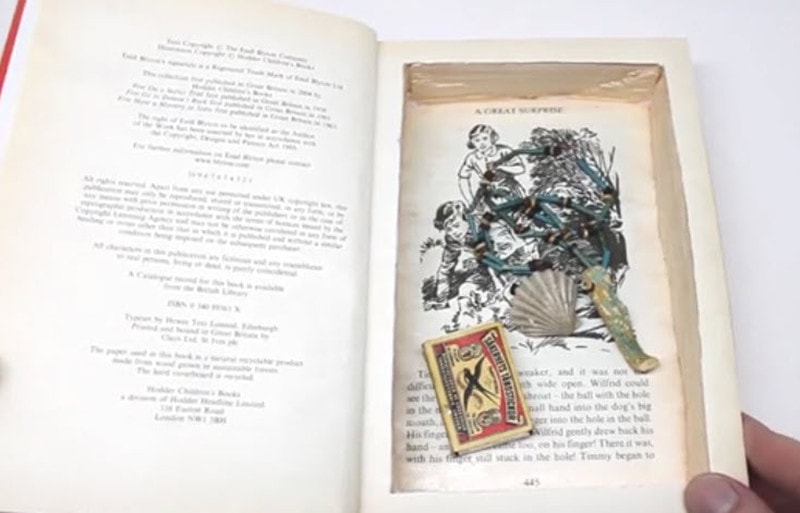 For those bookworm ladies, consider giving them a hollowed-out book with a secret compartment. This can allow them to keep a treasure hidden close-by in plain sight. Bonus points if you pre-fill it with something like the clay jewelry above.
---
16.

DIY Leather Envelope Clutch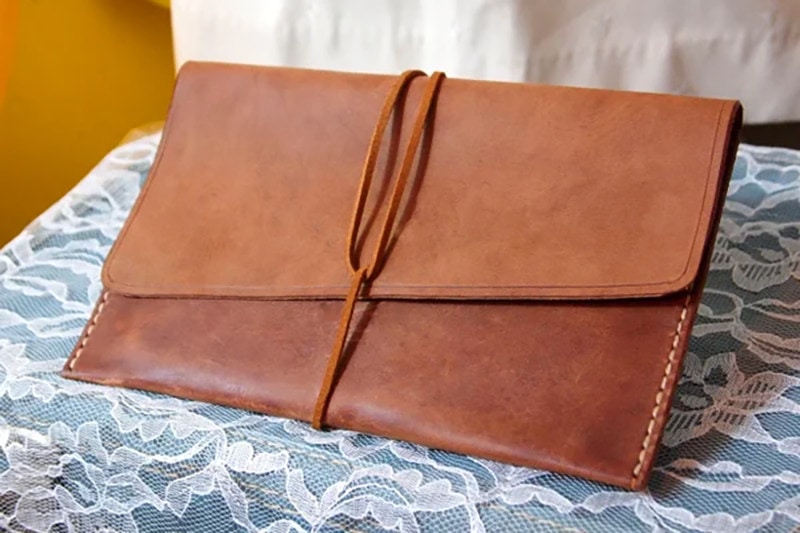 There are few things classier for transporting documents than a leather clutch. Break out your awls and punches, and craft her a leather envelope to make her feel like royalty.
---
17.

DIY Bath Salts
If your girlfriend enjoys a nice quiet soak in the tub, then why not make her some DIY bath salts? All you need are some Epsom salts (which can be found at any local grocery store or drugstore), a few drops of essential oils for fragrance, and a mason jar with a lid. It's a simple yet thoughtful gift that she can enjoy while taking some time to relax.
---
18.

Rice Heating Pad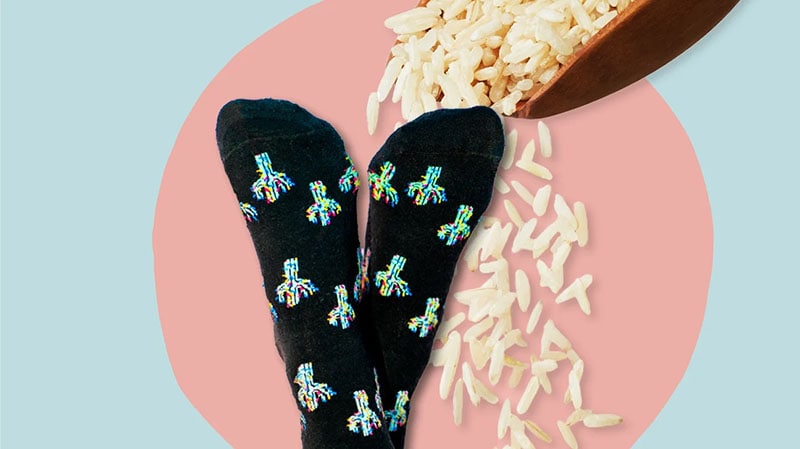 One way to show your girlfriend how much you care about her is by making a rice heating pad. All you need is some fabric, ribbon, uncooked rice, and a sewing machine (or you can hand-sew it or use a rubber band). It's a great way to show her how much you care while providing her with something useful and comforting when she has those aches and pains.
---
19.

DIY Monstera Dish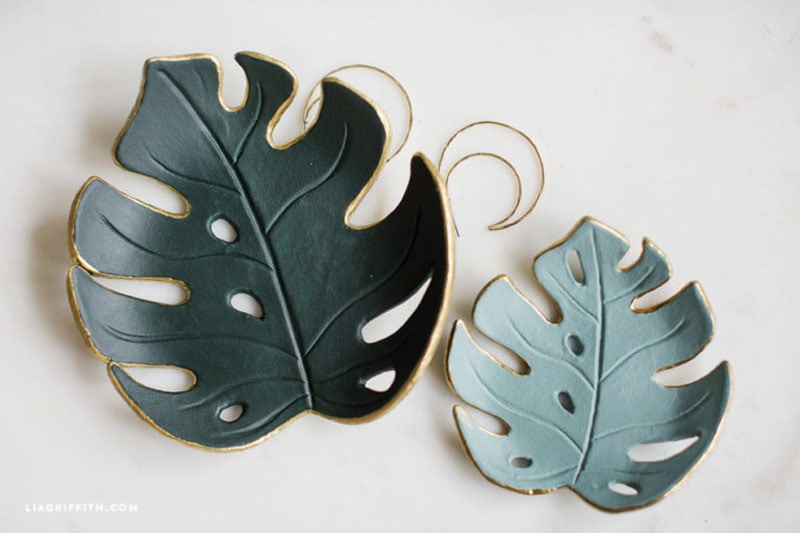 If your girlfriend is a plant lady, this DIY Monstera Drop Dish is the perfect gift for her. With its modern and unique shape, it's sure to become an eye-catching piece in her home. This simple project can be completed with a few basic tools and supplies, making it an easy and fun way to show your love.
---
20.

Cute Heart-Shaped Soaps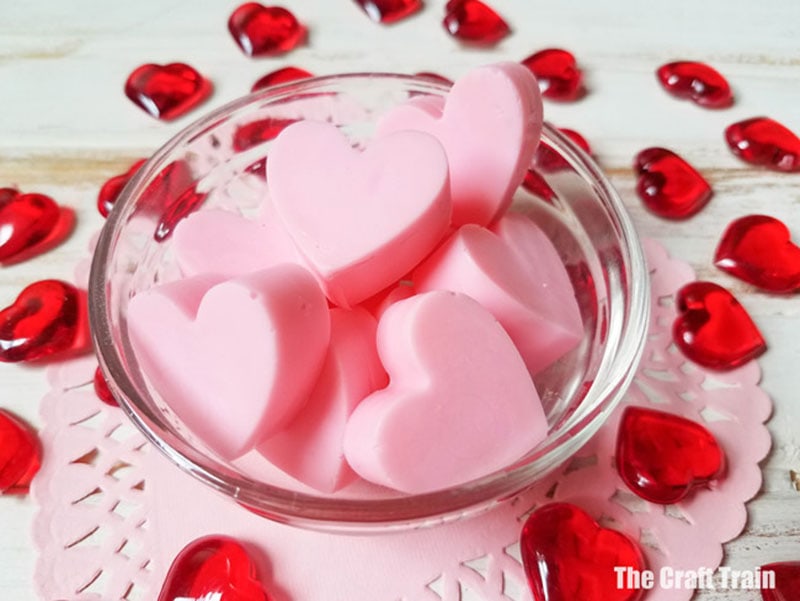 Handmade soaps are a great way to show your girlfriend you care. Show her how much with cute heart-shaped soaps! This is an easy DIY project anyone can make. Most ladies love nice-smelling things, so make sure to add in some essential oils or flower petals for extra flair.
---
21.

DIY Clay Pendant
Give your girlfriend a necklace that is as unique as she is! With this DIY Clay Pendant, you can craft her something that no one else will have. The best thing about this project is that you can personalize it with her favorite colors and show you care.
---
22.

Homemade Pearl Ring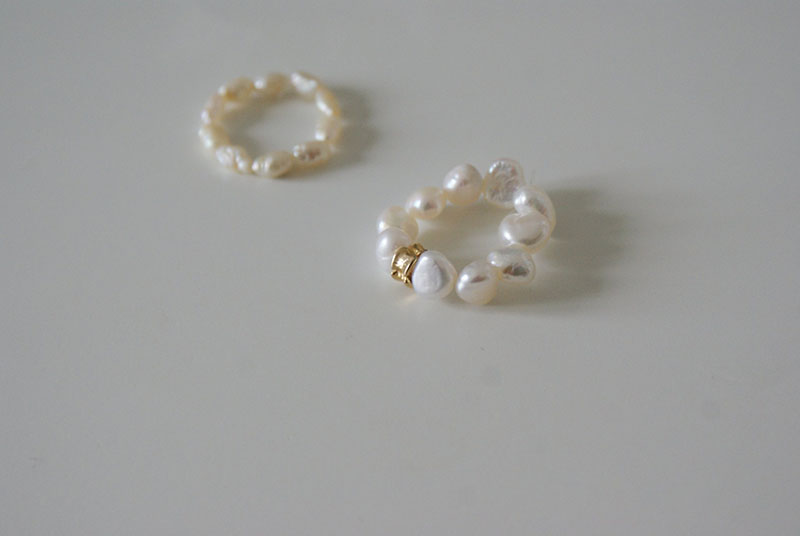 Who said pearls were only for grandmothers? Show your girlfriend how much you care by creating a unique pearl ring for her—it'll be a gift that stands out from the rest! You may have to find a sneaky way to measure her ring size, but it'll be worth the effort when you see her wear this special piece.
---
23.

Custom L-O-V-E Sign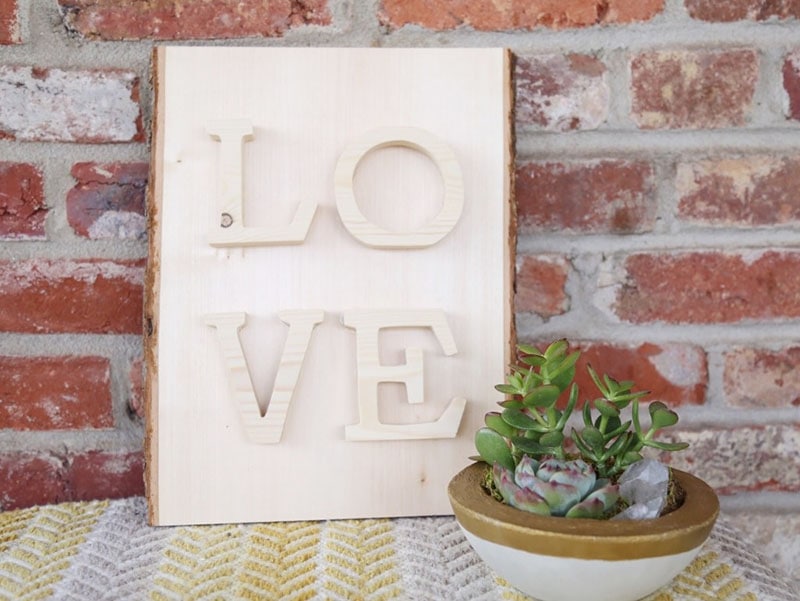 Craft her a sign to show her how much you love her with just some paper, scissors, glue, and your imagination! Your girlfriend will always feel loved when she sees this homemade love sign hanging on her wall. It's a unique, thoughtful gift that will make her heart melt and remind her of you every day.
---
24.

DIY Wooden Earrings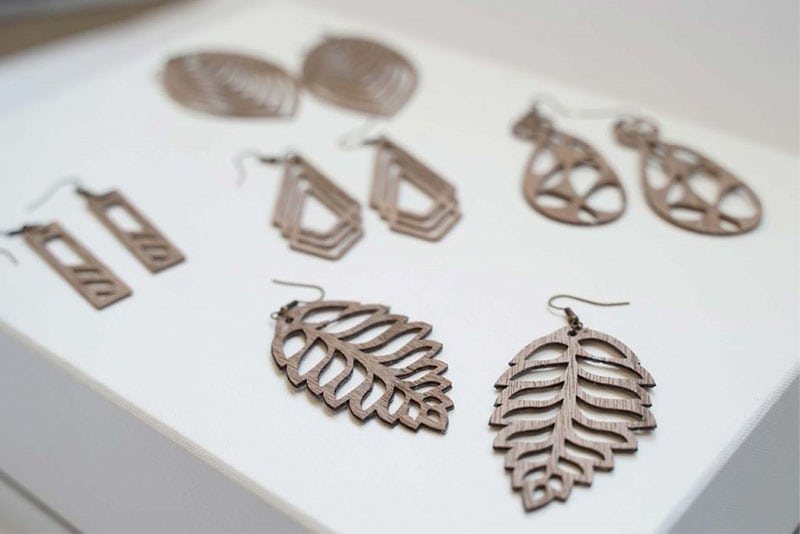 You can't go wrong with a pair of stylish wooden earrings! If you have basic woodworking skills, this is a great DIY gift for your girlfriend. Plus, you'll get extra points for taking the time to craft something unique and special. With a few simple materials, you can make her a pair of earrings that she'll love wearing and showing off to all her friends.
---
25.

Scrabble Picture Frame
Show off your creative skills and make a picture frame that spells out her name or the words "I Love You" using Scrabble letter tiles. She'll appreciate your effort and thoughtfulness, plus it will be something for her to keep forever and show off to her friends!
---
26.

Coral Bookends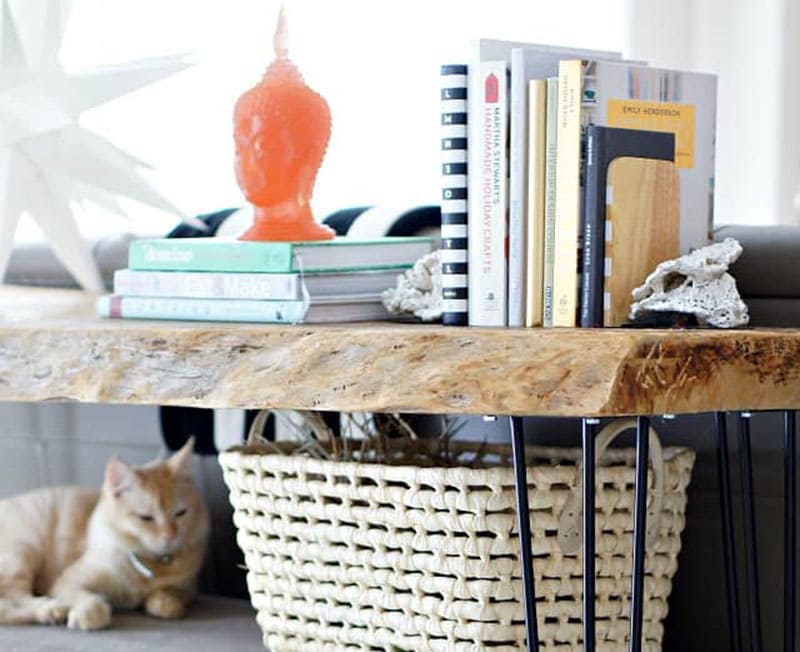 A sweet and thoughtful set of coral bookends is a great way to show your girlfriend that you appreciate her love for reading. This DIY gift is especially effective if your lady loves to decorate her space with unique pieces from the sea.
---
27.

DIY Storage Lap Desk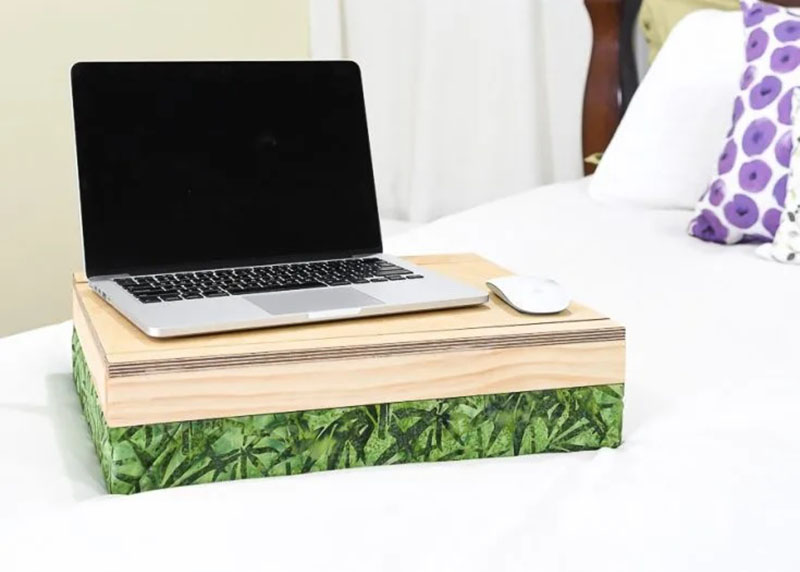 If you've got some artistic and crafting skills, this is the perfect project for you. Surprise your girlfriend with a storage lap desk she can use to store everything from colored pencils to cell phone chargers. It'll be like a mini-storage locker she can take anywhere. And she'll have something comfy and sturdy to place her laptop or do art or writing projects.
---
28.

Fun Spa Jar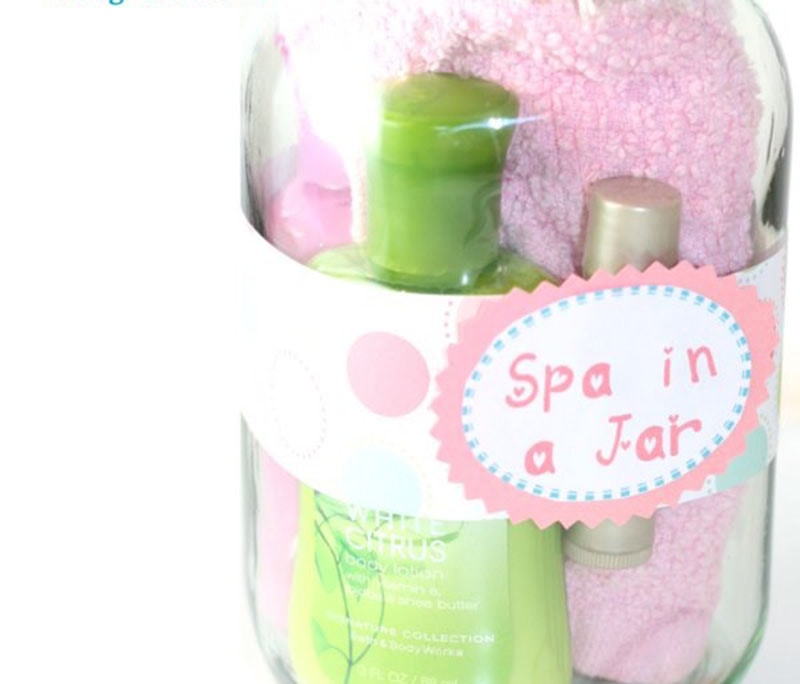 Gather up some scrubs, bath bombs, and essential oils for a spa night in the comfort of your own home. Put all the goodies in a cute jar with a ribbon, and your girlfriend will really appreciate the effort you put into it. Besides, who doesn't love a nice long soak in the tub? And you'll get some major brownie points for making her feel pampered! Win-win.
---
29.

DIY Polaroid Magnets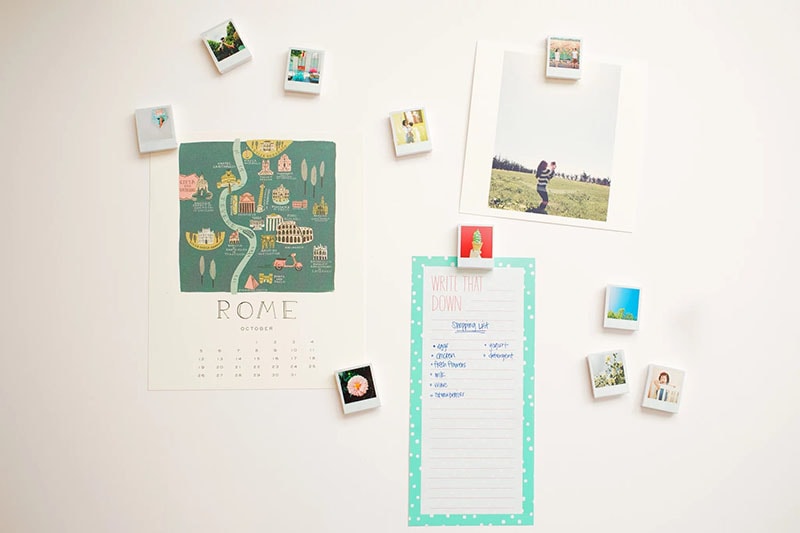 Showcase some of your favorite pictures together with this fun and practical gift! All you need are some cute Polaroid pictures, magnets, and glue. Your girlfriend will love this thoughtful DIY gift—and she can attach it to her fridge or any other metal surface, so she'll be reminded of you every day.
---
30.

DIY Photo Clock
A photo clock is a great way to show your girlfriend just how much time you spend thinking about her. Get creative and make a clock with photos of the two of you. It will be a lasting reminder of your love, and she'll always know what time it is! Even better, it's easy to make and budget-friendly!

Giving Your Girlfriend a DIY Gift
Although all of these listed are great ideas, that doesn't mean they are great for your girlfriend. Make sure you pay attention to her wants and needs, so you can determine the best gift for her. we hope you learned how to make DIY gifts for your girlfriend that come from the heart and are perfect for showing that you care.
---
Featured Image Credit: Pixabay