5 DIY Guitar Wall Mounts You Can Make Today (With Pictures)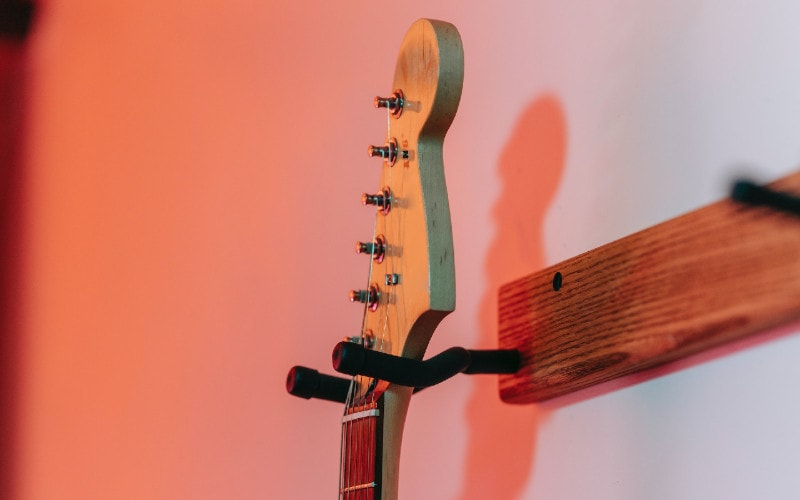 Playing the guitar is a very exciting hobby with the ability to channel music at your fingertips, but storing your guitar isn't always easy. When space is limited, you may turn to wall mounts as a storage solution. The good news is that they're out there, and we've compiled them into this handy list. Let's check out the best DIY methods to construct a guitar wall mount below.

The 5 DIY Guitar Wall Mounts
1.

DIY Guitar Wall Mount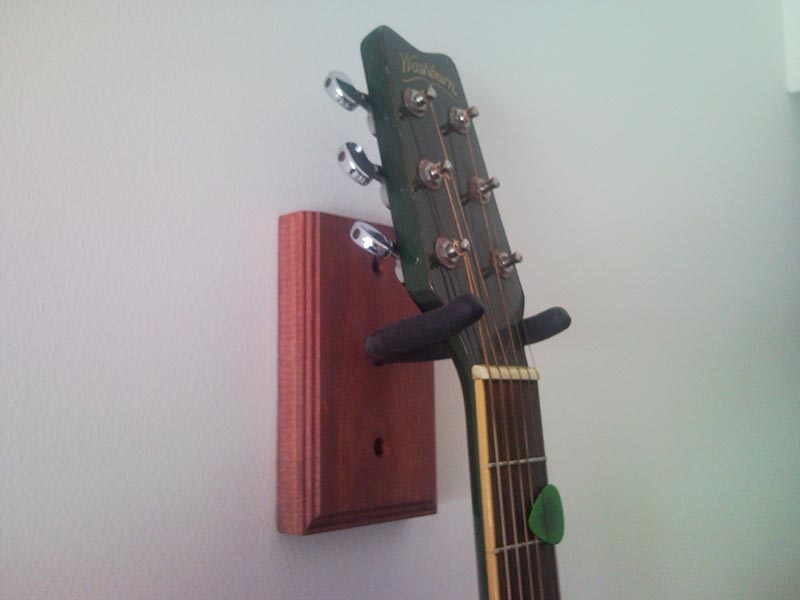 | | |
| --- | --- |
| Tools: | Hacksaw or Dremel tool, drill |
| Materials: | Decorative wood piece, drywall hangers/screws, tool hanger, stain, wood plugs |
| Difficulty: | Easy |
On a reasonable budget, this DIY wall mount is simple to make with a couple of common power tools and a few other bits and bobs. It just requires some basic woodworking with a saw or Dremel—personally, we think the Dremel is a lot easier to work with when crafting small wood stuff like in this plan. Be sure to use drywall anchors and not screws in drywall because otherwise, your guitar mount won't be secure and could fall.
---
2.

Kreg Tool Guitar Wall Mount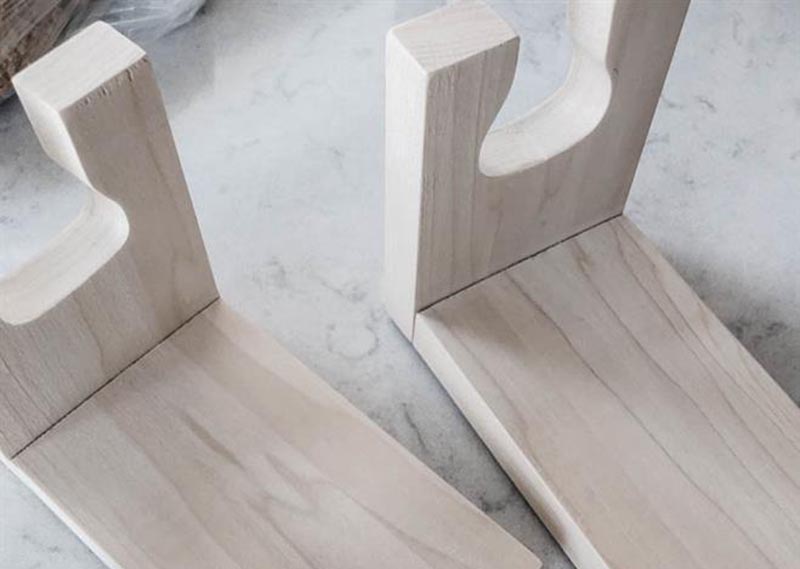 | | |
| --- | --- |
| Tools: | Kreg pocket hole jig, drill, miter saw, sander, sandpaper |
| Materials: | Specified lumber, screws, stain |
| Difficulty: | Intermediate |
This plan from Kreg Tool creates a gorgeous ebony-finished guitar mount, but you could change the stain out for any color you want. The instructions are very clear and accompanied by photographs and a materials list, but we rate this intermediate difficulty because you'll have to work with a miter saw and a jig. With a few basic tools and familiarity with woodworking, you could knock this project out in an hour or two.
---
3.

Basic DIY Guitar Wall Mount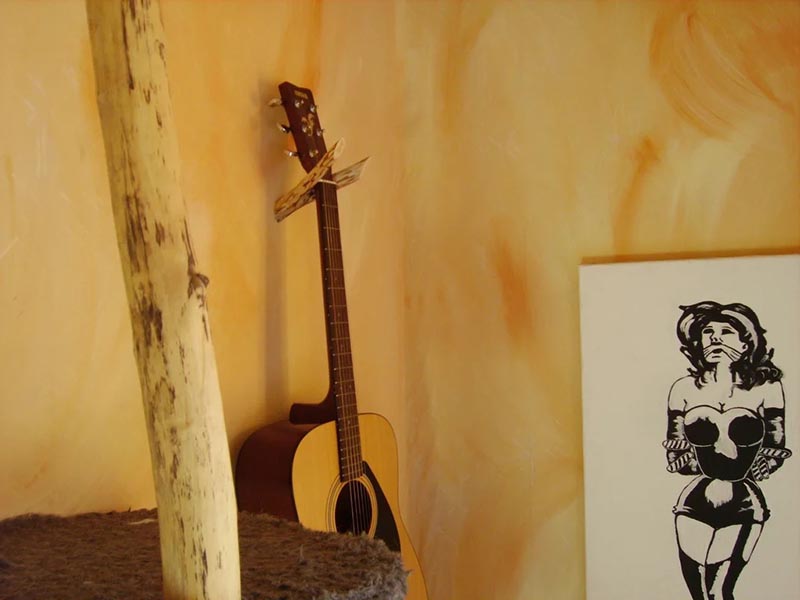 | | |
| --- | --- |
| Tools: | Handsaw or Dremel, drill, knife, paper, pen |
| Materials: | Wood glue, sandpaper, specified wood |
| Difficulty: | Easy |
This very basic, straightforward DIY plan assumes that you have the minimum in tools and materials to work with, so it helps if you have better stuff on hand. The plan also uses literal scrap branches, so you could buy better wood if you wish, or use scrap wood of your own. You'll also need to have your guitar on hand to measure the headstock, so be sure to have it when you undertake this DIY plan.
---
4.

DIY Guitar Wall Mount Holder
| | |
| --- | --- |
| Tools: | Saw, screws & anchors, utility wall hooks, drill, paintbrush, level |
| Materials: | Specified lumber, paint |
| Difficulty: | Easy |
This is another basic DIY guitar wall mount but with more security provided by drywall anchors and utility wall hooks. The plan also assumes you'll be making multiple mounts, so adjust as necessary when buying the supplies. There's minimal sawing involved, but you could use a miter saw if you have one handy to make the early woodworking easier.
---
5.

Upscale DIY Guitar Wall Mount Holder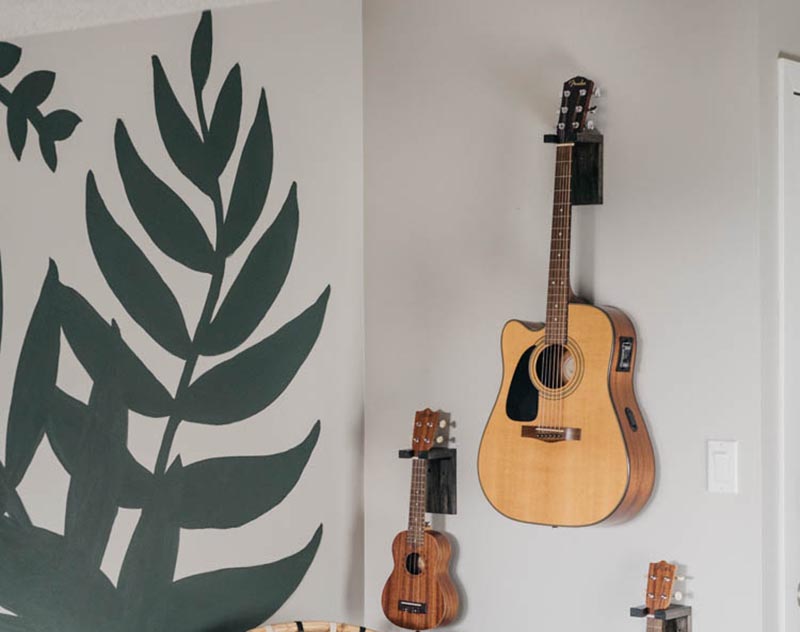 | | |
| --- | --- |
| Tools: | Miter saw, jigsaw/scroll saw, drill, jig, sandpaper, screws, stain, satin poly |
| Materials: | Specified lumber & screws |
With a few more tools and a bit more woodworking know-how, you can make a slightly nicer guitar wall mount. For a woodworking pro, it's no sweat, but it might be more than amateurs can handle.
The plan also notes that you can use a Dremel for a large portion of the process, so that could simplify things a lot if you're intimidated by the miter saw. Finally, the finish is always up to you, but these plans always favor ebony stains for some reason.

Conclusion
Guitars are fun to play but challenging to store in a space-effective way. As the above plans have shown us, you just need some scrap wood, a drill, and a handsaw to make a basic guitar wall mount. With more tools and better wood at your disposal, you can make even better mounts that are secured more effectively so your guitars won't fall off the wall.
---
Featured Image Credit By: Anna Pou , Pexels