12 DIY Key Holder Plans (with Instructions)
You can purchase a key holder at an exorbitant price from a specialty store or make your own out of some basic materials. Key holders are one of the easiest things to DIY, making them an excellent choice for beginners.
However, there are several different ways to go about this, and some of them are easier than others. We've included several plans below, allowing you to choose the best option for your needs and skill level.

The 12 DIY Key Holder Plans
1.

Card and Key Holder by Sawdust SISTERS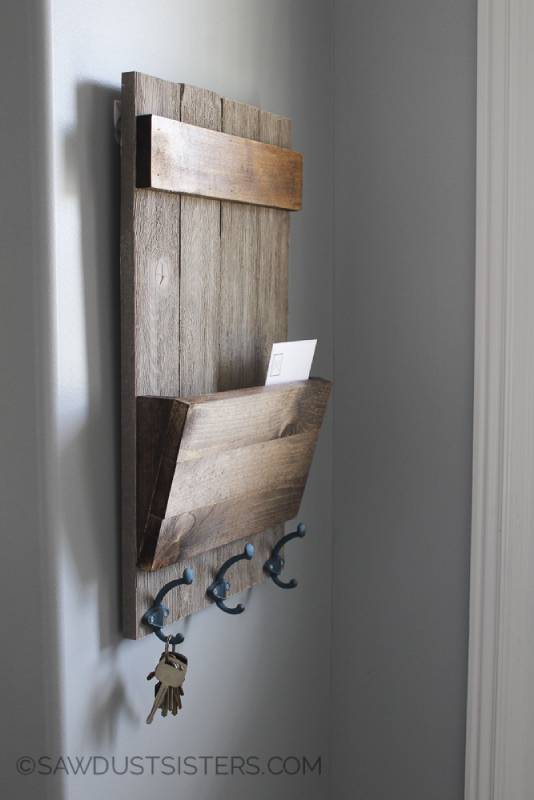 This plan makes a very aesthetic key holder. However, it does require a bit more tools than other options. Purchasing these tools can be expensive, so this plan is best for those with some basic DIY tools. The instructions are easy to follow, and you can choose whichever finish you want.
---
2.

Epoxy Resin and Wood Key Holder by diyHUNTRESS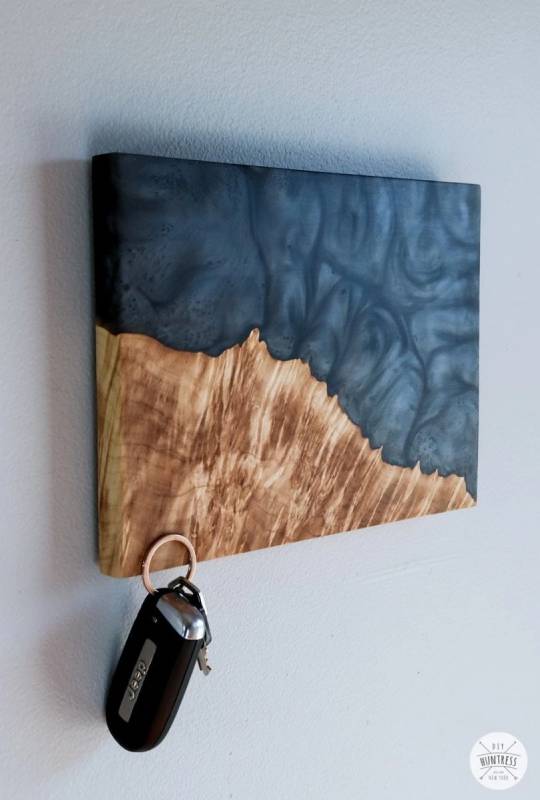 If you want a key holder that is unique and stands out, this plan is for you. However, the process is much more complicated than other plans. You aren't just nailing some pieces of wood together. You'll also need more materials and tools, making this project more expensive.
---
3.

Memo Board Key Holder by A Little Craft in Your day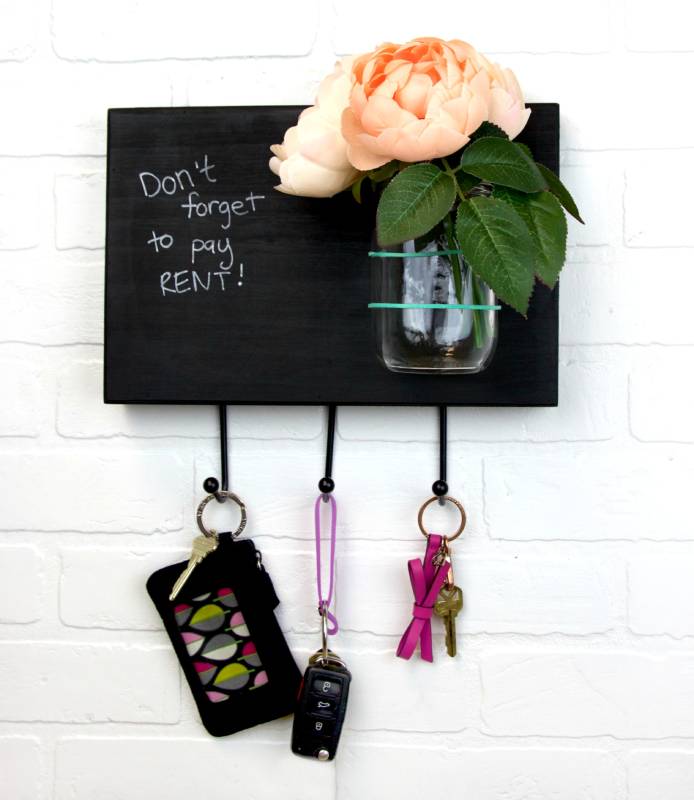 Unlike the plans we've discussed thus far, this one is very straightforward. You also don't need many tools, making it the perfect option for beginners. The only tool you really need is a drill, which you'll use to install the hooks. This plan also turns the key holder into a quick memo board.
---
4.

Patterned Key Holder by diyHUNTRESS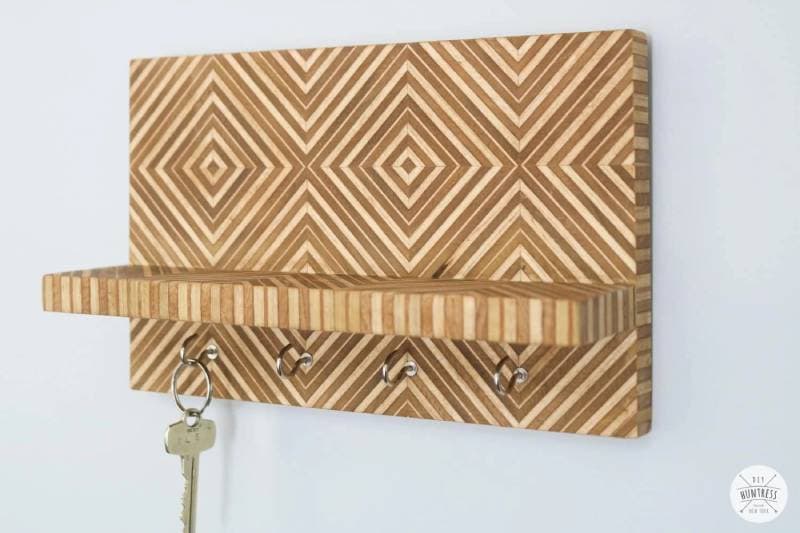 This plan is another more difficult one that creates a very interesting key holder. This patterned key holder is one-of-a-kind, and there are plenty of opportunities to customize it. However, you'll need many different tools and materials to make it. Plus, the skills used are ones typically only mastered by experienced DIYers.
---
5.

Minimalist Key Holder by francois et moi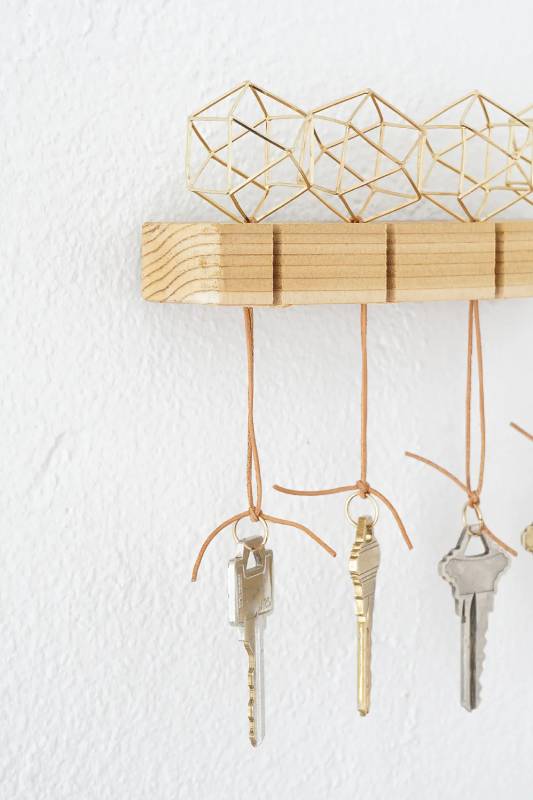 We love this minimalist key holder for those with lots of keys. The plan is straightforward and should be well within reach of most DIYers. However, some of the materials are difficult to source. Therefore, you may have to edit the plan to make do with what you have.
---
6.

Large Storage Board by houseful of handmade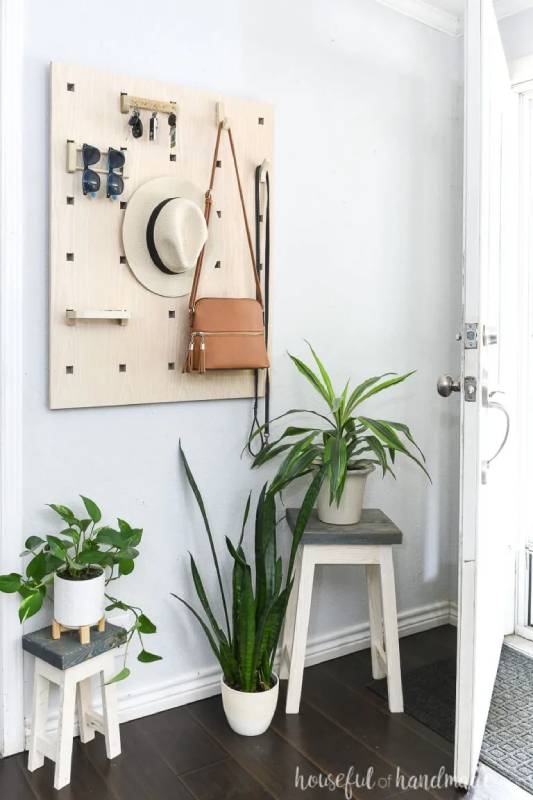 This plan makes a modular board large enough to store more than just your keys. It's an excellent option for homes with less storage space and can be easily made. However, you need more complicated tools that most DIYers don't have—just finding the tools may be a problem for some folks.
---
7.

Simple Hook Board by Shanty 2 CHIC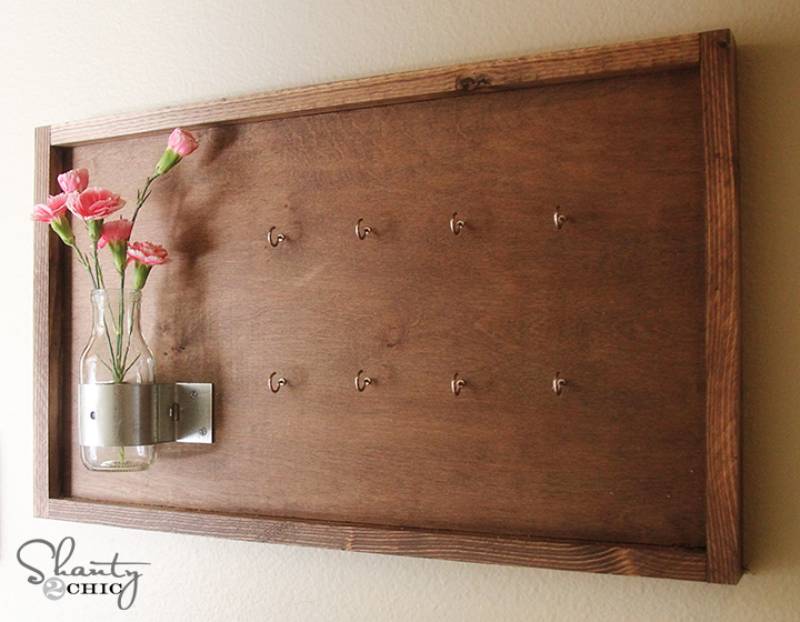 This plan is very simple and straightforward. It leaves you plenty of room to hang lots of keys and other goodies. We highly recommend it for beginners. However, the instructions are a bit less clear than other plans on this list.
---
8.

Magnetic Key Holder by LilyArdor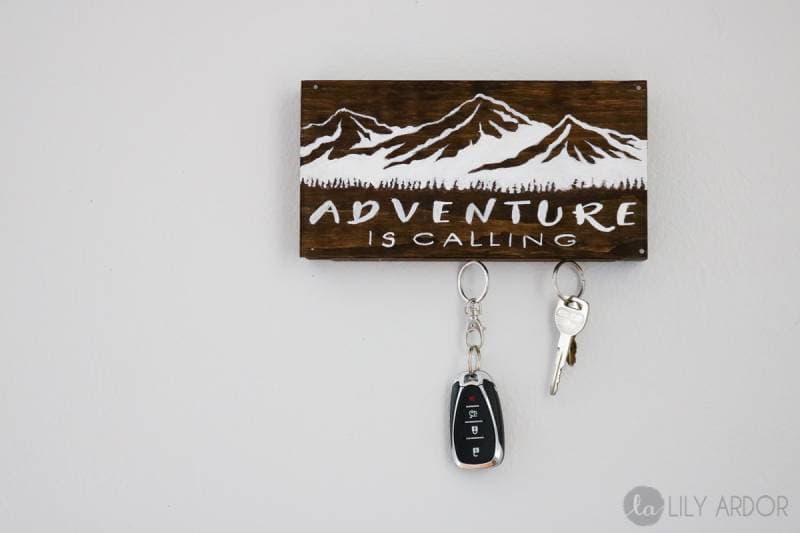 We like this straightforward and simple plan. It provides beginners with the opportunity to make a pretty interesting key holder. The instructions are easy to follow and even come with a free printable to use as a template for the mountains.
---
9.

Fun Village Key Holder by Pillar Box Blue
While this plan is pretty straightforward, it does require quite a few different skills and steps. Luckily, each step is pretty simple. It also utilizes scrap wood primarily. Therefore, you don't have to worry about spending too much money.
---
10.

  Simple Wood Key Holder by byBritanyGoldwyn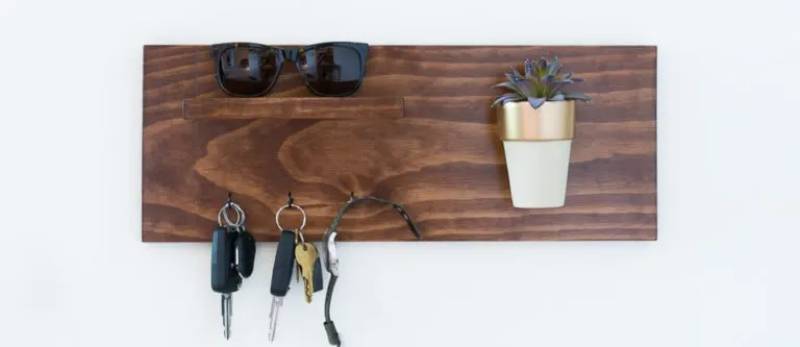 This plan was made with beginners in mind. Therefore, we highly recommend it for those with minimal DIY experience. It allows you to easily and quickly design an aesthetic key holder. Plus, the plan and stain can be changed to fit your needs.
---
11.

Colorful DIY Key Holder by Cherished Bliss
We love that this plan is simple. However, the format of the instructions can make it a bit difficult to follow. Furthermore, it does feel like all the explanation isn't there, so you may have to fill in some blanks as you go along. Still, the end result is very nice, and the colors are completely customizable.
---
12.

Boho Key Holder by Lolly Jane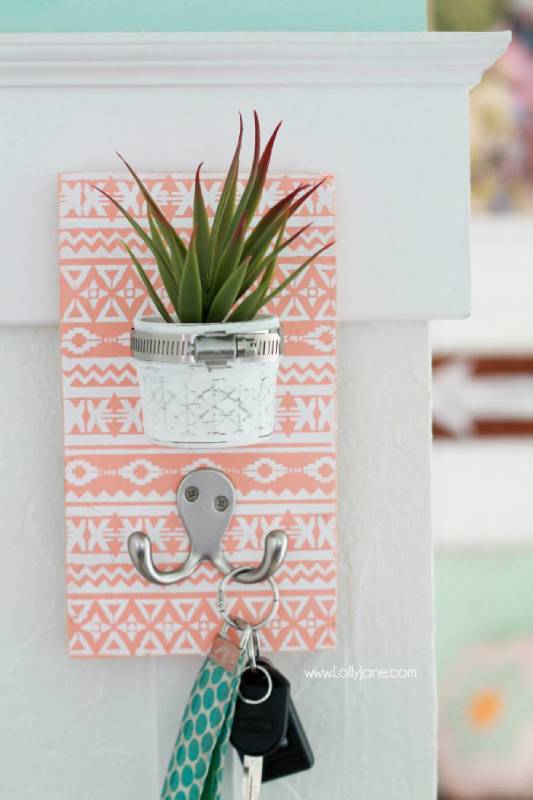 Many of the plans on this list leave you with a large key holder. However, this one creates a holder that only has one hook. Therefore, it is better for those without many keys or wall space. The style is very boho, though you can potentially change that a bit based on your color choices.

Conclusion
Key holders can make finding your keys much easier. If you have little space already, you probably can't dedicate a table or wall tree to this purpose. However, hanging key hooks can be installed wherever you have wall space.
We included a range of different key holders on this list, so hopefully, you found one that works for you. Some of them are perfect for beginners and fairly straightforward. However, others are more complex and should only be tackled by those with plenty of DIY experience.
Hopefully, you found a plan on this list to suit your needs.
---
Featured Image Credit: New Africa, Shutterstock