10 DIY Shadowbox Plans You Can Make Today (With Pictures)
Learning how to build a shadowbox might be easier than you think. They are an easily constructed frame and glass panel to display anything from personal collectibles to rare ornaments and trinkets. Some shadowbox designs incorporate built-in lights and paper-cut designs for a unique art project or display. They are easy to construct and have a vast array of different uses, from artistic to practical.
Whatever your unique needs may be, we've put together this list of 10 free shadowbox designs to help you can get started on building one today.

The 10 DIY Shadowbox Plans
1.

Heirloom Shadowbox From Thisoldhouse.com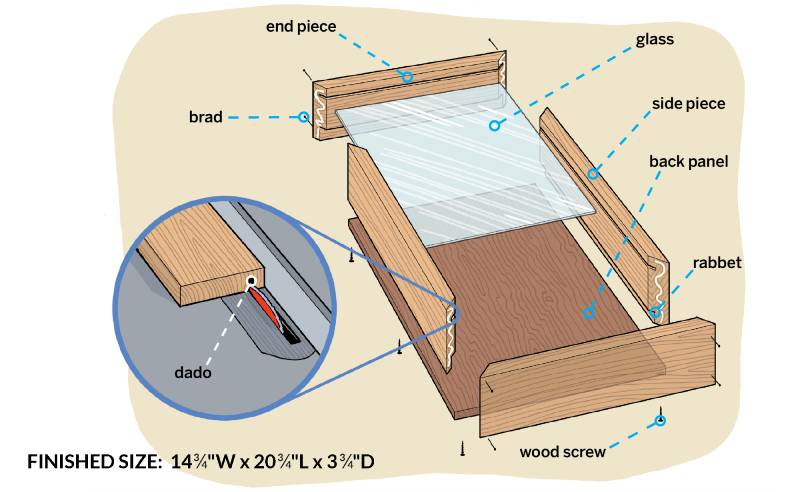 This heirloom shadowbox plan from thisoldhouse.com is a simple-to-construct project that can be used to display collectables and rare items. It can be altered to include a display light and enlarged if you need space for bigger items, like a collection display.
---
2.

Jersey Shadowbox From 100thingstodo.ca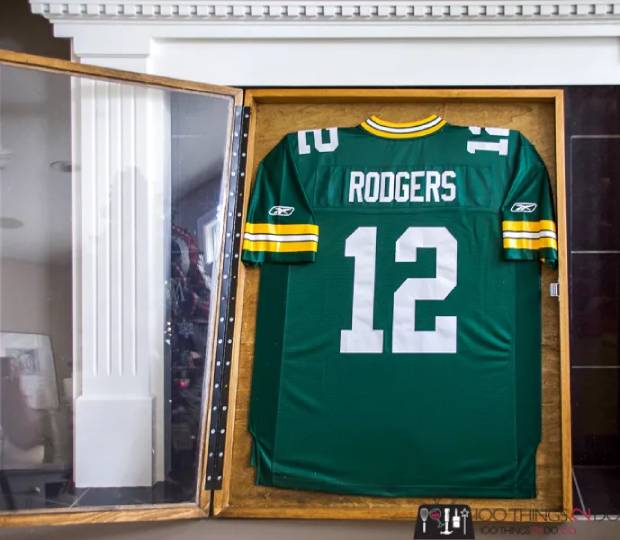 This shadowbox plan from 100thingstodo.ca is designed specifically to display collectible sports jerseys and memorabilia. It is easy to build, and its bigger dimensions make it adaptable for other uses beyond jerseys. Such a large piece of glass can be tricky to install, so you'll need to be careful when pushing it into the frame.
---
3.

Shadowbox Display Frame From Build-Basic.com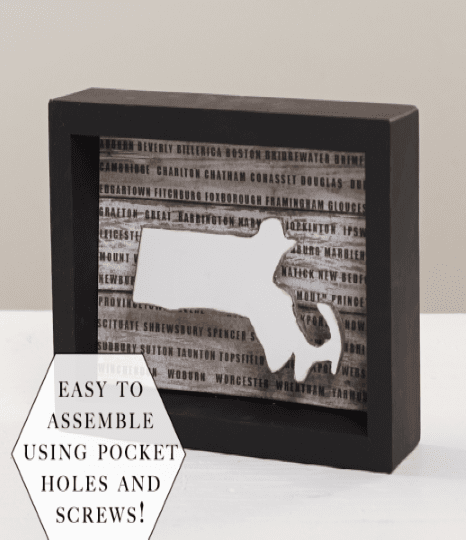 This DIY shadowbox frame from build-basic.com is a perfect design for beginner DIY enthusiasts. It is a small and lightweight box that is quick and easy to build and can be used as a unique sculpture display or for artworks or photographs.
---
4.

Simple Shadowbox Frame From Wikihow.com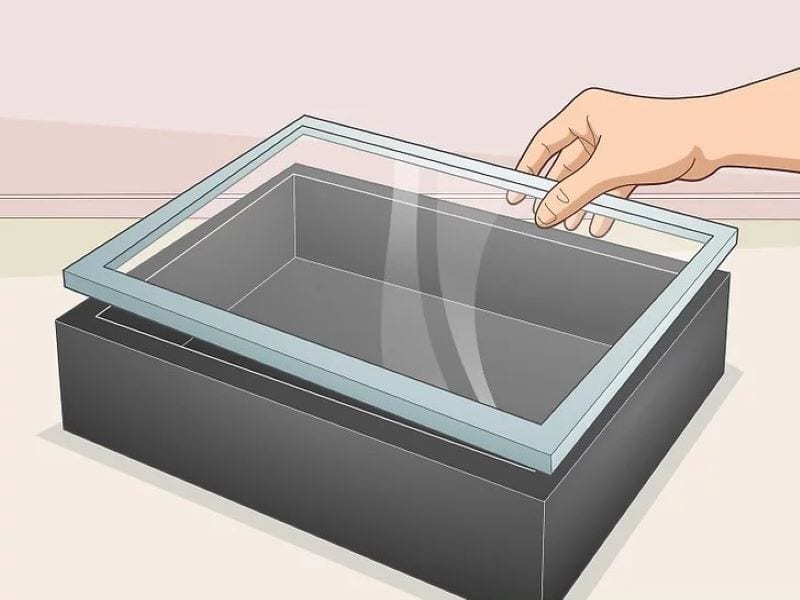 This is a simple plan from wikihow.com that can be adapted and resized for almost any use. It's a perfect project to get familiar with the basics of shadowbox building and working with glass.
---
5.

Shadowbox for Collectibles From Bobvila.com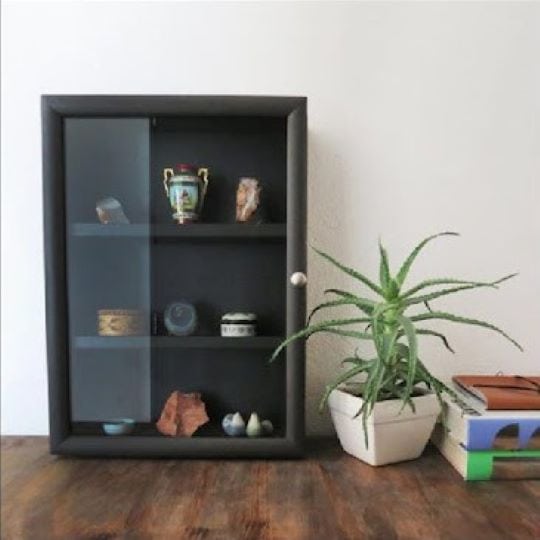 This shadowbox plan from bobvila.com is an elegant display case for collectibles, with built-in shelves and a hinged door for easy access. It has detailed and easy-to-follow instructions for the DIYer at any experience level.
---
6.

Art Deco Shadow Box From Freewoodworkingplan.com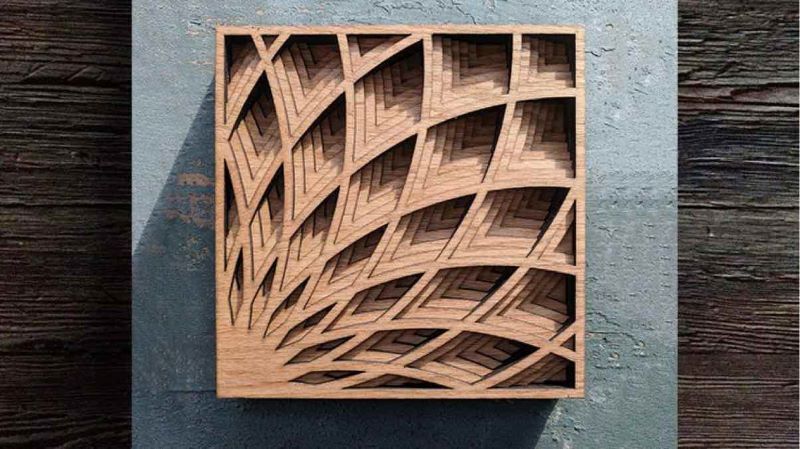 This shadowbox plan from freewoodworkingplan.com is designed with artists in mind. It's a project that uses several layers of wood-cut designs stacked together to form depth and artistic light and shadow contrast. The plan includes downloadable, full-size patterns to cut out the design from and is easily adaptable for you to create your own unique design.
---
7.

Cricut Design Shadow Box From Jennifermaker.com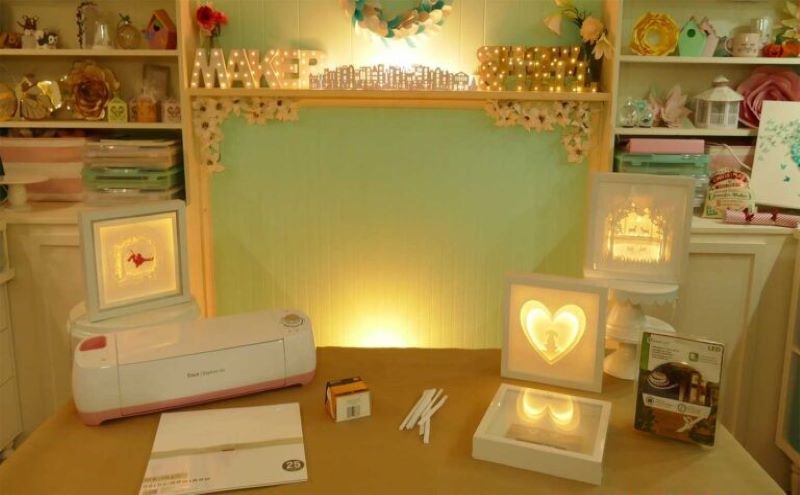 This beautiful shadowbox plan from jennifermaker.com includes an in-depth video of the entire process from start to finish. This shadowbox plan also has a light installed inside for a 3D effect. This is designed for the artistically-minded DIYer.
---
8.

Paper-Art Shadowbox From Jennifermaker.com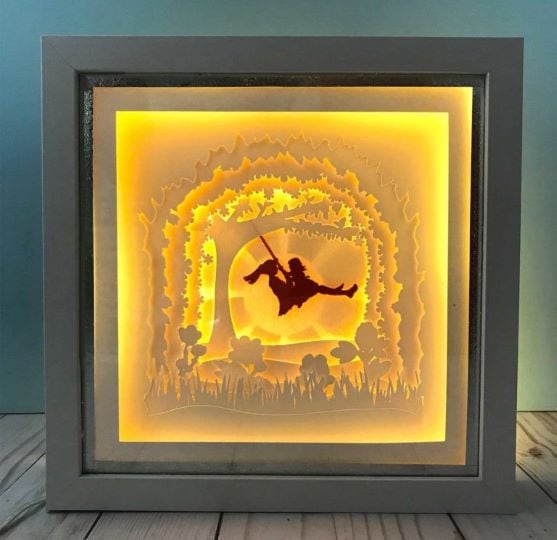 This creative shadowbox plan from jennifermaker.com is an in-depth tutorial that uses layers of paper to create beautiful, eye-catching artworks. The plan utilizes paper layering to create a 3D scene, with a light installed behind it to add contrast and textures and bring it to life.
---
9.

Creative Shadowbox From Realsimple.com
This simple and easy-to-make plan from realsimple.com is a step-by-step tutorial that teaches how to build a shadowbox that doubles as a beautiful piece of wall art using mementos and trinkets. It is simple to build and a great way to get your artistic juices flowing and put special small trinkets on display instead of hidden away in a drawer.
---
10.

Paper Cut Shadowbox From Instructables.com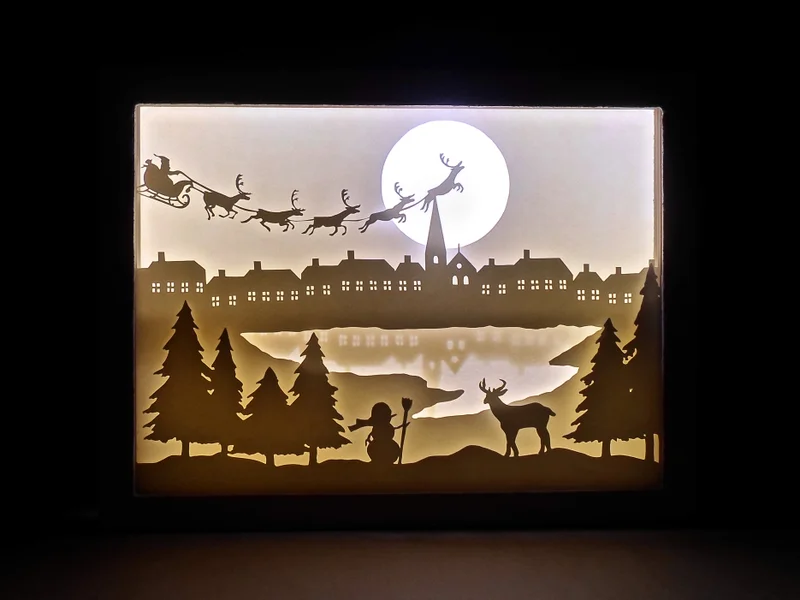 This beautiful shadowbox plan from instructables.com will take you from start to finish in building a unique paper shadowbox. It lays out all the fine details in the process and all the supplies you'll need to complete it.

Summary
Whether you want to flex your artistic muscles or just want to create a safe display case for precious collectibles, there is a DIY shadowbox plan out there for you. Hopefully, these free plans have helped you find the one to fit your unique needs, so you can get started today!
---
Featured Image Credit: DBPaciniChristensen, Pixabay