3 DIY Watering Globe Plans You Can Make Today (With Pictures)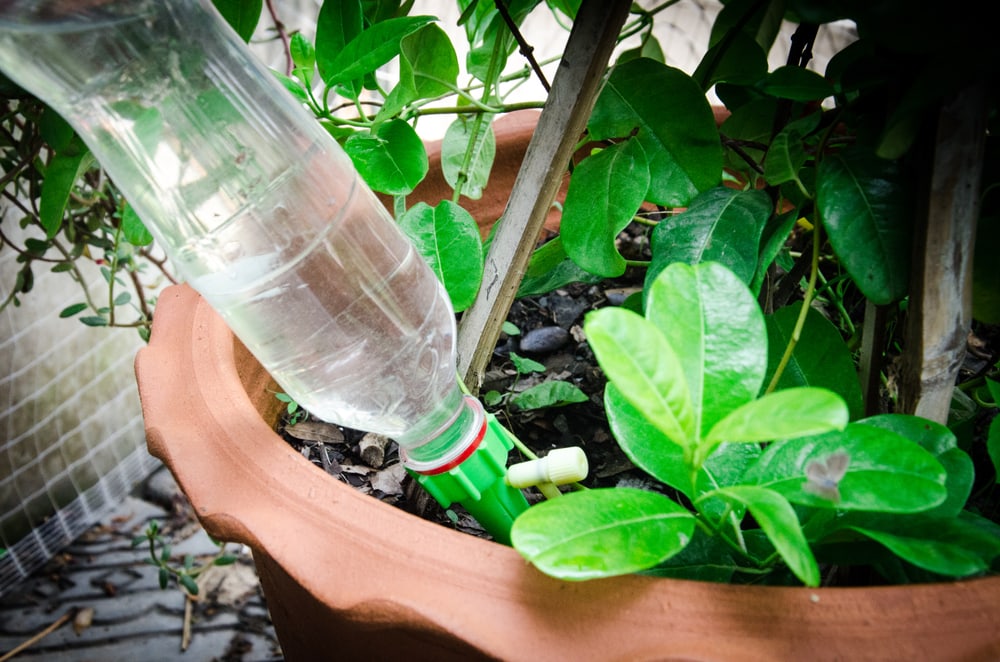 Watering globes are beautiful and convenient. They allow you to water your plants consistently without having to lug around a water jug every day. Despite how convenient watering globes are, they aren't always great for your budget.
Because most watering globes sold at the store are made from blown glass, these objects can get pricey fast. The good news is that the technology behind watering globes does not require a lot of skill. In fact, you can make DIY watering globes out of recycled materials you find around your home.
Here are five great DIY watering globe plans that you can make today:

The 5 DIY Watering Globe Plans
1.

Den Garden's Recycled Plant Watering Globe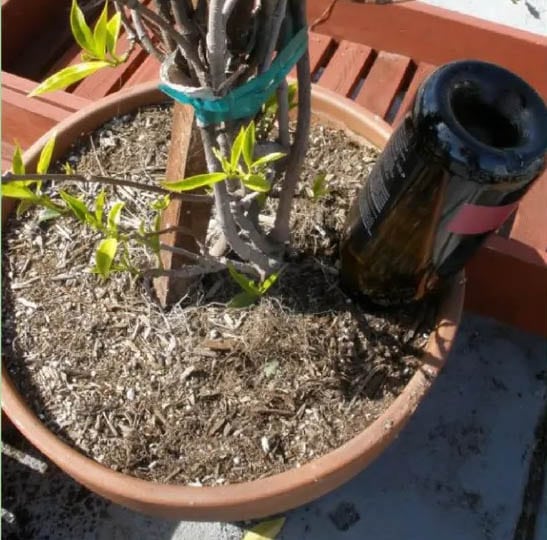 Materials:
Plastic: Bottle with lid
Glass: Cork, glass bottle
Tools:
Plastic: Nail, candle, match/lighter
Glass: Nail, hammer, duct tape
Difficulty:
Beginner
Den Garden offers a ton of plans and resources for making the most of your home garden. This recycled plant watering globe is awesome because you can turn any plastic or glass bottle into a watering globe.
The instructions are thorough and easy to follow. The instructions include steps for turning a plastic bottle into a watering globe, as well as turning a glass bottle into a watering globe. For both categories, materials and instructions are clear.
We like the fact that this plan offers a plastic and glass bottle option because it allows you some choices. The plastic bottle option is the easiest and most convenient, but the glass bottle option is the most attractive. Select whichever is right for you.
---
2.

Hunker's Self-Watering Plant Spikes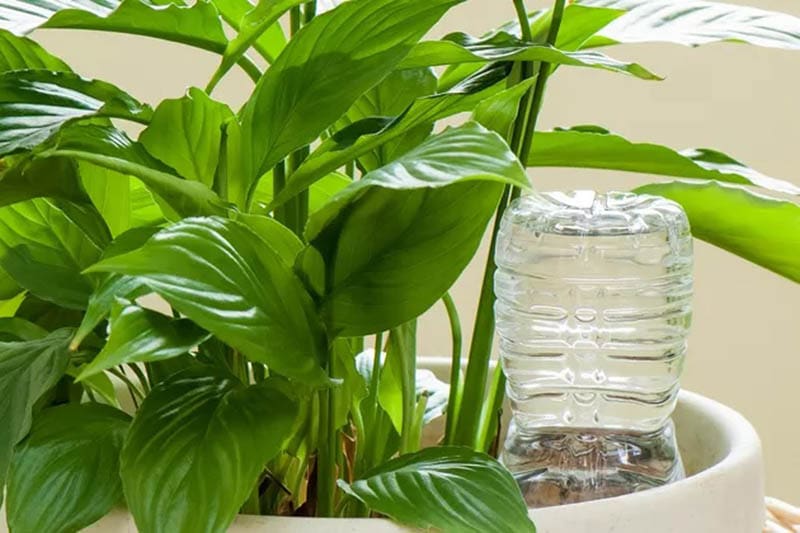 | | |
| --- | --- |
| Materials | Bleach, plastic bottle with cap |
| Tools | Measuring cup, drill, drill bit |
| Difficulty | Beginner |
Hunker provides another self-watering plant globe idea. This plan is very similar to the above-mentioned plastic bottle plan. The only difference is that this article is much more thorough on how to turn a plastic bottle into a fully functioning water spike specifically.
This plan includes everything you may need, including a list of materials, thorough steps, tips, and tidbits. It also answers some frequently asked questions to ensure all of your questions are answered before getting started.
---
3.

Cynepnynep's Country Tricks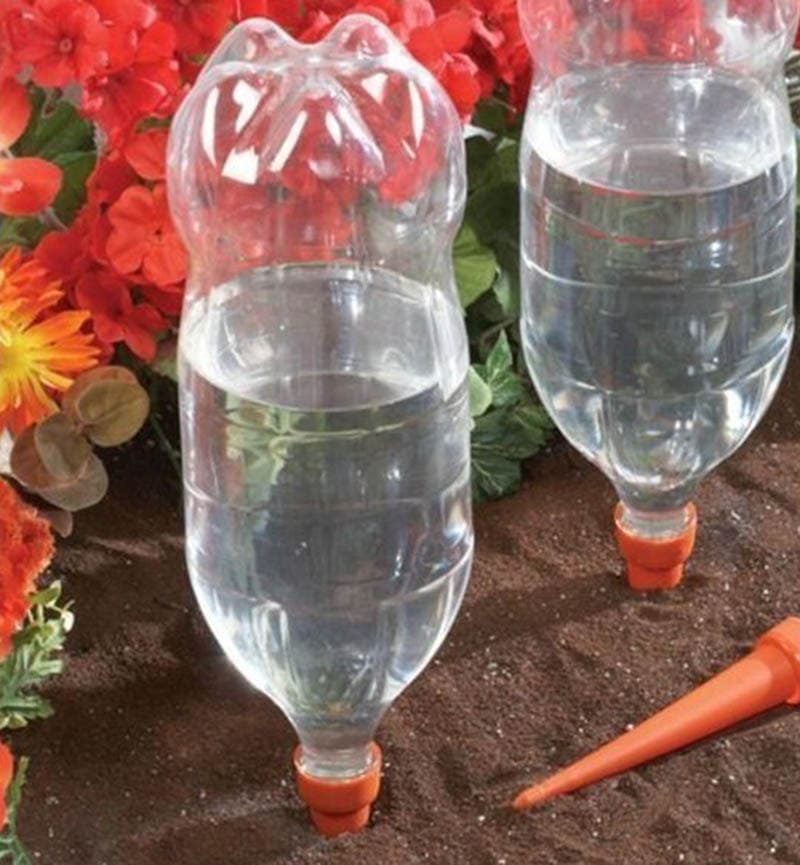 | | |
| --- | --- |
| Materials | Plastic bottle, spike lids |
| Tools | Scissors or knife |
| Difficulty | Intermediate |
The last plan to try is this Country Tricks page. Before you click the link, realize that the website is in Russian, but Google will translate it for you. Unfortunately, this plan does not give you written instructions, but there are pictures that you can follow to ensure you do everything correctly.
In short, you will need a plastic water bottle. You will also need to purchase some spikes that can screw on top of your water bottle and pierce into the ground.
This plan is very similar to the other plastic bottle options we've looked at so far, but the instructions aren't as thorough.
When to Use Your DIY Watering Globe
Once you have made your DIY watering globe, it's important that you use it correctly. Although the final result will cause a self-fulfilled watering system, not all plants thrive with this technology.
Plants that need consistently moist water pair best with watering globes. Vegetation, perennials, and tropical plants, for example, fare the best. Plants that need marshy water or dry soil, in comparison, do not thrive with watering globes since watering globes do not provide the right amount of water for their needs.
If you find plants that work well with your DIY watering globe, you can use the watering globe 24/7. You can also simply use this whenever you go out of town to ensure that your plants stay watered during the process.

Final Thoughts
Now that you have five great plans for making a watering globe at home, you don't have to waste your money on an expensive glass-blown model.
Instead, you can turn an old plastic bottle into a watering globe for a convenient option, or you can turn an old wine bottle into a globe for an option that is both functional and attractive.
---
Featured Image Credit: Jakkrapong Waree, Shutterstock