5 DIY Wood Carport Plans You Can Build Today (with Pictures)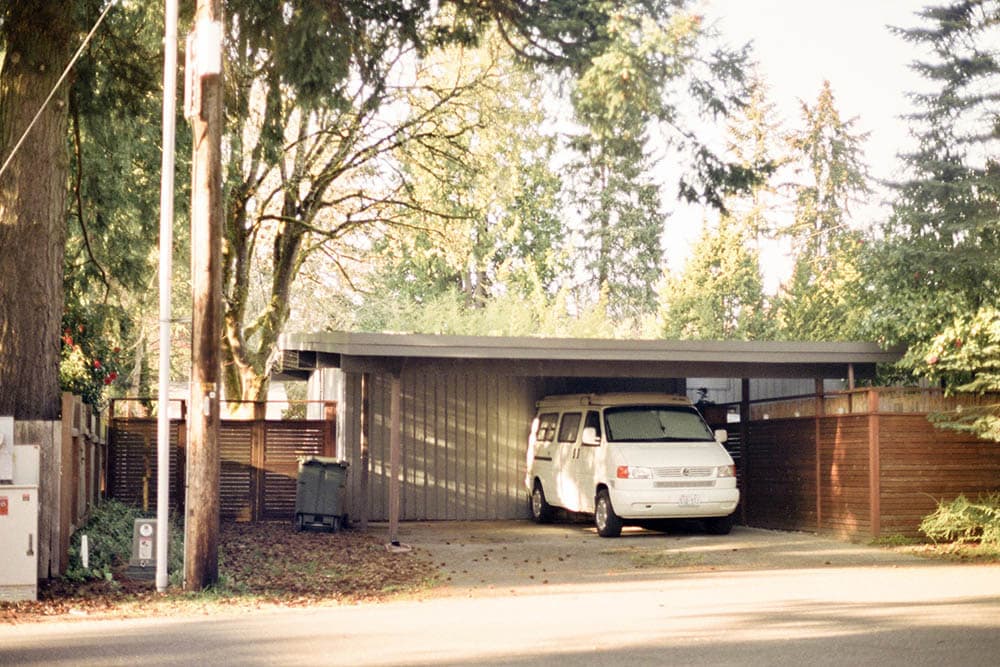 A wooden carport is a great way to add a protective covering for your vehicle and has the added benefit of being budget friendly. It's a great DIY project because you don't need any special skills or tools, and it can be done with little or no building experience. The extra space inside can be used for the storage of tools and garden equipment, and it will add aesthetic and monetary value to your property.
Building with wood is great, as it mitigates the need for welding and drilling into metal. It's also cheaper and easier to work with. Wood can be easily repurposed, bringing down the cost even further. You can find decent used lumber at a fraction of the cost.
Wood is better for the environment, aesthetically pleasing, and easy to manage. A coat of varnish once in a while is all it needs to last for years to come.
Building a DIY wood carport is simpler than you think, and we've put together a list of five free plans to help you get started.

The 5 DIY Wood Carport Plans
1.

Double Carport From howtospecialist.com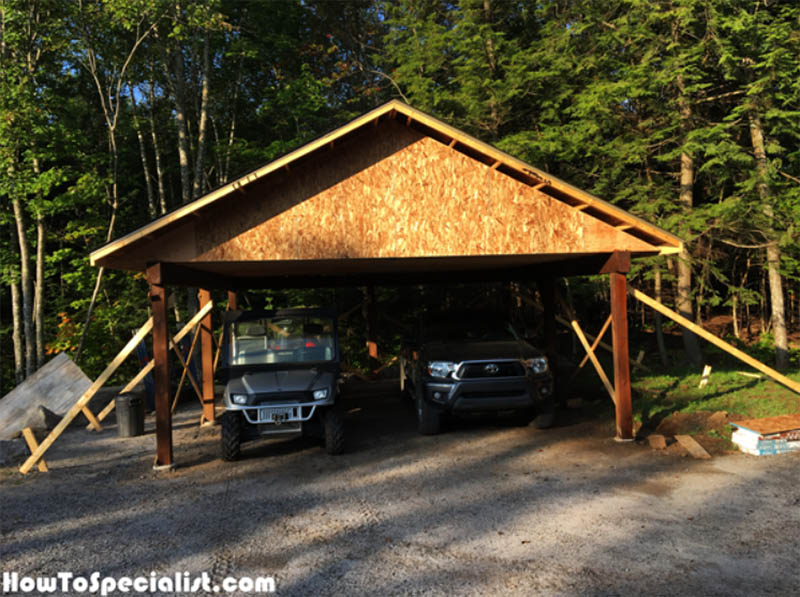 This detailed DIY wood carport plan provides instructions for all the tools, materials, and placement information that you'll need to help you make a wooden double carport. A double carport is a big challenge, especially for a novice woodworker. But if you are up for the challenge, this guide will make sure you can get the job done safely. A double garage provides the extra space for another vehicle or extra storage and workshop space too. This makes it a worthy challenge to undertake—you'll definitely find a use for the extra space!
This detailed guide will provide you with invaluable information on what you need to build your own carport, especially if you are new to woodworking.
---
2.

Attached Carport From howtospecialist.com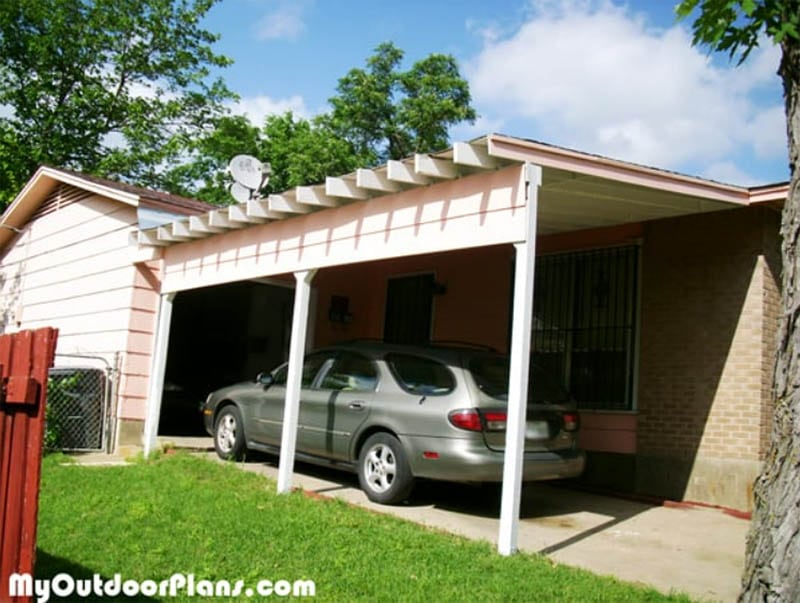 An attached carport is a fairly straightforward project; however, there are a few challenges that a freestanding one will not prepare you for. This in-depth DIY wood carport plan will show you everything that you need to know. It lays out all the materials and guides you through the tricky procedure of anchoring the posts and roof trusses to your house. The plans are for a single car only, but can easily be adapted to include more space.
It's an in-depth guide, with plenty of attention to detail and well-considered planning.
---
3.

Free-Standing Simple Carport From buildeazy.com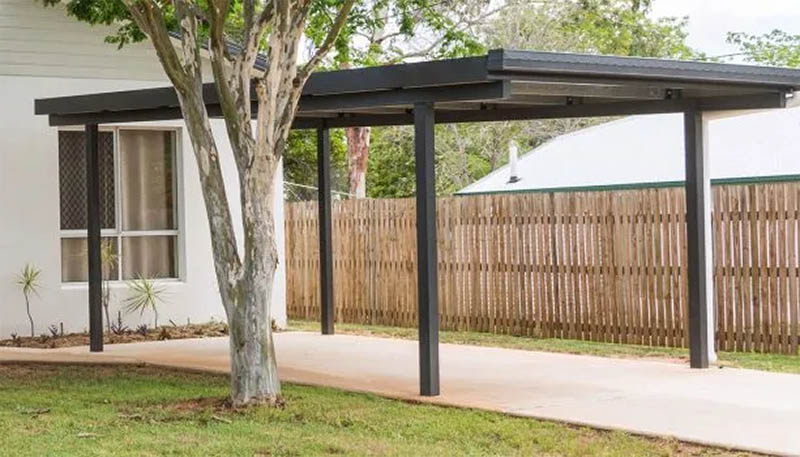 This DIY wood carpot plan is perfect for the beginner DIY woodworker—it's a simple but functional plan for a freestanding wooden carport. It is the most basic of designs, with functionality and simplicity being the name of the game. The design is easily adapted to include another vehicle and is perfect for builders on a budget. A freestanding design has the added benefit of not being confined to your house—you can place it anywhere on your property.
---
4.

Lean-to Wood Carport From howtospecialist.com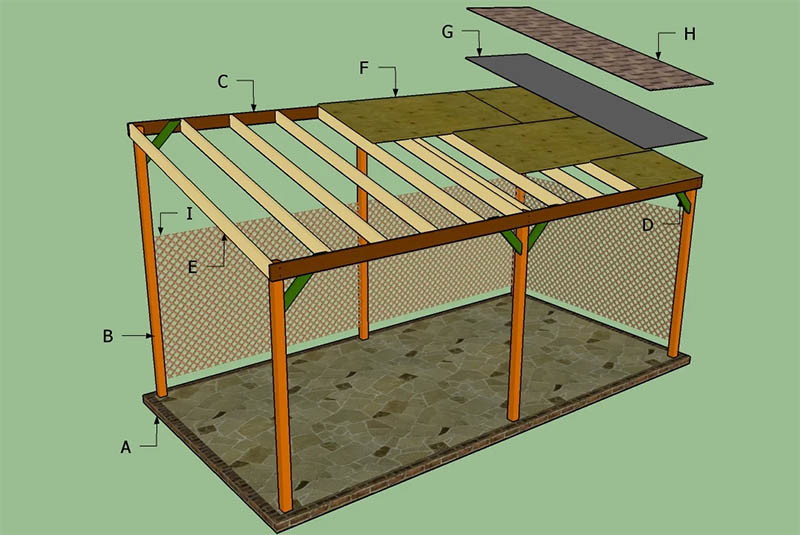 This single DIY wood carport plan is a lean-to design, making it a far simpler build than an A-frame or attached carport. It includes lattice works panels on the side to protect your car from the elements or provide privacy. A lean-to design is great for narrow spaces and an easy construction project for woodworking novices. You don't need to be a carpentry expert, and you'll only need basic tools to get the job done.
See Also: How Close To The Property Line Can I Build A Shed? What You Need To Know!
---
5.

Wood Carport With Extra Storage From myoutdoorplans.com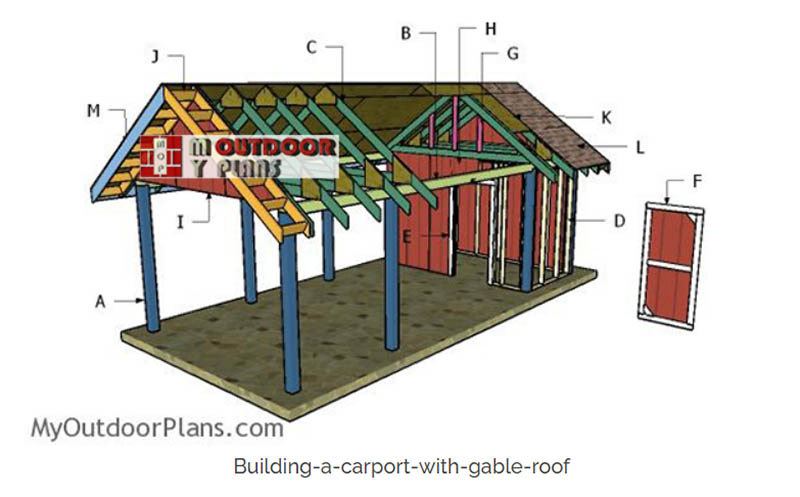 If you'd like extra storage space alongside your carport, this wood carport plan is the perfect option. It has an extra 6×12-foot storage unit attached to the back, which is great for tools and garden equipment. The best part is that, with the right materials and tools for the job, it should take an experienced woodworker only a weekend to complete.
See Also: Do I Need A Permit To Build A Carport? What You Need To Know!

Summary
A wood carport is an easy weekend DIY project. It offers great protection for your car from the elements and is cheap and easy to build. Hopefully, you'll find a plan here to suit your unique skills and needs, so you can get going on your DIY wood carport today.
---
Featured Image Credit: David Schultz, Unsplash