Do I Need A Permit To Build A Carport? What You Need To Know!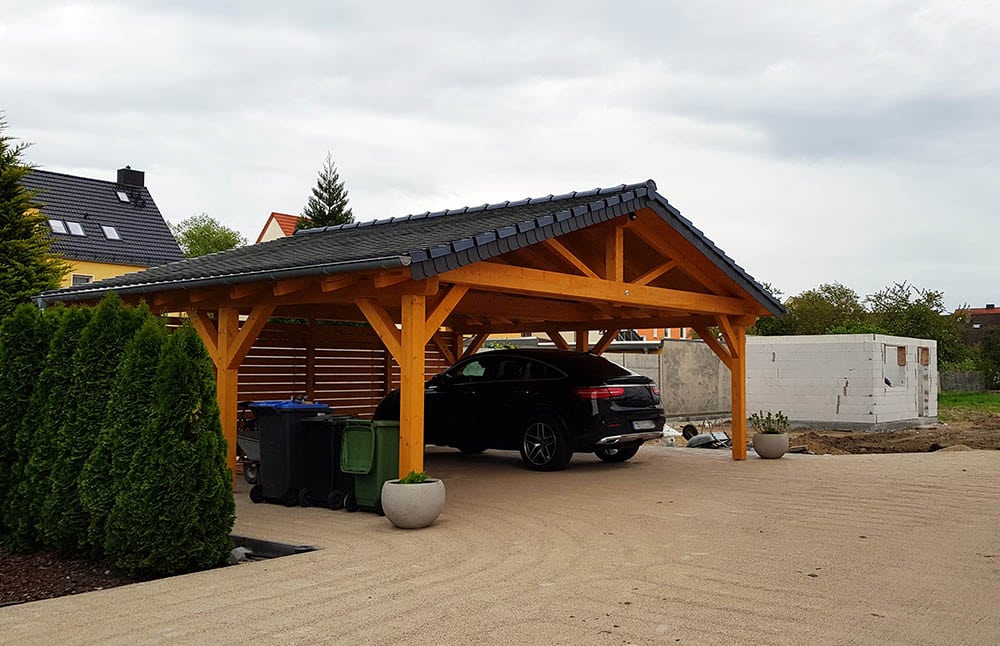 If you live in a windy, rainy, and snowy area, a carport is a must. All the debris, dust, and moisture can have a huge negative effect even on the toughest truck or SUV. However, before you even start thinking about the budget for the materials, the labor cost, and the timeframe, you will, most likely, must get a permit first. We say "most likely", because this largely depends on the state that you live in.
That's right: there are no one-size-fits-all, countrywide laws on this. You need to make sure the carport is built in compliance with the local requirements. We're talking about zone restrictions, the size of the carport, whether it's a standalone or attached structure and more. In this guide, we'll cover permits, building codes, how to get a permit, when it might not be necessary, and more.

What Is The Definition Of A Carport?
A carport is a simple, covered structure with one or two walls that protects a vehicle from environmental factors like rain or debris. It can be attached to a garage/house wall or be freestanding. The average height of a carport in the US is 7–8 feet—more than enough for most everyday cars (an RV or tall SUV might not fit, though). As for the width, a standard carport is 12 inches wide.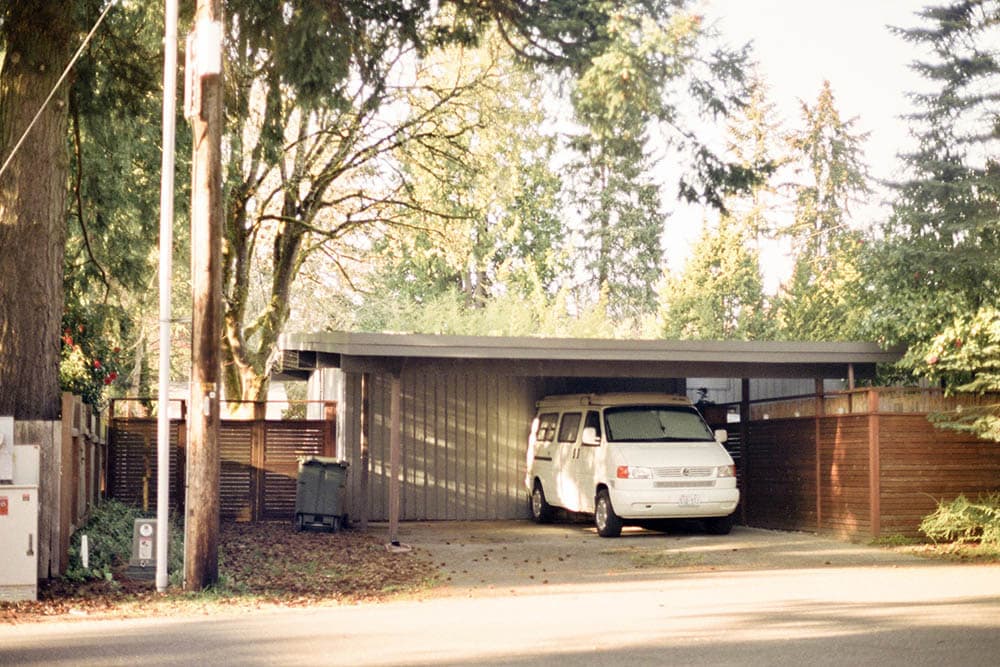 What Is a Permit?
A permit serves as an official written approval from the city or state. The #1 goal of any permit in the United States is to make sure that the new carport (or whatever else you're planning to build) will be 100% safe both to you and your closest neighbors. In other words, whenever a new construction raises health and safety issues in the eyes of the law, a permit is required.
How do you get one, though? In the US, permits need to be officially requested from the city or state. That, in turn, will give the authorities a chance to thoroughly examine the construction site, the carport, and—if they like what they see—give their "blessing". New constructions/buildings need to be up to code, and that's exactly what these inspections ensure.
Building Codes Explained
In simple terms, building codes are a set of regulations and laws. Proper repair techniques, demolition procedures, fire safety, and design protocols—these are just some examples of building codes. For the most part, these codes are universal across the States. However, you need to always keep the terrain, environmental factors, and local laws in mind.
For example, if you live in an area that is prone to a natural disaster (fires, floods, or, say, storms), that will be reflected in the permit. High building density and loose soil also play a role in this. Building codes are written and verified by the city and legislatures, often with the help of construction professionals. The violation of these regulations will result in severe consequences, including harsh financial penalties or worse.
When Can I Build Without a Permit?
As mentioned, there are no set laws when it comes to building permits for carports. With that said, many states stick to +/- the same rules. So, even though you should never start building a carport before checking with the local inspector's office, here's a list of regulations that apply to some US states and cities. If the carport is built in compliance with these rules, chances are, no permit will be required:
The carport is less than 20 feet long and 12 feet wide
It's a one-story, short (less than 15 feet) structure
No electric cables are running into the carport
The carport is built from wood (as opposed to metal)
You're not building it on a permanent foundation
It's a free-standing structure (not attached to the house)
You live in an area with a mild, comfortable climate
While this list isn't, in any way, a call to build a carport without consulting with the city first, it will still give you an estimate of what to expect. Plus, you can use this information to figure out how much a carport of this size and structure might cost once the government green-lights the project.
Different States, Different Rules
If you're building a carport that is attached directly to your house, you will, most certainly, need a permit to build it legally. However, sometimes, carports are classified as temporary, standalone buildings (in contrast to garages that are often reviewed as a building extension). Yes, we're talking about the simplified, tent-like carports. If you're lucky, the local laws won't require any permits for a carport.
Unfortunately, in certain states, a permit is mandatory not only for building but also for repairing or even enclosing a carport. And what about portable carports, you might ask? Again, this depends on the state/city. For example, many cities in Hawaii, Alabama, Colorado, Michigan, Wyoming, Texas, South Dakota, and North Dakota do NOT require a permit for mobile carports. For the rest of the county, a building permit will be necessary.
You can't play the guessing game when it comes to building permits. Some states treat portable, temporary, and free-standing carports the same; others have specific laws for each. So, with that in mind, let's go ahead and see how you can legally obtain a permit in the States.
How Can I Get A Carport Permit In The US?
There's nothing more frustrating than having to wait for months before the authorities hand you out that permit. That's exactly why we recommend applying for a permit before you start construction. Let's see what you'll need to do to obtain a carport permit as quickly as possible:
Start by contacting the city hall. The only way to legally get a permit is through the government. Besides, the authorities will be able to consult you on the local laws and requirements and tell you what kind of a permit is needed to build a carport. A quick note: if you hired a contractor for this job, they'll be the ones applying for a permit.
Get a detailed plan ready. Take some time to outline the size of the carport, the materials used, setbacks, and where you're planning on building it. However, if you're building a temporary, mobile carport, most states won't require a site plan.
An application comes next. It's not hard to get an application form. But you will need to be very careful and thorough when filling it out. Plus, don't forget that certain states and cities charge a fee for the permit. On average, these fees range from $20 to $300 or 1–2% of the building's cost.
Don't rush the licensing office. Even if you want to have the carport done before the first snow or the flooding season, it's very important to be patient. Usually, it takes local governments 2–3 weeks to approve a permit for a small construction such as a carport.
Hire professional contractors. Depending on the size and the complexity of a structure, you might be obligated to hire a licensed contractor. If you don't, the carport will be reviewed as illegal construction, and that's bad news. In contrast, for a tiny mobile carport, that won't be required.
Finally, get the Green Tag. The last step in this process is when government representatives arrive at the construction site and inspect the finished work. Once they are convinced that the carport was built in compliance with the local laws and to the submitted plan, you will receive a so-called Green Tag. We recommend sticking it to a window or front gate so that everyone (including city officials) can see it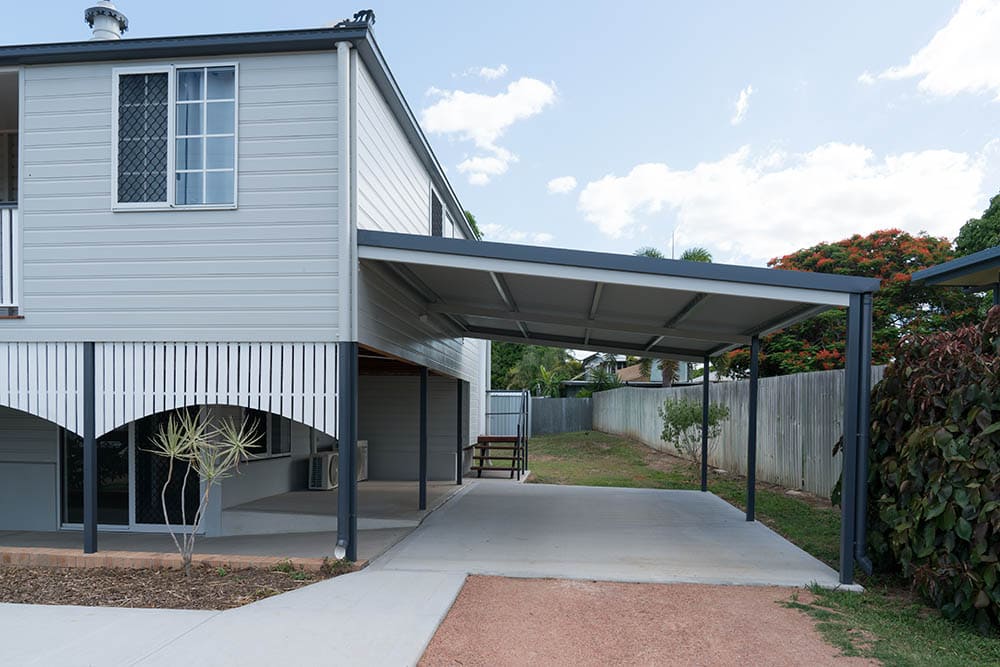 Should You Build Without A Permit? Is That A Good Idea?
No, it's a very bad idea to start building before you get a permit. Even the most "liberal" state or city will bring very harsh punishments into force if you build the carport without a permit. Yes, we do understand that you might not have the luxury of waiting, and government officials aren't always swift about green-lighting a project or handing out permits.
Still, no matter how much inconvenience a delayed construction brings, it's better to wait and do this the right way. The penalties are, indeed, severe, especially in states with strict laws on building permits and codes.
What Do City/State Penalties Look Like?
The first thing to remember is that the fines for an individual are always lower than for a commercial company/contractor. With that said, if you're building a carport without a permit on your own property, expect the first warning to cost $500–1000. The second warning will cost twice as much or even up to $10K. In many US cities, the authorities will also order you to demolish the structure.
If you don't comply, the third warning will be even harsher. Most likely, the government will confiscate the carport. In certain areas, building without a permit can lead to legal issues with the city/state. Another thing to keep in mind: you won't be able to sell your house if there's an illegally built structure on the property. Potential buyers will check this before making you an offer.
Is A Carport Worth All The Trouble?
Yes, it is, especially if you don't have the budget for a full-fledged garage just yet. True, carports don't have sidewalls, but they still do a great job of safeguarding vehicles from UV rays, debris, rain, and other elements. Plus, they're quite affordable: an average-sized carport will cost you $300–400 (anywhere between $200 and $1K, depending on the size). On top of that, it won't take much time or effort to build/erect a carport.
No need to pay any expensive services/companies to install it. You might need a friend to help you out, though. Last, but not least, carports are known to add value to a house, which makes them a beneficial long-term investment. Summing up, carports are very easy to install (it can be done in a couple of hours), don't cost a fortune, and are strong against natural elements.

Conclusion
Many US citizens have a garage or a carport on their property. However, the law on permits is a bit vague and there are no nationwide regulations: every single state has its set of requirements. That's why you need to check with your local government (or request a consultation from a third party) before building a brand-new carport. If you don't, the penalties can be quite harsh.
Today, we discussed the very definition of permits, how to get one, and what the permits in all US states have in common. We also talked about the average cost, what you can expect from the carport building permit laws in different states, and more. Stay tuned for more guides, and we'll see you next time!
See Also: Do I Need a Permit to Build a Pergola or Gazebo?
---
Featured Image Credit: Zeralein99, Shutterstock