Does Homeowners Insurance Cover Roof Leaks?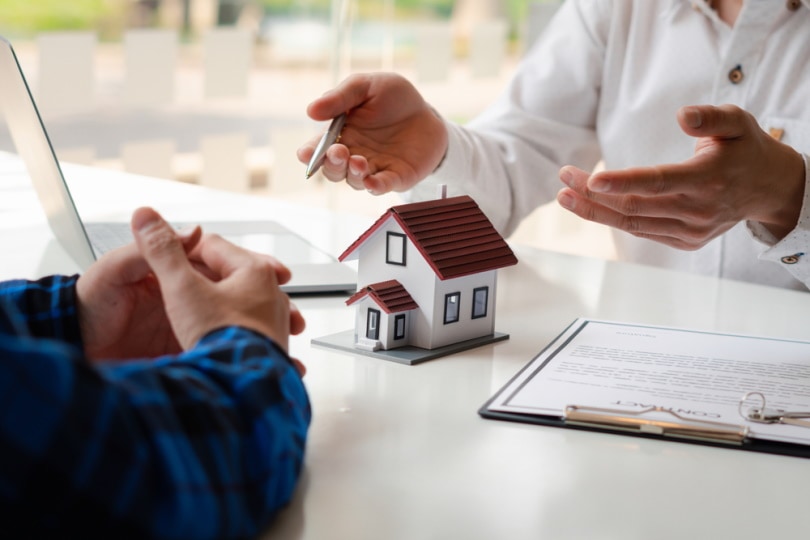 Insurance has a rich history dating from over 4,000 years ago to so-called "bottomry contracts".1 Under this contract, merchants received loans that they could only repay if their goods arrived successfully at their destination. In case of inevitable losses such as sea accidents, they could default on the loan.
Today, insurance is a diverse and booming industry. It covers everything from health to homes. In the USA, almost 85% of homeowners have covered their homes.2 But with homes facing many risks that may destroy roofs, do these insurances cover roof leaks?
Yes, homeowners insurance covers roof leaks. Let us find out more.

How Does Homeowner's Insurance Cover Your Roof?
Homeowners insurance has three significant parts: personal property, personal liability, and dwelling insurance. The latter is part of an insurance policy responsible for repairs caused by a covered peril. A peril is an unavoidable event that causes property damages or loss. Insurance companies list all covered perils and explain the circumstances under which claims may be settled.
1.

Storms and Wind Damages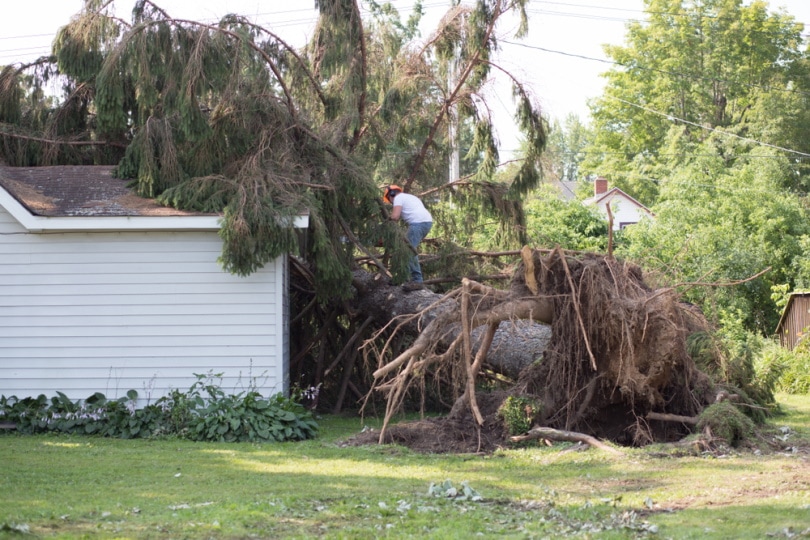 Wind damages include blown-out roofs, leaks, and damages from falling objects. Policies explain different ways of dealing with this peril depending on wind damage frequency and likelihood. The policy is active in states not affected by severe storms, such as Illinois, Vermont, and Maine.
Wind damages are excluded in states such as Mississippi, Florida, and Georgia, which are prone to seasonal storms.
---
2.

Lightning Strike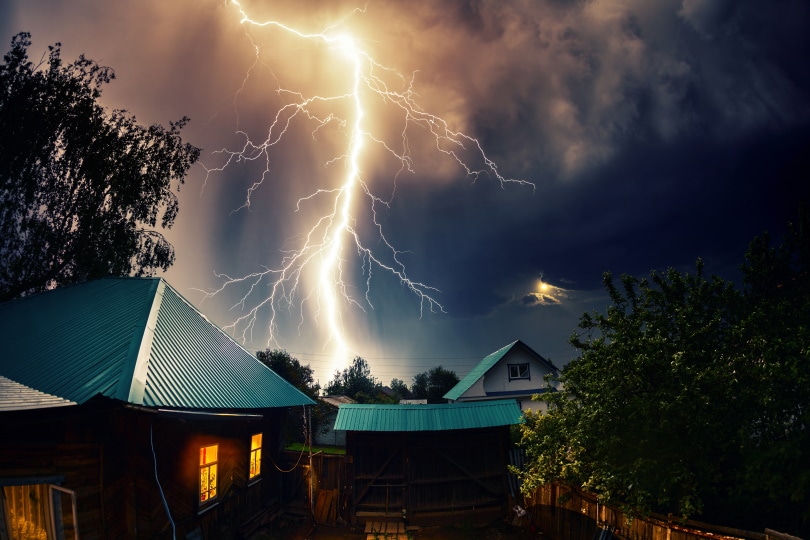 If lightning strikes a tree or any man-made feature near your home to cause roof damage, the cover may take care of repairs.
---
3.

Ice and Snow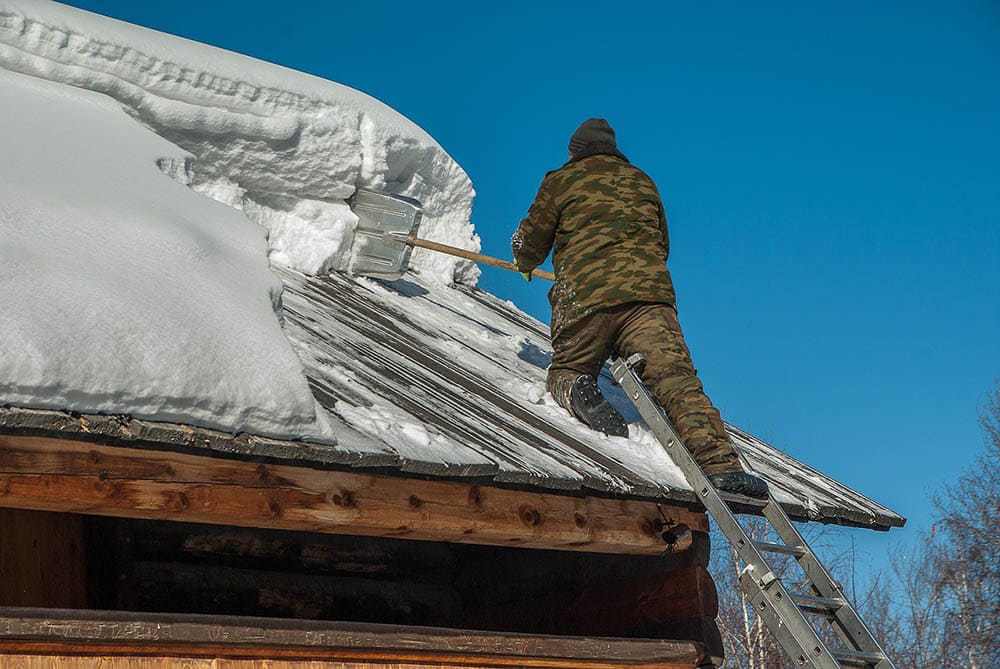 Almost 18% of homeowners in areas prone to freezing over record damages from ice. How an insurance company deals with such damages depends on the situation. If it snowed heavily within a few days and the weight exerted on the roof resulted in damaged shingles, the company will take care of repairs.
The company will not pay for avoidable ice and snow roof damages. For example, if your roof has been piling up snow over time and you did not scrape it out to prevent damage.
Other covered roof leaks perils include:
Fire
Vandalism
Theft
Lightning
Damage from aircraft and falling objects
Freezing
Generally, insurers will cover most open perils from sudden and inevitable events unless specified otherwise.
---
What Roof Leak Perils Are Excluded from Insurance Cover?
Floods
Damage caused by pets and animal infestation
Negligence
Damage caused by government actions
War
Mold growth resulting from uncovered perils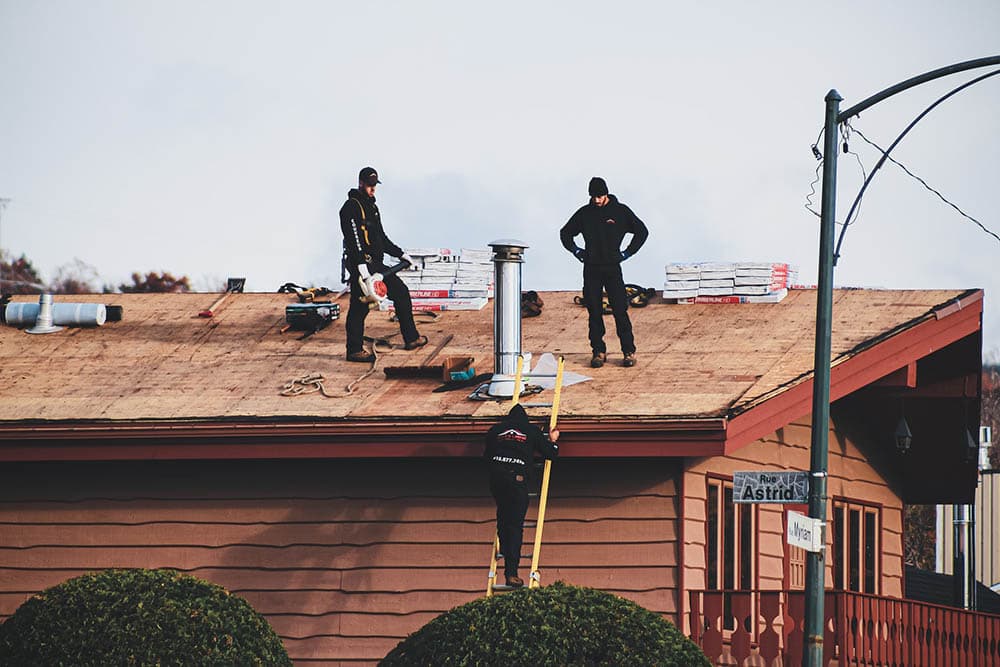 How Do You Report a Roof Leak to an Insurance Company?
If you suspect any roof leaks, it is crucial to document and report the damage promptly. These steps are helpful.
1.

Locate the Leak
Leaks leave behind a smoking trail of evidence that is easy to identify. Look for water drops, mold growth, or signs of water damage on the ceiling, floors, and around fixtures.
Climb into the crawl space and arctic to follow the trail to the exact source. However, don't climb onto the roof to investigate. You may worsen the damage, and an insurance company may not pay for it.
---
2.

Document Damages
Document your findings through pictures and share them with the insurer as you file for the claim. Start by photographing affected areas inside the home, move onto the attic and later the roof (if you can take them without standing on the roof.) Short videos explaining the damage are also useful.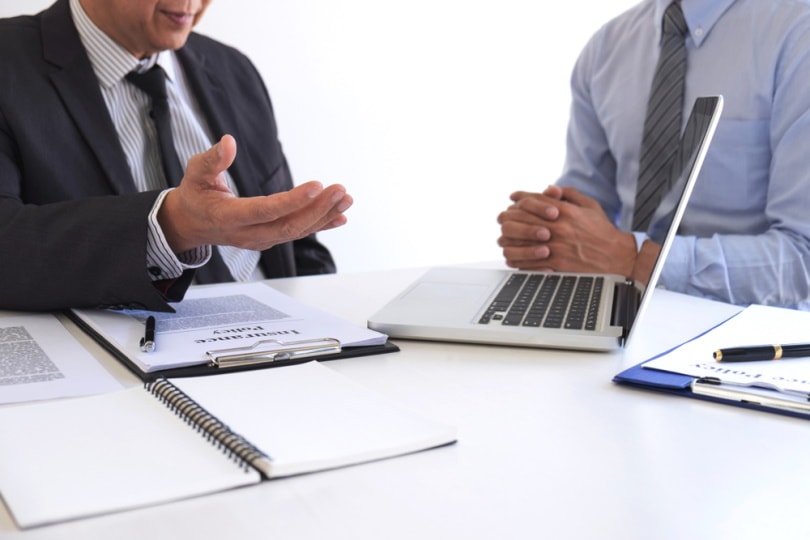 ---
3.

Submit the Roof Leak Claim
The next step is to contact an insurer to file your claim. You can email them or contact customer care. An agent will take you through the process of filing claims.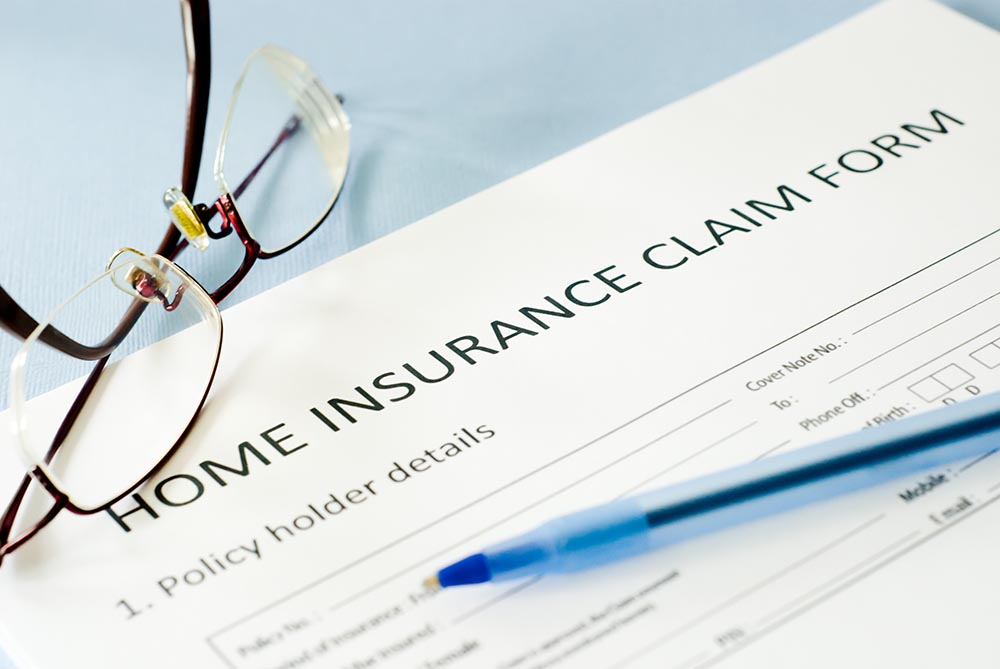 ---
4.

Try to Mitigate the Roof Leak Damages
Protect your assets for the time being, as the average time it takes an insurer to settle a claim is around 2 weeks. Mitigate roof damages by placing a bucket in the attic to collect water drops, moving furniture away from the leaks, and using a wet vac to get rid of water on the floor.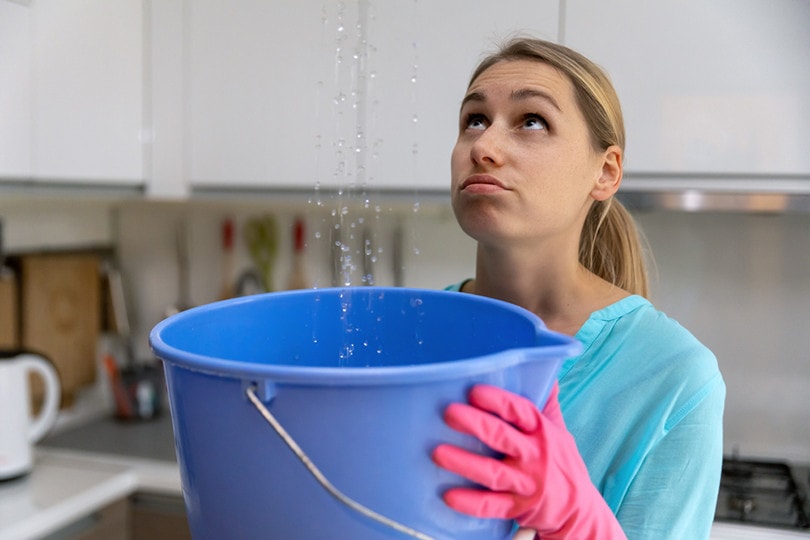 ---
Tips for Filing Roof Insurance Claims
Insurance companies are very sensitive about claims filed. So you ought to follow every word in the terms and condition section to the letter. Here are some tips to help you.
Review the Insurance Policy
It is pointless to start a big battle with insurance companies when you are actually on the wrong side. Avoid unnecessary inconveniences by reviewing the policy and answering questions such as Are roof leaks damage part of the coverage? Did you exclude or include wind or snow damages? Is the cover for replacement cost or actual cash value?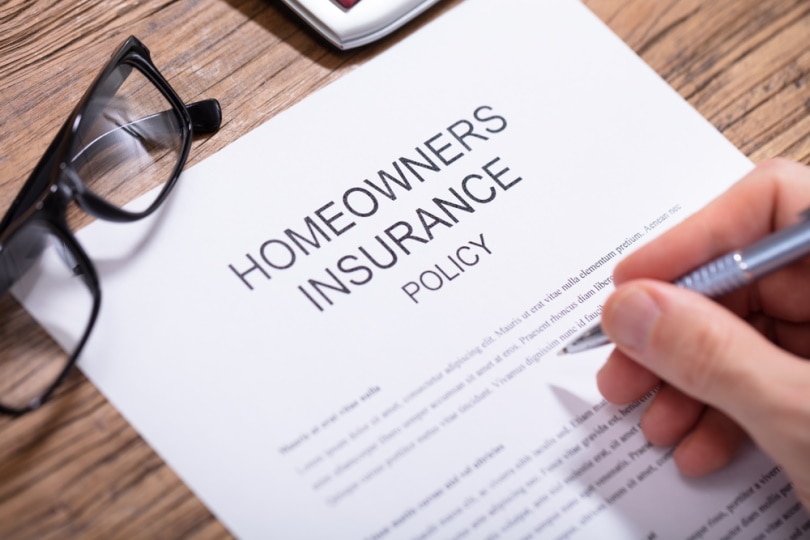 Be Prompt
The longer the damage is, the more dirt it accumulates, and the higher the chances an insurer will reject the claim citing depreciation as the issue.
Get Estimates of the Damage From a Certified Roofer or Public Adjuster
Let a certified roofer come over to calculate loss estimates based on what you had and not what you wanted. This is important because an insurance company's aim is to help you get back to your previous position before the loss occurred (indemnity).
Make sure the estimates are in written form with the roofing company's letterhead and contact details. But expect a claim adjuster to visit your home to verify facts about the claim, nonetheless.
Keep Open Tabs for the Correspondence History
Sometimes what started out as a simple claim may turn into a nightmare. Have detailed accounts of whom you spoke to, what you discussed and what directives you were given.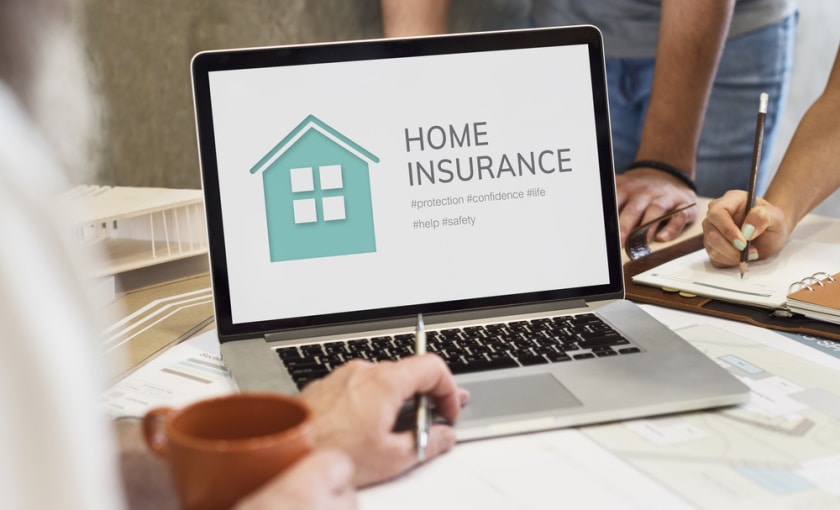 Don't Ever Get Multiple Estimates
If you submit multiple estimates, an insurance company will accept the lowest value, which may not give your roof quality repairs.

Final Thoughts
Homeowners' insurance covers roof leaks caused by snow, wind, fire, and other unavoidable perils specified. The cover is not responsible for animal damages and negligence.
To get your claims worked on, submit them promptly and seek help from a public adjuster.
---
Featured Image Credit; PaeGAG, Shutterstock