15 Facts About Volvo – Trends & Statistics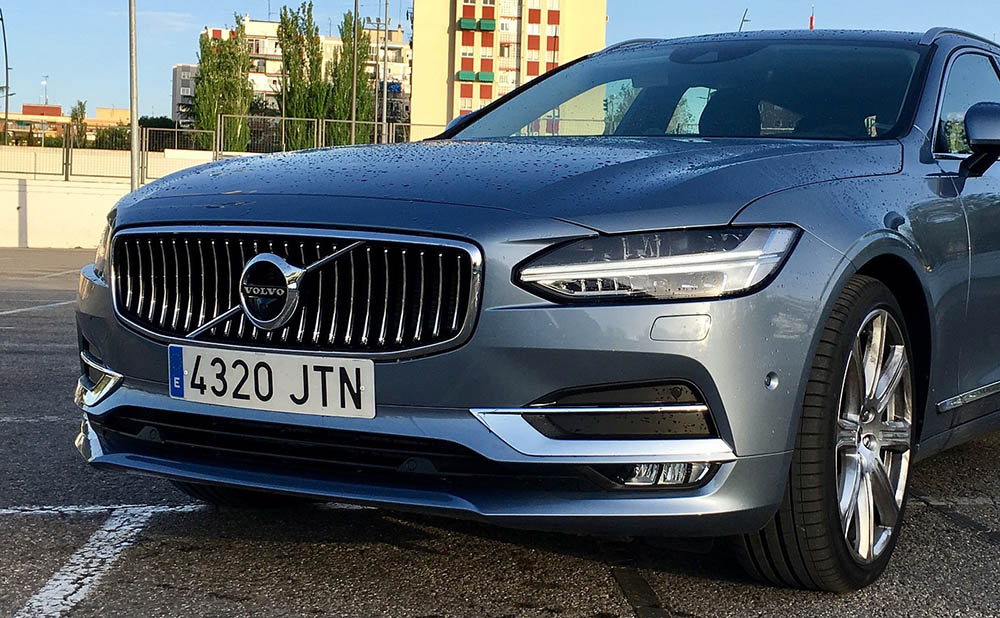 Note: This article's statistics come from third-party sources and do not represent the opinions of this website.
Whether you've gotten behind the wheel of one of its cars or just seen them on the road, Volvo is one of the largest automotive manufacturers in the world. But while it makes a ton of vehicles, what else do you need to know about this massive brand?
Are its cars really as safe as it says that they are, and how well do they hold their value? We answer both those questions and pepper you with plenty more interesting facts about Volvo here. So, just keep reading and learn about:

The 15 Facts About Volvo

Volvo Growth and Sale Statistics
1.

Volvo first started making ball bearings in 1911.
(Volvo Cars)
Volvo stands for "I roll" in Latin, and when you look at its humble origins, it makes sense. The first product Volvo ever made was wheel bearings, and it didn't venture into full-sized cars for quite a while after that. So, the roots of Volvo trace back to 1911 and those small wheel bearings.
---
2.

Volvo first started making cars in 1927.
(Volvo Cars)
While Volvo started making wheel bearings 16 years prior, it didn't release its first vehicle for mass production until 1927. Its first production vehicle was the Volvo ÖV 4, and it only built about 280 in its first year.
---
3.

Volvo sold its 50,000th vehicle in 1941.
(Volvo Cars)
It took a while to hit this milestone, but by 1941, Volvo had pushed out 50,000 vehicles. Of course, the war effort hampered production numbers at this point, but it wouldn't take the company long to get back on track and push out more vehicles.
---
4.

Volvo sold 122,173 cars in the United States in 2021.
(Volvo Cars)
Today, Volvo produces thousands of vehicles, and in the United States alone, it sold 122,173 vehicles in 2021. That's a far cry from its humble beginnings, and it represents a 10% rise in sales from 2020. It seems like Volvo is far from peaking!
---
Volvo Innovation and Sustainable Development Facts
5.

Volvo introduced laminated windscreens in the PV444 in 1944.
(Volvo Cars)
It might not seem like a major innovation, but once you realize that the only thing keeping shattered glass and projectiles from the road entering your vehicle is the lamination on your glass windshield, it becomes quite revolutionary.
This innovative safety feature is now standard on every automotive vehicle in the world, and it's saved countless lives and injuries.
---
6.

A Volvo engineer invented the seatbelt in 1959.
(MIT)
While the laminated windscreen is a huge innovation from Volvo, it's not even its most important. The modern seatbelt came from a Volvo engineer named Nils Bohlin. The seatbelt has saved more lives than any other safety feature in vehicles, so this invention was no small deal!
Further highlighting its safety, Volvo patented the three-point seatbelt and left that patent open to the world. Anyone could use this lifesaving feature free of charge, and this decision has saved countless lives.
In fact, most estimates put out there say that the seatbelt has saved at least 1 million lives!
---
7.

Volvo invented the side impact protection system (SIPS) in 1995.
(Volvo Cars)
While SIPS might not be as Earth-shattering revolutionary as the seatbelt, it highlights Volvo's continued commitment to safety innovations. Volvo has constantly strived to keep people safe, and its commitment to safety innovations only proves it.
---
8.

In 2015, Volvo released its first hybrid vehicle: the XC90.
(Volvo Cars)
One area that Volvo was a bit slow diving into was the electric vehicle market. It didn't push out its first hybrid vehicle until 2015, when it released the XC90.
---
9.

From 2019 on, every Volvo is either a hybrid or fully electric.
(Volvo Cars)
While it took a little while for Volvo to enter the electric vehicle market, it didn't take the company long to start making up for lost time. In fact, Volvo decided that every vehicle that it pushes out from 2019 on will either be a hybrid or fully electric vehicle.
Volvo has held true to its word, and today, any new Volvo that you buy from a dealership will be a hybrid or all-electric vehicle!
---
10.

The XC40 Recharge is Volvo's first electric vehicle (released in 2020).
(Volvo Cars)
Just like it took a while for Volvo to get into the hybrid vehicle market, it was a bit slow diving into the all-electric vehicle market. The XC40 Recharge was its first all-electric vehicle, and that didn't hit the market until 2020.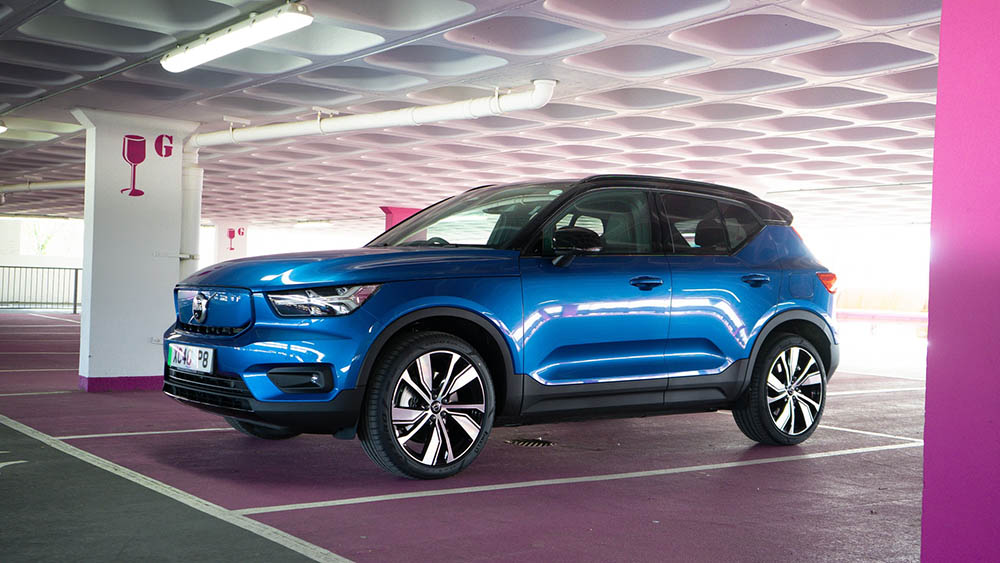 ---
Other Volvo Facts
11.

Volvo also produces marine equipment.
(Volvo Penta)
While Volvo is better known for its automobiles, it's not the only thing that it makes. It also has a large marine equipment department, Volvo Penta.
---
12.

Volvo uses earthquake testers to safety-test its vehicles.
(New York Times)
Nobody takes safety as seriously as Volvo, and one example of this fact is that it uses a real-world earthquake tester to crash-test its vehicles. This tester monitors the entire collision and lets Volvo look for weak spots. It's the most comprehensive crash testing in the world, and you can only find it in Volvos.
---
13.

Volvo crash-tests 450 vehicles each year.
(Volvo Cars)
Volvo doesn't have a massive vehicle lineup, but that doesn't stop it from testing a ton of vehicles. It averages 450 crash tests a year, which means it's always pushing vehicles through and looking for areas to improve. It's all about getting better and safer, and that's a charge that Volvo takes seriously.
---
14.

The Volvo symbol represents durability, safety, and strength.
(Volvo Cars)
While many people assume that the Volvo symbol has to do with masculinity, the truth is that it is a symbol that pulls from much older roots, ones that highlight durability, safety, and strength, which are all things that Volvo tries to epitomize in its vehicles.
---
15.

The P1800 has the most driven miles out of any vehicle — over 3 million miles!
(Guinness World Records)
Volvos are safe but they're also extremely durable. Nothing highlights this more than the fact that one P1800 has traveled more miles than any other vehicle on the planet. It holds the Guinness World Record for the most driven vehicle in the world — it's logged more than 3 million miles!

Frequently Asked Questions About Volvo
Here are a few of the most frequently asked questions about Volvos.
Why Is It Called Volvo?
When you look back to the humble roots of Volvo, the name makes perfect sense. Volvo means "I roll" in Latin, and the first thing that Volvo ever made was wheel bearings. It was all about getting wheels rolling, and Volvo wanted a name that emphasized that.
Where Does the Volvo Logo Come From?
The Volvo symbol has nothing to do with masculinity. It's actually the ancient symbol for iron, which ancient civilizations often used to represent durability, safety, and strength. All three things are what Volvo strives to excel at with its vehicles, and it's why it makes the perfect logo for the company. (Logo Design Love)
What Is the Fastest Volvo?
Volvos aren't known for killing it at the track, but that doesn't mean there aren't speedy options out there. The S60 T8 takes the title as the current quickest and fastest Volvo, as it has a 0-62 mph speed of just 4.4 seconds. It also has a top speed of 155 mph, which is right where Volvo governs most of its vehicles for safety reasons. (Car and Driver)
What Is the Most Popular Volvo?
To determine the most popular Volvo, it's all about how many vehicles it sells. In 2020, Volvo sold 200,000 XC60s, which accounted for 29% of all Volvo sales. Currently, it's no stretch to say that the XC60 is the most popular Volvo on the market. (Inside EVs)
Do Volvos Hold Their Value?
No vehicle holds its value all that well, and unfortunately, Volvos aren't any different. Volvos tend to lose anywhere between 45% and 55% of their value in just 5 years, so don't expect to make any returns on these cars! (Car Edge)

Conclusion: Facts About Volvo
Volvo is a luxury vehicle manufacturer through and through, but that doesn't mean its cars are only about comfort. They value safety and longevity too, making them among the most durable and safe vehicles on the market today. Volvo is an outstanding company from top to bottom, and it's not surprising to see how many phenomenal facts are out there for them!
---
Featured Image Credit: carlos4916, Pixabay