15 Famous Movie Houses You Can See in Person (with Pictures)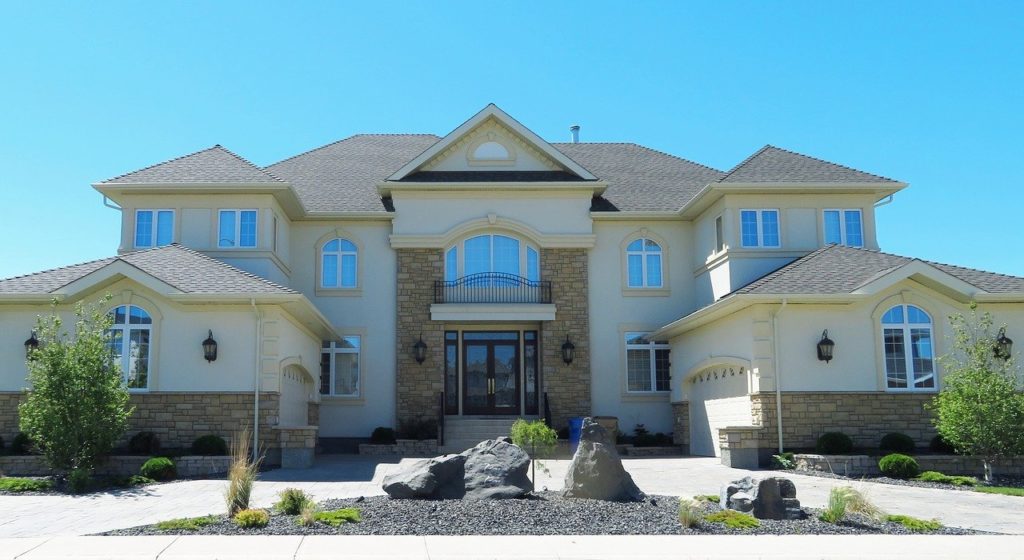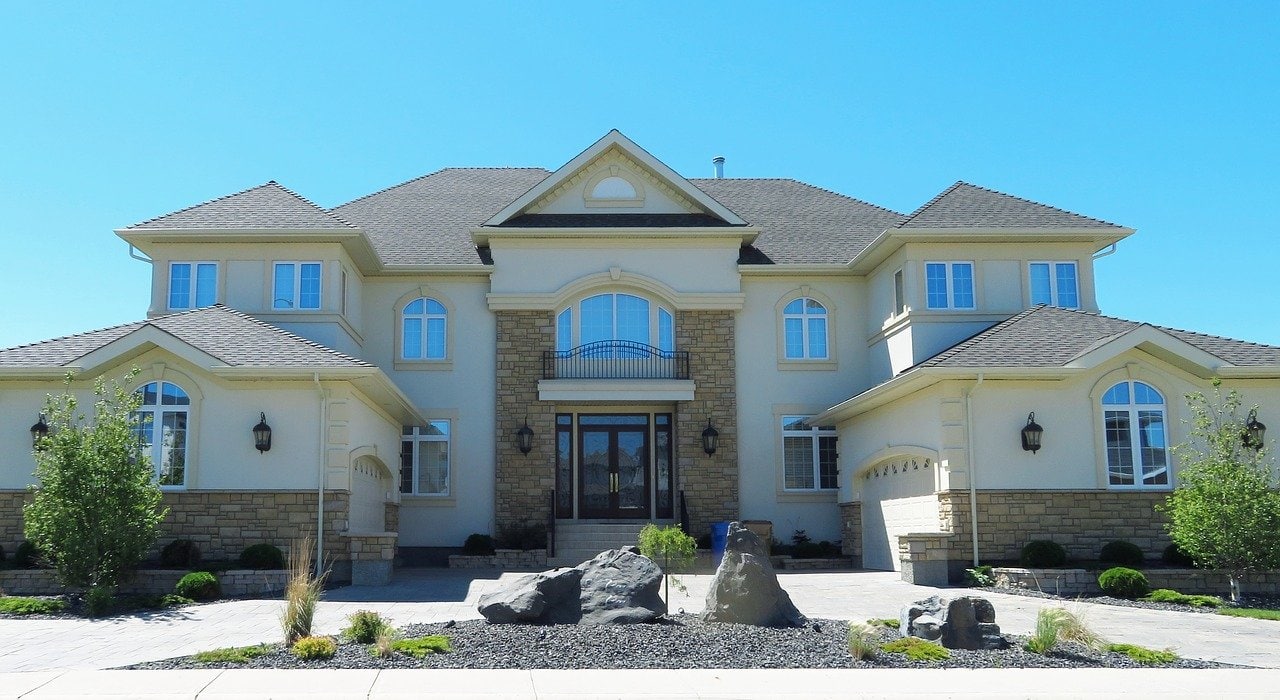 Movie magic has given viewers a chance to escape to all kinds of iconic settings via the silver screen for over a century. And if you're a stalwart film buff, you can take the thrill of your favorite flick's scenery to a new level by experiencing it yourself!
Famous film backdrops aren't exclusive to Hollywood lots. Producers relish the authenticity of a real home to suit their movies, leaving the country dotted with a surprising number of well-known shooting sites in otherwise unassuming locales. There could even be one in your town. Find out for yourself as we explore 15 famous movie houses you can see in person.

The 15 Famous Movie Houses You Can See in Person
1.

Steel Magnolias
| | |
| --- | --- |
| City: | Natchitoches, LA |
| Address: | 320 Jefferson St. |
| Status: | Bed and breakfast |
Located about an hour east of the Texas border, the city of Natchitoches, LA, is as rich in movie history as it is in French colonial tradition. Here you'll find the house featured in Steel Magnolias, the star-studded dramedy that has won an ever-growing group of adoring fans since its 1989 release.
Visitors can have an immersive experience at the Steel Magnolia home as it now stands as a bed and breakfast. The destination promises gorgeous traditional appointments and Southern hospitality but warns anyone interested in booking a room to do so as early as possible.
---
2.

A Christmas Story
| | |
| --- | --- |
| City: | Cleveland, OH |
| Address: | 3159 W 11th St. |
| Status: | Museum and overnight inn |
Between the glow of a leg lamp in the front window to the sight of Ralphie in a bunny costume at the top of the stairs, the house in A Christmas Story features its fair share of memorable moments. And as a museum for the movie, the home now lets tourists enjoy the nostalgia of the holiday classic to the fullest.
Costumes and props from the film are on display, and you can grab a leg lamp and other merchandise in the gift shop. For die-hard Christmas Story fans (and who isn't?), rooms are available for overnight stays, giving you full access to the residence. Book a room in the main house or a suite next door at the Bumpus House.
---
3.

10 Things I Hate About You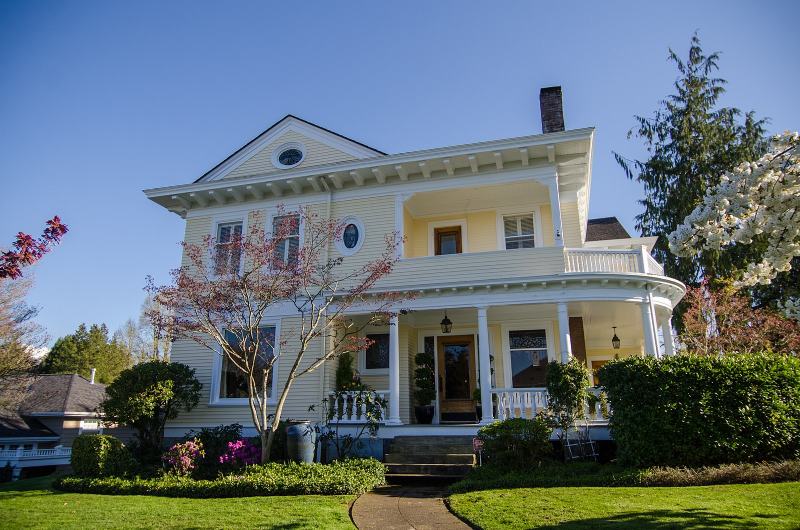 | | |
| --- | --- |
| City: | Tacoma, WA |
| Address: | 2715 N. Junett St. |
| Status: | Private residence |
Fans of the modern-day retelling of the Taming of the Shrew will instantly recognize sisters Kat and Bianca's house. The enormous private residence sold for over $1.5 million in 2018.
Although you can only view it from the street, the 10 Things I Hate About You house can be one stop on a tour of movie homes in Tacoma. Within four minutes, you can drive to 808 N. Yakima Ave., the house from the 1992 thriller The Hand That Rocks the Cradle.
---
4.

The Amityville Horror
| | |
| --- | --- |
| City: | Amityville, NY |
| Address: | 112 Ocean Ave. |
| Status: | Private residence |
There are two Amityville Horror homes to visit: the movie location at 18 Brooks Rd. in Toms River, NJ and the original house at 112 Ocean Ave. in Amityville, NY in Long Island. Unfortunately, residents at both locations haven't embraced their iconic status. The property at 112 Ocean Ave. not only underwent renovations to remove the eye-shaped windows but even got a new address at 108 Ocean Ave. to deter tourists.
---
5.

Hocus Pocus
| | |
| --- | --- |
| City: | Salem, MA |
| Address: | 318 Essex St.; 3 Ocean Ave. |
| Status: | Museum; private residence |
Arriving in Salem, MA, puts you within range of a Halloween two-for-one. You can check out Allison's house at 318 Essex St. or head six minutes south to see Max's house at 3 Ocean Ave.
The residence at 318 Essex, the Ropes Mansion, was only in exterior shots, so the interior doesn't look much like what you would expect from the movie. But visitors coming for the movie fame stay for the museum's incredible history and magnificent gardens.
---
6.

Groundhog Day
| | |
| --- | --- |
| City: | Woodstock, IL |
| Address: | 344 Fremont St. |
| Status: | Bed and breakfast |
The stunning Victorian home in Woodstock, IL in the 1993 comedy Groundhog Day offers one of the deepest trips into movie history outside of Hollywood.
Now a bed and breakfast, the Cherry Tree Inn advertises its award-winning cooks and luxurious accommodations without stuffy formalities. Among other rooms, guests have the chance to stay in the Magnolia Suite, where they can experience the same setting and views as Bill Murray's character from the film.
---
7.

The Silence of the Lambs
| | |
| --- | --- |
| City: | Perryopolis, PA |
| Address: | 8 Circle St. |
| Status: | Vacation rental |
The owners of Buffalo Bill's house want to share its gruesome and nerve-wracking ambiance with you! The home to Ted Levine's serial killer character from The Silence of the Lambs is faithfully maintained with original appointments and memorabilia to entertain guests as they enjoy directed tours and vacation rental stays. The basement even comes with a Singer sewing machine and one deep, dirty, and poorly lit hole!
---
8.

Twilight
| | |
| --- | --- |
| City: | St. Helens, OR |
| Address: | 184 S. 6th St. |
| Status: | Airbnb |
The Twilight series was the biggest highlight for teens in recent cinematic history, and now, you can lose yourself in one of its staple shooting locations!
Bella's house at 184 S. 6th St. in St. Helens, Oregon, is available for short-term rent on Airbnb. The interior features original details from the film for an authentic experience. As you can imagine, demand is intense, so you'll have to book at least 12 months in advance.
---
9.

Money Pit
| | |
| --- | --- |
| City: | Locust Valley, NY |
| Address: | 199 Feeks Ln. |
| Status: | Private residence |
The house was the star and the plot in this hilarious 1986 tale of the trials of home ownership starring Tom Hanks and Shelley Long. Although it sits at the end of a long gated drive, you can still catch glimpses of the sparkling white mansion. But as with any famous movie house, stay mindful and respect the owner's property and privacy.
---
10.

Halloween
| | |
| --- | --- |
| City: | South Pasadena, CA |
| Address: | 1000 Mission St. |
| Status: | Private residence |
On a tight budget, John Carpenter and company transformed a South Pasadena neighborhood into an Illinois community to film Halloween, and while some shots couldn't hide the palm trees, the Michael Myers home had a genuine Haddonfield aura. After a move and a makeover, the house, now a historic landmark, is free to visit for horror movie fans.
Although the residents ask that you respect their privacy, they graciously allow tourists to park and take pictures. As a bonus, you can also visit the nearby property used for Laurie Strode's house, offering another killer photo opportunity.
---
11.

Ferris Bueller's Day Off
| | |
| --- | --- |
| City: | Long Beach, CA |
| Address: | 4160 Country Club Dr. |
| Status: | Private residence |
California homes have a rich history as stand-ins for Illinois residences, and Ferris Bueller's palatial pad is one of its most notable highlights. The West Coast landscaping needed a minor makeover to transform the site into a passable Chicago property, but it's no less recognizable with native trees. The home's other claims to fame include appearances in 2001's Not Another Teen Movie and Red Dragon the following year.
---
12.

Mrs. Doubtfire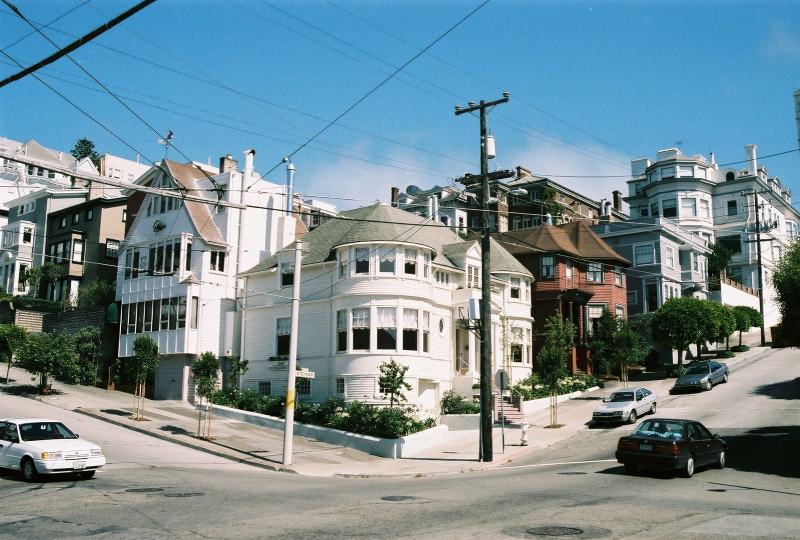 | | |
| --- | --- |
| City: | San Francisco, CA |
| Address: | 2640 Steiner St. |
| Status: | Private residence |
The house shared by Sally Fields's family in 1993's Mrs. Doubtfire is a private residence, so while you can see the familiar exterior, you can't recreate any of the indoor scenes. Toss in an arduous and quintessential San Francisco uphill climb, and it can be a hard tourist stop to justify. But for fans of the legend, taking in the atmosphere of one of Robin Williams's most popular roles can make for a memorable outing.
---
13.

Sixteen Candles
| | |
| --- | --- |
| City: | Evanston, IL |
| Address: | 3022 Payne St. |
| Status: | Private residence |
John Hughes fans have yet another opportunity to see one of their favorite director's Illinois shooting locations with a trip to Molly Ringwald's house from Sixteen Candles. The private residence that sold for over $1.6 million in 2022 sits about 30 minutes north of Chicago. Make a day of checking out famous locations from the teen comedy by visiting Jake Ryan's house about 20 minutes north in Highland Park.
---
14.

Home Alone
| | |
| --- | --- |
| City: | Winnetka, IL |
| Address: | 671 Lincoln Ave. |
| Status: | Private residence |
Traveling from Sam's to Jake's on your Sixteen Candles tour, make a detour to 671 Lincoln Ave. in Winnetka, IL. The Georgian-style property should be immediately recognizable to any passerby as the setting for John Hughes's most famous product, Home Alone. Though you can't get further than the residence's gate, the enduring celebrity of this movie house makes any passing picture a treasured keepsake.
---
15.

Father of the Bride
| | |
| --- | --- |
| City: | Pasadena, CA |
| Address: | 843 S. El Molino Ave. |
| Status: | Private residence |
Steve Martin was ready to take a wrecking ball to the face to save this house from destruction in Father of the Bride Part II, so you know it's something special. A quick pass through its Pasadena neighborhood offers the chance to relive memorable scenes from afar, including the backyard wedding and late-night game of 1-on-1.

Conclusion
Almost anyone would enjoy walking the same paths as their favorite stars and beloved movie characters, but few of us realize how many familiar film locations still stand beyond the studios. From coast to coast, there's no shortage of opportunities to relive some Hollywood history. Search for shooting spots in your area, and start your exploration of famous movie houses today!
---
Featured Image Credit: ErikaWittlieb, Pixabay