10 Geothermal Energy Facts and Statistics in 2023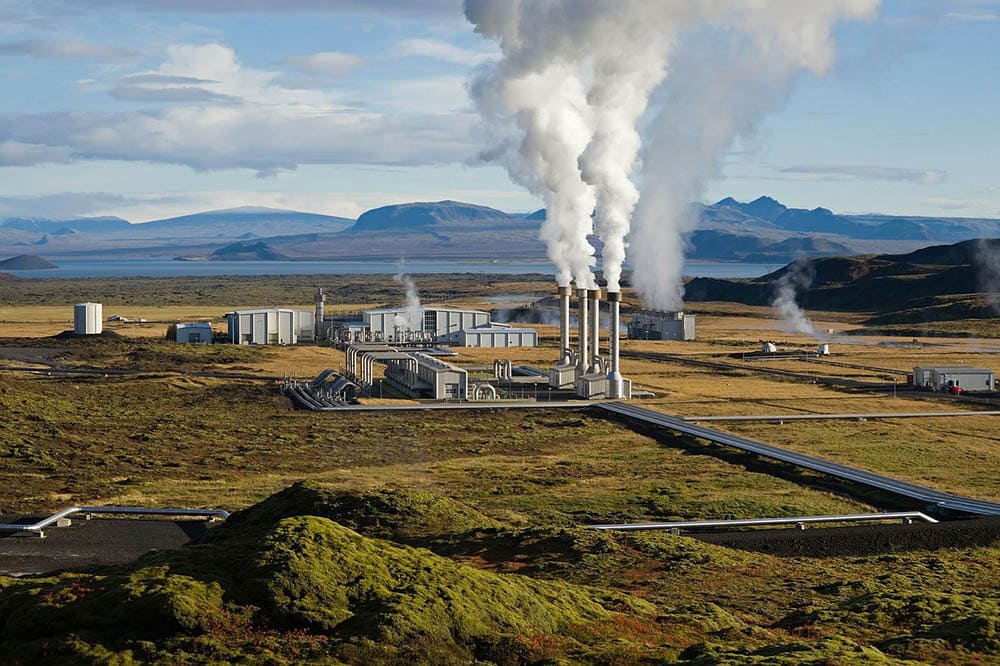 Note: This article's statistics come from third-party sources and do not represent the opinions of this website.
Geothermal energy is one of the many sources of renewable energy today. In some regions, geothermal energy is prominent enough to power many households at least partially. With modern technology, harvesting geothermal energy has become increasingly efficient and relatively easy. Each year, there are more and more geothermal power installations as more households turn towards this energy source.
Geothermal energy is a truly renewable energy source, as it is produced by the earth's magma. As long as the earth's magma is hot, geothermal energy will be produced. There is a ton of heat in the middle of the earth, and we can easily access it all using geothermal technology.
In this article, we'll look at 10 different facts about geothermal energy that will open your eyes to its potential.

Top 10 Facts About Geothermal Energy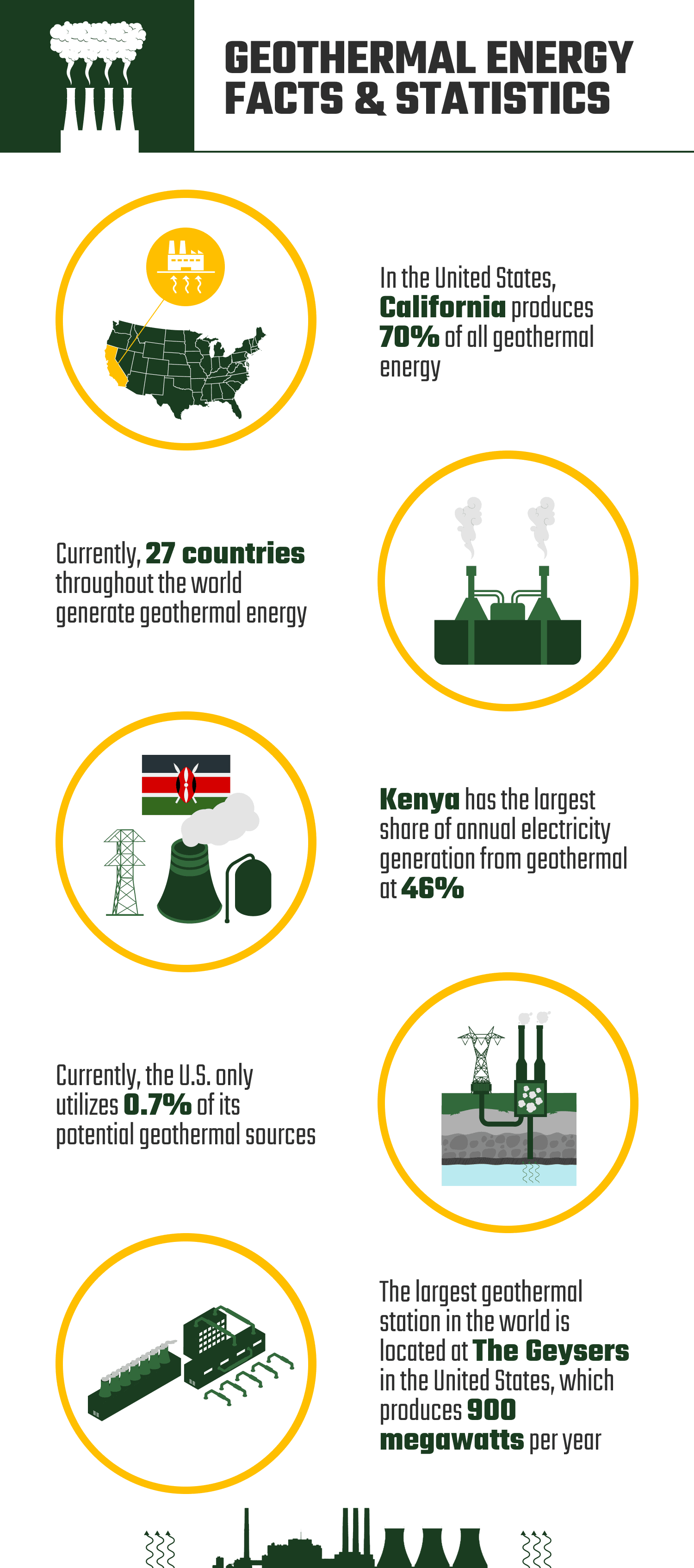 Production
1.

In the United States, California produces 70% of all geothermal energy.
(EIA)
Out of all the states in America, California produces the highest amount of geothermal energy around. The next highest state is Nevada, with 24.5% of the national share. However, California only uses 6.1% of their energy in geothermal, while Nevada uses 10.2% of their energy in geothermal energy.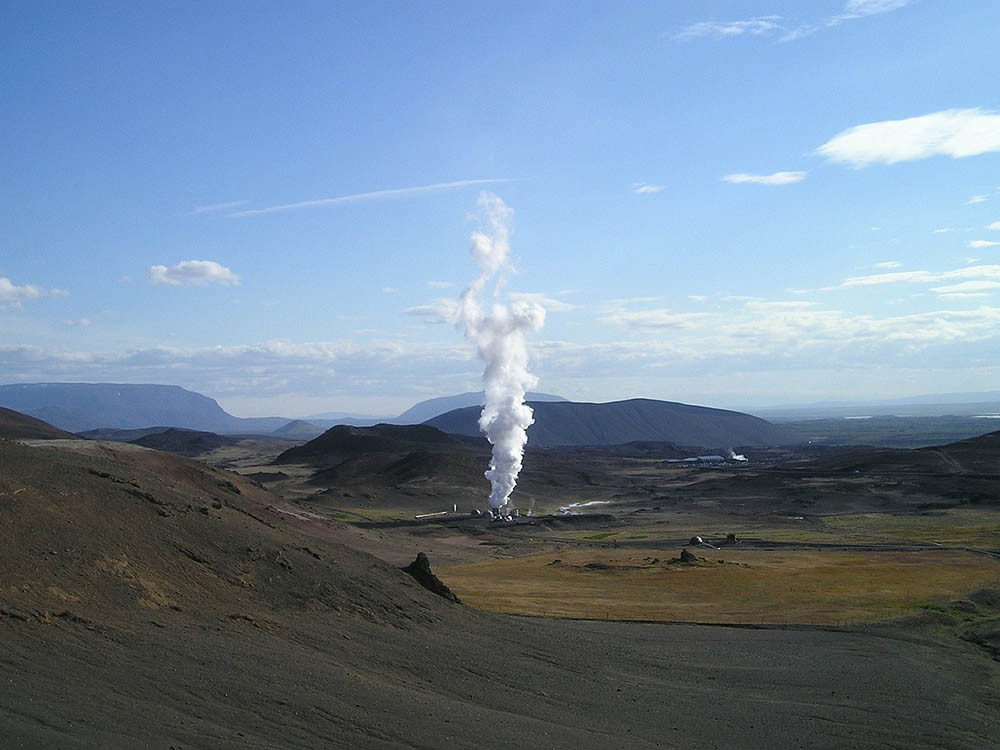 ---
2.

Currently, 27 countries throughout the world generate geothermal electricity.
(EIA)
Not all countries produce geothermal electricity. Some of this has to do with infrastructure. Some countries simply don't have the means to produce geothermal energy. However, in other cases, there simply isn't enough geothermal energy there for them to take advantage of. It isn't located evenly throughout all parts of the world.
---
(EIA)
In other words, nearly half of Kenya's energy needs are met through the use of geothermal. This is the highest of any country. However, it is technically only the eighth-largest produced. The country just does not need huge amounts of energy to thrive.
---
Advantages of Geothermal Energy
4.

Geothermal energy is always available in the areas it is produced.
(National Geographic)
Geothermal provides a consistent energy source once the infrastructure to produce it is put into place. Unlike solar and wind energy, geothermal remains pretty even for 365 days a year. The amount of energy one generator can produce each day doesn't change all that much, either. In this way, it is extremely reliable.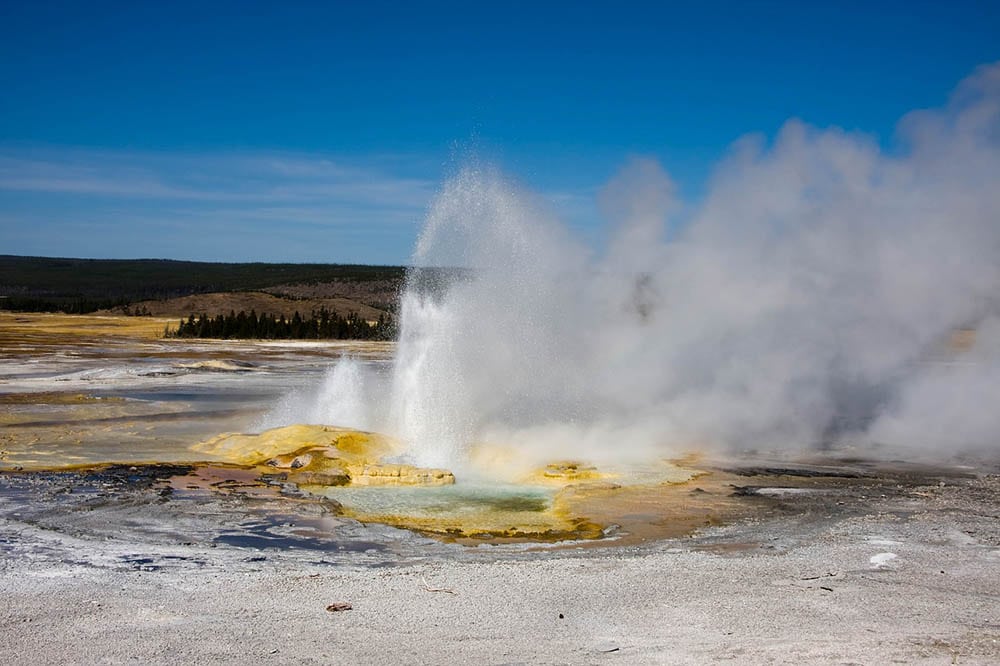 ---
5.

Compared to fossil fuels and even other renewable energy sources, geothermal is extremely inexpensive.
(National Geographic)
By using geothermal energy directly instead of fossil fuels, you can save upwards of 80% on your total energy costs. In other words, you can save a lot of money on your home's energy costs by simply utilizing geothermal energy.
---
6.

Most systems only need to be inserted 10 feet into the ground to extract the earth's heat.
(National Geographic)
Unlike other renewable energy sources, geothermal energy can be accessed very cheaply and without much setup. In some heating systems, you only need to drill down ten feet to effectively heat a house through the winter. Compared to wind and solar energy, that makes setup costs much more expensive.
---
Energy Plants
7.

In the United States, the developmental rate of geothermal plants is 2% a year.
(University of Michigan)
While the U.S. is increasing its use of geothermal plants, it is not expanding at a very fast pace. Based on the advantages of geothermal, you would imagine that states would be faster to utilize its potential.
---
8.

Currently, the U.S. only utilizes 0.7% of its potential geothermal sources.
(University of Michigan)
While geothermal sources are not spread evenly across the world, the United States has access to quite a bit of geothermal energy. However, it is currently accessing less than 1% of its potential geothermal resources. Much of these resources can be tapped easily with our current technology as well.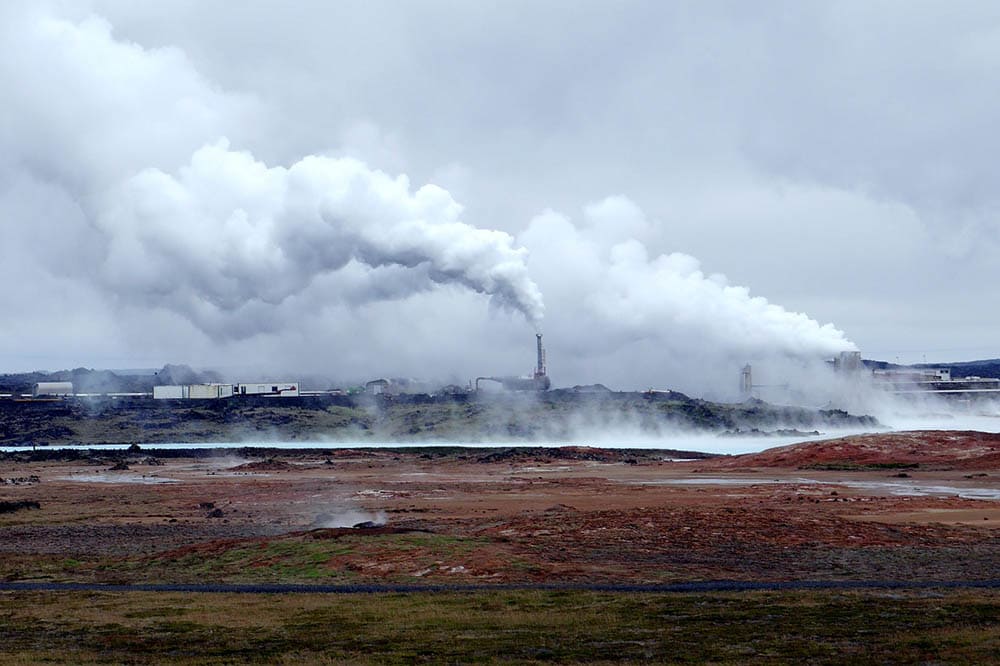 ---
9.

The largest geothermal station in the world is located at The Geysers in the United States, which produces 900 megawatts per year.
(Statista)
The second-largest plant is in Larderello, Italy, which produces 769 megawatts per year. The United States also has a few other plants on the top list, including the Salton Sea plant, though this plant only produces 340 megawatts.
---
10.

U.S. geothermal power capacity is growing at a slow rate.
(Statista)
While the U.S. has huge potential for geothermal electricity, its geothermal power capacity is not growing at a very fast rate. In fact, it has stayed between 3,000 and 4,000 megawatts for many years now.

How Does Geothermal Energy Work?
Geothermal energy is produced by drilling one to two miles into the earth's crust with a pump. Then, the pump extracts water vapor from inside the earth, which is produced due to the sheer amount of heat in the earth's crust. When the water reaches the surface, the change in pressure causes it to change into steam, which then spins a turbine.
This turbine's spin produces electricity, which is then transported through normal means to homes and other areas in need of electricity.
Some heat pumps only need to be interested ten feet into the earth's surface, where they take advantage of the earth's warmer air. In this way, they can heat homes during the winter for very little electricity cost.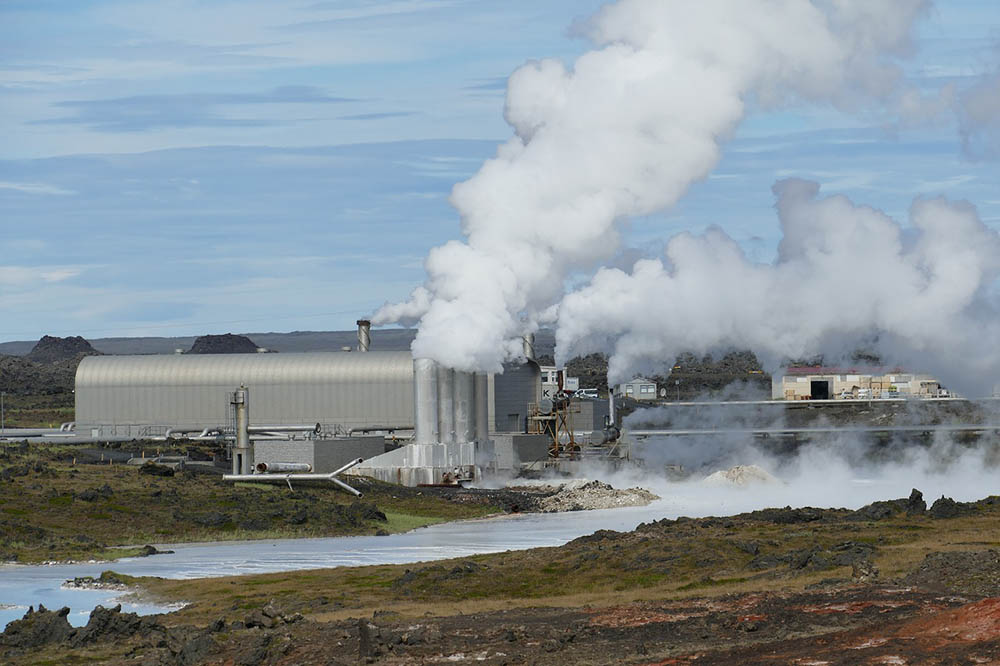 Why Is Geothermal Energy Bad?
While geothermal energy does have its advantages, there are some downsides. Using geothermal energy causes a small amount of greenhouse gases to escape, such as carbon dioxide. These gases are usually trapped in the ground, but this pumping method can make them escape.
Furthermore, groundwater can be affected by pumping geothermal energy, as it relies on water deep within the earth's surface (which would sometimes rise and join the groundwater otherwise). Other times, trace amounts of toxins can enter the groundwater due to pumping activities.
Will Geothermal Energy Run Out?
No. Because geothermal energy runs off the heat created by the magma deep inside the earth, it will always be there. The only way that geothermal energy would stop being produced is if the magma stopped burning – in which case we have much more important things to worry about.
Is Geothermal Energy Healthy?
There is not anything blatantly unhealthy about geothermal energy. At the end of the day, geothermal energy is really just steam – that steam just happens to come from deep in the earth where it had been heated by the earth's magma. Its production doesn't actually cause any problems.
However, the discharge of groundwater that has been contaminated by pumping can be a health hazard, though the toxic minerals produced are extremely small and don't typically become a problem.
What Is the Main Source of Geothermal Energy?
Geothermal energy is produced by the heat that is produced by the earth's core. This energy is utilized by injecting water underground, which makes it turn into steam. Then, the water returns to the surface, where it is used to drive a turbine. In the end, this creates electricity.
•You might also like: HOW MUCH ELECTRICITY DOES A POOL PUMP USE? IS IT COSTLY TO RUN?

Conclusion
Geothermal energy is a great option for many different reasons. For instance, it is far cheaper to produce energy with this method, and it can be used for a variety of different purposes. You can make electricity plants that produce plenty of electricity for homes, as well as heat pumps that power individual homes for very cheap.
However, the United States and the rest of the world are only utilizing a very small amount of its geothermal potential. Currently, less than a percentage of the United States' potential geothermal energy is being harvested—and that amount hasn't improved much over the last decade or so.
Only the future knows whether this will become a major energy source throughout much of the United States instead of just in a few states like it is currently.
See also: How Much Does Geothermal Heating Cost to Install?
---
Featured Image Credit: WikiImages, Pixabay