How Much Value Does a Finished Basement Add?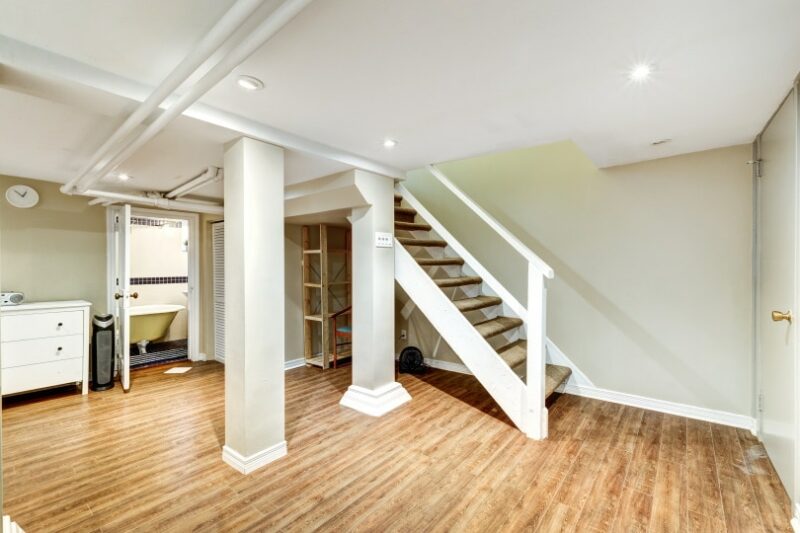 If you are planning to sell your home in the next few years, you may believe that finishing the basement is an unnecessary project that will only take up more time and money. While it may seem like an avoidable expense, there are ways that your finished basement can make a significant difference and add much resale value. Potential buyers will most likely be looking for an additional room that they can make into a cozy home office, a kids' playroom, or a welcoming guest room. If potential buyers notice that you have that extra livable space—even if it doesn't count to the home's overall square footage—they will be ready to invest more into buying your property.
If you want to learn more about the value a finished basement brings to your property and how to ensure you get the best possible appraisal, read the article below. It is essential to be informed on this as much as possible, to know what to expect from the current real estate market.

Types of Finished Basements
Walk-Out Basement
Walk-out basements are usually buyers' favorites since they are basically at ground-floor level. The properties that own a walk-out basement typically have a slope, making the front of the house level with the road and the back of the house below level. These basements are appreciated by buyers simply because they usually have a lot of natural light and direct access to the backyard.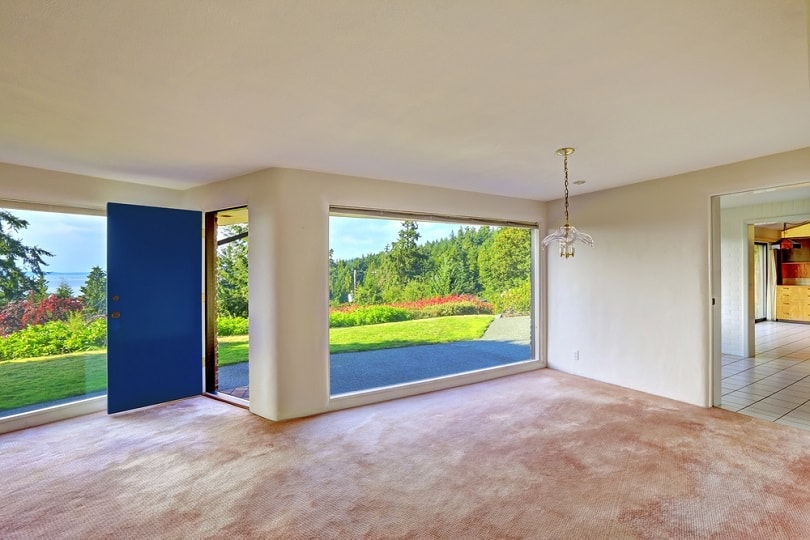 Standard Lot Basement
A standard lot basement is the most common type of basement across the US. These basements are usually entirely underground, and small windows are only in the top corners of the concrete walls. These basements have minimal natural light and are generally less attractive to buyers than other basements. Although they can still work as a valuable space, they are most likely not counted in the property's square footage.
Garden-Level Lot Basement
Garden-level lot basements blend the standard lot basements and walk-out basements. They are halfway above ground and half below ground. These basements usually don't have access to the backyard, but they may have either small windows on top corners of the walls or full-size windows that let in the natural light.
Finishing Basement Value by Region
| | | |
| --- | --- | --- |
| Regions of the US | Remodeling costs | Resale value |
| Pacific region | $84,062 | $72,664 |
| West South Central region | $64,827 | $52,368 |
| Northeastern region | $76,429 | $40,377 |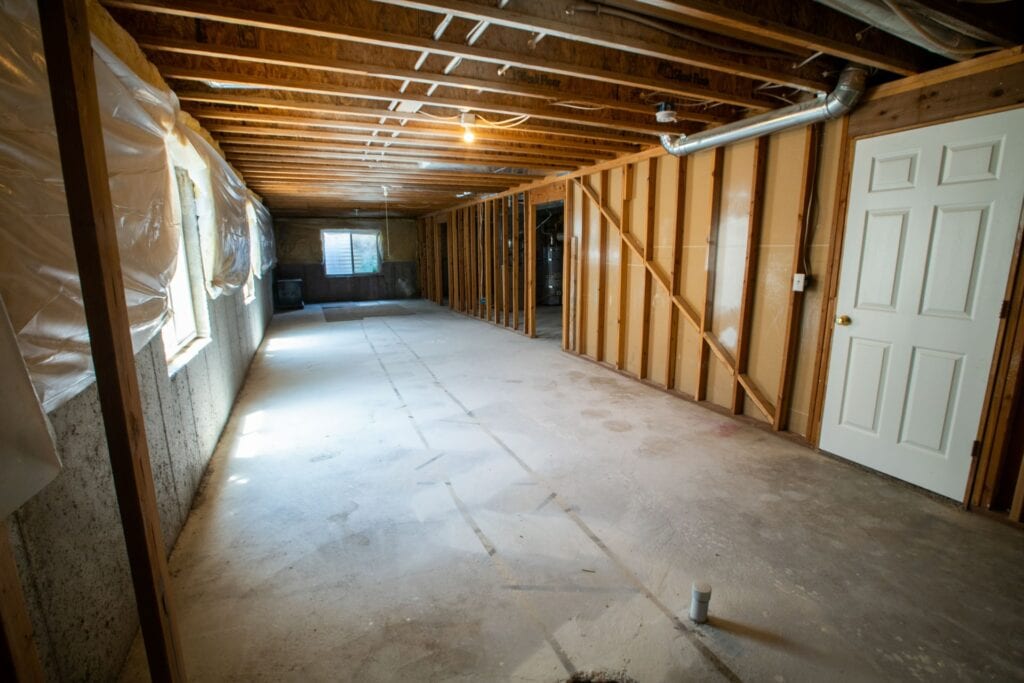 Homeowners living in the Pacific or Coastal regions—California, Hawaii, Washington, Oregon, and Alaska—have to spend approximately $84,062 on remodeling and finishing their basements. On average, these homeowners get the most significant investment return, with the resale value being $72,664.
In the West South Central regions—Oklahoma, Arkansas, Texas, and Louisiana—homeowners have the second-highest investment return. They spend an average of $64,827 on finishing their basement and expect a return of $52,368.
The homeowners in the New England region or the northeastern region—Maine, New Hampshire, Vermont, Massachusetts, Rhode Island, and Connecticut—are most likely to get the lowest return on investments when remodeling their basements. Finishing the basement in this region of the United States costs, on average, $76,429, but the resale value is only $40,377.
What Factors Affect the ROI (Return of Investments)
Use of Space
Creating the most functional space out of your basement can significantly increase the value of your property. A finished basement with multiple open spaces rather than a few closed-off rooms will undoubtedly have a higher resale value. Access to plenty of natural light and many available rooms makes your basement a flexible space with great potential.
Current Real Estate Market
Depending primarily on the region and state you live in, the value of your finished basement will vary greatly. In some cities, having a functional, finished basement is a common standard on the market, and it can most likely increase the property's ROI.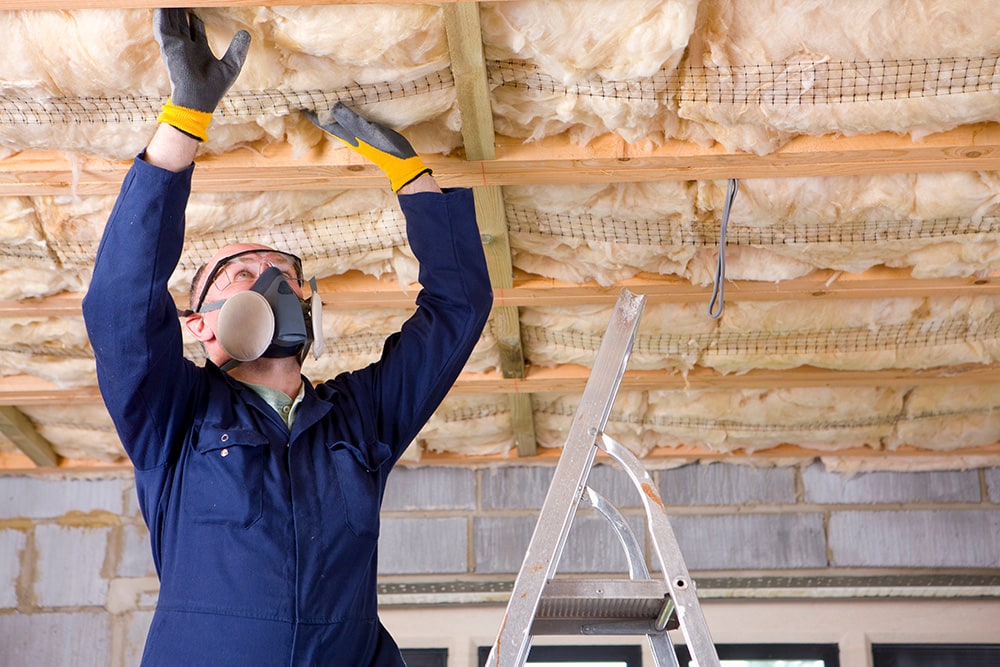 Materials Used
When selecting the perfect materials to remodel and finish your basement, it is always advisable to be modest and make average choices. You want to create valuable space, save money, and get a desirable investment return.
How to Add More Value to a Finished Basement
There are many ways you can ensure your basement gets additional value by adding some of the features you know buyers will surely appreciate. Especially if you are working with a large space at an above-ground level with access to the backyard, your possibilities are endless. If you invest in finishing this type of basement, you can ensure it adds up to the square footage of the entire home. Some ways you can improve the quality of the overall space in the basement are:
Install quality flooring
Add more light and air circulation
Put up high-quality entry doors
Create an in-law suite
Make it a flexible and functional space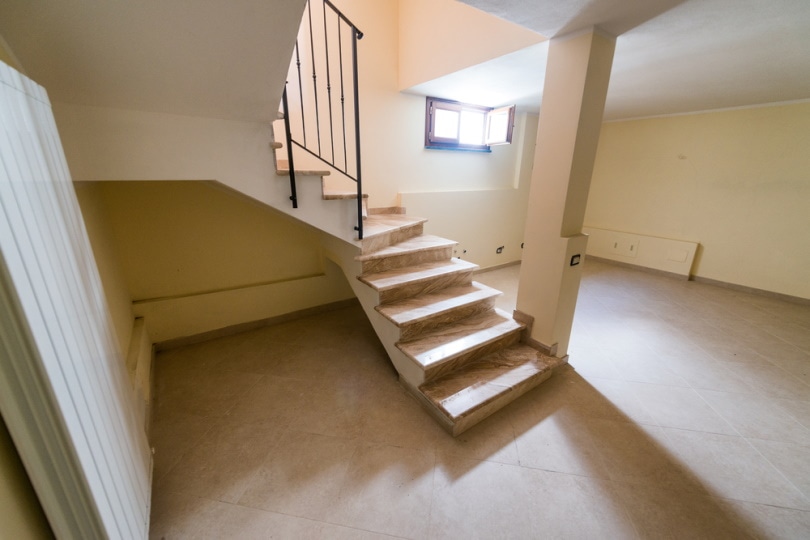 Final Thoughts
After discovering how you can increase your finished basement's value, hopefully, you will know what to expect from the current market. It is crucial to consider your location, as well as several other factors. Depending on your basement type, your basement's value will become higher or lower, and you can always invest in additional features that will surely raise the ROI of your property.
---
Feature Image Credit: Anatoli Igolkin, Shutterstock