How to Prepare a Car for a Road Trip: 10 Crucial Steps
Alright, road trippers—it's time to get your car ready for the open road! Before you hit the gas and go, it's important to make sure your car is safe and reliable. Follow these 10 steps for a stress-free trip. Pretty soon, you'll be an expert at car prep and ready to take on your next adventure!

The 10 Steps to Prepare a Car for a Road Trip
1.

Check Your Tire Pressure
Make sure each tire is properly inflated and ready to hit the pavement. With correct tire pressure, you not only improve your gas mileage but also make sure that your car can handle any terrain you may encounter.
Don't forget to check the spare, too! In case there's an emergency, you'll be prepared by having a reliable spare tire on deck.
---
2.

Change the Oil
Oil is the lifeblood of your car, and it's important to keep it well-maintained. The oil filter should be changed every 5,000 to 7,500 miles, and the oil itself should be changed every 3,000 to 5,000 miles. It's best to get your oil changed before a long road trip to ensure that your engine stays healthy and runs properly.
Depending on the make and model of your vehicle, it might be easier to take it to a shop for an oil change. Newer models often make it harder to get to the oil filter and drain plug, so it might be best to have a professional handle these types of jobs.
---
3.

Top Off the Fluids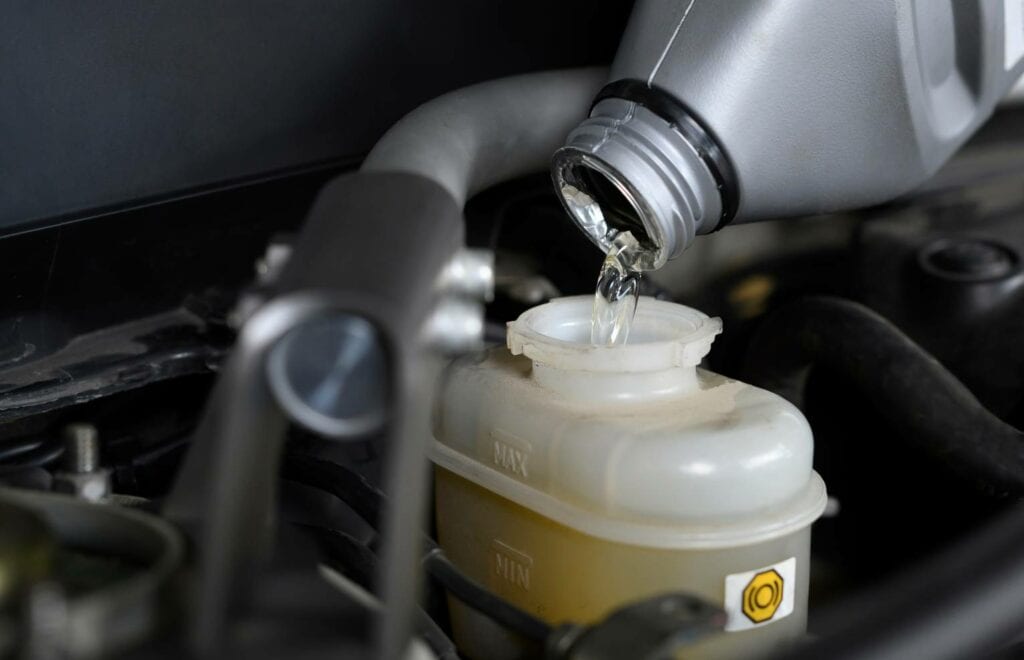 The last thing you want is for something in your car to run out while on the road. Check the oil, brake fluid, transmission fluid, and radiator. If any of these fluids are running low, fill them up!
Low fluids can quickly lead to major problems, including an overheated engine, so make sure to check these regularly.
---
4.

Look at Your Battery
It's always good to give your battery a checkup. Make sure the posts are clean and free from any corrosion and that all the connections are secure. A corroded battery is a sign that it may be on its way out.
You can always clean the terminals to rid them of any corrosion, but it's probably best to replace the batter altogether if it's within your budget.
---
5.

Inspect Your Lights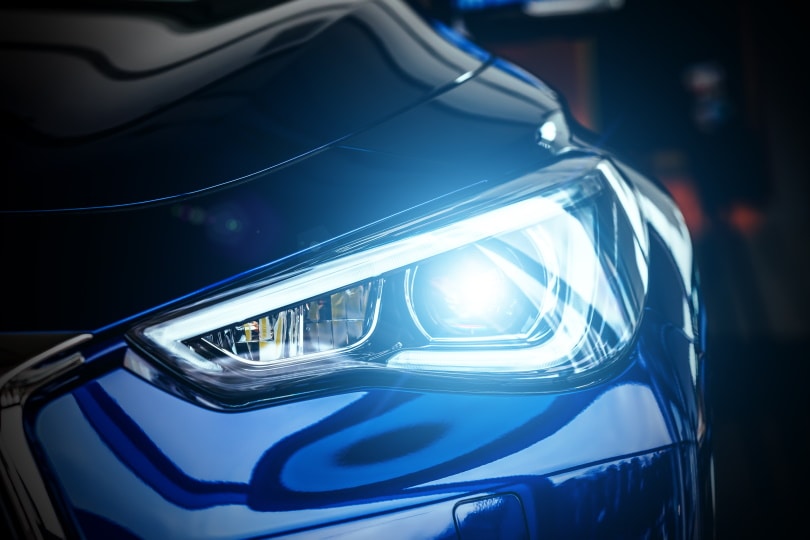 You never know when you might need to drive at night, so make sure all your lights—headlights, taillights, brake lights, and turn signals—are working properly. You don't want to be caught in the dark with an unexpected—and unwanted—surprise!
It's also not a bad idea to double-check your interior lights, too. These can come in handy in case you need to take a nighttime pit stop and check directions, look for something, etc.
---
6.

Pack a Roadside Emergency Kit
It's always better to be safe than sorry—so why not pack a roadside emergency kit? This should include things like a first aid kit, flares, jumper cables, a fire extinguisher, and any other items that may come in handy for whatever your journey throws at you.
Making any trip without proper preparations is a bad idea, and it's even worse if you're taking a long drive. The last thing you want is to be stranded on the side of the road without any help!
---
7.

Check Your Air Filter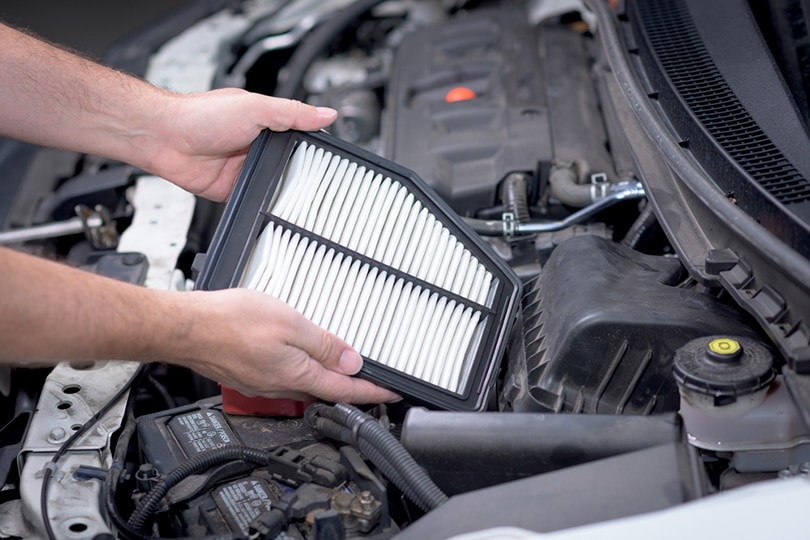 Air filters serve to keep dirt, dust, and debris from entering your engine. It's important to check your air filter every once in a while to make sure it's free of any blockage. Otherwise, your engine could start to suffer from a lack of airflow and power—not something you want happening while on the road!
If you don't know how to check your air filter, it's best to take it to a professional mechanic who can help you out and replace it for you if necessary.
---
8.

Check Your Brakes
Most brake pads last between 30,000 and 70,000 miles. But if you're not sure how long it's been since you had your brakes checked, make sure to take care of it before hitting the road.
If the pads are worn down, you'll want to get them replaced as soon as possible before your trip. Not only will this keep you safe, but it'll also make sure that your brakes are functioning optimally.
---
9.

Stock Up on Supplies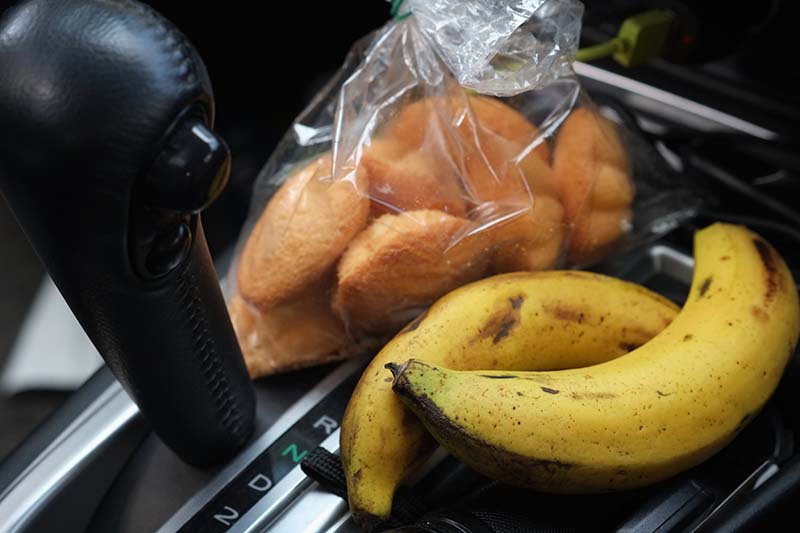 It can be stressful to run out of something while on the road. To avoid this, make sure you stock up on supplies before your trip. This could include things like snacks, water, toilet paper, a phone charger, and any other items that you may need during your travels.
You never know what you might need when you're away from home. And while you can probably pick up most essentials along the way, there are sure to be stretches of road where there are no stores or gas stations in sight. So, plan ahead and make sure you have all the supplies you need!
---
10.

Get Your Car Professionally Inspected
The best way to make sure your car is ready for any road trip is to have a professional give it a once-over. A certified mechanic can help you identify any potential issues and recommend solutions that will keep your car running smoothly during your journey.
It's important to have your vehicle serviced regularly anyway, but it's especially so if you're planning a long trip. That way, you can rest assured that your car is in peak condition and won't give out on you at the worst possible moment.

Tips for a Safe Road Trip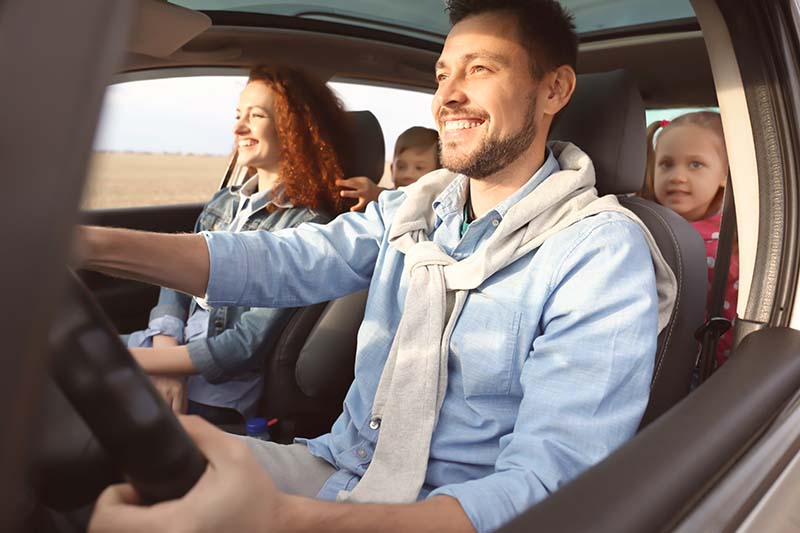 Now that you have your car road trip ready, let's review some effective safety tips to ensure a safe journey. Consider the following:
Stay within the speed limit and pull off for regular breaks.
Fully charge your phone, plus bring a car charger as an extra precaution.
Gather essential items—flashlights, flares, first aid kits, and spare parts—and put them in an emergency kit.
Get plenty of rest ahead of departing on your journey.
Keep towing services' contact info in easy reach, just in case.
Monitor weather forecasts closely throughout the trip and adjust plans accordingly when necessary.
Follow these steps and suggestions to guarantee that your car is equipped for any road trip. With the right preparation, you can feel confident knowing both you and your vehicle will arrive at their destination securely. Have a wonderful journey!

Conclusion
Taking the time to properly ready your car for a road trip is an absolute must. By following these steps and caring for necessary maintenance, you can feel confident that your automobile is on top of its game and eager to tackle any unexpected curveballs along the way!
Furthermore, just take some extra safety precautions before hitting the open highway so that you are prepared for anything. With proper preparation, there's no reason why you shouldn't anticipate a fun-filled journey!
---
Featured Image Credit: CC7, Shutterstock