How to Start a Lawn Mowing Business: Tips & Tricks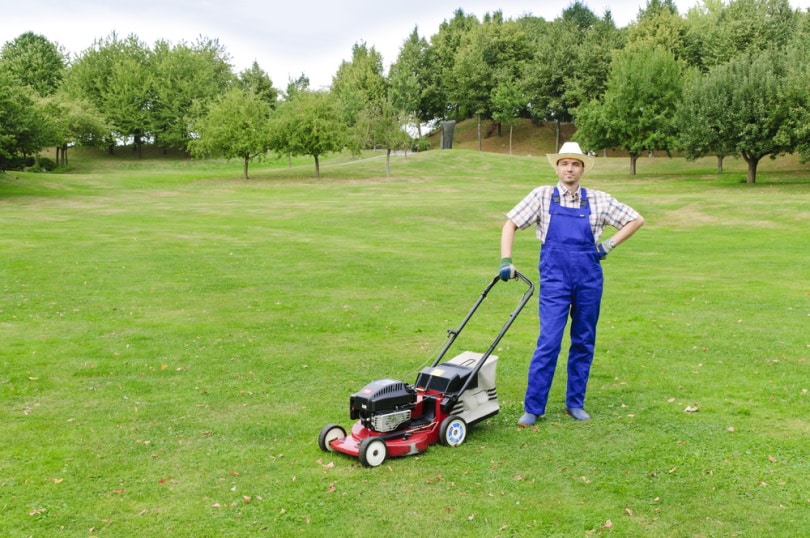 Starting a lawn mowing business can be lucrative, but it's essential that you get it right from day one. Without proper planning, your mowing business could look immature and shoddy. However, your lawn mowing business can be successful from day one if you know the tips other professionals have used.
In this article, learn how to start a lawn mowing business in eight easy steps. We also provide other tips to keep in mind to ensure your lawn mowing business goes without a hitch.
Before You Get Started
Know that starting a lawn mowing business is a lot of work. It is not the same as mowing a few yards in high school. It requires a lot of physical work, as well as mental work and people skills to get and maintain clients. If you don't want to put in the time, don't bother with a lawn mowing business.
That being said, the benefits make the work definitely worth it. Starting a lawn mowing business provides you freedom as a business owner. The job itself is a lot of fun and allows you to keep moving throughout the day, all while meeting new people along the way.
The 8 Steps on How to Start a Lawn Mowing Business
If starting a lawn mowing business sounds right for you, here is how to get started in just 8 easy steps:
1.

Make a Plan
The first thing you need to do is to make a plan. Although making a business plan is far from glamorous, it is essential for every business, including lawn mowing.
If you've never made a business plan before, that's OK. Begin by asking yourself some simple questions such as:
How much money do I ultimately want to bring in from the business?
What kind of life do I want to create for myself and my family? By when?
What sort of jobs will I take on?
What geographic areas will I be working in?
These answers will give you some direction about where you want to go with your business. It's OK if these answers change over time, but it's important that you have a clear idea from the beginning so you can create a company that helps you reach your ultimate goals.
---
2.

Get Work Under Your Belt
If you are starting a lawn mowing business, you probably have mowed a lawn or two before. Even so, mowing the lawn as a business owner is different from mowing the lawn as a way to get extra cash. It's important that you get serious work under your belt so that you can get maximum efficiency while perfecting each lawn.
You can get professional work under your belt by talking to friends and family members. Offer to mow their lawns for free and explain that you are trying to perfect your lawn mowing abilities.
Another great option is to pick a trainer or coach. You should do this by finding a great lawn mowing business you aspire to be like. Offer to work for them for free for at least three weeks in exchange for tidbits and help.
Although working for free will certainly be a drag, it is essential for learning key business information. Plus, it will give you the opportunity to begin perfecting your lawn mowing skills without having to buy the tools just yet.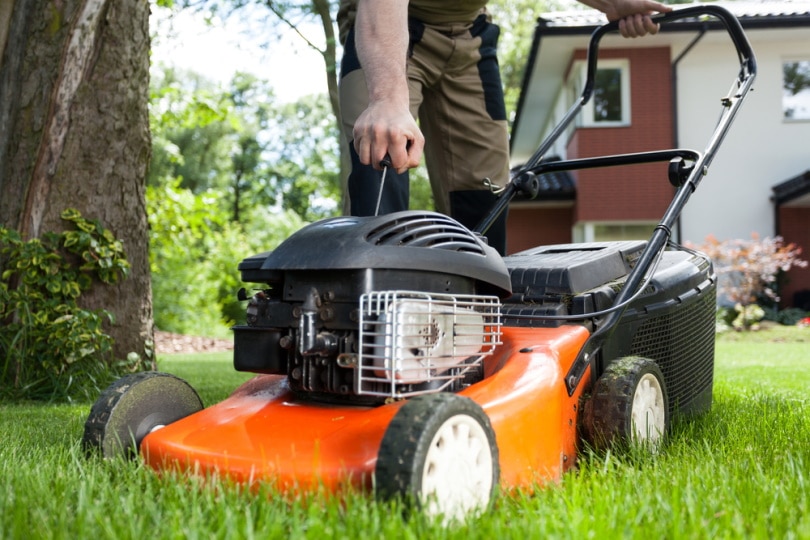 ---
3.

Gather Your Tools
Once you have gotten substantial work under your belt and you are sure that you have what it takes to be a professional lawnmower, it's time to gather your tools.
It's best to start with the basics, such as two mowers, including a catch mower and a mulch mower. You will also want a hedge trimmer, blower vac, pruner clips, and gas cans. Purchase your items brand new so you know that you will get the most use from the product.
You will also have to buy a vehicle and trailer to meet the demands now or in the future. Begin saving for this investment if you don't need it yet.
---
4.

Gather and Maintain Clients
Now, you have everything you need to become a professional lawn mower. The only thing you still need is clients. Build off the clients you already have to begin making money but look for new clients as well.
Getting clients is not enough, you also have to maintain clients. Do the best you can for every job with a smile on your face. Keep in contact with your clients. Something as simple as sending a holiday card can make a huge difference in maintaining the clients you have.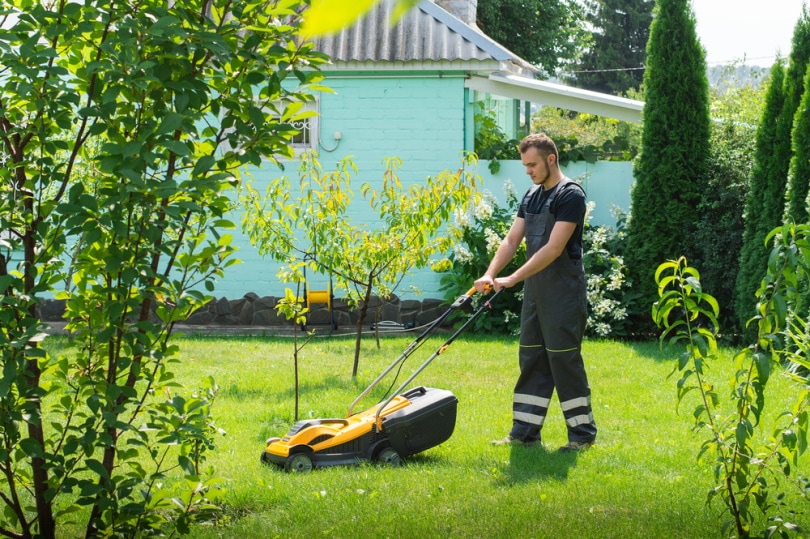 ---
5.

Collect Payment Routinely
Many clients in the lawn mowing industry believe that payment is flexible or up for bartering. It's important that you set the tone for payment from the beginning. You want to collect payment routinely, and customers should not be haggling over price.
A great way to collect payment routinely is to discuss payment up front and be honest about how much you are charging and what you expect. If you do this, most clients will be more than happy to meet your terms. Send out consistent invoices so customers know when to expect an invoice and provide payment.
---
6.

Organize Schedule
Whenever you only have one or two customers, scheduling isn't that big of a deal. As you generate more customers, the more time you need to spend on scheduling and preparation. Begin learning how to organize your schedule in an efficient way from day one.
Learn how to use different tools to keep everything organized. You might want to invest in a great calendar app or digital technology that you can share with your other crew members once you decide you need to expand.
It's important that you schedule everything related to work. Obviously, you will need to schedule mowing, but you also need to schedule a time to prepare your tools and clean them off after mowing.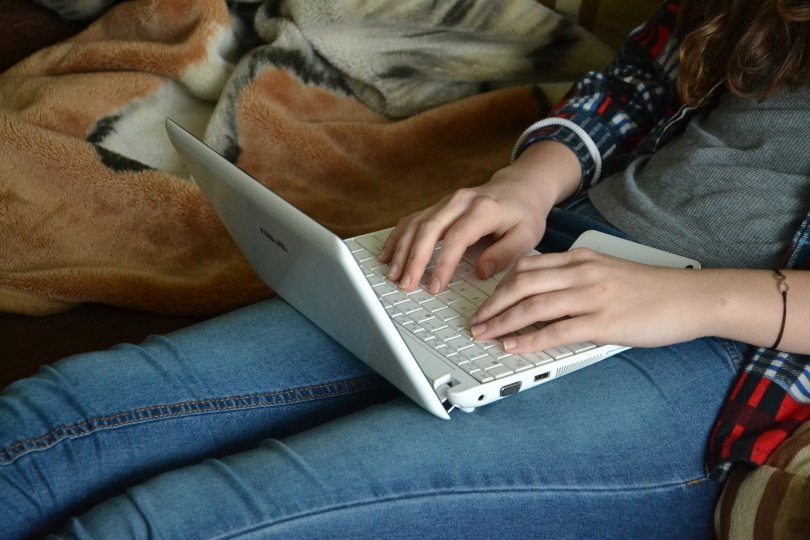 ---
7.

Measure
The goal of any business is to earn more money than you spend. You can ensure that you are staying in the clear by measuring the company. Measure how much money you spend on tools and how much you make. Additionally, measure how successful your company is by looking at lawn numbers, time spent on jobs, and travel between jobs.
You don't have to measure your success every day. Instead, it's a good idea to audit the business every 3–6 months. From the audit, you will see if you need to make any changes to make the business more successful.
---
8.

Market and Grow
Steps one through seven will allow you to set a strong foundation for creating a great lawn mowing business. The last step is marketing and growing so that your company can expand, and you can gain more clients. Pay attention to how other top lawn mowers market their services and do the same.
Digital marketing is essential in today's era. Something as simple as a Facebook page or a web page can make a huge difference. After you've gathered enough clients, it's a good idea to invest in a website professional who can help you with the digital side of marketing.
Top 5 Tips to Keep in Mind
In addition to the steps above, here are some other tips to keep in mind to ensure you nail your lawn mowing business.
1.

Be Patient
Creating a business from scratch is very difficult. Even if you already have some clients, you must be patient. Do not expect a huge turnout overnight. If you are not patient, you will get disappointed quickly. So, be patient and focus on the work you currently have.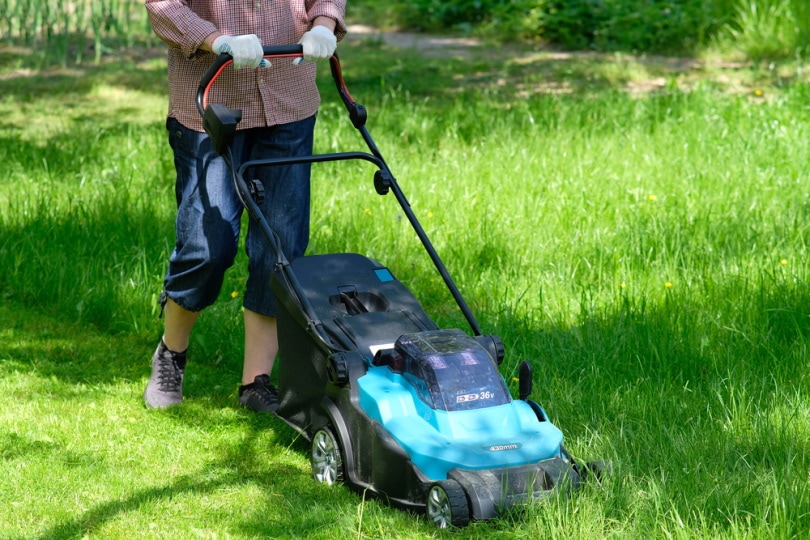 ---
2.

Monitor Crew
If you have a crew or ever decide to add a crew to your team, be sure to monitor them. Monitoring the crew ensures that they do everything you have promised the client. It shows the client that you are not a lazy business owner and that you mean business.
---
3.

Focus on Repeat Clients
The lawn mowing industry thrives on repeat clients. Make sure to focus most of your energy on repeat clients. If you keep your current clients happy, they will keep coming back and recommend you to other people.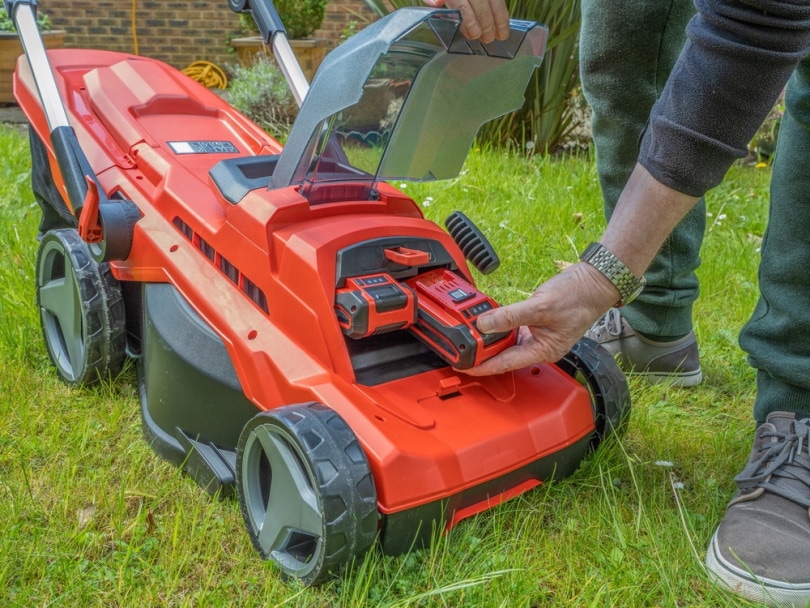 ---
4.

Ask for Reviews
After every job, don't be afraid to ask the client for a review. Reviews will show other potential clients that you are respectful and know how to get the job done. Most clients will be more than happy to provide you with a review, especially if you did the job well.
---
5.

Always Be Pleasant
In this industry, it's important to be pleasant to clients. The more friendly and happy you are, the more clients like you. Try remembering client names and be an overall social person. This will help you land new clients and keep repeat ones.
Final Thoughts
Now that you know how to start a lawn mowing business, it's time for the hard work. Get started by creating a plan and following the steps after. You got this!
---
Featured Image Credit: runzelkorn, Shutterstock