Jeep Grand Cherokee Towing Capacity: Pros, Cons, Models, & FAQ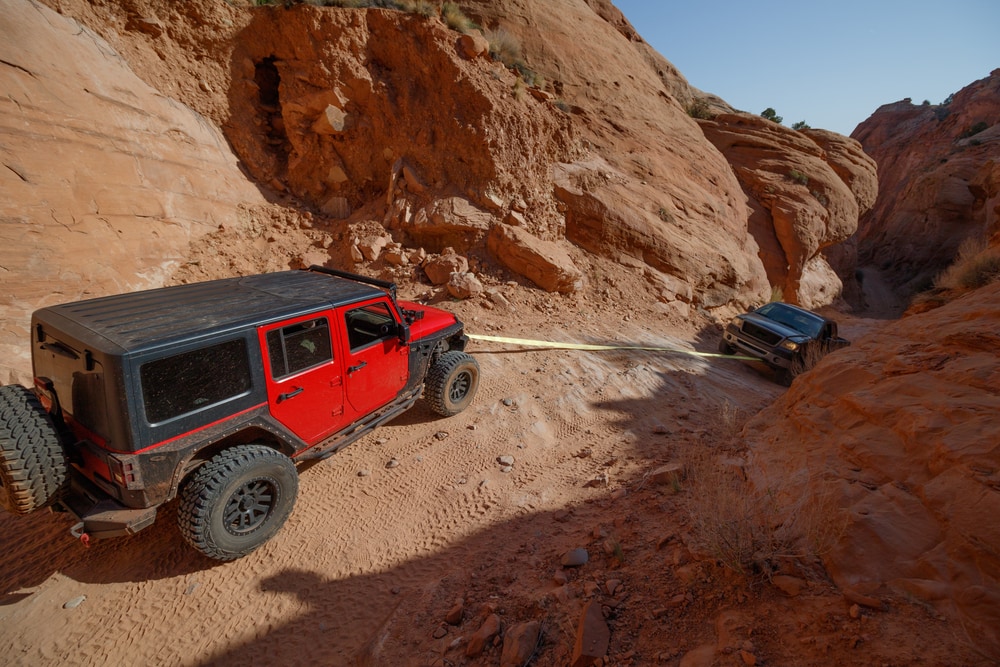 For the last 30 years, Jeep has been making the Grand Cherokee, and it's one of Jeep's fan favorites. Not only does it boast impressive towing capabilities, but it's also rugged and capable of going almost anywhere you want it to go with the right package options. It depends on the model of Jeep Grand Cherokee, but you can expect to tow between 6,200-7,400 lbs.
Let's take a look at the Grand Cherokee's towing capacities throughout the years and some of the features that make it stand out in a crowd.

General Overview of Jeep Grand Cherokee
The Grand Cherokee has two drivetrain options; rear-wheel drive, and four-wheel drive. It's also currently available with a V6, V8, or plug-in hybrid engine. And if you want to pick and choose which options you get, there are eight trim levels to choose from. The popular off-road picks are the Trailhawk and SRT.
If it's in the budget, the Grand Cherokee is a great mid-size SUV if you're looking for something you can get dirty with, haul your toys, or make a trip to the grocery store. Plus, the SUV seats five, so you can bring the whole family. But if you're looking to fill all seats, the cabin's lack of additional cargo space will not impress you.
Overall, the Jeep Grand Cherokee does a great job balancing a vehicle that can work its tail off but still makes a great daily driver filled with the features that many people want nowadays, like leather, heated seats, and technology connections.
Jeep Grand Cherokee Towing Capacities Through the Years
Jeep's Grand Cherokee models have remained largely unchanged from year to year and trim to trim for the last several years. The minor changes made did not impact towing capability. Nearly 10 years ago, in the 2014–2016 model years, they offered an extra heavy-duty package with a slightly increased tow package.
| | |
| --- | --- |
| Jeep Grand Cherokee Year | Max Towing Capacity |
| 2021 | 6,200 / 7,200 lbs |
| 2020 | 6,200 / 7,200 lbs |
| 2019 | 6,200 / 7,200 lbs |
| 2018 | 6,200 / 7,200 lbs |
| 2017 | 6,200 / 7,200 lbs |
| 2016 | 6,200 / 7,200 / 7,400 lbs |
| 2015 | 6,200 / 7,200 / 7,400 lbs |
| 2014 | 6,200 / 7,200 / 7,400 lbs |
Why Does Towing Capacity Not Change Much?
All Grand Cherokee models back to 2011 are part of the model's fourth generation. As a result, there have been no significant chassis and frame changes. Although, they have certainly undergone various cosmetic changes and some significantly different engine technologies throughout the years.
But none of these changes have offered any significant difference in towing other than for the brief 2014–2016 model years when Jeep offered the extra heavy-duty class four V8 engine and towing package. This tow package gave a slight boost to towing. This didn't last long because the extra 200 lbs weren't enough of a draw for people.
Things like suspension, brakes, engine, and transmission all play a huge role in how much a vehicle can tow. But a chassis determines how weight is distributed, which changes how much these things affect the calculations. Because very little was done to the chassis over the years is a major reason why towing capacity has not changed for the Grand Cherokee.
Advantages of Grand Cherokee
There is a huge range of package options for the Grand Cherokee. Suppose the towing ability is a secondary concern. In that case, you can opt for a less expensive trim level and still get 3,000–5,000 lbs of towing power. Another great thing about the Grand Cherokee is how popular they are. So, if you're into modifying your vehicles, you'll find no shortage of aftermarket upgrades you can do to the performance and looks of your SUV.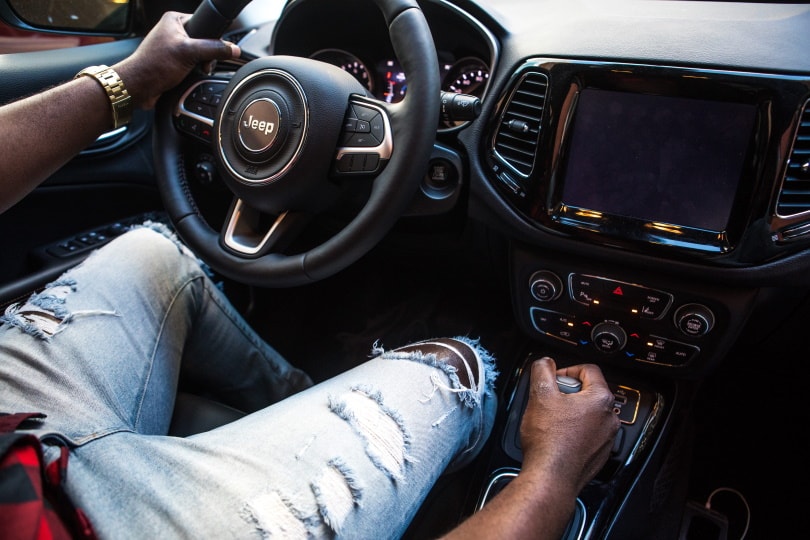 Disadvantages of Grand Cherokee
The Jeep Grand Cherokee is not the most affordable option if you're a budget-conscious shopper. If you're looking for the most power, towing, and features, you'll be spending upwards of $50,000 or more. So, if you simply want pulling power, there are more affordable options on the market that offer the same or better towing.
However, if you want a Jeep, the Grand Cherokee offers the second-best towing in the entire Jeep lineup. The Gladiator is the only one that has a slightly higher towing capacity, but then you're losing a lot of interior space.

FAQs
Can a Jeep Grand Cherokee pull a trailer?
As long as you have the SRT or Trackhawk, you can pull up to 7,200 lbs. Keep in mind that this weight rating includes the weight of the trailer and anything you're putting in it. When combined, the weight cannot exceed the manufacturer's weight rating. This includes campers, boats, or anything else you'll tow with your Grand Cherokee.
What does a "tow package" include?
When you purchase a Jeep with a tow package, it will include a few extra things. For starters, it will be wired for trailer lights and include a four and seven-pin harness. In addition, you'll get a class four hitch receiver, load-leveling suspension in the rear, and increased transmission and engine cooling options. Plus, you'll have a full-size spare tire for those long treks in the wilderness.
Does the Grand Cherokee offer the best towing of all Jeep models?
The Grand Cherokee offers the second-best towing. The only Jeep that has more is the Gladiator, which offers 7,650 lbs. However, the Jeep Gladiator is a pickup truck that offers less internal storage and seating. So, if you're looking for an SUV with the power for towing, the Grand Cherokee is the best Jeep option.

Conclusion
The Jeep Grand Cherokee has been one of Jeep's most popular models for many years, and for a good reason. They look great, have some awesome options, and they can tow pretty much whatever the average person can throw at it. Whether you're working or playing with it, there is likely a trim level that will do the trick for you.
You Might Also Be Interested In: 
---
Featured Image Credit: Jeppe Karl, Shutterstock