13 Jeep Facts and Statistics – 2023 Update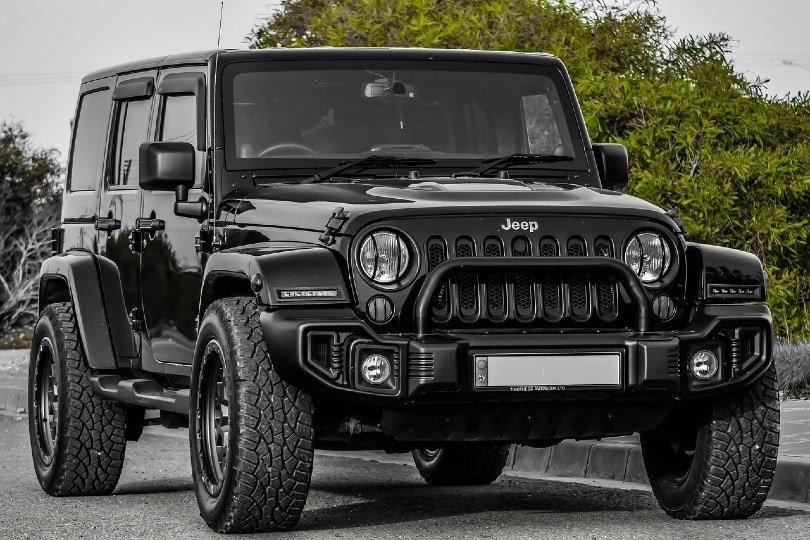 Note: This article's statistics come from third-party sources and do not represent the opinions of this website.
The Jeep is an off-road, 4×4 icon. It is used for off-roading, safaris, beach driving, and even for trekking up mountains. It has been used extensively by Armed Forces and the brand is so synonymous that the word Jeep is used around the world to refer to any model of 4×4 off-road vehicle. This fun vehicle is sold throughout the world although, unsurprisingly, the US and Canada are its biggest market, and many owners see the Jeep as a way of life, rather than just a vehicle.
Whether you are considering buying one of these iconic vehicles or you simply want to know more about the American brand, you will find 13 Jeep facts below.
Click below to jump ahead:

Top 13 Jeep Facts


Jeep History
1.

The first Jeep was introduced during World War II
(Orange County Auto)
During World War II, the US Army asked more than 130 vehicle manufacturers to come up with a design for a "light reconnaissance" vehicle. Only three companies responded. Willys-Overland was one of these respondents and the design led to the production of the Willys Overland Quad. The design was put into manufacture and sent overseas to Britain and Russia. Willys Overland was rebranded as the Kaiser-Jeep Corporation in 1969, although some of today's Limited Edition models do bear the Willys name.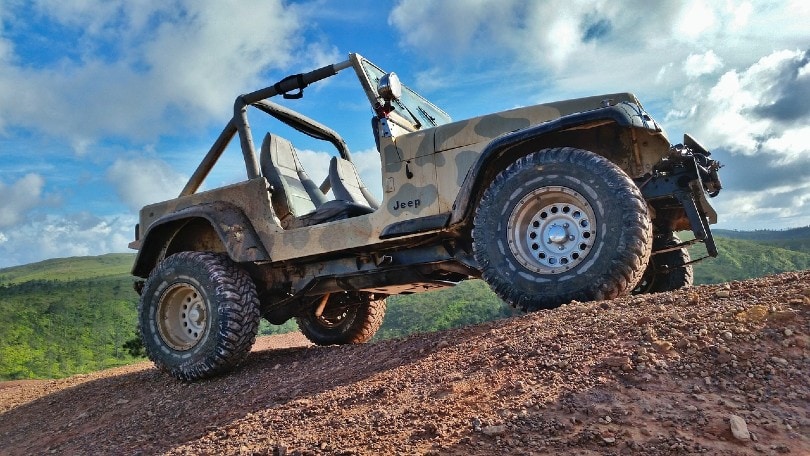 ---
2.

It took two days to design the original Jeep
(Thrillist)
When the US Army put out the call for a lightweight vehicle, they wanted a three-seater, four-wheel drive vehicle that was small and lightweight so that it could effectively nip in and out of difficult situations. Karl Probst came up with the design in just two days and submitted it to the US Army. The Bantam, as it was named, was the overall design that was chosen but Willys was forced to use some of the design features of one of the rival respondents: Ford. The flat front grill, for example, was originally part of the Ford design.
---
3.

Jeep came up with 4×4 day, in 2016. It's on April 4th, or 4/4
(HotCars)
In 2016, Jeep introduced what they called 4×4 day, on April 4th, or 4/4. It was a day design to celebrate the four-wheel drive vehicle and those that enjoy trekking across challenging terrains. The date coincides with muddy season in some areas, and 4×4 day has gained some followers.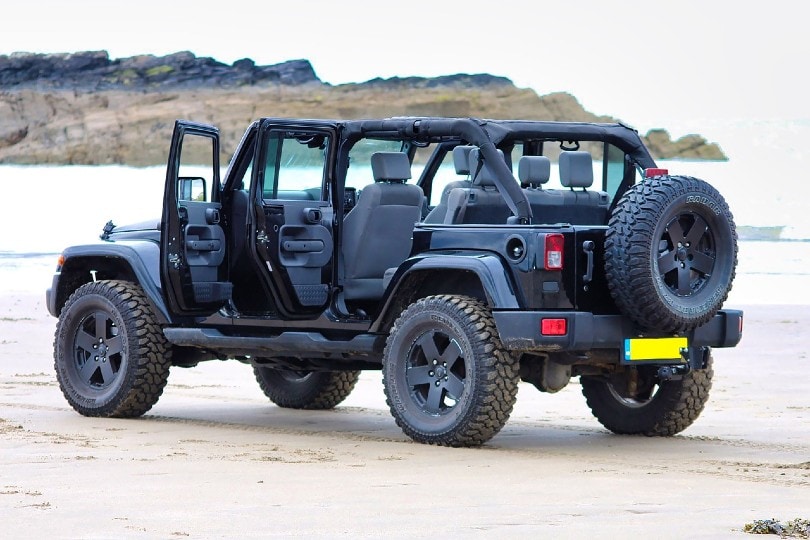 ---
4.

Jeeps were once used as the basis for Zamboni ice resurfacing machines
(Orange County Auto)
In the 1940s, Popular Science magazine held a competition asking readers to come up with unique and innovative ways to use the already iconic Jeep vehicle. The responses not only saw the Jeep being successfully redeployed on farms in a variety of ways, but it also led to the use of the Jeep to create Zambonis: the giant machines that are used to resurface ice on rinks: an innovative way to use the fleet of Jeeps that were left over after World War II.
---
Jeep Heritage
5.

The term "tailgate party" originates from the 1946 Jeep Station Wagon
(Orange County Auto)
Tailgate parties are popular at sporting events and in car parks and in other spots around the country. They typically involve grilled foods and alcohol, but the term "tailgate party" actually originated from the 1946 Jeep Station Wagon, which featured a steel siding, rather than wood, and was used by owners for picnics and gatherings. The Jeep Station Wagon would go on to become the Grand Cherokee.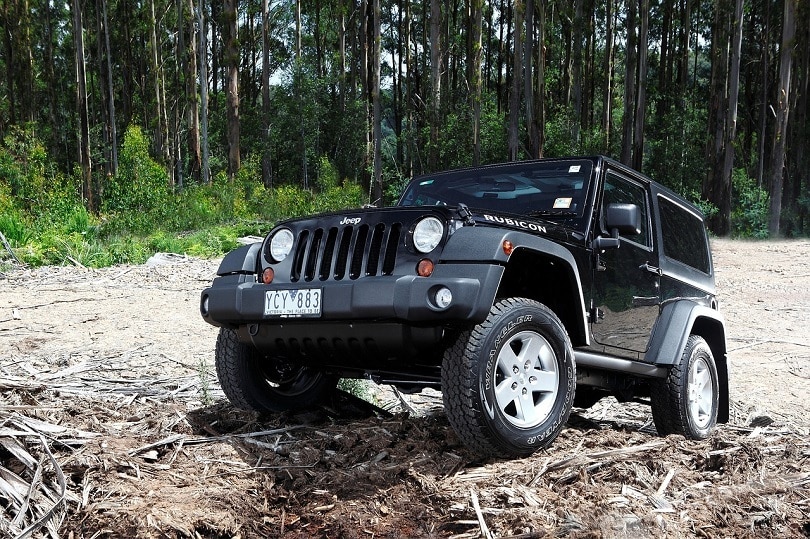 ---
6.

Nobody is sure where the name Jeep comes from… but there are theories
(Thrillist)
Several theories exist, but nobody is certain where the name Jeep came from. It is thought that it could be a contraction of the letters GP in Ford GP. Others believe it is named after Eugene the Jeep from Popeye cartoons: a supernatural animal that could climb walls and walk on ceilings.
---
7.

Ferrari once said Jeep was "the only American sports car"
(Faricy)
Although it was meant as a slight against the Chevrolet Corvette, Enzo Ferrari once said that the Jeep was "the only American sports car". Whether it helped improve sales or the image of Jeep is unclear, but it certainly didn't do it any harm.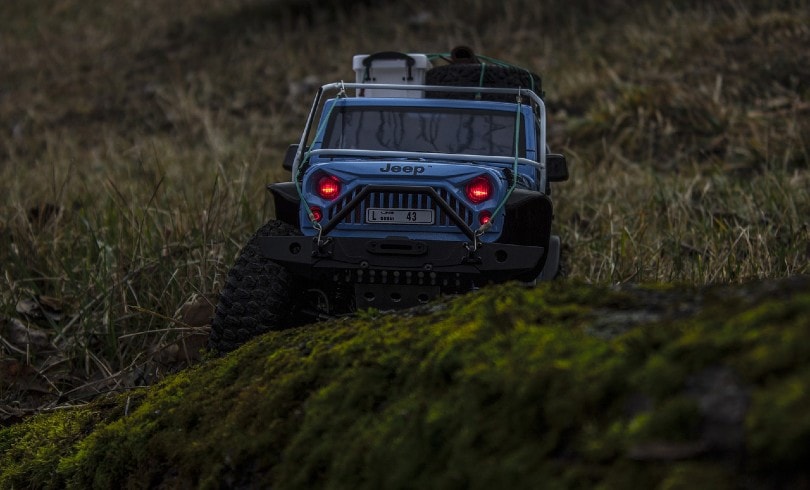 ---
Models And Sales
8.

Jeep did actually produce a sports car… the XJ-002 concept car
(HotCars)
While Jeep is best known for producing 4x4s, it did almost enter the world of sports car manufacturing. In collaboration with Bolide, Jeep built the concept car known as the XJ-002 It used the Jeepster chassis and was shown at the NYC Auto Show. It was actually given the go ahead to be put into production, but the acquisition of Jeep by AMC prevented it from hitting manufacturing lines. The original XJ-002 has been restored and does still exist. The original XJ-001 was badly damaged while being shipped.
---
9.

Globally, the word Jeep refers to any off-road vehicle
(Faricy)
Jeep refers to a specific model and make of car here in the US, but globally it is used to refer to any off-road or 4×4 vehicle: such is the impact of the Jeep.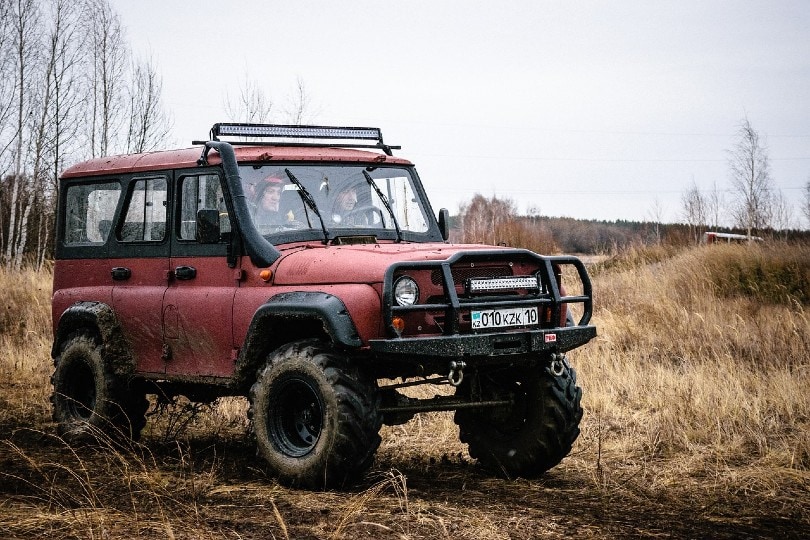 ---
10.

The Jeep Wagoneer is considered to have been the first luxury SUV
(Dubizzle)
Nowadays, luxury SUVs are everywhere. They are popular for the massive space they provide inside, their elevated driving position, and the luxurious features that they offer. This is another type of vehicle thatJeep pioneered when, in 1963, they launched the Jeep Wagoneer. It was an automatic transmission and had a separate front suspension, improving its ride. It also had more room inside, compared to the traditional three-seater Jeep. The Wagoneer was reintroduced in 2021 and is available today.
---
11.

Jeep is now owned by Chrysler
(HotCars)
The Jeep brand may be synonymous with American vehicles, but it is now actually owned by Fiat Chrysler Automobiles, based in Italy. The Jeep brand still has a home base in Toledo, Ohio, however. Prior to this, American Motors Corporation had bought it from Kaiser Motors. They had acquired Jeep from Willys-Overland in 1953.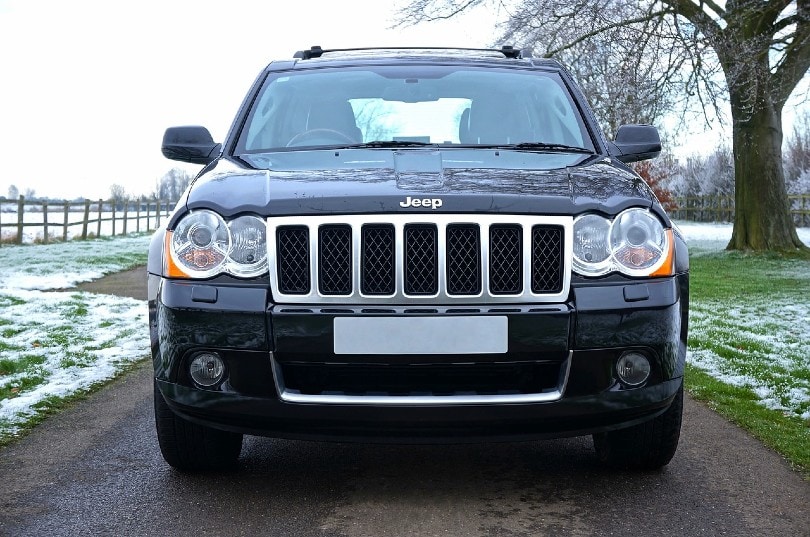 ---
12.

More than 450,00 Jeeps a year were sold in the US between 2005 and 2007
(Good Car Bad Car)
Between 2005 and 2007, it sold Jeep sold more than 450,000 units per year, but this number slipped to less than 300,000 a year between 2008 and 2010. Sales figures started to rise from there, with the brand enjoying its record year in 2018 when it sold over 970,000 units in the US alone.
---
13.

More than 750,000 Jeeps sold in the US in 2021
(Good Car Bad Car)
Despite seeing sales increase from 2010 onwards, 2020 and 2021 were difficult years for all car brands and manufacturers. Jeep was no different and endured a particularly difficult 2021. Despite selling nearly a million units in 2018, only 750,000 Jeeps were sold in 2021.

Frequently Asked Questions About Jeep
What Are Jeeps Known For?
The original Jeep was designed as a military vehicle, and it had the remit that it needed to be lightweight and capable of tackling tough terrain. Although there are a few extra models available now, Jeeps are still known for their rugged off-road capabilities and their ability to go virtually anywhere. They also have durable tires and good handling.
What Is The Most Popular Jeep Color?
The Jeep has been available in an almost baffling spectrum of colors, and trends vary according to year and even area. Among the most popular colors are black, white, cosmos blue, anvil, and gecko pearl. (CJ Off Road)
What Do The 7 Grille On A Jeep Mean?
Despite popular memes claiming that the 7 grilles on the front of the Jeep represent the continents the off-roader has travelled, the front grille wasn't even designed as part of the original Jeep. When the original concept of the Jeep was put to the US army, the original designer integrated Ford's grille design.
What Are Jeep Ducks?
Jeep Ducking is when a Jeep owner leaves a rubber duck somewhere on another Jeep that they have found. The idea is that the owner will find the duck, post a picture on social media, and then leave it on another Jeep for the trend to continue.
What Is The Jeep Wave?
Although not solely reserved for Jeep owners, the Jeep wave is where a Jeep owner will wave when they see another Jeep owner being driven by somebody else. It is considered good etiquette to wave back regardless of who is driving and the model of their Jeep.
Related Read: 5 Used Car Market Trends US

Conclusion
The Jeep was designed during World War II as a lightweight, capable off-roader vehicle with three seats and that could go places other small vehicles couldn't. 80 years may have passed, but the modern Jeep is known for having many of the same benefits and features. It is still considered a rugged off-roader, helping it sell more than 700,000 vehicles in the US alone.
---
Featured Image Credit: dimitrisvetsikas1969, Pixabay